Wolf Hall by Hilary Mantel, the British novelist, depicts Henry VIII's courtroom in the 16th century where Thomas Cromwell is a trusted advisor and Prime Minister plays the protagonist in the novel. Mantel is one of the writers who has given life to the character where history and fiction keep a nice balance.
Wolf Hall is the first book in the Thomas Cromwell trilogy and it is the most important part of the three where Cromwell rises to power. Because of its enchanting story and viewpoint, the novel also became one of the best contemporary novels of this century. In addition, it has won the Man Booker Prize and National Book Critic Circle Award.
A Brief Summary of Wolf Hall by Hilary Mantel
The novel Wolf Hall takes us to 16th century England where King Henry VIII rules the nation ruthlessly. Thomas Cromwell, on the other hand, helps the King as his adviser and Prime Minister. However, Cromwell belonged to a farmer's family. But due to his father's abusive behavior, he ran away from home when he was just 15 years old in 1500.
After he escaped from home, he traveled throughout Europe and earned a Law degree. He also tried his luck in the French army, but he comes back to England again in 1927 with his wife and three daughters. He becomes a very well-respected person because of his work with Cardinal Tomas Wolsey. But not long after his comeback, a tragedy falls upon him — he loses his wife and two young daughters in sweating sickness.
Cromwell's political career kicks off when Cardinal Wolsey loses his credibility with King Henry VIII due to his inability to negotiate with King's first wife, Catherine. In particular, Henry VIII wanted to get married to Anne Boleyn so that she can give birth to a hair to his throne. But he was having trouble getting a mutual divorce, so Cardinal was responsible for negotiation which he failed.
In order to favor Wolsey, Cromwell starts the negotiation with King, and eventually, he becomes trustworthy to him and the recent widow Anna Boleyn. After some time, Cromwell comes to know the cardinal died while he was coming back to London to face treason. Despite Cromwell's deep loyalty, he remains in favor of the King and keeps rising to power. While advising Anne to become the queen, he faced another challenge. A man named Henry Percy, claims that he is the legal husband and lover of Anne. And here comes Cromwell to save the King and Anne from Percy by visiting him person to threat. Because of his proven loyalty, he becomes more favorable to both Henry and Anne.
Later, Henry moves to France and they get married privately. After they give birth to their child, England gets its new crown queen and a royal baby in a ceremony. As the Prime Minister, Cromwell arranges everything perfectly.
Wolf Hall By Hilary Mantel Critical Analysis
Wolf Hall is not a complete story of Cromwell; rather it is the first book that depicts his rise to power. It is a fantastic novel that engages its readers despite its length. This biographical literary piece infects your thoughts to go for more until you complete the book. Though it is not an easy read Mantel has really excelled in small details and dark stuff.
The depiction of Henry VIII's time is very persuasive and appealing. Mantel has enlightened all her characters according to 16th-century thoughts and we must credit her for her understanding of the time. When it comes to the point of view which makes a writer great, Wolf Hall exceeds the boundary of a pen-pusher. Moreover, she has done a strenuous job by giving this novel some extensive point of view from her imagination.
When it comes to the merit of the dialogue, Hilary Mantel has given more thought to the dialogues than the descriptions which add another great element to world hall. The simple present tense and the contemporary phrasing made the writing even more enjoyable. Thanks, good the writer avoids the old-style diction even though it was an old story brought to life in contemporary writing. Unlike most contemporary British writing, it is full of funny elements with spooky resonances and her solid imagination has found a way on the paper with clean, tight, and lyrical lines.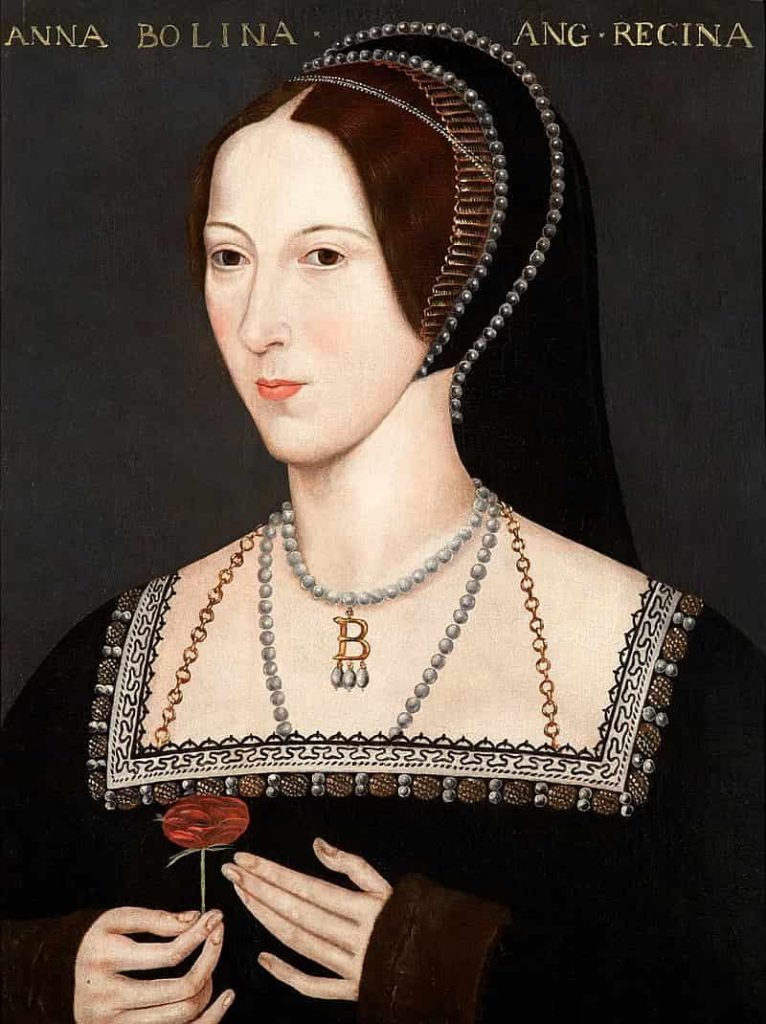 Wolf Hall by Hilary Mantel stands out because of its historical backdrop. She has revealed every detail like a history book mixed with fiction. It is simply astonishing evocative and vivid. We can consider this novel as a forensic report of old 16th century England. Her depiction of Henry VIII and Cromwell along with all other characters takes us to feudal and capitalist Britain once again. Also visible to a clear eye is that the nation is caught between Catholicism, modernity, and revolutionary elements.
Like 16th century history, the protagonist of Hilary Mantel's Wolf Hall, Thomas Cromwell, remains a very critical and controversial character. But we have to mention that Mantel has astonishingly mixed Cromwell's political and personal life in one thread in this novel which makes it a great read.
Last but not least, Wolf Hall by Hilary Mantel is a story of power, spirituality, hypocrisy, and deception where the retrospective viewpoint gives readers control of judgment. Be it a writer, critic, or student, you can judge the characters according to your understanding of history. Therefore, the novel has become a gallery of the time, a play on life and the conscience of history.
Dark Yet Sharp Characterization
Sharpness is a common approach among Mantel's characters in her every literary piece. And she has taken the same approach in her masterpiece, Wolf Hall. Despite being based on 16th-century historical events and characters, she has used contemporary phrasing. But it did not compromise the detailing of the characters. As a writer, she has portrayed the perfect image of every character including the King's impulsive behavior, and Anne Boylen's ambition.
Similarly, she has depicted Thomas Cromwell as a very cunning, sympathetic yet dark person longing for power while Thomas More is a self-righteous man with a condescending approach to every action. Along with these main characters, other characters are also well synched to the story.
With well-chosen words, Mantel has set every plot with sharp-clawed characterization. When we look into the eye of a reader, they find Cromwell's developing character as edgy and royal while More is on a fairly moral footing sacrificing himself for nothing. However, the writer has set every character with some kind of political instincts. But it comes to Cromwell, he has more political and financial intimacy with potential growth of toughness.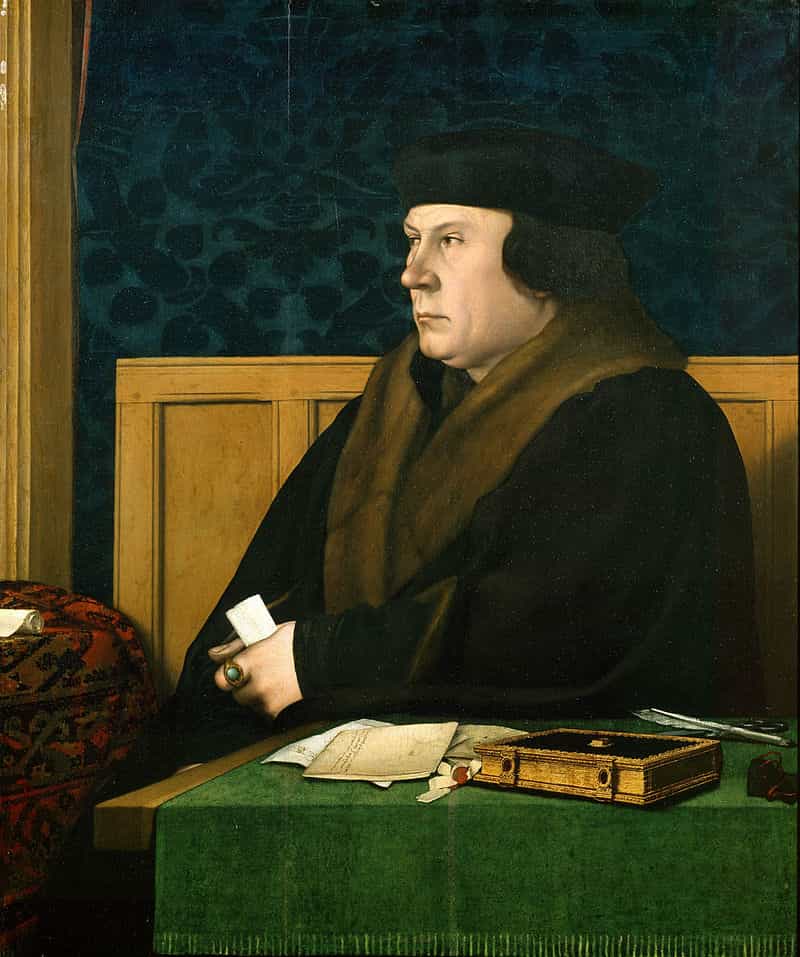 King Henry VIII and Cardinal Wolsey, on the other hand, dealt with their hereditary responsibilities in a ruthless manner. While Henry is busy taking Anne as his second wife, Wolsey is failing to negotiate with Henry's first wife for a divorce. Henry is desperate for a hair to his throne, and Wolsey is desperate to keep his cardinalship. So, both of them are on their dark maneuver.
In short, if we take Wolf Hall by Hilary Mantel on a side of diabolical characterization it will be more precise in its nature. And here the novel finds its title Wolf Hall with a Wolf pack.
A Startling Achievement in Its Historical Footprint
Hilary Mantel's Wolf Hall is a brilliant historical novel that depicted greed and power. It is a biography of Thomas Cromwell and Henry VIII where the writer has taken an exact historical footprint turning it into fiction. Though Cromwell was a much-hated person in his lifetime, Mantel has turned him into the protagonist. Though history shows Cromwell as a rather petty character with political greed, Wolf Hall's Cromwell is slightly different. In particular, he is a person of interest whom many respect as a lawyer.
However, for enemies, he is a tough character with wiliness and worldliness. But if we look into all these qualities, we find some interesting facts, his characters are shaped by survival and success. Moreover, among his qualities, there is sheer decency in a ruthless and obscene world. In history, his cunning and inferior quality make him a devil that people hate, but in Wolf Hall maybe Mantel's version is slightly sympathetic.
Besides, Cromwell, Henry VII is also presented with cross quality. He is a kind-hearted man and the people of England like him. But he becomes very cruel when there is any possibility of damage to his will. Moreover, he is a desperate man to bore a son from Anne so he overturns the Catholic law.
Through the characterization, Mantel may be trying to give the message "Good and evil both resides in every person". Therefore, the presentation of the historical events in Wolf Hall by Hilary Mantel is very unique with several points of view. And this is what most of the readers enjoy about this novel.