If you are feeling the boredom blues and want to watch a long binge-worthy TV series, we have some suggestions. We know, that whatever the time is, the struggle to pick the perfect show is daunting. That's where TV series swoop in to save the day, especially when you have got time to spare. With this list, the endless scrolling through options is over.
Skip the confusion because we're about to drop some seriously binge-worthy recommendations. These aren't just any shows; we're talking about the most gripping, nerve-wracking TV series that'll have you glued to your screen. So, if you're wondering what to watch next, we've got the ultimate list to keep you entertained during any period of time. Let the binge-watching begin!
Money Heist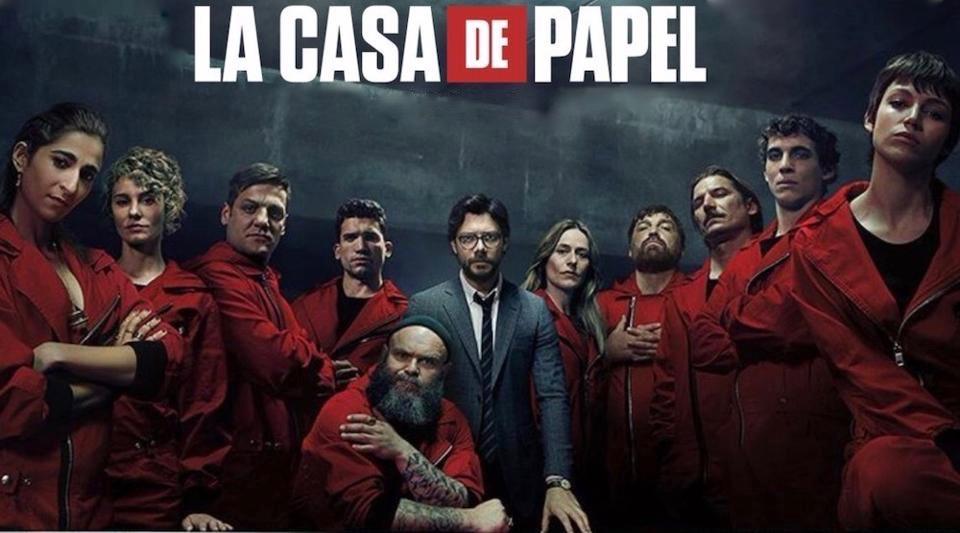 Money Heist rocks the crime thriller scene! It's the top dog among foreign language series on Netflix, seriously addictive. Originally La Casa De Papel (House of Paper in Spanish), but the cool kids call it Money Heist.
Kicked off in 2017, with Part 4 dropping April 3, 2020. Picture this: The Professor, a genius schemer, plots the grandest heist in history—printing billions in Euros at the Royal Mint of Spain. Tagging along are eight pros with different skills, pulling off a mega $2.6 billion job, turning them into filthy rich legends.
In 2018, it snagged the crown for the most-watched non-English series on Netflix. Part 3 globetrotted to Panama, Thailand, and Florence. Parts 1 and 2 aired on Spanish TV, while Netflix took over from Part 3. They call Parts 1 and 2 one season 'cause it's all one crazy heist. Brace yourself, each season brings a fresh new robbery. If crime thrillers are your jam, you're in for a wild ride—no boredom, just pure addiction to the next big twist!
Unorthodox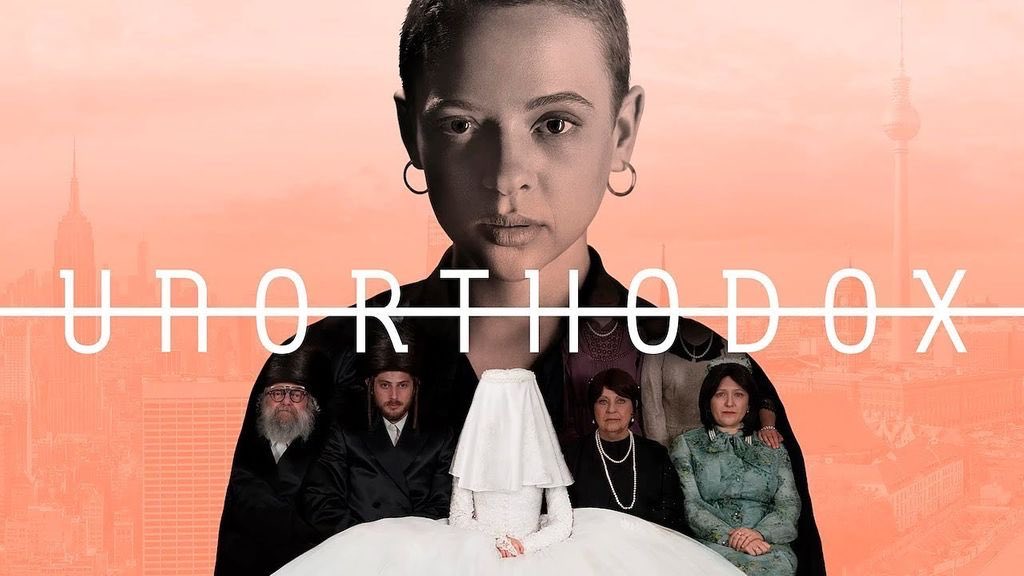 Check out 'Unorthodox' on Netflix—it's the real deal! The show spills the beans on a girl who ditches her arranged marriage and bolts to Germany. It's like a personal tale based on a Jewish chick from Brooklyn's super strict community. Forget the usual Netflix lineup, this mini-series hits differently. It peels back the curtain on orthodox Jewish life, speaking English, Yiddish, and German.
This four-episode rollercoaster follows 19-year-old Esther 'Esty' Shapiro. She gets hitched to a guy named Yanky against her wishes. Plot twist: Yanky asks for a divorce the night Esty learns she's pregnant. Fast forward, she jets off to Berlin, leaving the orthodox playbook behind. Yanky and his cousin play detective and trail her to Berlin, adding spice to the plot. As they play cat and mouse, Esty's on a journey to freedom in Berlin—talk about a wild ride!
Mr. Robot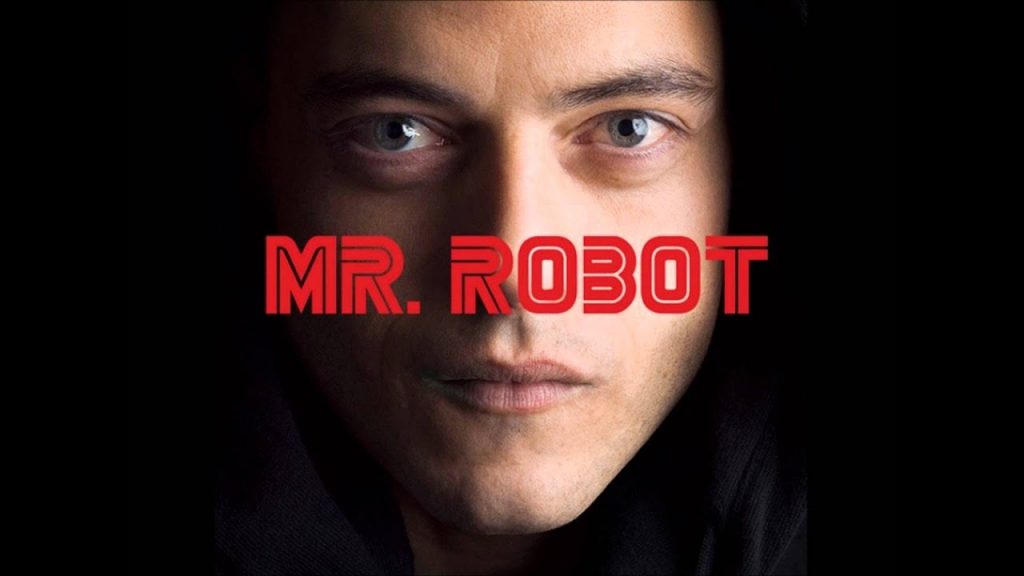 Ever heard of Mr. Robot? It's the ultimate hacker TV series that's got millions hooked. If you're into the whole hacker vibe, this show is your jam. Kicked off in 2015 and wrapped up in December 2019, it's a fan favorite, tackling some real-deal social and political issues—think politics, corporate shadiness, and social chaos.
Meet Eliot Alderson, our narrator, a cybersecurity whiz dealing with anxiety and a personality party in his head. By day, he's a corporate hero; by night, he's hacking into the unknown. Social anxiety? Check. Panic attacks? Double check. His alter ego, Mr. Robot, is the brains behind the chaos. Eliot's mission? Take down E Corp, the world's biggest capitalist giant, ruled by the mysterious Chinese White Rose. The twists in this series will have you glued, and the unexpected scenes? Just wait for it.
The Witcher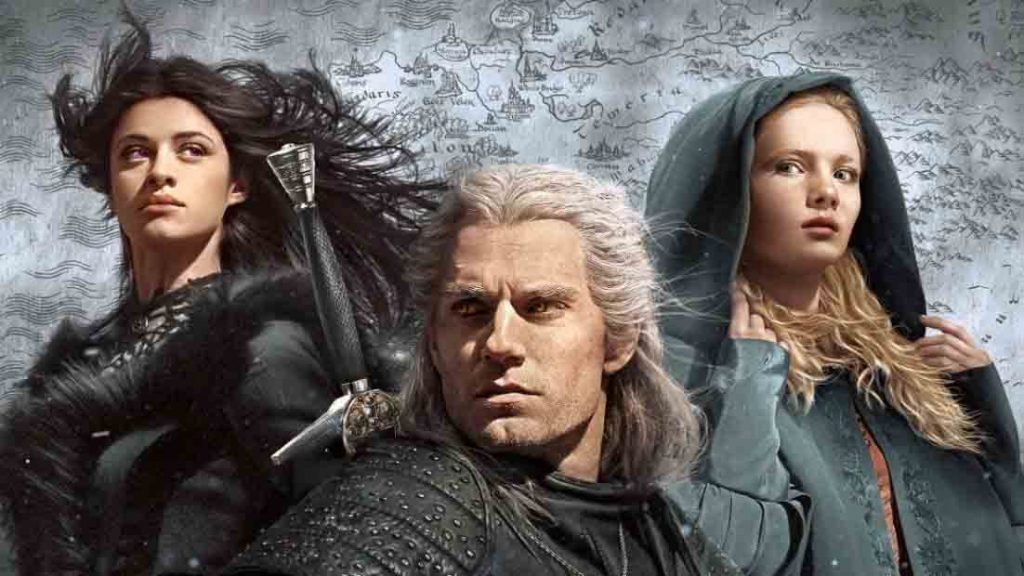 Ready to dive into the fantasy realm? Meet 'The Witcher,' Netflix's hot fantasy drama that's turning heads. It's adapted from Polish writer Andrezj Sapkowski's book series of the same name, and it's a medieval adventure that introduces us to Geralt of Rivia, Princess Ciri, and Yennefer—your main trio dealing with life's curveballs in different timelines.
In this magical world, Geralt, the monster slayer, is on a destined collision course with Princess Ciri. The series is a rollercoaster of hardships, weaving connections—some good, some not-so-good—among its characters. Brace yourself for a world filled with monsters and magic. If you're into fantasy dramas, 'The Witcher' is your ticket to binge-worthy escapades. Don't sleep on it—grab your popcorn and hit play on Netflix!
Narcos: Mexico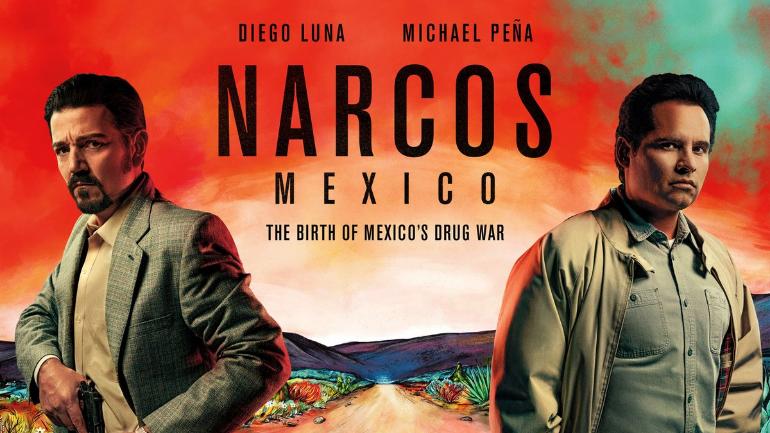 Started in November 2018 and still going strong, it spills the beans on the roots of drug empires and the infamous Pablo Escobar. This series goes deep, giving you a front-row seat to the real-life drama of drug kingpins that outshines any fictional tale.
A Netflix hit, 'Narcos: Mexico' dives into the drug scene in Central and South America, showcasing the shady political games at play. It exposes how places like Mexico and Colombia become playgrounds for corruption and mafias. It's a wild ride, revealing that the drug game thrives thanks to the wealthy in the US and Europe. The plot might seem simple, but the storytelling makes the drug-dealing scenes seriously intense.
Limitless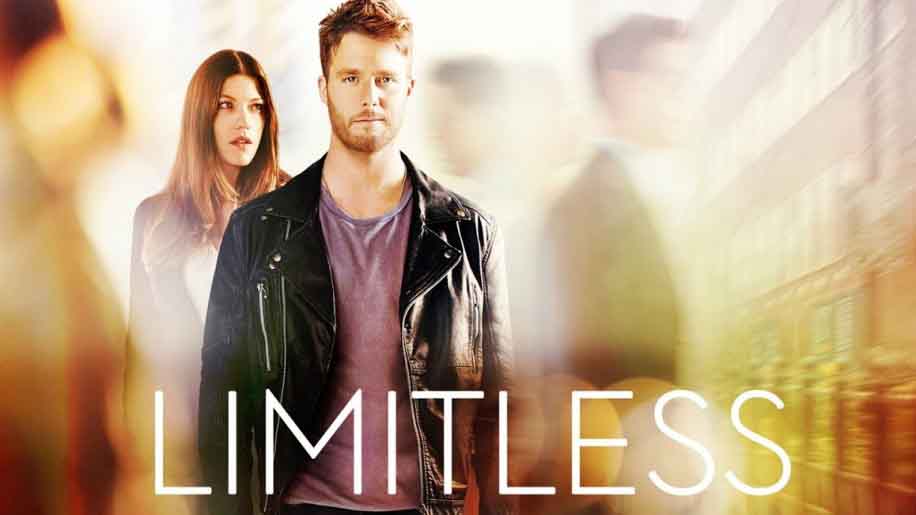 Brian Finch accidentally downs NZT-48, and bam! His brain goes into overdrive, helping FBI ace Rebecca Harries crack cases. The duo, post a team betrayal, goes all out, chasing down the NZT cartel and their fingers in global pies.
This CBS gem, born in 2015 and signed off in 2016, is a hit sequel to Bradley Cooper's 2011 movie. Think Lucy with Scarlett Johansson, but with more brainpower. Brian, once a struggling musician, pops this brainy pill, unlocking every neuron. Cue a new life of solving mysteries. Now, imagine you in Brian's shoes. What would you do if a miracle pill turned your brain into a supercomputer? We were talking about Limitless, a TV series that is not just addictive; it's like stepping into the mind playground we all wish we had.
Sacred Game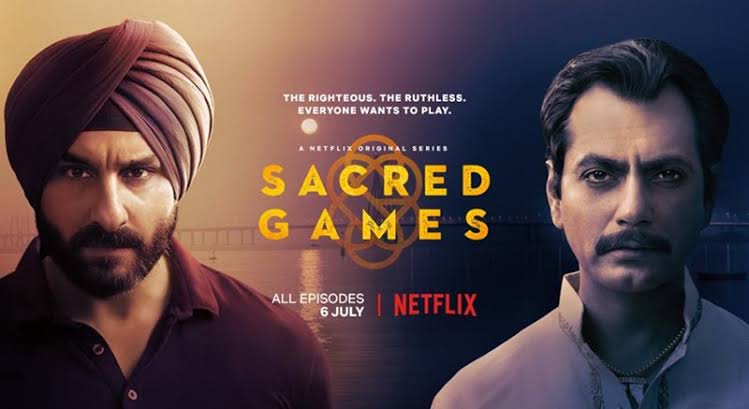 It is time to shift gears to the first Indian series on the radar. Enter 'Sacred Games,' a Hindi thriller that'll grip you just like Money Heist. Picture this: Mumbai cop Sartaj Singh, played by Saif Ali Khan, gets a tip from the criminal mastermind Ganesh Gaitonde that he needs to save the city from chaos.
Gaitonde, a notorious baddie missing for 16 years, takes center stage in the first season, offering a character development ride that's out of the ordinary. It's not your usual Hollywood-style character arc. 'Sacred Games' kicked off in 2017, with the second season dropping in 2018.
Season two takes you on a flashback rollercoaster, tying past events to the present. Singh digs into Gaitonde's connections with an apocalyptic Ashram, uncovering a mission his own father was part of. Bottom line? This Indian web series is a top-tier thriller and mystery combo. Don't miss out
Jack Ryan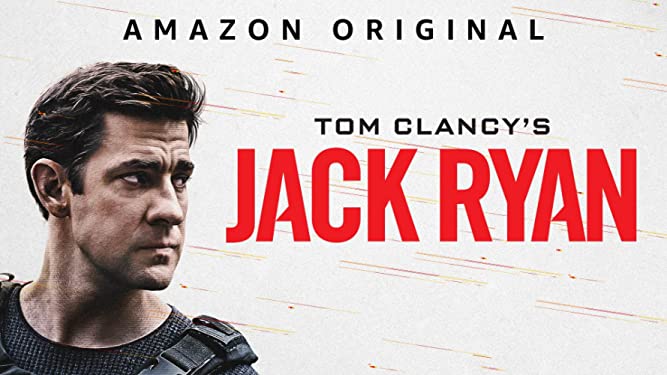 Ever heard of 'Jack Ryan'? It's the TV adaptation of Tom Clancy's book series, and it's a rollercoaster of mystery and action. Jack Ryan, a former US Marine turned CIA analyst, dives into the dangerous world of economic intrigue. Before hitting the small screen in this long-format thriller, Jack Ryan was already a big-screen sensation.
This Amazon Original kicked off in 2018, and by October 2019, it dropped its second season. Season one takes you through the Middle East and the Taliban, unraveling a gripping storyline. In season two, the focus shifts to the political chaos in Venezuela and its rich minerals. 'Jack Ryan' is the real deal if you're into ultimate mystery and action that keeps you on the edge. Get ready for a binge-worthy ride! This TV series does not just end with the 2nd season, there is the 3rd and 4th season which are also worth the watch. The final season came to Prime Video in 2023.
Strike Back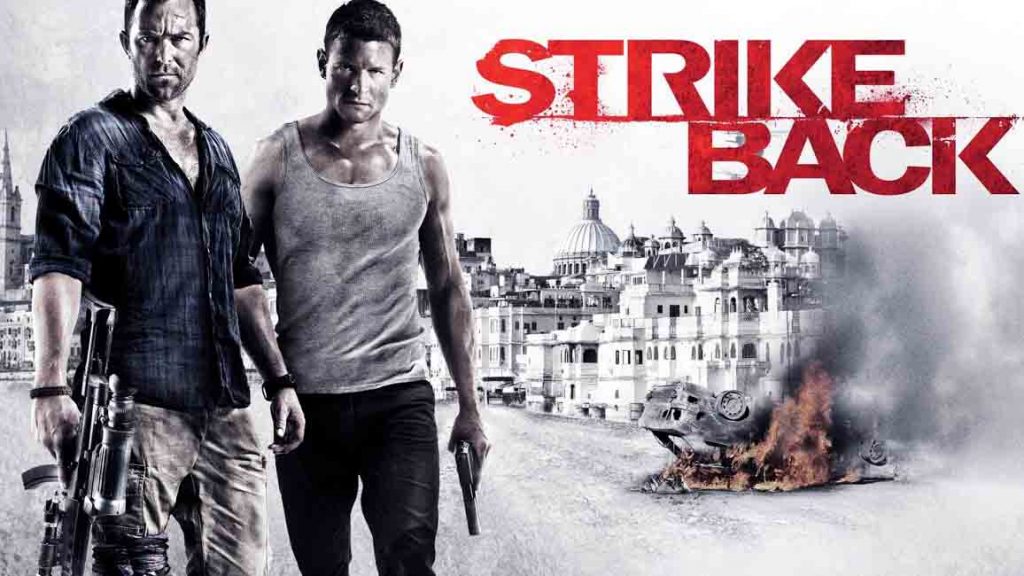 'Strike Back,' one of the top-notch army TV series hailing from the UK. This action-packed spy thriller has been holding its own since its debut in 2010, wrapping up its final season in February 2020. Picture this: the British secret force on high-stakes missions across the globe.
Initially hitting the screens on Sky One, 'Strike Back' gained even more firepower when Cinemax joined the production team for the second season. From then on, it became a dynamic duo, with the series exclusively airing on Cinemax till its grand finale. Some seasons, though, pulled a double act, gracing both Sky and Cinemax. If you're into heart-pounding action and espionage, 'Strike Back' is your go-to UK special forces thriller.
Jessica Jones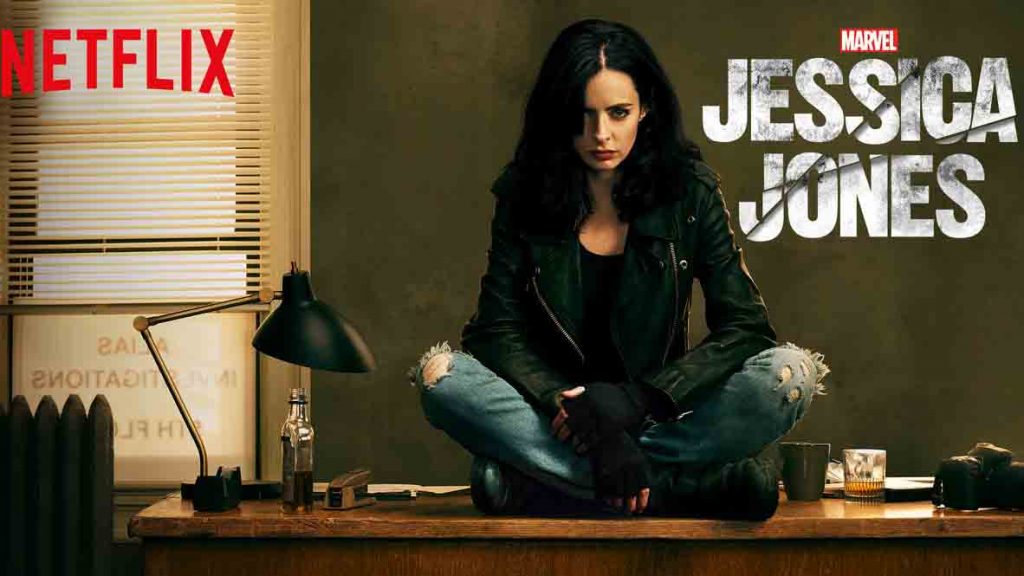 Jessica Jones, the brooding Marvel hero in her own Netflix original series. After some rough Marvel-hero times, she's chilling in New York City, running a detective agency not to be a hero but just to get by. This American web series dives into her world, full of intriguing cases. Jessica Jones, with its dark and mysterious vibe, hit screens in November 2015, keeping viewers hooked.
Season two, dropping in March 2018, takes a gritty turn, dealing with heavy themes like sexuality, assault, and post-traumatic disorder. Definitely not kid-friendly—it's for the grown-ups seeking a series with some real depth. If you're up for a mix of heavy themes, Jessica Jones is your ticket to a gritty, adult-friendly binge-watching session that's worth every minute.
Fauda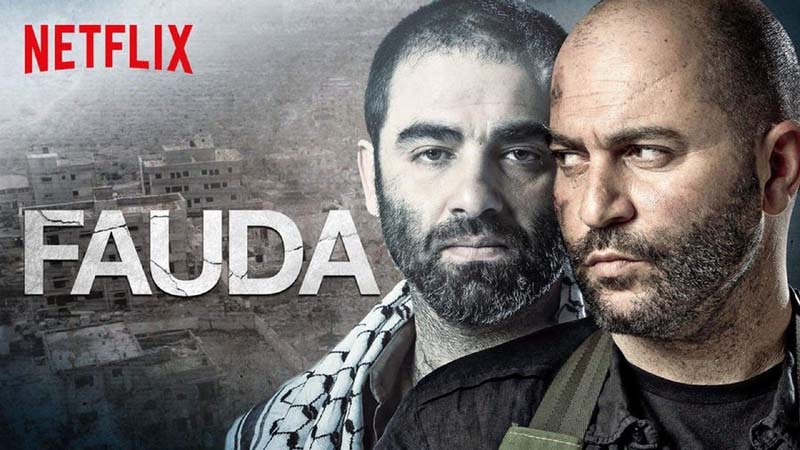 Dive into the intense world of 'Fauda,' an amazing web series in Arabic and Hebrew that's making waves globally. This Middle Eastern gem has IMDb ratings to brag about, and rightly so. It revolves around Doron, a retired Israeli Defense Force soldier turned vineyard owner, who gets back into action when he discovers his supposed-to-be-dead enemy is alive.
The storyline kicks up a notch as Doron re-enlists to finish an unfinished mission, but things take a risky turn when their cover is blown. 'Fauda' takes bold steps, and it's now in its third gripping season. What's unique? The entire thrilling journey unfolds with just a single-camera setup. Brace yourself for non-stop excitement; 'Fauda' is a binge-watcher's dream. No pauses are needed, just enjoy the ride!