A good novel is like a piece of history of humankind where readers find solitary space. Some works of literature are considered to be timeless classic where good contemporaries carry dazzling memories of that particular period and considered future classics. Though the best contemporary novels from the 21st century focused on global warming, international conflicts, and social issues yet they are running through the disposal of earlier memories. Writers are often crucial about the ongoing global issues yet using the juxtaposition of both contemporary and past. A better novel is a clear projection of how society and world act and present the truth in a subliminal way. They are also loved by millions of readers and get commercial success. Previously we published 40 bestselling books of all time and now we are going to list and provide an overview of the 50 best contemporary novels from the 21st century which have created their own space in the reader's minds.
50. Life of Pi by Yan Martel
Life of Pi is an implacable story by Yan Martel published in 2001. Yan Martel is a Canadian novelist known for this Man Booker prize-winning philosophical novel. Life of Pi is one of the best contemporary novels from the 21st century which tells a story of an Indian boy from Pondicherry who survives 227 days in the ocean after a shipwreck. A Bengal Tiger from the protagonist's father's zoo accompanies him in a lifeboat and despite it's attacking nature helps him survive in this long journey. The story won a Man Booker prize in 2001 and later adapted in an Oscar-winning feature film in 2012.
49. Vernon God Little by DBC Pierre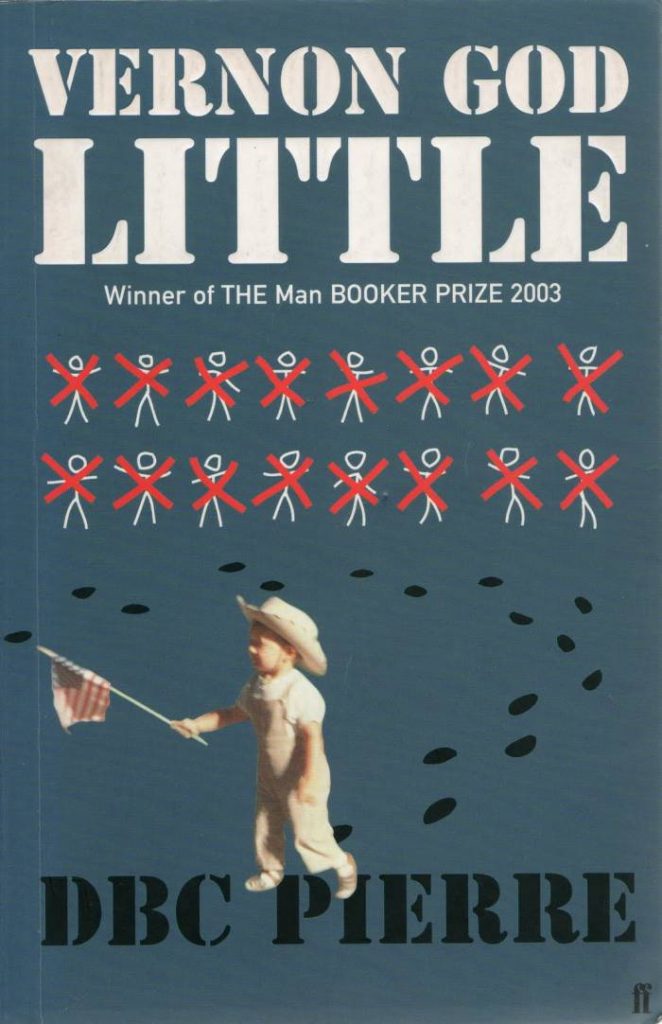 Vernon God Little is the debut novel by DBC Pierre and it tells a story of a teenager whose friend kills their classmates and commits suicide himself. The boy is later taken into custody for investigation and the townspeople raise questions of his involvement despite his innocence. The unexpected and vicious scrutiny people make him fall apart. This book was published in the UK in 2003 and became a big success and later won the Man Booker prize. It has also been staged twice and became an instant critically acclaimed book of the 21st century.
48. The Line of Beauty by Alan Hullinghorst
The line of Beauty is considered to be one of the best Gay and historical novels that went on winning Man Booker in 2004. This novel is set in the 20th century and raised the issue of AIDS and gay sexuality. Now it is one of the best contemporary novels that make us understand the realities of gay people's life. It tells a story of an Oxford student called Nick and his intimate relationship with the Fadden family. He participates in these family parties and joins holidays yet suggested not to mention his sexual origin which turns the protagonist's identity into jeopardy. The book is separated into three major sections set in different times from 1983 to 1987.
47. The Sea by John Banville
The Sea won John Banville, the 2005 Man Booker prize. This novel is an acclaimed fictional work written in a way of reflective journal which is set in flux. Despite the intended random choices of settings, the protagonist Max Morden returns to three particular settings repeatedly. Max is a retired art historian who never been satisfied except for his childhood memories and gets back to those places again and again. The character is nobody else but the writer himself and described that "a direct return to my childhood, to when I was ten or so".
46. The Inheritance of Loss by Kiran Desai
Kiran Desai is an Indian novelist and the Inheritance of Loss is one of the most popular contemporary novels that tell a story about Biju and Sai. Biju is an Indian immigrant who is living in the US illegally and working for Sai's grandfather. This novel is based on the theme of illegal immigrants who are seen as alien in the United States. Most importantly, the entire novel is set in the backdrop of the Ghorkhaland movement that is running from 1909. Desai has also won a Man Booker prize for this iconic novel in 2006.
45. The Gathering by Anne Enright
The Gathering is intellectually compared to the Hollywood Weepie by the writer herself. Anne Enright is an Irish novelist who won the Man Booker prize for this novel almost accidentally. The Man Booker judges had to decide between McEwan's On Chesil Beach and this novel and the result went for Enright. Because 'On Chesil Beach' was small and falls into neither the category of novella and novel. Despite this confusion The Gathering is a very compelling story of its protagonist's inner journey to find out the meaning of the death of Liam Hagerty an alcoholic who committed suicide in the sea at Brighton.
44. The White Tiger by Arvind Adiga
Arvind Adiga is an Indian writer and The White Tiger is his first novel that has been well received and made it to the New York Times bestseller. This novel is set in India and it shows issues of religion, caste, corruption, and poverty. The narrator Balaram Halwai, is a village boy who lives in Delhi and works for a wealthy landlord as a chauffeur. Later he kills his landlord and flees to Bangalore with money. In this globalized world, Adiga shows how India is still struggling with its class difference in a very dark and humorous way. Due to its spectacular narration and description of the real problem, The White Tiger won the Man Booker prize in 2008. The title refers to the voice of darkness, the people of rural India.
43. The secret Life of Bees by Sue Monk Kidd
The Secret Life of Bees is a story of life and betrayal of the14 years old protagonist Lily. After the death of her mother she stays with her abusive father and eventually escapes house for hitch-hiking after she finds out a clue of mother Marry. This novel received the Book Sense Book of the Year Award and nominated for several others. It was written by Sue Monk Kidd and published in 2001.
42. The Luminaries by Elinor Catton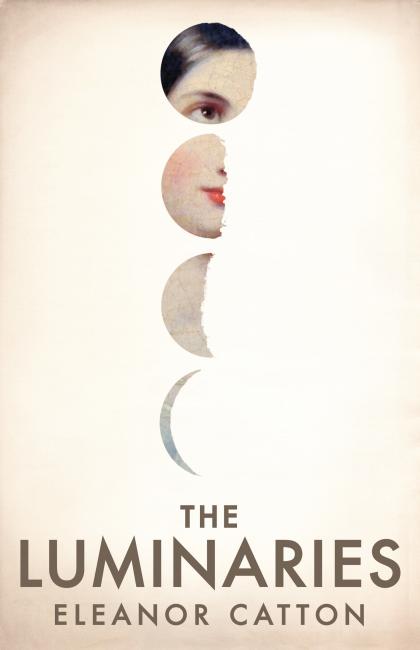 The Luminaries is a Man Booker prize-winning novel by Elinor Catton that involves a complex mystery of many unsolved crimes. In the beginning the protagonist intends to reach Goldfields for his fortune but caught up by a horrific event in Hokitika and involves in a meeting with 12 locals. But later on, these twelve men become the protagonist including him who together starts discovering the unsolved crimes. The Luminaries is set in New Zeeland in 1866 and it is the second novel by the writer. This fiction won her the title of Man Booker prize in 2013. This novel is also one of the most popular contemporary mystery crime thrillers.
41. The Narrow Road to the Deep North by Richard Flanagan
The Narrow Road to the Deep North explores the story of an Australian doctor who is chased by his own memories of an illicit love affair with his aunt. On the other hand, his life becomes more pathetic due to his memory as a far east prisoner of war in Burma. Despite his success as a growing celebrity, he remains in guilt and failure considering his past actions. Richard Flanagan is an Australian novelist and he won Man Booker prize with this novel in 2014.
40. My Brilliant Friend by Elena Ferrante
My Brilliant Friend is part of a four-part series in the Neapolitan Novels which was published in 2012 by the Italian author Elena Ferrante. It has got wide recognition among the four novels and has been adapted to TV series. Elena has also good several awards and critical appreciation for this beautiful novel. The story is about Elena, the protagonist's friend who disappeared and her son is not able to find her out. Elena understands her conscious disappearance as she also did it before and she starts writing everything on paper to find her out. It also explores the past relationship of these two elderly women.
39. The Sellout by Paul Betty
Paul Betty's The Sellout is an acclaimed satirical novel that absolutely sells out American society with dark wit. The narrator here calls himself with his last name "Me" and attempts to introduce a slave in his neighborhood. Moreover, he also tries to segregate the slave (Hominy) from the community which leads him to stand a supreme court case, Me vs the United States of America. This fiction was well received and got critical praise because of its humor and ostensible satire.
38. Lincoln in the Bardo by George Sunders
Lincoln in the Bardo is considered to be one of the best contemporary novels that are awarded the Man Booker prize in 2017. This experimental novel is written by George Saunders, an American writer best known for these short stories and newspaper columns. Lincoln in the Bardo is the story of President Lincoln and his son's death which sets this novel in 1862. The novelist himself confessed that he never wanted to write a novel and planned to finish this in one section but it grew bigger and eventually he turned it to a novel. Lincoln in the Bardo is the writer's full-length novel that became New York Times Bestseller in that very year.
37. Milkman by Anna Burns
Milkman is a novel that explores the story of sexual harassment of an 18 years old girl. The girl is harassed by an elderly married milkman. Anna Burns has politicized everything in this novel even those that are not political at all. Milkman got huge applause from the critical angle and went on to become a Man Booker winner in 2018.
36. The Testaments by Margaret Atwood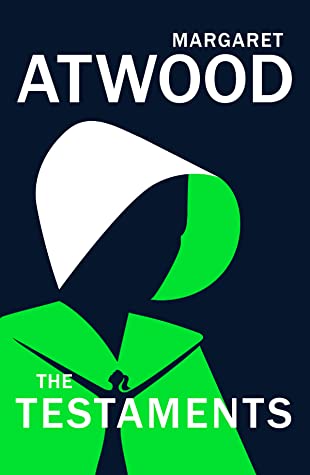 The Testaments is a recently released novel by Margarete Atwood which has brought her the second Man Booker prize last year. This is a novel about three women who are very negative about marriage and always rejected proposals. The three characters show up altering in different prospects and they seem to be the follow up of Atwood's earlier novel The Handmaid's Tale and its similar dystopic theocracy. Like many other works of Atwood, this piece has also achieved critical recognition and considered one of the top contemporary novels from 21st-century writing.
35. Empire Falls by Richard Russo
Empire Falls is one of the best contemporary novels from the 21st century written by Richard Russo. For the excellency of this work, Russo won Pulitzer prize for best fiction in 2002. The story follows the Empire Grill's manager Miles Roby in the small town of Maine, who including many others are controlled by a Whiting's family. Though the story is not complex it is a very typical town life that involves many other characters.
34. War Trash by Ha Jin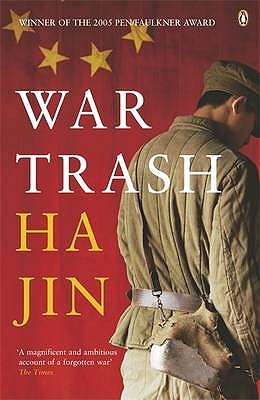 Ha Jin is one of the most influential Chinese-American poet and novelist who writes in English. War Trash is considered to be Ha's own memoir from the period of his army life. War Trash selected as a finalist for Pulitzer for fiction. It also got a PEN/Faulkner award in the very year. War Trash tells a story of Yu Yuan, the fictional character for the writer himself. As a voluntary army personal he had to move with the Chinese army in the Korean war but UN Force caught him and sent him to prison. The story also describes the aftermath of his release and homecoming and his life becomes pathetic due to his pro-communist acts.
33. The Road by Cormac McCarthy
The Road is considered to be one of the most popular contemporary novels from the 21st century and Cormac McCarthy won a Pulitzer prize for this masterpiece in 2007. I was first published in 2006 by Alfred A. Knopf and awarded many other book awards including, James Tait Black Memorial Award and Believer Book award. This is a post-apocalyptic novel that covers the detail of father and son's journey across landscapes blasted by an unknown cataclysm. It shows the ecological destruction that eradicated most of civilization.
32. Tree of Smoke by Denis Johnson
Tree of Smoke by Denis Johnson is a contemporary novel that explores a story of CIA involvement in the Vietnam War from 1963 to 1970. This war novel revolves around the retired colonel Francis X. Sands and narrated thorough his nephew William Sands who is a CIA personal stationed in Philippine and Vietnam. The writer of this novel is Denis Johnson and he was among the finalist of Pulitzer Prize. This fiction has also won National Book Award for Fiction.
31. Olive Kitteridge by Elizabeth Strout
Elizabeth Strout won Pulitzer in 2009 and was selected for National Book Critics Circle Awards in 2008 as a finalist. Olive Kitteridge is one of the most popular novels of our time that tells the story in thirteen short stories that are interconnected to each other with a discontinued narrative. The entire story is centered on Olive Kitteridge, a pharmacist's wife from a small town called Crosby in Maine. In 2014 HBO adapted this novel as a mini-series based on this novel and won several Emmy awards.
30. Tinkers by Paul Harding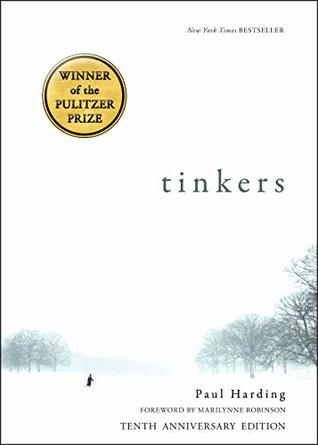 Tinkers is a story of love, sickness, loss, faith, and beauty of nature by Paul Harding. It tells a story of the dying George Washington Crosby, a watch repairman from Maine. Gorge's father was a tinker who used to sell goods on donkey driven cart. The protagonist tells the story of his and his father's suffering, joy, and struggles in front of his children and grandchildren. The Los Angeles Times praised Paul Harding for the wonderful description of this novel saying "a writer [who] describes something so well—snow, oranges, dirt—that you can smell it or feel it or sense it in the room." For the excellency, Tinkers brought Paul the 2010 Pulitzer prize and PEN/Robert W. Bingham Prize along with many other nominations and shortlists.
29. A Visit from the Goon Squad by Jennifer Egan
A Visit from the Goon Squad is a work of fiction by Jennifer Egan that won the Pulitzer prize in 2011. Like Olive Kitteridge by Elizabeth Strout, Jennifer Egan's Pulitzer winning novel is also set on thirteen interrelated stories connected to a music studio owner, Bennie Salazar but it includes a large number of characters. Most interestingly, almost all the characters are self-destructive and they are sent to unforeseen places when they grow older.
28. The Orphan Master's Son by Adam Johnson
The Orphan Master's Son is a story of an orphan boy and his journey to a North Korean dictatorship. Pak Jun is the protagonist boy who travels through icy waters, dark tunnels, and spy chambers in Korea. The Korean setting and the breathless thrilling story have brought Adam Johnson fame and Pulitzer prize in 2013 and the Dayton Literary Peace Prize.
27. The Goldfinch by Donna Tartt
The American writer Donna Tartt wrote this novel ten years later of his first book. Little, Brown, and Company published "The Goldfinch" in 2013 and it has won numerous awards including the 2013 Pulitzer Prize for fiction. This novel has been well accepted for critical review and Amazon also declared the best book of that year. The Goldfinch is told in a retrospective first-person point of view and the protagonist is just 13 years old. The story is about the protagonist's survival from a bomb attack in a museum where he also lost his mother and a Dutch Golden Age Painting.
26. All the Light We Cannot See by Antony Doerr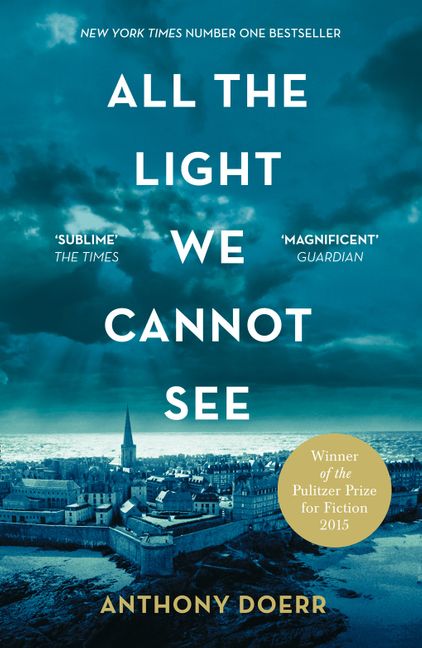 2015 Pulitzer Prize and Andrew Carnegie Medal for Excellence in Fiction winner, All the Light We Cannot See can be considered one of the few great contemporary novels from our age and it tells an impeccable story of a blind French girl and a German boy from the time of World War II. The writer Antony Doerr has depicted the theme of human empathy in this novel and got mostly positive reviews.
25. The Sympathizer by Viet Thanh Nguyen
The Sympathizer is a novel set on flashbacks of a half-Vietnamese and half-French agent of communism who has been exiled to Los Angeles by the South Vietnamese government. Though this work is centered on the story of the agent it also focused on his present life in the US. If we want to set a theme of this novel, it falls under many genres including, Immigrant, war, spy, political, mystery, thriller, history, dark fiction, and metafiction. The writer is a Vietnamese professor in America and this is the debut novel that won him 2016 Pulitzer prize along with many other literary awards.
24. The Underground Railroad by Colson Whitehead
The Underground Railroad by Colson Whitehead is a highly acclaimed work of fiction that got both critical and commercial success. This novel provides an in-depth knowledge of slavery back in the 19th century. We can call it an alternate history novel where two slaves call Cora and Caesar trying to escape their plantation through an underground rail transport system. The Underground Railroad won several literary awards including the 2017 Pulitzer Prize and National Book Award for fiction. It was also longlisted for Man Booker Prize in the very year.
23. Less by Andrew Sean Greer
Less is one of satirical best contemporary novels that was a New York Times Bestseller in 2018 and it also won a Pulitzer Prize and some other literary awards. The writer Andrew Sean Greer expressed that he wanted this novel to be serious but later on he realized that for Gay novels, a satirical tone will be better and he also confessed that he actually made fun of him that made him more emotionally connected to this fiction.
22. The Overstory by Richard Power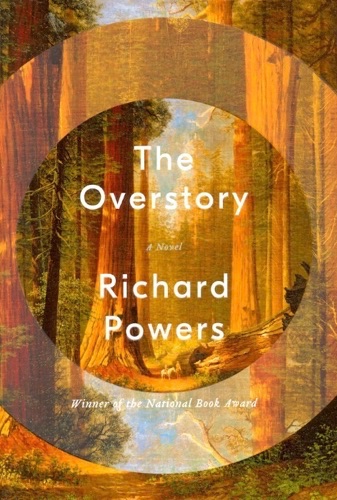 Richard Powers is one of those writers who address the technological impact on environmental causes and this time with The Overstory, he told a story of eight Americans who have a unique experience on trees and bring them together so that they can discuss deeply the current issues and the destruction of forests. It is a very good story that is critically acclaimed and it has been awarded Pulitzer Prize for fiction last year and it was also shortlisted for Man Booker Prize in 2018.
21. Small Island by Andrea Levy
Small Island by Andrea Levy is one of the 100 most influential novels according to BBC News and similarly, this is also one of the best contemporary novels in the world. It won several book awards including Costa Book Award, Orange Prize for Fiction, Whitbread Book Award, and Commonwealth Writers Prize in that very year. Small Island is the fourth novel by Andrea Levy and this is the big book by the British writer as The Guardian said. The story is centered on four Jamaican immigrants and their economic hardship on the island narrated in different points of view.
20. The Accidental by Ali Smith
The Accidental is postmodern fiction that tells the story of a London family on holidays in the countryside. During their holidays, uninvited guest called Amber visits the house which radically affects the family. Later she is cast out by the mother of the family and the effect remains even after they return to London house. The Accidental is a 2005 novel written by the Scottish writer Ali Smith and he won several awards including Costa Book Award and Whitbread Award. It was also shortlisted for Man Booker and Orange Book Awards.
19. Restless by William Boyd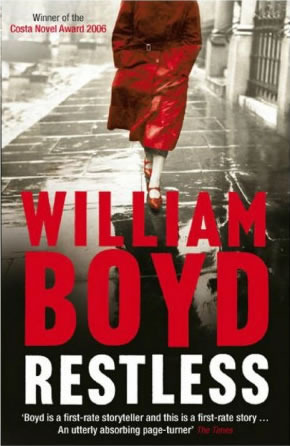 Restless is a captivating story of a Russian woman spy recruited by British secret service in World War II. The story has also linked the spy's daughter and it continuously switches time from present to the past World War II time. William Boyd is already a very acclaimed novelist and found more critical and commercial success with this espionage novels. Restless was awarded several times including the Costa Prize for fiction. Later this novel has been adapted on BBC two-part TV show in 2012.
18. Day by A. L Kennedy
Kennedy. This 2007 novel is a winner of the Costa Prize and it also got Satire Book of the year award in 2007. The novel explores the experience of Alfred Day who went for Lancaster bombing with his dark fellowship of the crew. He loses his wife and later losses himself in the turmoil of his life.
17. Secret Scripture by Sebastian Barry
The Irish writer Sebastian Barry has written The Secret Scripture and he has been honored with several prestigious awards including James Tait Black Memorial Prize and the Costa Prize in 2008. Secret Scripture explores the writing in progress of an autobiography by the main character, an old woman who is keeping it secret from everyone else. She goes back and writes about herself and her parents in a small-town Sligo during the turn of the 20th century.
16. Pure by Andrew Miller
Pure is set in pre-revolutionary France and deal with the upcoming turmoil in the French territories. The story explores the activity of an engineer who clears an overfilled graveyard that is polluting the area. Because the graveyard is loved hated by many people, Jean the protagonist makes both friends and enemies for his work. Pure is written by Andrew Miller and this is his sixth novel which brought him several awards including Costa Book awards 2011. Along with critical success, Pure has got economic success also and is considered to be one of the best contemporary novels from the 21st century.
15. Bring Up the Bodies by Hilary Mantel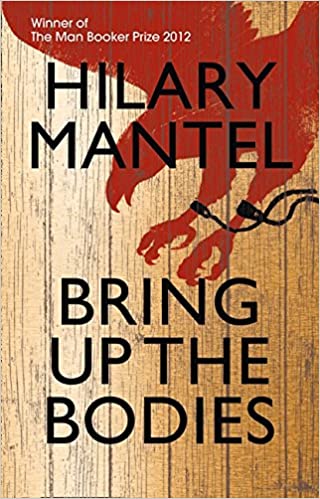 It is a historical novel by English writer Hilary Mantel. Bring Up the Bodies is the second installment of her famous novel Wolf Hall and it talks about the same topic of King Henry VIII's powerful minister Thomas Cromwell as like Wolf Hall. Bring Up the Bodies has got several awards including Costa Book Award and Man Booker in 2012.
14. Days Without End by Sebastian Barry
Days Without End by Sebastian Barry is an immigration novel that is narrated by its protagonist Thomas McNulty. McNulty is an Irish émigré who migrates to Canada and later America, in order to escape the great famine. He becomes a friend there are joins army which lead him to join two American wars, The Indian Wars, and the American civil war. Sebastian Barry has bogged down several awards including Costa Book Awards in 2016 and Walter Scott Prize in 2017. It has got a very high critical acclamation where judges said it is a miracle of a book both epic and intimate.
13. In the Light of What We Know by Zia Haider Rahman
In the light of What We Know is now considered as one of the best contemporary novels written by Bangladeshi-British writer Zia Haider Rahman. This is diaspora literature that tells a story of a Bangladeshi immigrant, investment banker living in South Kingstone, and his long-lost friend a mathematic prodigy. Haider has chosen several places as its setting for this novel including Dhaka, London, Kabul, Oxford, and Princeton. Much of the novel is on Afghan-War and the economic crisis of 2007-08. It has won the James Tait Black Memorial Award and has been translated in many languages.
12. Extremely Loud and Incredibly Close by Jonathon Safran Foer
Published in 2005 by the young and talented writer Jonathon Safran Foer and went on to become New York Times Bestseller with a significant number of award nominations, Extremely Loud and Incredibly Close stands as one of the best contemporary novels of this century. It tells a story of a nine-year-old boy who found a key in his father's vase who was killed in the 9/11 attack. The boy starts gathering information about the key all around New York City.
11. Second Hand Time: The Last of the Soviets by Svetlana Alexievich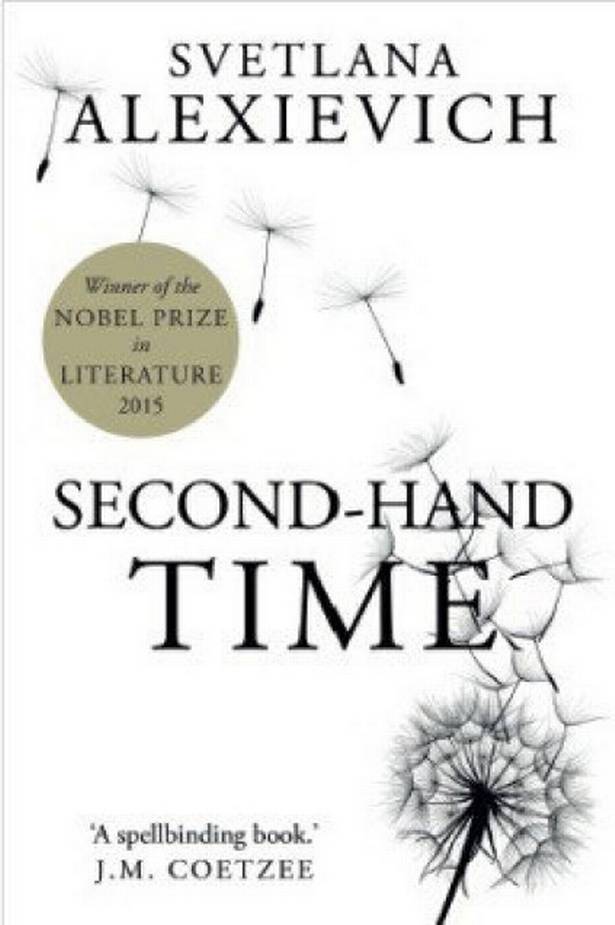 Second Hand Time is written in the Russian language by the Nobel Prize-Winning novelist Svetlana Alexievich which was later translated by Bella Shayevich. It was published in 2015 and considered to be one of the most influential contemporary novels from the 21st century. It is an oral history of the Soviet Union and the making of Russia. Second Hand Time is a monument of the emergence of the collapse of the USSR and it also goes on telling us what comes out of the broken communist culture. This is also the first contemporary novel of the writer to be translated into English.
10. Austerlitz by WG Sebald
Austerlitz is a novel on a refuge academician on European architecture who was brought to Britain from Czechoslovakia. It tells about the protagonist's childhood in the time of the Nazi war. He travels to Prague and meets his father's friend who tells him about his background. Austerlitz is the last novel by the acclaimed German writer WG Sebald which won several awards including the 2001 National Book Critics Award and Independent Foreign Fiction Award in 2002. This critically acclaimed work is now considered to be one of the best contemporary novels that deal with critical topics.
9. Gilead by Marilynne Robinson
Gilead was published in 2004 and won Pulitzer Prize for fiction in 2005. It remains one of the greatest contemporary novels from the present century for its impeccable story that is told through a single narrative style. It is a combination of a memoir and a journal of the writer herself but writing about a pastor in a small-town Gilead who is suffering from heart diseases. The novel also involves some memories of the American civil war through the pastor's grandfather.
8. Half of a Yellow Sun by Chimamanda Ngozi Adichie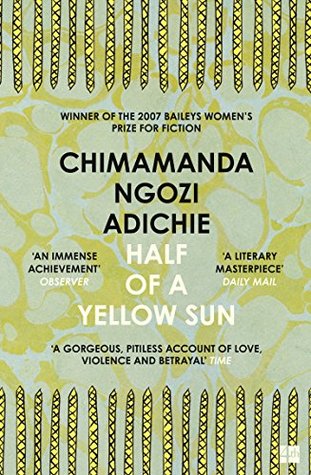 Chimamanda Ngozi Adichie is a Nigerian author who published Half of a Yellow Sun in 2006. The Guardian included this novel among the best 100 contemporary novels because of its wonderful story and characterization during the Nigerian civil war in 1967. It has a lot of characters and a particular five characters are brought into light with their relationship. Due to the Biafra declaration lives of these five characters drastically change and they have a broken relationship for the brutality of the effect of the war. Half of a Yellow Sun won Orange Prize for fiction and got numerous acclamations from critics and intellectuals like Chinua Ahiaba.
7. The book Thief by Markus Zusak
The Book Thief is undoubtedly a masterpiece among the most popular and best contemporary literature of our time. It was published in 2005 by the Australian author Markus Zusak and adapted into Oscar and Golden Globe-winning film with the same title. This is one of the bestselling novels of all time with a record of 16 million copies and it is also translated in 63 languages. It tells a story of a girl called Liesel whose brother died early during World War II. She learns to read books from her Jewish foster parents and starts stealing and reading books that are burned by Nazis.
6. Cloud Atlas by David Mitchell
Cloud Atlas is widely famous among readers and remains one of the bestselling novels since its publication in 2004. It has made its place among the best contemporaries and got wide critical acclamation. It is the third novel by David Mitchell that explores a post-apocalyptic future which the author describes as the reincarnation of human nature. Cloud Atlas won several awards and adapted into a famous film featuring Tom Hanks and Halley Berry.
5. A Brief History of Seven Killings by Marlon James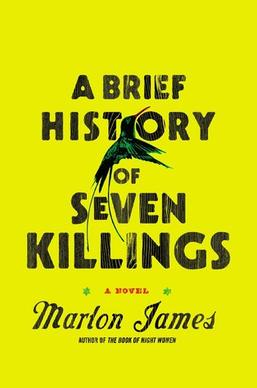 A Brief History of Seven Killings is a Jamaican fiction depicting real-life events and characters. Most interestingly, this novel is set in five separate sections taking place in five different days. The portrayal of politically motivated violence and killings is the theme that also includes the involvement of the CIA with the Jamaican politician. This is the third novel by the Jamaican author Marlon James and he has depicted the complete transformation of Jamaica in just five sections. A Brief History of Seven Killings got several awards in 2015 including Man Booker, Anisfield-Wolf Book award, and Minnesota Book award. HBO is also planning to adapt this novel into a TV series.
4. The Plot Against America by Philip Roth
This is a wonderful historical novel by the popular novelist Philip Roth which is on a quest of discussing politics of Franklin D. Roosevelt and his defeat in the 1940 election. It follows the fortune of Roth's family right after the Roosevelt presidency and during the Lindbergh presidency. The novel also involves antisemitism that becomes more accepted during that period. Philip Roth has achieved significant recognition throughout his works and this one is another critically well-accepted novel to enrich his excellence in writing.
3. Autumn by Ali Smith
Autumn is the second book to be included among the 50 best contemporary novels of the 21st century by Scottish author Ali Smith. Most importantly, this is one of the first novels to address the issue of post-Brexit which has been a hot topic for years. This event plays a very significant role in the history of Europe and Ali Smith has depicted that issue with his expert storytelling. The story is centered on three people a caregiver, 101 years old former songwriter, and a dead pop artist from the 60s. Autumn has got critical recognition and was named one of the 10 best novels of 2017. It was nominated for Man Booker Prize and many newspapers guessed that Ali Smith would win the prize as he deserves more than anyone else. Despite the award Autumn is considered to be the most influential novel of the 21st century.
2. Wolf Hall by Hilary Mantel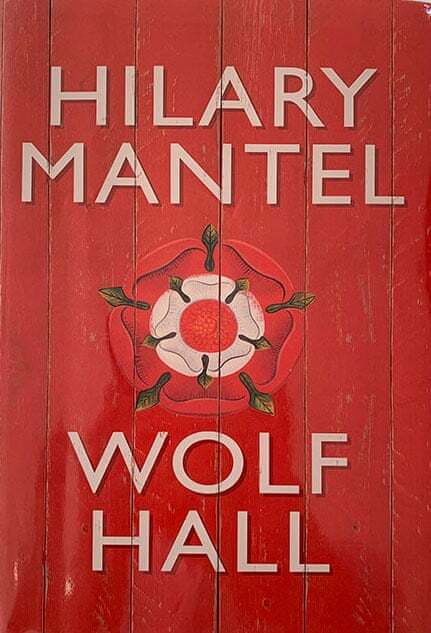 Wolf Hall is written in the contemporary and set in the late 15th and early 16th century is now one of the top contemporary novels. Hilary Mantel brings the history of Thomas Cromwell's rising power in the court of Henry VIII. This is a sympathetic biographical and historical fiction that portrays Thomas as the most powerful and tactical minister of Henry VIII despite the ongoing crisis in the court. Hilary Mantel has confessed that she took five years to research and write this book so that she could match all the events with the recorded history.
1. Never Let Me Go by Kazuo Ishiguro
Never Let Me Go is probably the best novel by the Noble Laureate Kazuo Ishiguro that was published in 2005. It is a dystopian science fiction that is centered on three friends from a boarding school. Students found that they are the clones of other people growing under the supervision of school teachers as guardians and waiting to donate their organs. After discovering their real identity, they start exploring their life. Ishiguro has won a lot of awards in his lifetime and he won the 2005 Arthur C. Clark Award and National Book Critics Circle Award. It was also shortlisted for the Man Booker prize. According to various media, Never Let Me Go is one of the best contemporary novels of the 21st century that you must read once in your lifetime.