Branded Eye-wear industry has boomed since its popularity in the fashion industry. There are many luxurious eyeglass producers in the word and most of the brands are very expensive. The competition of making lavish eyeglasses among the most popular brands in the world is getting high day by day and competition culture in consumers are also thriving. The exhibition of wearing expensive fashion brands are getting popularity through our film stars, sports Icon, singers and many other popular people who are followed by millions of fans. But is it worth buying expensive eye-wear? And if so, then why are they expensive?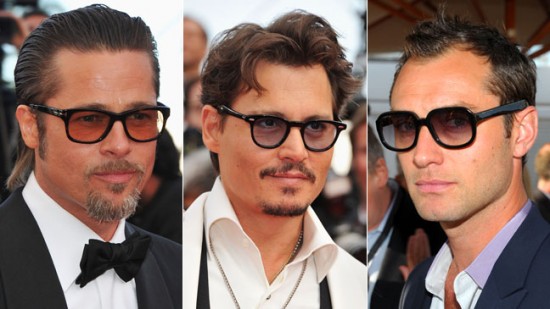 Brands like Ray Ban, Burberry, Bvlgari, Oakley, Prada and Tiffany & Co are so expensive that you can even buy an iPad with the cost of a lower priced sun-glass from these brands. Despite ordinary materials and lower production cost, these sunglasses are priced so high. Considering the fact that making a sun-glass needs much research and development, and designers make unconfirmed amount for designing one product. It is hard to believe that these branded sunglasses are sold 30 to 40 times higher than its production cost. And why do the producers keep the cost so high?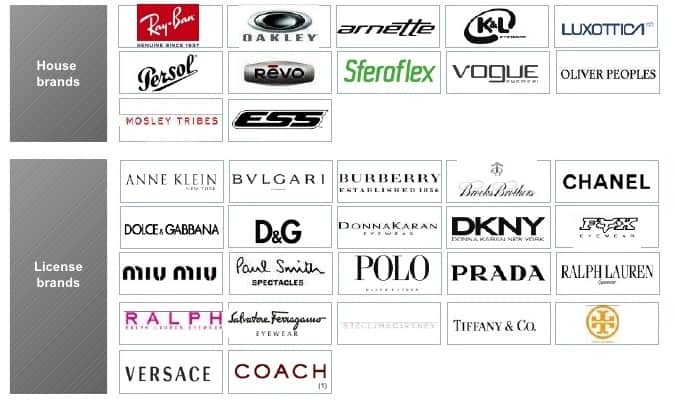 The Eye-wear industry is controlled by one Company
The Eye-wear industry is controlled by one company one company named 'Luxottica' which controls more than 80% of the industry. The company was established in 1961 in a small town as a tool shop in Agordo, Italy. And now it runs more than 30 expensive brands and 12 retail brand store. Almost every pair of branded eye-wear people like of you see people wearing is basically Luxottica in different name. Suppose people think Oakley is American brand, Coach (American), Burberry (London, UK) and many others but they are all Italian brand Run by Luxottica.
Luxottica runs their business under many names because of a better competition considering the diversity that people like. So business strategy that is used by the Eye-wear giant literally works and people are highly anticipated to by a pair of these luxurious glasses so Luxottica keep their price high.