There is no doubt that Brad Pitt is one of the most dashing and handsome Hollywood stars who has given us many iconic movies like Troy and Fight Club. Like his films, another thing also amazes people, is his relationships. So, let's see Brad Pitt's dating history with a timeline.
Brad Pitt has achieved great success throughout his impressive career. The actor has been one of Hollywood's biggest film stars for many years now. A few years ago, Brad Pitt and Angelina Jolie were an iconic couple and kept coming to the limelight for several years. And with Jolie, he adopted 6 children as well. But they are separated now and fighting a case against each other on their wedding property.
But we only know Angelina Jolie but he has a lofty dating list, most of whom are popular actresses and models. From the beginning of his career, he is also considered one of Hollywood's greatest charmers. Thus, his dating list couldn't be short.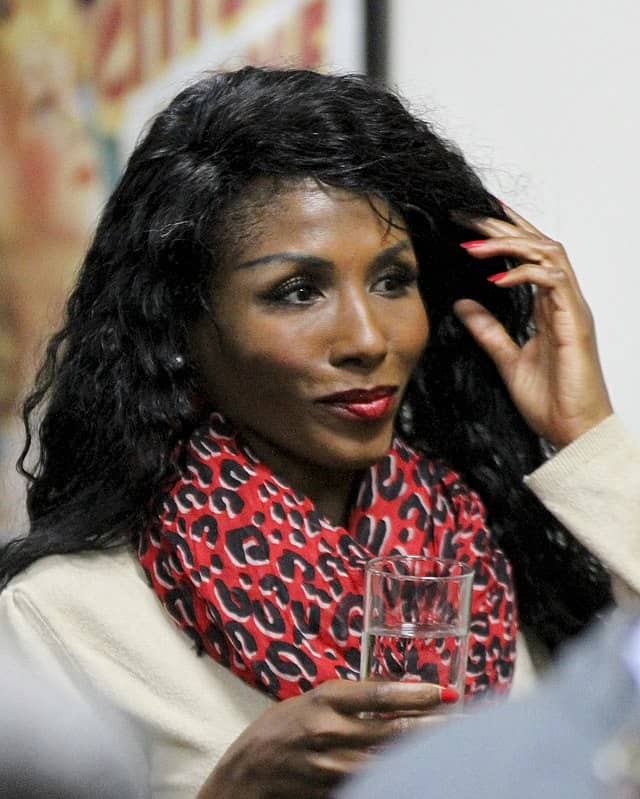 Sinitta Malone (1984-1988)
In the '80s, the American-born British pop singer Sinitta Malone was in a relationship with the Hollywood hunk Brad Pitt.
The couple was together on and off ahead of Pitt's big breakthrough in the film "Thelma & Louise" from 1991. After two years together, the relationship ended.
In 2011, Sinitta revealed to Marie Claire that she looks back on the relationship with good memories. And at the same time, she named Pitt one of her best lovers. Moreover, she also expressed that he is a very handsome man with the most amazing body.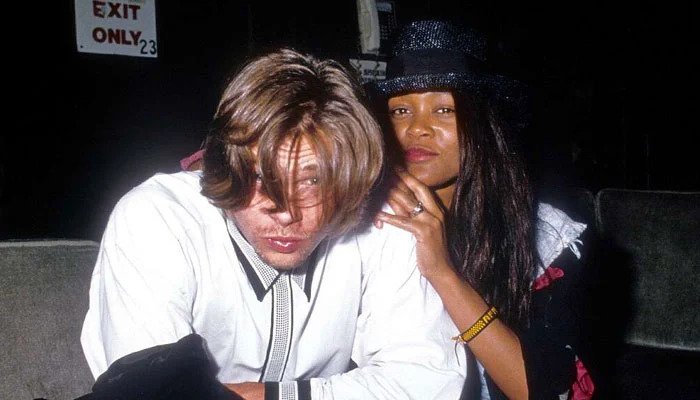 Robin Givens (1986-1989)
In Brad Pitt's dating history, the 80s was the most surprising because that was the time, he dated many in a short period. According to US Weekly after Sinitta Malone, he met actress Robin Givens.
Pitt and Robin first met when Pitt visited the set of, "Head of the Class", a sitcom TV series which Robin was in, and the romance speculation gained momentum between 1986 and 1987.
Givens was Mike Tyson's wife when the duo dated. And Mike has written it in his Biography "Undisputed Truth". He allegedly said that he caught Pitt and Givens in bed in 1989 while they were preparing for divorce. However, Givens denies this.
She expressed in "Watch What Happens Live with Andy Cohen", 'I did not read the book. But I've been told he took us to the peach in bed, which never happened. Never, never, never happened ".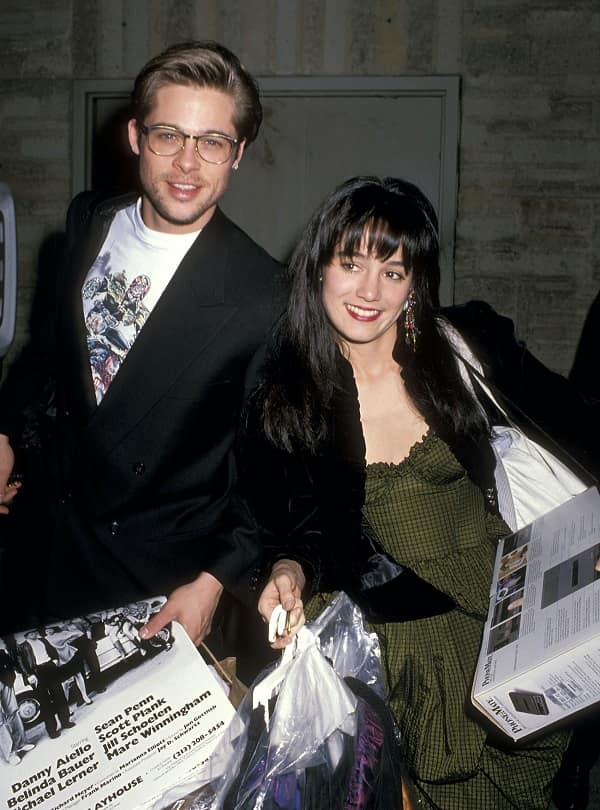 Jill Schoelen (1989)
Long before Pitt was in a relationship with Jennifer Aniston and Angelina Jolie, he was engaged to actress Jill Schoelen. They met during the shooting of the film "Cutting Class" in 1989.
Shortly after the shooting ended, the couple began dating. And soon after, they revealed their engagement. But Schoelen was bad luck for Pitt. She fell in love with a director and got separated from Pitt. There was the end of a short love story and three months of engagement.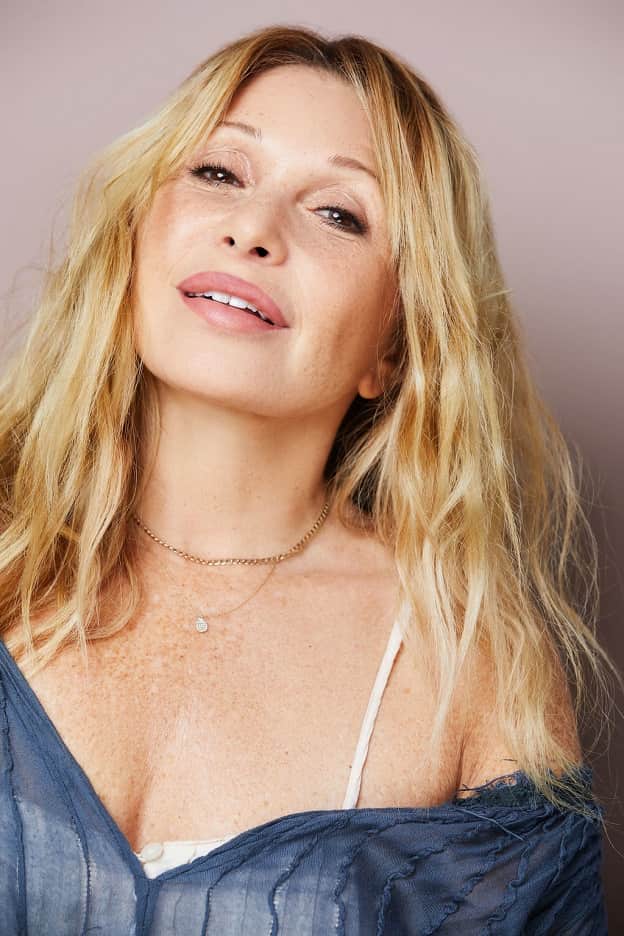 Elizabeth Daily (1989)
Elizabeth Daily is another memory in Brad Pitt's dating history. In 1989, romance speculation spread in the media.
But their romance did not last long, but they kept their friendship afterward.
The speculation became a true story when Elizabeth confessed everything in an interview with Daily Mail. There she revealed details about Pitt as her ex-boyfriend.
She described, "He is very relaxed, very down to earth and a type of person who could suddenly take his things and drive away just to get out of town. Pitt was never a super Hollywood person. He was a very calm and careful guy."
Christina Applegate (1989)
Brad Pitt and actress Christina Applegate's first meeting took place when she was a teenager and played in the series "Married with Children".
According to several Magazines, Applegate revealed that Pitt used to visit barbecue parties when they were young. However, the duo only started dating after they visited the TV series "21 Jump Street" from the '80s.
Though their romance was growing, it ended abruptly after Applegate dropped Pitt for another man. She found her new man after joining the MTV Movie Awards in 1989.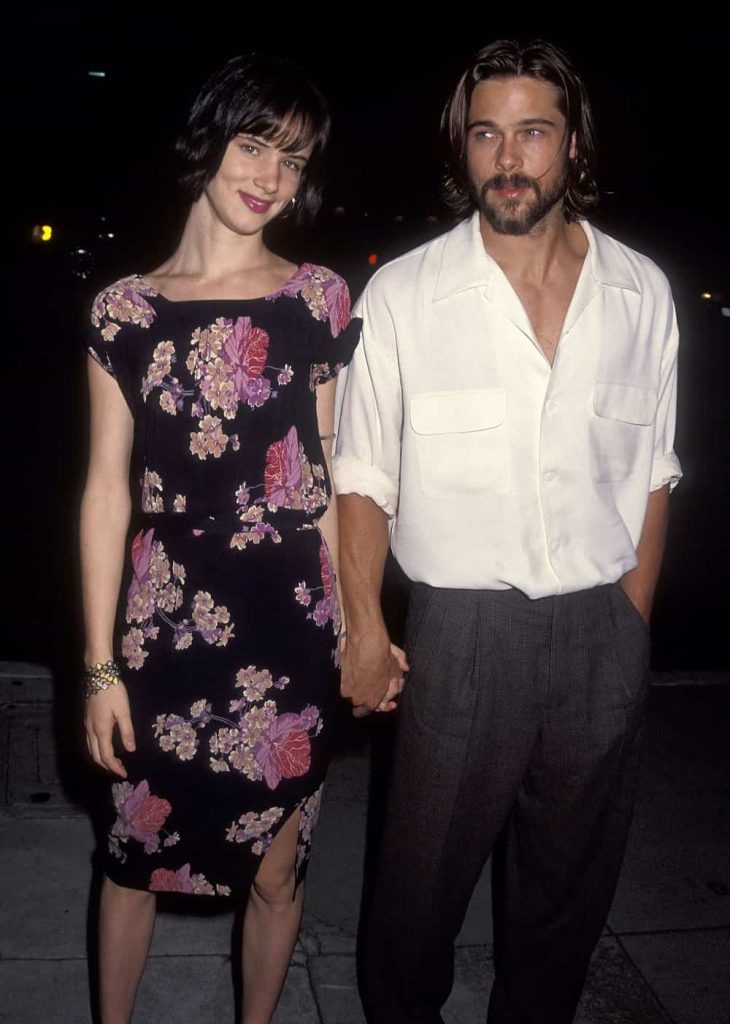 Juliette Lewis (1989-1993)
It seems like Brand Pitts's dating history is not empty for a single moment. From 1989 to 1993, Pitt and Juliette Lewis were in a relationship. During their first meeting, they were captivated by each other.
In particular, Pitt and Lewis fell for each other during the shooting of "Too Young to Die". From then, they were together for over four years before it ended in 1993.
Even though they are not together, she has a lot of good things to say about her ex-boyfriend.
She told to Daily Mail in 2010, "It amazes me that people are still fascinated by the fact that we were together for four years. I was a teenager at the time. It's a lifetime ago. I was in my teens and it was a wonderful and loving relationship with a fun and smart guy. Then it was over, he shot up and became incredibly famous."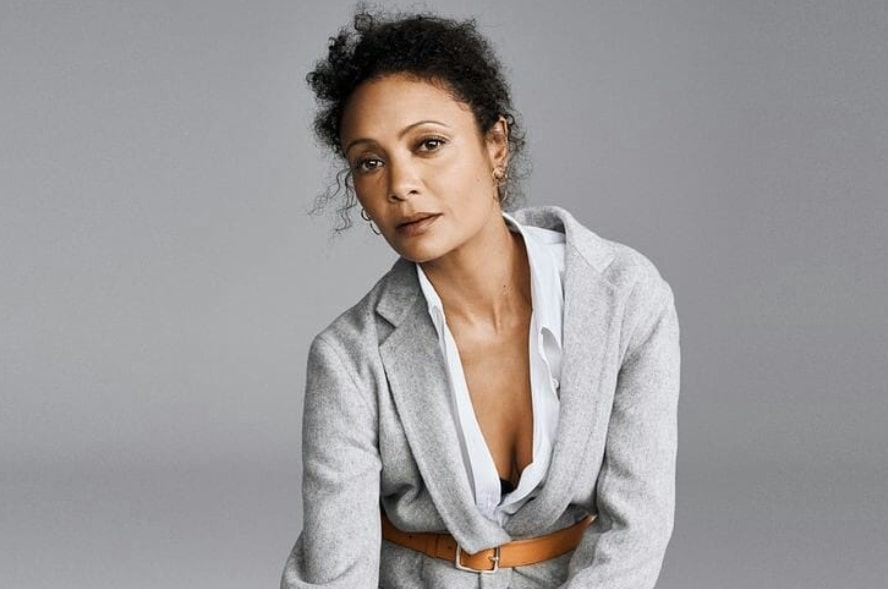 Thandiwe Newton (1994)
After four years of a beautiful relationship with Lewis, Brad Pitt found happiness on the set of "Interview with the Vampire". During the time of the shooting, the actor dated Thandiwe Newton for a very short time. Though they did not reveal their relationship it was on media for some time.
Newton has previously admitted that the only prayer that came out of working on the film was her love for New Orleans. But she never revealed anything about Brad Pitt and it remains a secret rumor.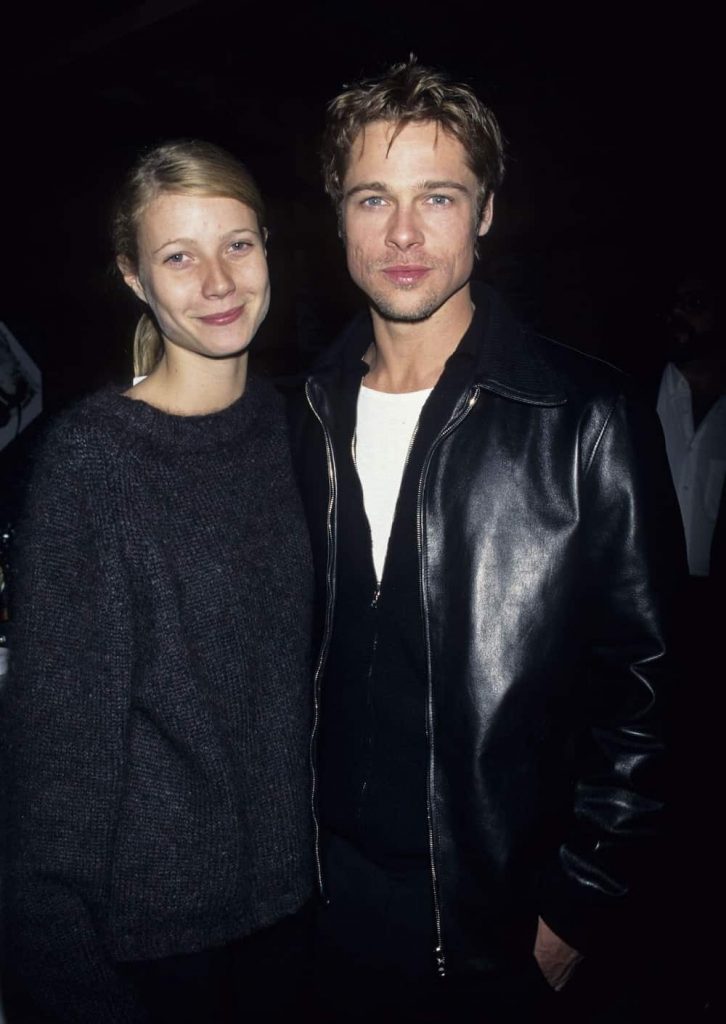 Gwyneth Paltrow (1994-1997)
Among Brad Pitt's girlfriends, Gwyneth Paltrow is one of the most famous. They started dating in 1994 after meeting each other on the set of the psychological thriller "Se7en".
From that moment on, the couple became iconic in the 90s. And Pitt was no stranger to talking hotly about his girlfriend. He called her "his angel" and "the love of my life" when he won a Golden Globe for "12 Monkeys" in 1996.
Fans around the world enjoyed a courtship when Pitt went down on his knees and proposed to her in 1997. But sadly, their love story ended only seven months after the engagement. It is very normal for Hollywood stars, last year Jennifer Lopez and Alex Rodriguez also broke their engagement.
Later Paltrow spoke on their relationship with radio host Howard Stern. She expressed, "I was 22 years old when we met. I did not get my head out of my ass until I was 40. You cannot make such a decision when you are 22 years old. I was just a kid and I was not ready and he was too good for me." (Source)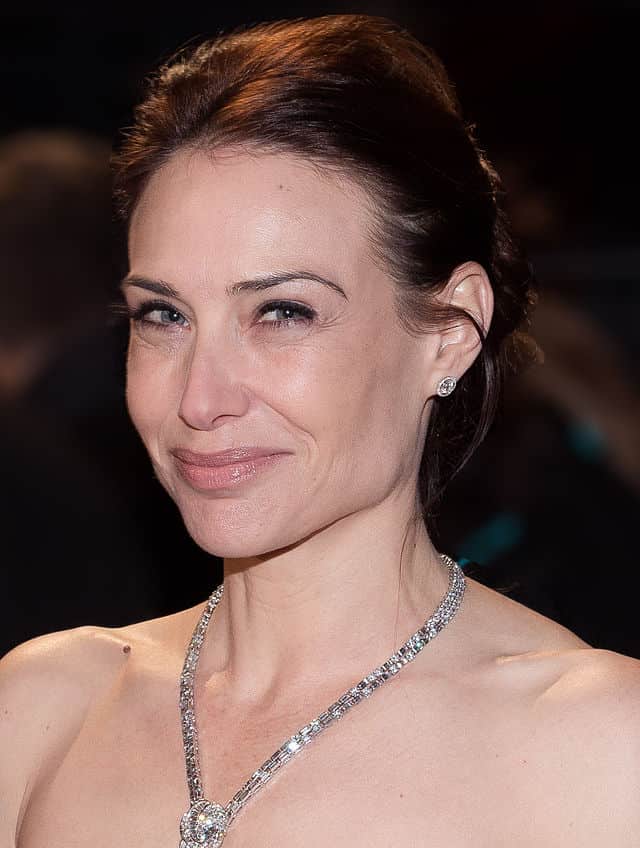 Claire Forlani (1998)
After breaking up with Paltrow, Pitt had a brief relationship with British actress Claire Forlani. Like Pitt's relationship with Thandie Newton, this one is also unofficial and still remains a rumor. And that is why we have put this one in the long list of Brad Pitt's dating history.
The two film stars met during the filming of "Meet Joe Black". But the speculation about their romance started when the duo appeared at "the 50th Annual Writers Guild of America Awards" together in 1998. But the flame between the actors quickly went out.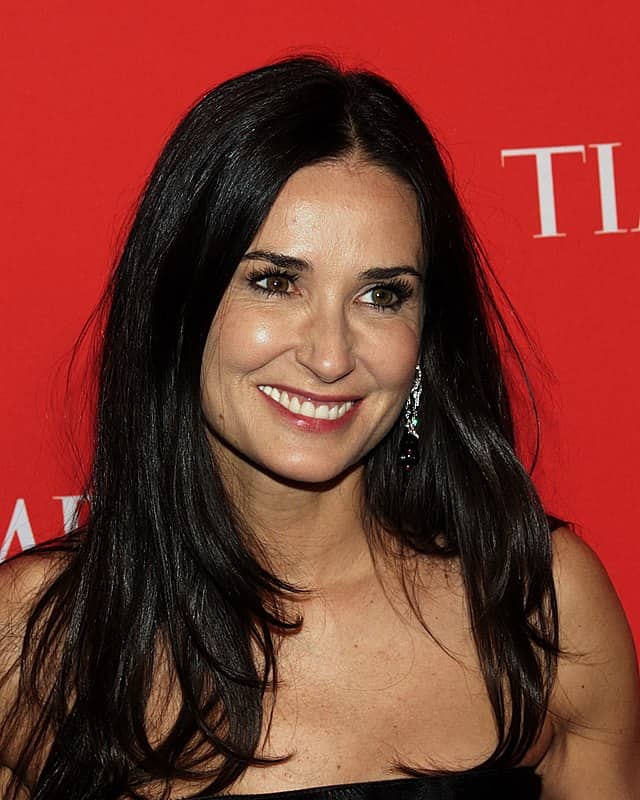 Demi Moore (1998)
Actress Demi Moore is also on the long list of Brad Pitt's girlfriends.
Shortly after Moore and her husband Bruce Willis got divorced, Demi and Pitt got into a romantic relationship in 1998. The duo had a common interest — yoga and that became a reason for the blooming of their love story.
But shortly after they started, the yoga was not enough to save the relationship. And here is the end of Brad Pitt's dating history with Demi.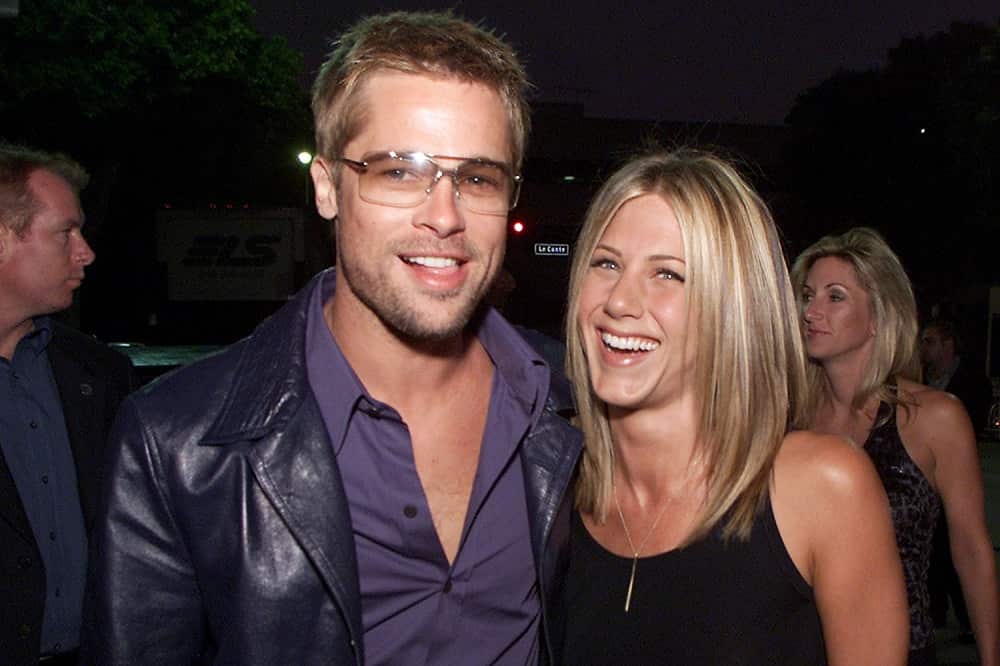 Jennifer Aniston (1998-2004)
After the long list of Brad Pitt's girlfriends, Jennifer Aniston became his first wife. Two years of relationship and four years marriage drew a lot of media attention. A lot of people said that they are a dynamic couple.
Jennifer Aniston is one of the most popular TV and film actresses. But she is widely recognized for her character in the TV series "Friends". Pitt also appeared as a guest in an episode while Aniston had one of the lead roles. In the episode, he played Will Colbert who hates Rachel since high school, which ended with a very embarrassing Thanksgiving dinner.
Despite being a good-looking couple, their relationship did not last. They ended the relationship badly in 2004. At that time, Brad Pitt shot his film Mr. And Mrs. Smith with Angelina Jolie. And there entered another beautiful lady in Brad Pitt's dating history.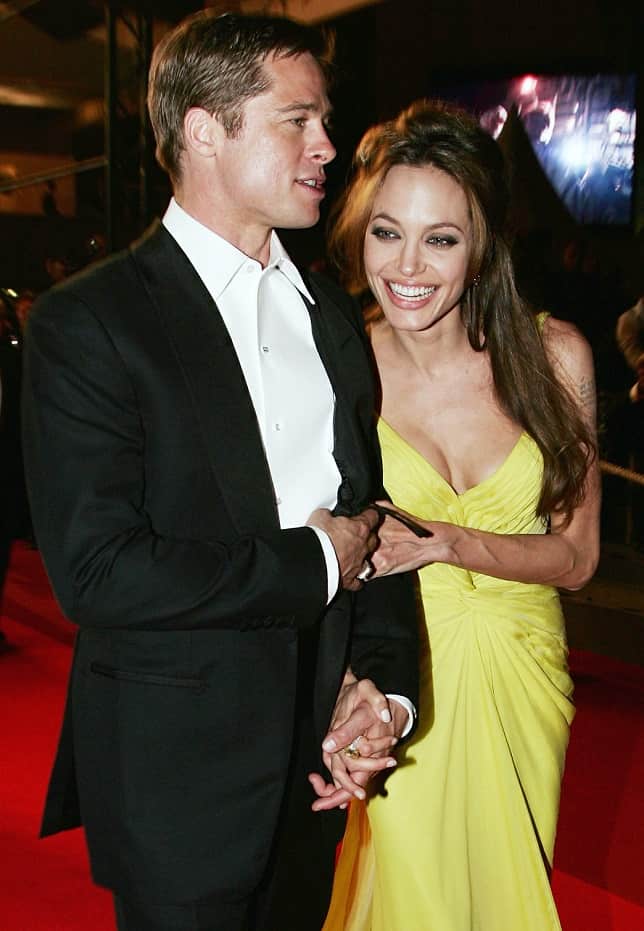 Angelina Jolie (2005-2016)
Brad Pitt and Angelina Jolie were among Hollywood's hottest couples for a long time. They started dating in 2005 and eventually got married in 2014 after 12 years of relationship. It was the longest relationship Pitt had ever been.
In their 14 years of romantic journey, they have 6 children. Four of them have been adopted and two are their biological twins. But this relationship also sunk and they had to be separated in 2016 with a bitter divorce.
The couple, who were apparently in love with the storm right up until the break-up, have gone through a very public laundry since then. Even, they are still fighting for unsolved issues including their $60 million home in France where the couple got married.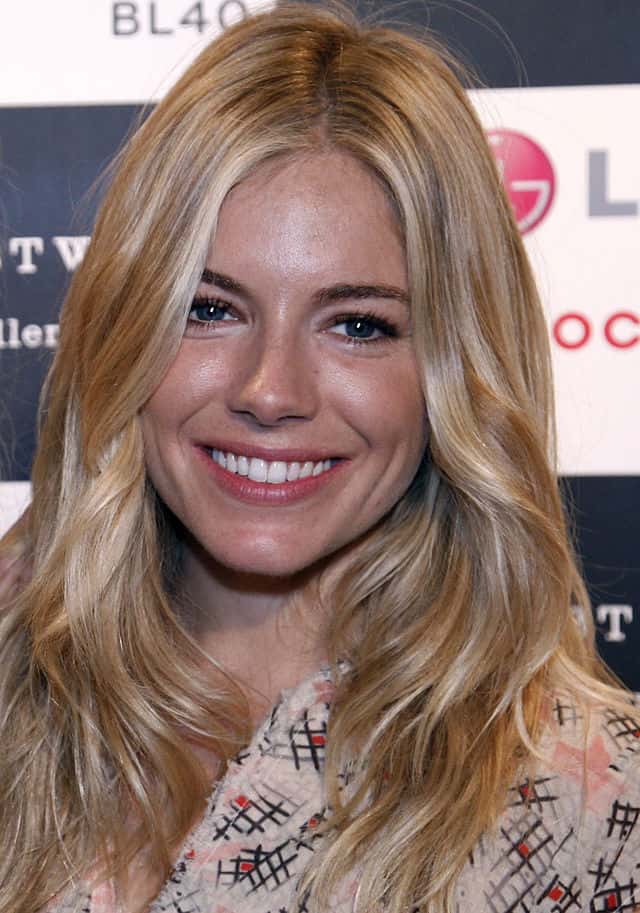 Sienna Miller (2017)
The list of Brad Pitt's relationships is yet to end. Despite having divorces and breakups one after another, Pitt is never alone. Right after his divorce from Angelina Jolie, he started dating Hollywood actress Sienna Miller in 2017. When the media discovered their relationship, the rumors gained momentum. According to Daily Star, they were seen enjoying a VIP party at the Glastonbury music festival.
The source confirmed that it looked like Brad and Sienna were enjoying themselves. I could not believe it when I saw them kissing. But like many of his short-term relationships, it also faded away in the same year.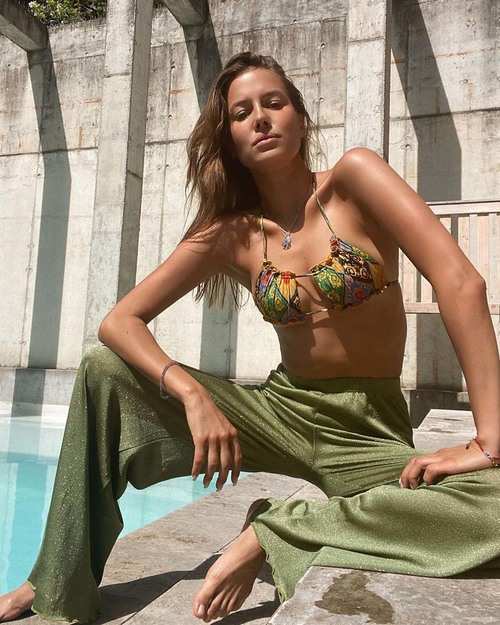 Nicole Poturalski (2020)
It is two years of loneliness for Pitt? It seems like he did not date anyone from 2018 to 2019. Maybe this is the only empty spot in Brad Pitt's dating history. However, after two years of a complete break, he found happiness with the German influencer and model Nicole Poturalski.
This time Brad meets the young Poturalski at a German restaurant which is owned by Poturalski's husband Roland Mary. It means Nicole had an extramarital affair with Pitt.
And the fun fact is, she is still married to his husband and living together. However, after a short romance, the relationship between Pitt and the lady ended in October last year which was never serious.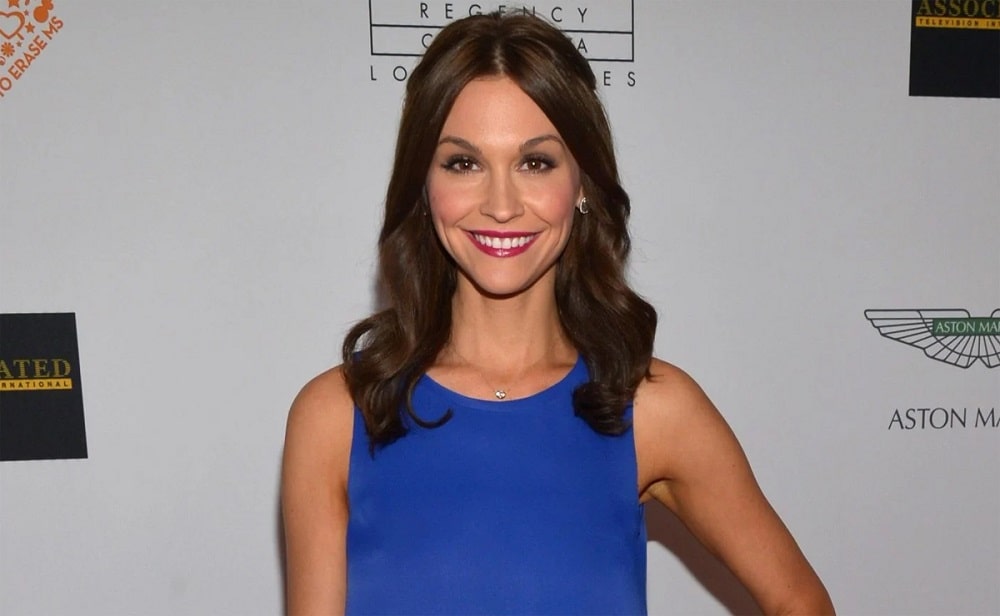 Lisa Stelly (2021)
Here comes another woman of Brad Pitt's dating history. Pitt was dating Lisa Stelly, the ex-wife of Jack Osbourne. Jack is the son of Ozzy and Sharon Osbourne.
Brad and Stelly were reportedly seen together at "The Bel Air Hotel" together in October. They lived in a very private area of the hotel. But currently, they are not seeing each other. However, their relationship is still not official. Many believe it is just a romance rumor.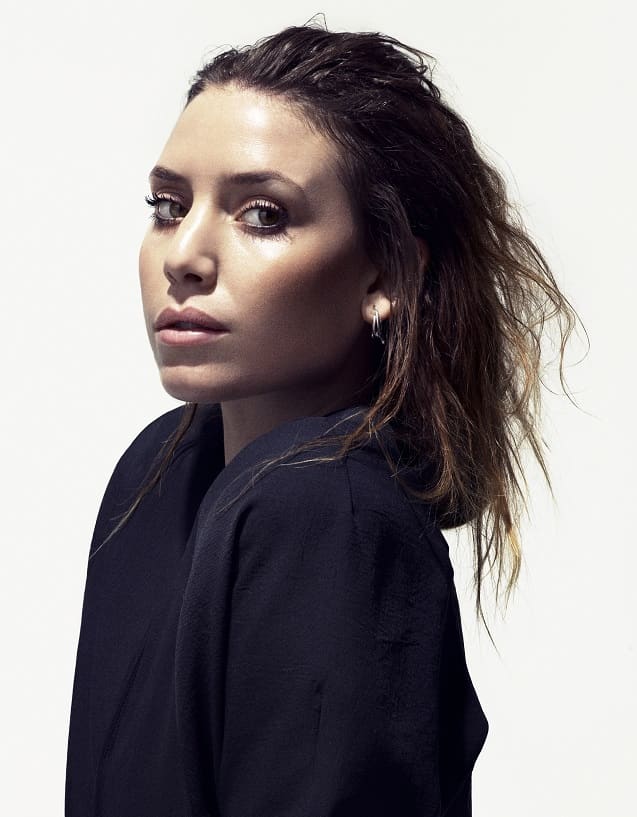 Lykke Li (2021 —)
Last but not least, rumor has it, Brad Pitt is currently dating Lykke Li, a Swedish singer living in America. Just after Lisa Stelly, Pitt started seeing Lykke in late 2021. And until now they have been seeing each other.
Several gossip magazines have reported that they hang out a lot at each other's houses and go out for dinner in Los Angeles. But they remain under the radar because they are living close by. It means they are neighbors.
Finally, we have reached the end of Brad Pitt's dating history. But we are sure, the list of Pitt's girlfriends is going to be lengthier since he is one of the most handsome Hollywood stars with an impressive career.