Emmanuel Macron has been re-elected in April 2022 as French president with 58.5 percent of the vote. He beat Marine Le Pen from the far-right National Assembly. At the same time as Macron walked away with the victory, as the first re-elected president in 20 years, his wife Brigitte Macron entered her second term as the first lady of France.
The couple Emmanuel and Brigitte Macron have been in media attention since they got married in 2007 because of their 24 years of age gap and the teacher-student relationship. And their relationship created uproars, despite the liberal attitude of France which is known for a liberal attitude to marriage – and the extramarital affair.. But why is that?
24 Years of Age Gap
The age gap is no more a taboo in the world. The world has been shifting from agism to liberal thoughts. In Hollywood, we see a lot of age gaps between couples, and people talk about them a lot. In most cases, we see couples with huge age differences where male the counterpart is older than the female. But when it comes to Emmanuel Macron, it is a little different from what we see in Hollywood.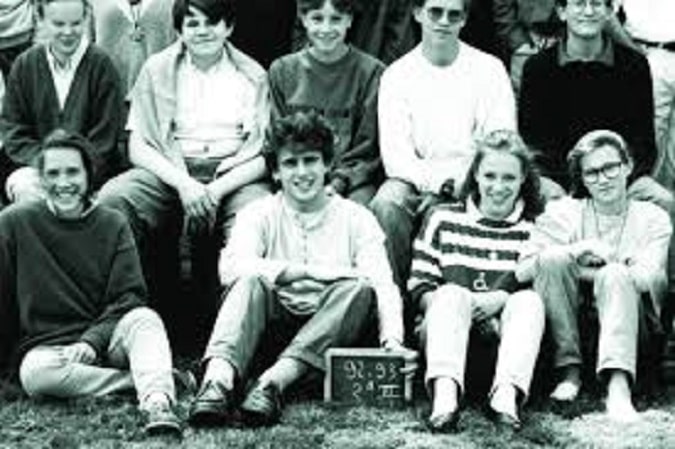 Macron Became the Teacher's Angel Child
The couple met when Emmanuel was only 15 years old, and Brigitte was his teacher in drama and literature in middle school while she was 24 years older than her student. Now Emmanuel Macron is 44 and Brigitte Macron is 69.
In the book "Emmanuel Macron: A Perfect Young Man", author Anne Fulda writes about how Brigitte, who at that time was already married and had children, was obviously fascinated by her teenage student. Still away, she must have pulled out Emmanuel's poems and read them aloud to the literature class.
It is often said that Emmanuel developed very warm feelings for his teacher, and the two started a relationship, which adds that the sexual minimum age in France is 15 years. Thus, nothing illegal should have taken place.
Also Read: A Crazy Timeline of Brad Pitt's Dating History
Macron Fell in Love with The Teacher
Emmanuel Macron is the son of two doctors, and as a 16-year-old he won a national language competition in French, and later in piano playing. He studied philosophy and politics, and when he graduated in political science from the prestigious ENA, he was at the top of his class.
On the other hand, Trogneux was Brigitte Marie-Claude's another name as a girl. She belonged to the family that ran the chocolate factory Trogneux in Amiens.
Brigitte was married to Andre Louis Auziere, when she was teaching Emmanuel Macron at La Providence Catholic School. Their daughter went to Emmanuel's class, while their son was two years older than his future stepfather Emmanuel.
The feelings must have arisen while rehearsing the play The Art of Comedy. And Brigitte Macron said in a documentary on France 3 about her former student Macron.
"We wrote to each other, and little by little I was charmed by his intelligence. He was not like others, she added, describing that Emmanuel Macron had mature relationships with the adults in his life and that he saw them as equals."
According to IBtimes, Le Parisien interviewed former classmates of Macron, who remembered that Emmanuel quickly became Brigitte's favorite student saying,
"In class, she used him all the time as an example. She was completely charmed by his literary talent. He wrote poems all the time, and she read them aloud."
In the documentary with the French 3, Brigitte makes no attempt to hide her admiration for Emmanuel. She said,
"Emmanuel's abilities are far above average. Some would argue that I say that because we are married, but this is the teacher speaking."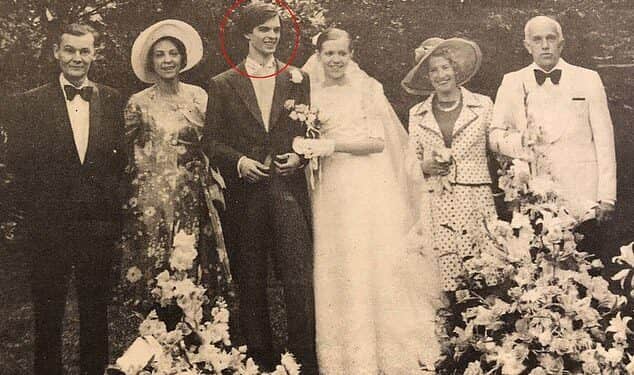 Macron's Parents Got Shocked
According to author Anne Fulda, author of the book "Emmanuel Macron: A Perfect Young Man", his parents were shocked when their 16-year-old son returned home and talked about his relationship with the 42-year-old teacher. They reacted by taking him out of the school in Amiens and sending him to Paris to complete his schooling there.
However, the France 3 documentary claimed that it was Brigitte who persuaded Emmanuel to leave the city and start school in Paris.
And before he left, young Macron is said to have promised the teacher, "I will return and marry you."
The two kept in touch and Brigitte remembers the coming time as follows,
"We talked for hours on the phone, she says in the documentary, and believes that Emmanuel won her "with the help of patience".
Macron and Brigitte Finally Got Married
Brigitte now divorced her husband, and when Emmanuel turned 18, she moved to Paris. The two now became a couple, and in 2007 they married. In the wedding speech, which is part of the documentary on France 3, Macron thanks the guests for accepting them as a couple over the years, and for having supported how the relationship has developed.
Macron has also written the following about his relationship with his old teacher,
"It was a love that was secretive, sometimes hidden, and misunderstood by many, before it finally forced itself forward."
The couple has no children, but Emmanuel Macron is the stepfather of Brigitte's three children.
Trump Age-shamed Brigitte
In her first term as First Lady, perhaps Brigitte Macron's most bizarre moment was with Donald and Melania Trump in 2017. When the four meet at the Hôtel national des Invalides, US President measured Brigitte Macron from head to toe. And he said, "You are in very good shape."
Then he turned to her husband and repeated: "She is in very good physical shape."
Then the American president took another look at Brigitte and nodded appreciatively: "Beautiful."
The statement caused a great deal of uproar. Many interpreted the statement as to age shaming, and that Trump insinuated that Brigitte looked good, despite her age. It is unclear what Brigitte answered. But she took Melania by the arm, and the two stayed one step behind.
Emmanuel and Brigitte Macron Enters Presidential Palace for Second Times
When Emmanuel and Brigitte Macron enters their second term in the presidential palace at Élysée Palace in Paris. They have already left their mark on the presidential residence and refurbished it to their own taste. They have been able to unfold and bring in art from France's state collections. Besides great designers such as Louis Vuitton and Chanel are fighting to lend clothes to Brigitte.
On the other hand, Both Emmanuel and Brigitte Macron get access to a free hairdresser and make-up artist. And the president has free access to one of the world's very best wine cellars. But President Macron previously said to media that they themselves cover expenses such as dog food and toothpaste.