Back in 2018, an op-ed was published in Washington Post accusing Johnny Depp of domestic violence. And it was submitted by Depp's ex-wife Amber Heard. But who knew that it would create such hue and cry in the whole world? It actually damaged Jack Sparrow's reputation significantly.
As a result, he lost his career's most important role in Pirates of the Caribbean. Besides, he also lost the role in the Fantastic Beasts movies. And the legal battle between the actors started.
Both Filed Lawsuits Against Each Other
Johnny Depp filed a $50 million defamation case against Amber Heard in 2019. Because he lost work opportunities for an estimated same amount. But Amber Heard did not stop there, she countersued Depp for $100 million accusing Depp of running her career.
Though the case has been running for four years, the court hearing started on April 12, 2022, in Fairfax Virginia. Since then, people around the world have been watching court hearings on TV. After so many testimonies and evidence, Kate Moss, Depp's ex-girlfriend, has been called as a witness in the trial.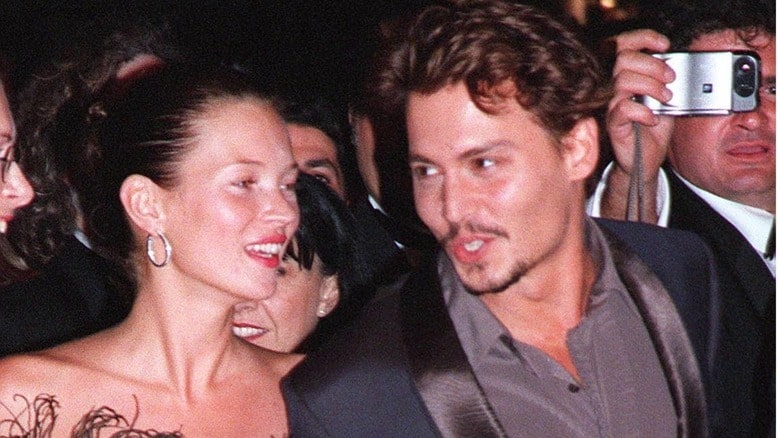 After Kate's testimony today feels like the case is approaching the end which has been holding since mid-April. Because Kate Moss went against what Heard accused Depp in the court.
On Monday this week, it became known that Kate Moss (48) will also come in and give her testimony. It became clear after Heard referred to her earlier this month when she told of an alleged quarrel between Depp and her sister, Whitney Henriquez.
Moss and Depp were together from 1994 to 1998. According to the accusation, Moss was also a victim of domestic violence. However, Depp's legal team looked very pleased when Heard mentioned the former supermodel's name.
Kate Moss Disapproved Heard's Accusation
Heard said that Depp kicked Moss from the stairs along with much other violent behavior. But in response to the court hearing, Kate Moss agreed to testify in the court and she disapproved of Heard's allegations.
She said, "Never pushed me"
In the testimony, the model also said that Depp did not use violence against her when they were a couple.
She also talks about a holiday trip to Jamaica that is said to have fueled rumors of violence.
Moss left the hotel room before her then-boyfriend, and slipped down a flight of stairs and injured her back, she can tell.
She also described that "I screamed because I did not know what had happened to me, and I was in pain. He came running to help me, carried me to the room, and gave me medical help."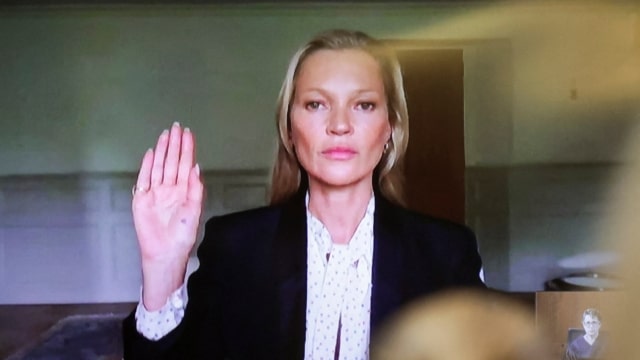 Then the lawyer asked her, "Did he push you down the stairs in any way?"
Kate Moss said, "No."
When asked again if Depp has ever pushed her down a flight of stairs, the model also answers no saying "He never pushed me, kicked me, or threw me down any stairs."
Where is the Case Going?
The legal battle is still not finished. But with Kate Moss testifying and favoring Depp, indicates that it is approaching the end. On the other hand, Elon Musk, the richest person in the world is also involved in this, but he has refused to give any testimony.
Lately, there was a rumor that Amber Heard is diagnosed with PTSD which a psychologist has denied. Yet, until now the case seems to be in favor of Johnny Depp. But yet to be confirmed what is going to happen.