When Kazuo Ishiguro was announced the Nobel Prize winner in 2017, readers across the globe cheered. Unlike a number of other winners in the award's centuries-old history, Ishiguro is an author who has always been read by a wide audience, and he has many devoted fans. The books have been printed in large editions since their debut in 1982.
Best known among Ishiguro's eight novels and one collection of short stories is The Remains of the Day, for which he received the Booker Prize in 1989. The film adaptation of the novel, starring Anthony Hopkins as butler Stevens, received no less than eight Oscar nominations. Never Let Me Go on the other hand is another masterpiece considered to be one of the best contemporary novels of this century. The book's film adaptation with the same title also got widely acclaimed.
But Ishiguro has more to offer. Below you will find five unforgettable books by Kazuo Ishiguro.
British Author Writing in English Born in Japan
Kazuo Ishiguro (1954) was born in Nagasaki, Japan. But his family moved to England when Ishiguro was five years old. His father was an oceanographer and the British Government hired him for a research project. Ishiguro became a British citizen in 1982, the same year his first novel was published. And until today he lives in London.
In his early life, he has always tried his hands at music. Even he sang solos in his church. During his school years, he also wrote songs aspiring to be a songwriter. Ishiguro attended school at Stoughton Primary School. And later he joined Woking County Grammar School where he finished his school in 1973. After one year of study gap, he joined the University of Kent for a Bachelor of Arts in English and Philosophy. In 1980 he gained a Master of Arts in Creative writing. But the most interesting fact is, that his thesis became his first novel published in 1982.
Until now he has published 8 novels and a collection of short stories. And most of his novels are critically acclaimed. Though he won the Man Booker Prize for The Remains of the Day, the writer has also been nominated for Man Booker Prize four times.
5 Best Novels by Kazuo Ishiguro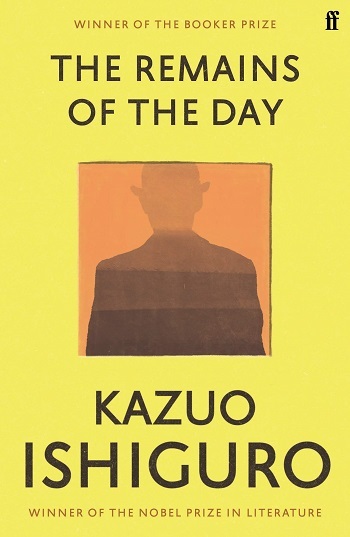 1. The Remains of the Day (1989)
There is no doubt that The Remains of the Day is one of the 5 best novels by Kazuo Ishiguro. Though the writer has been nominated for 3 other books, this is the one that won him the award.
Butler Stevens has almost inherited Lord Darlington's estate. His father was a butler before him and served the Lord in the same self-effacing and loyal way. Now an American has taken over the estate. He offers Stevens a few day's vacations. Speechless, the butler accepts the offer and heads out in the direction of Miss Kenton, the old housekeeper who left them so abruptly.
As he drives, Stevens thinks back to his butler life. It has never occurred to him to question the principles of existence. His calling has been to polish and polish, and to manage the sound and questionless diligence of others.
Out of the book's low-key, condensed course of action, a picture of England emerges as an empire maintained by class divisions. The exercise of power and good manners now steers towards decay and disintegration. As Stevens approaches the reunion with Miss Kenton, troubling thoughts arise. He questions loyalty, dignity, fidelity, and duty. Is there anything else in the concepts than what he has always imagined? And maybe he should not have rejected Miss Kenton's cautious approach a long time ago? It is great to read The Remains of the Day for it is perfectly executed and touchy.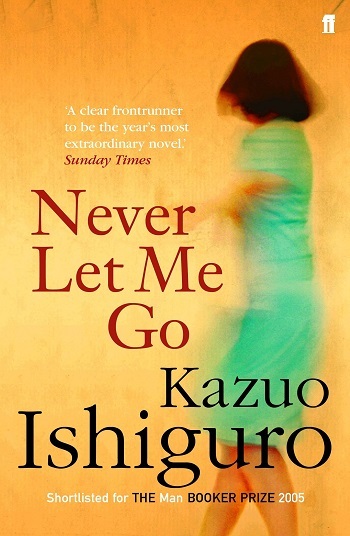 2. Never Let Me Go (2005)
Kathy, Ruth, and Tommy were students at Hailsham, an idyllic boarding school in the English countryside. The students there received the best care, they were taught that they were special and unique and that they had a decision. But what really became of them?
Kathy, now 31, lets her mind wander back to the years at Hailsham. Disturbing knowledge about the life of the students there was slowly revealed. Gradually, the truth about growing up dawns on Kathy, Ruth, and Tommy, and it becomes clear to them what the future holds.
Never Let Me Go is a story of the dehumanization of humanity and the racial metaphor. It is also a novel about innocence, knowledge, and loss. Time Magazine called it "The Decade of the Decade".
In 2019, the novel came in fourth place on The Guardian's list of the 100 best books of the 2000s. And we can also confidently tell that this is one of the best contemporary of this century and one of the best novels by Kazuo Ishiguro.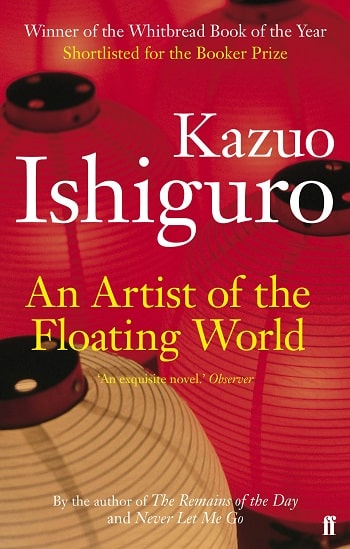 3. An Artist of the Floating World (1986)
An Artist of the Floating World is the second novel among the writer's all works. Moreover, it was his first book to be nominated for the Man Booker Prize in 1986. And it is considered to be one of the best novels by Kazuo Ishiguro to date.
The story is set in 1948, during the Post-World War II, Japan is rebuilding its cities after the devastating defeat. In the present days, once celebrated ukiyo-e artist Masuji Ono passes his time in his garden, repairing his house and spending time with his old associates at the bar. He has two grown-up daughters and a grandson. With the war over, he is supposed to live a tranquil life but his old memories begin to sneak into his mind whispering his guilt.
An Artist of the Floating World is a story where Ishiguro experiments with an aging painter who turned into a propaganda poster maker during the war. As time goes by, he starts to feel guilty about his work since all his dearest people look at him in embarrassment. The writer also experiments with truth from various perspectives. As a reader, you will see Ono with sympathy and at the same time will be repulsed by his story.
The book came in book shops in 1986 and won a lot of people's hearts. It received the Whitebread Book of Year Award presently Costa Book Awards. Being a historical novel, it has entered into the reputation of a masterpiece in global literature.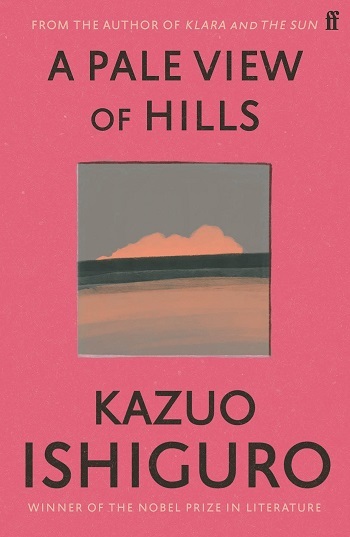 4. A Pale View of Hills (1982)
Ishiguro was born in Nagasaki, Japan in 1954, but moved to Surrey south of London with his parents and a sister in 1960. His father was an oceanographer and was hired by the British government for a research project. The debut novel A Pale View of Hills (1982) is one of two Ishiguro books that are undoubtedly marked by childhood memories from Japan. And this is one of the 5 best novels by Kazuo Ishiguro.
The story begins in 1950. Five years after the US dropped Fat Man, an atomic bomb, Nagasaki is still in shock. Etsuko is married and expecting her first child. She spends a lot of time with her friend Sachiko and her little daughter Mariko – a self-willed, dreamy, and imaginative child. Sachiko plans to leave Japan and travel to the United States with an American soldier. The child shows his resistance in his own, strange way.
Several years later, readers meet Etsuko again in England – she too has been tempted to leave Japan and take her child to a foreign country. She is remarried and has another daughter. But the first daughter is dead – on her own. Etsuko's loneliness in a new country reflects the bottomless gulf between the old and the new Japan, where ties and experiences were broken with a rare brutality.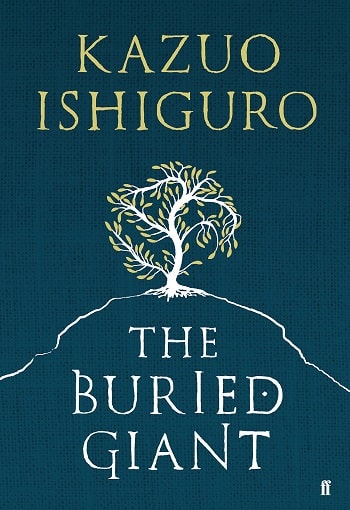 5. The Buried Giant (2015)
With this book, Ishiguro's writing took a bold new direction. This even adds another label to the writers writing style. No doubt Ishiguro is one of the most versatile writers in the world and The Buried Giant is the proof.
The main characters Axl and Beatrice live in a time when people seem unable to remember even the most important things. They abruptly decide to visit a son they had forgotten existed, and set off on foot. On the trek, they meet a warrior, a knight, and a child who all join them.
The party meets a boatman who has the task of taking people over to the island of the dead, and only if a couple can convince him that they really love each other, he will take them over together. Axl and Beatrice are plagued by the fear that they will not pass the test and thus be separated forever. Is it perhaps because they do not remember that they are so sure that their love is so strong that it can overcome even death?
In The Buried Giant, Ishiguro plays with references to British mythology, legends, and tales. But deep down in the novel – buried in dragons and knights and everything that belongs to the genre – there is a beautiful and touching portrait of a marriage. Ishiguro depicts how everything in our lives, even our most cherished memories, can be vulnerable. We are always prone to lose the most precious thing we own.
The Guardian referred to the book as " Game of Thrones with a conscience" and thought it was "addictively readable". Thus, making it one of his best novels.