Star Kids of Bollywood always remain in the limelight unlike many other film industries in the world. On the other hand, we don't see much hype about star kids in Hollywood. Similarly, it is not even seen in the South Indian film industries that much. So why there is a lot of hypes about Bollywood Star Kids?
Well, maybe it is because of their appearance in Bollywood movies and predestined careers despite talents. Though there has been a lot of media bashing lately about the ongoing nepotism in the B-town, it is what is selling today. So, we are going to talk about 10 of the famous Bollywood Star Kids who may debut soon.
10 Bollywood Star Kids May Debut This Year
The kids we are going to talk about are already famous. And they have millions of social media followers. So, they are already stars. So, let's see who are those star kids debuting this year in Bollywood.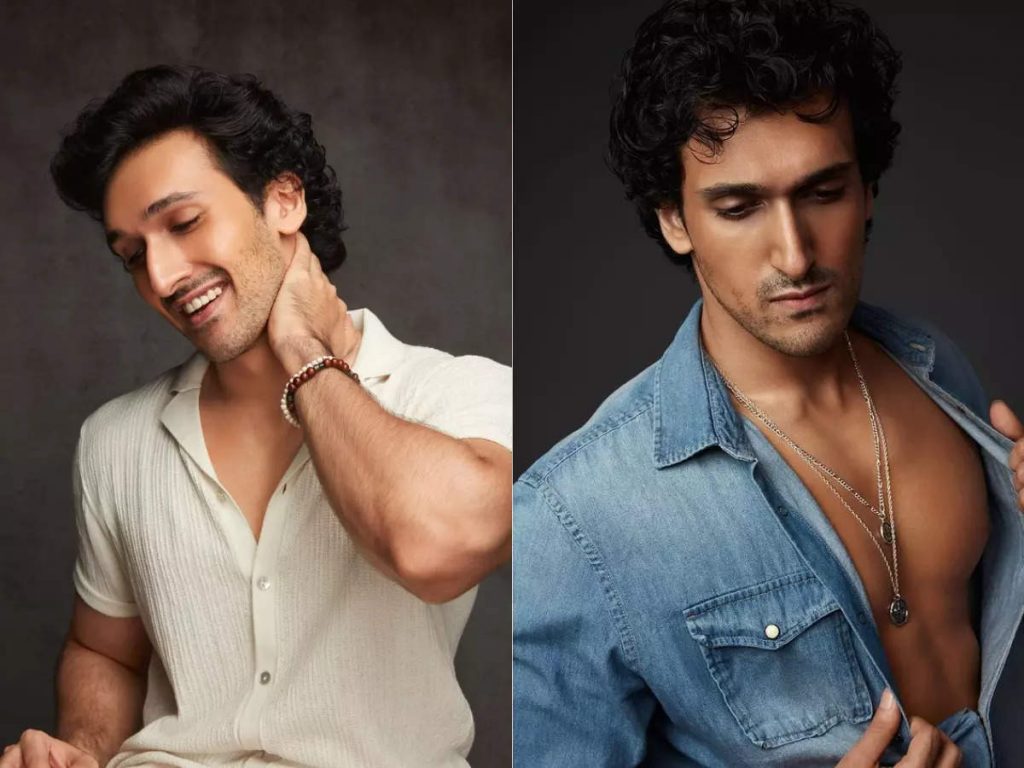 10. Yashvardhan Ahuja
Yashvardhan Ahuja is one of the Bollywood star kids waiting to debut on the silver screen. He is none other than Bollywood star Govinda & Sunita Ahuja's son and younger brother of actress Tanu Ahuja.
Yashvardhan was born in 1997 and now he is 25 years old. He attended Met Film School, London. Moreover, he worked as an assistant director for Sajid Nadiadwala for films like Dishoom, Kick 2 and Thadap.
According to Sunita, Yash is preparing himself for his debut and he may make his mark in 2022. Sunita has also revealed that the debut plan is delayed due to the COVID-19. Currently, he is practising his acting and dancing skills and working on building his body.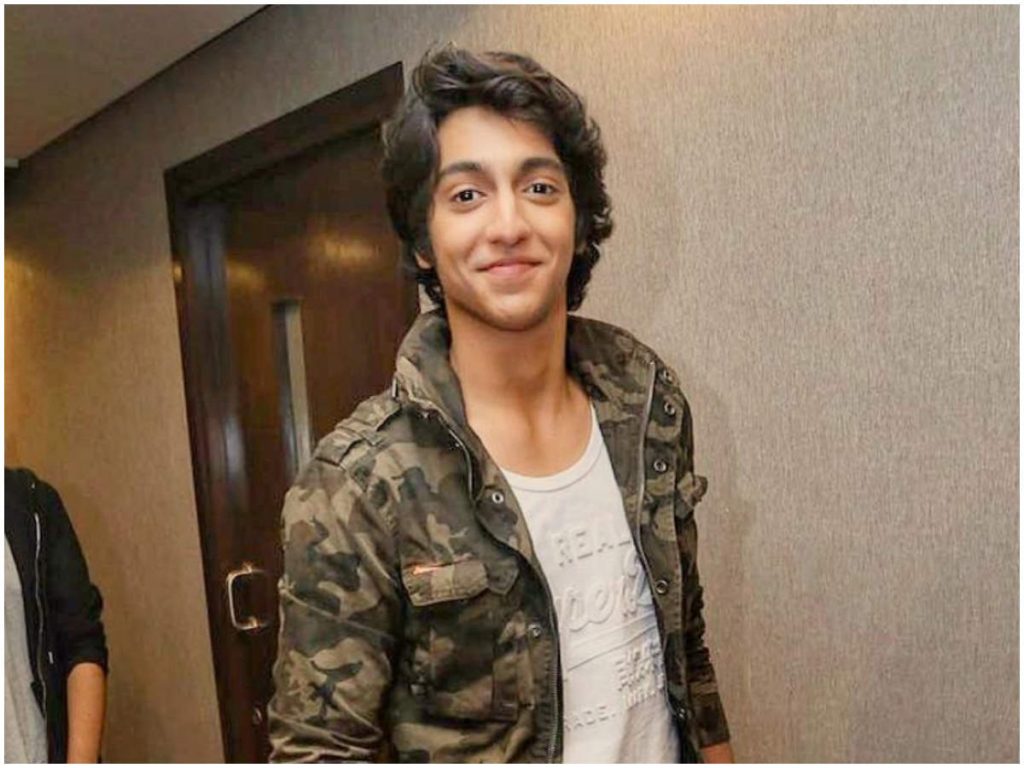 9. Ahaan Pandey
Ahaan Pandey is another Bollywood kid preparing for his debut in the B-Town. He is the cousin of Student of the Year 2 actress, Ananya Pandey. Ahaan is the son of businessman Chikki Pandey, brother of Bollywood star Chunky Pandey.
This dashing Bollywood kid has studied at The Oberoi School Mumbai and currently doing his graduation at Mumbai University. Ahaan is already a social media star because of his Dubsmash videos. And he always aspired to pursue his career in acting.
Regarding his debut, there is a rumour that he has already signed a film with Yash Raj products. So, if everything goes well, you may expect to see him in a movie this year.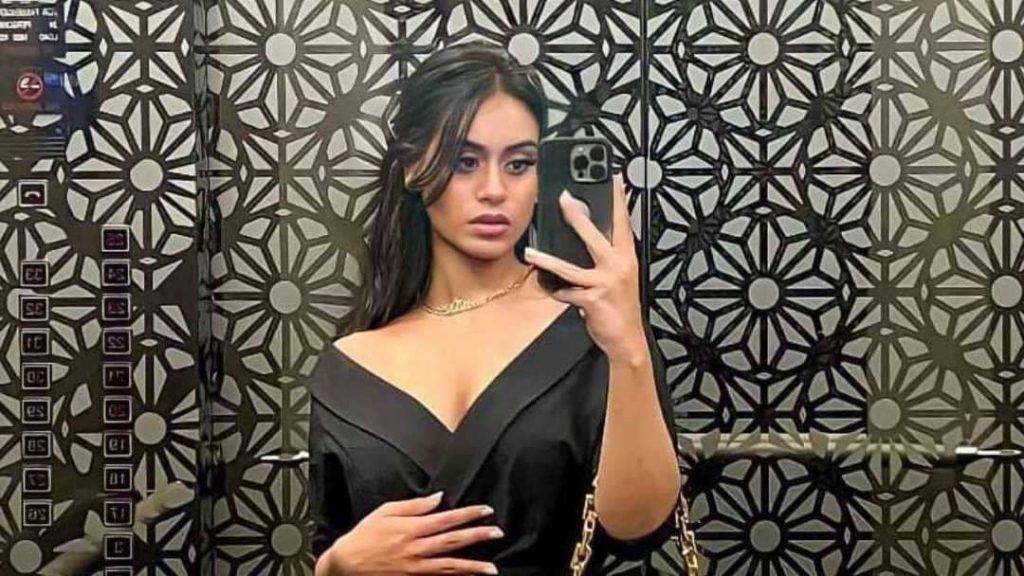 8. Nysa Devgan
Among Bollywood Star Kids, Nysa Devgan has one of the strongest parents. And she seems to follow in their footsteps this year. Nysa is the daughter of Bollywood power couple, Ajay Devgan-Kajol. With Ajay and Kajol's family background, we can guess Nysa would not step into some other career.
Unlike other star kids, Nysa does not appear in the glamour world that much because she is very focused on her graduation. Currently, she is studying at the United World College of South East Asia, Singapore.
She has a lot of followers on social media and a rumour has it, she is going to debut in Bollywood soon.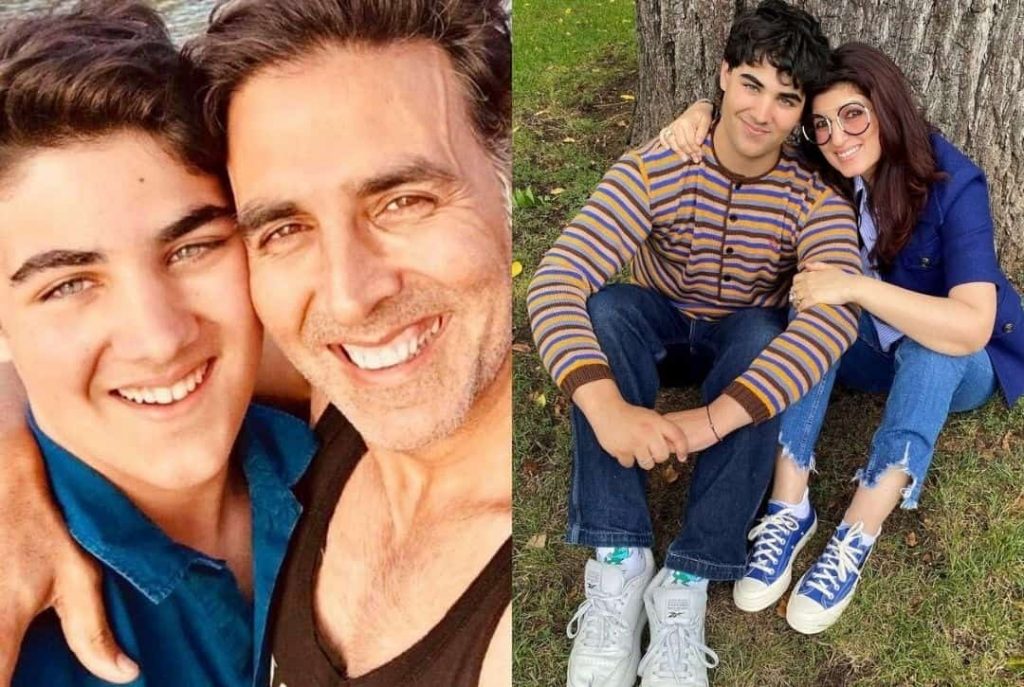 7. Aarav Bhatia
Bollywood's current highest-earning actor Akshay Kumar's son Aarav Bhatia is also on the queue for his debut. Aarav is the son of actor Akshay and actress Twinkle Khanna. Akshay is on the top of his career and has earned a name in the industry. And now it is time for his son to continue his legacy.
Though it is not yet confirmed if he is going to debut this year, he is passionate about film. On the other hand, Akshay has commented on this matter saying, his son has full freedom to choose his career. So, let's see if he makes his debut this year.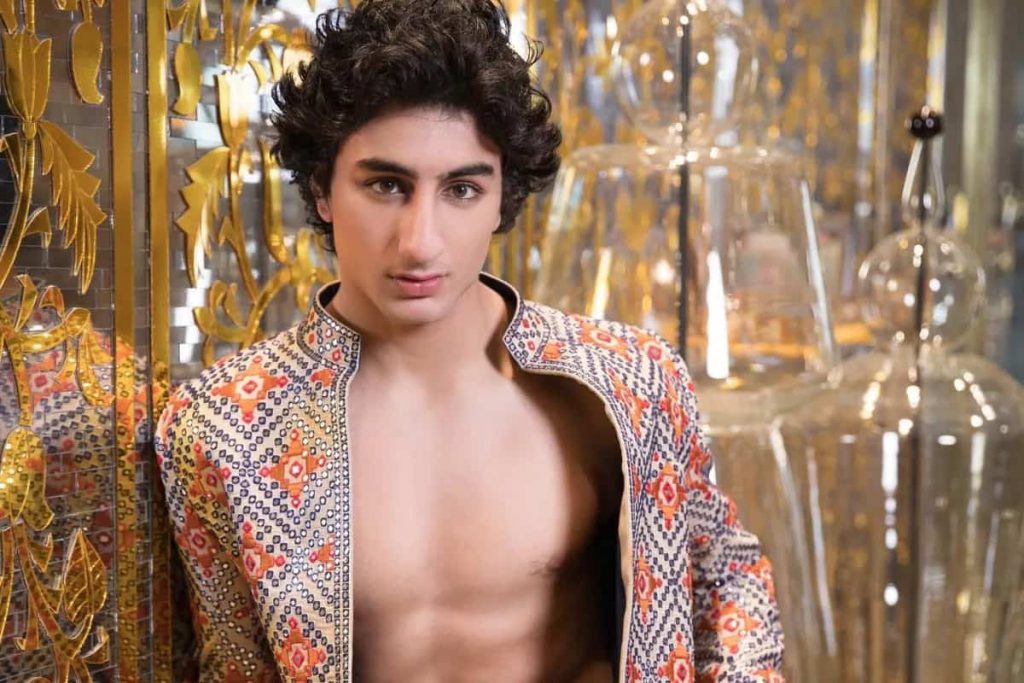 6. Ibrahim Ali Khan
Ibrahim Ali Khan is a Bollywood star kid with very strong family background and he is the next to debut from the Pataudi family. This dashing kid does not need any introduction, because he is the son of a Bollywood star and Pataudi nawab Saif Ali Khan. Moreover, he is the younger brother of Sara Ali Khan.
Currently, he is all set to work on Karan Johar's movie as an assistant director. Moreover, the movie will star Ranveer Singh and Alia Bhatt. On the other hand, there is a rumour that Ibrahim will also debut as an actor this year. And it is quite normal to expect him to start his acting career.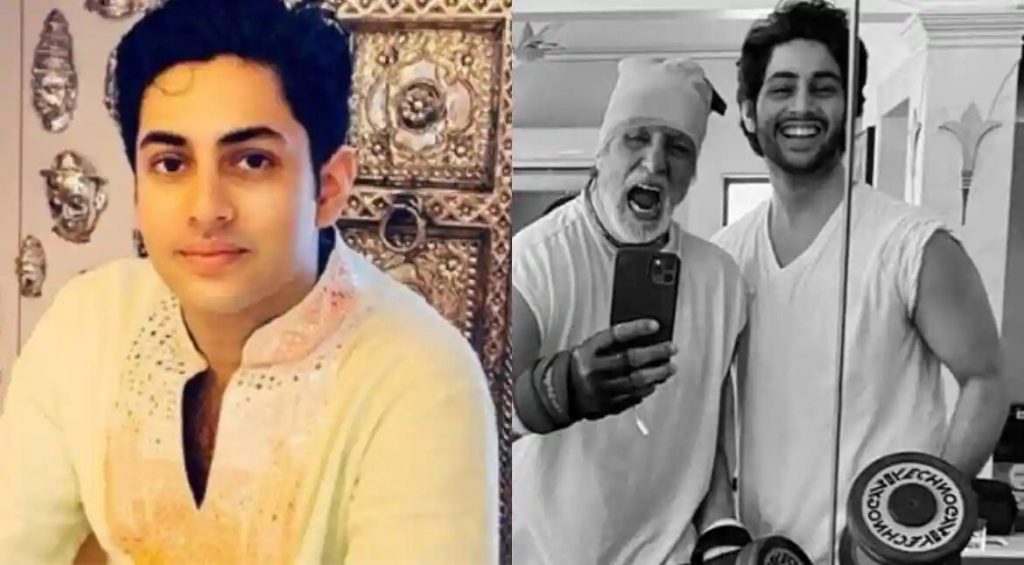 5. Agastya Nanda
Agastya Nanda, the name is not that familiar because his surname does not belong to Bollywood. But you would be thrilled to know that Agastya is the grandson of Badsha of Bollywood, Amitabh Bachchan and Joya Bachchan. Moreover, he is the son of Shweta Bachchan-Nikhil Nanda. We can surely call him a Bollywood star kid even though his parents are not well connected to Bollywood. After all, he is connected to the Bachchan family.
On the other hand, Agastya is handsome and aged enough to make his Bollywood debut. Though it is not confirmed yet if he will follow his grandfather and uncle's footstep, we can guess his appearance in Bollywood films soon.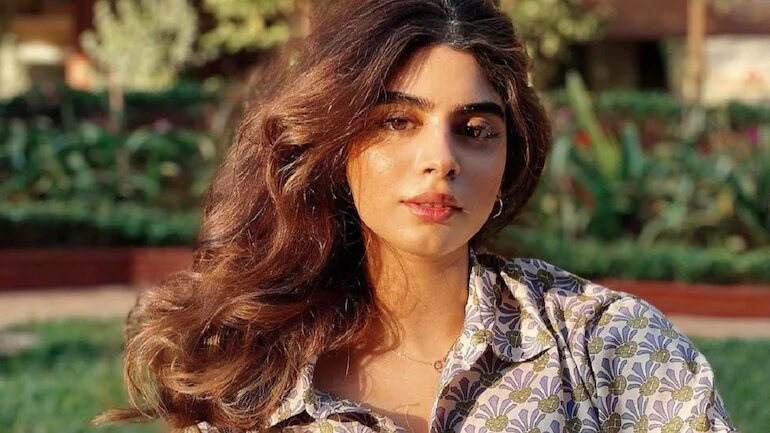 4. Khushi Kapoor
Khushi Kapoor is among the most popular Bollywood star kinds mostly likely to debut in Hindi films this year. She is non-other than Bollywood film producer Boney Kapoor and beautiful late-Shridevi. Besides, she is the youngest sister of stars Arjun Kapoor and Janhvi Kapoor.
Khushi studied at Dhirubhai Ambani International School. And later attended New York Film Academy. Additionally, she has already made her debut on TV with BFFs With Vogue.
Most interestingly, she is the second person on this list who has already signed a movie. And the movie is coming with the title The Garhwal Rifles by Himanshu Binekar. Moreover, it is in post-production and hoping to release this year.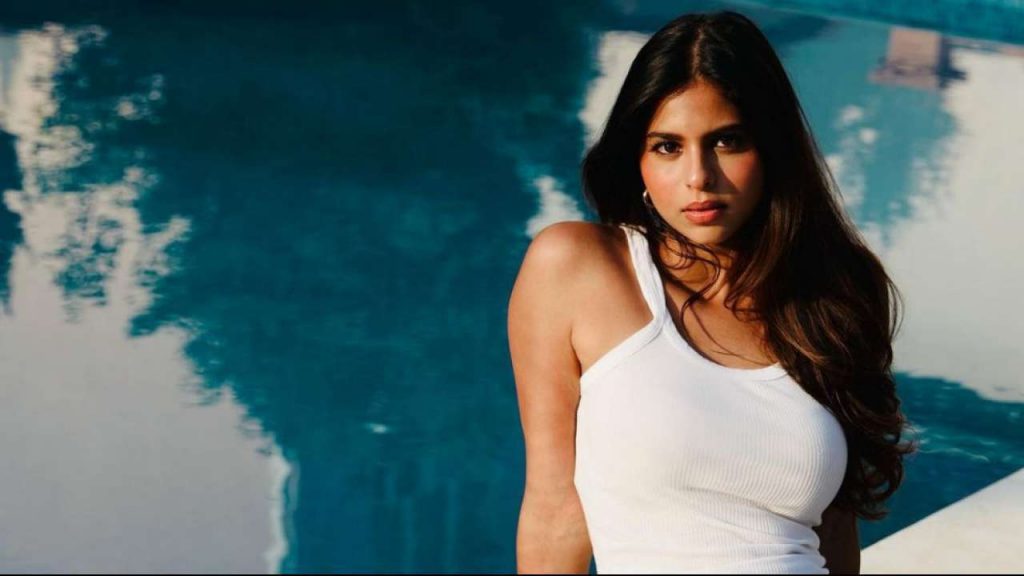 3. Suhana Khan
Suhana Khan is one of the most anticipated Bollywood star kids most likely to debut this year. She does not need any introduction because she is the daughter of Shahrukh Khan and Gauri Khan. The daughter of Bollywood king and richest film star in the world, Suhana is just 21 years old. And Bollywood fans are waiting to see her debut soon.
Suhana has attended, Dhirubhai Ambani International School like Khushi Kapoor. She has also studied at Ardingly College in England. And currently, she is studying at Tisch School of the Arts at New York University.
According to her educational background, we can guess she is going to start her Bollywood career. Besides, she is already a beautiful girl with a huge fan base on social media. Furthermore, everyone expects she should follow in her father's footsteps.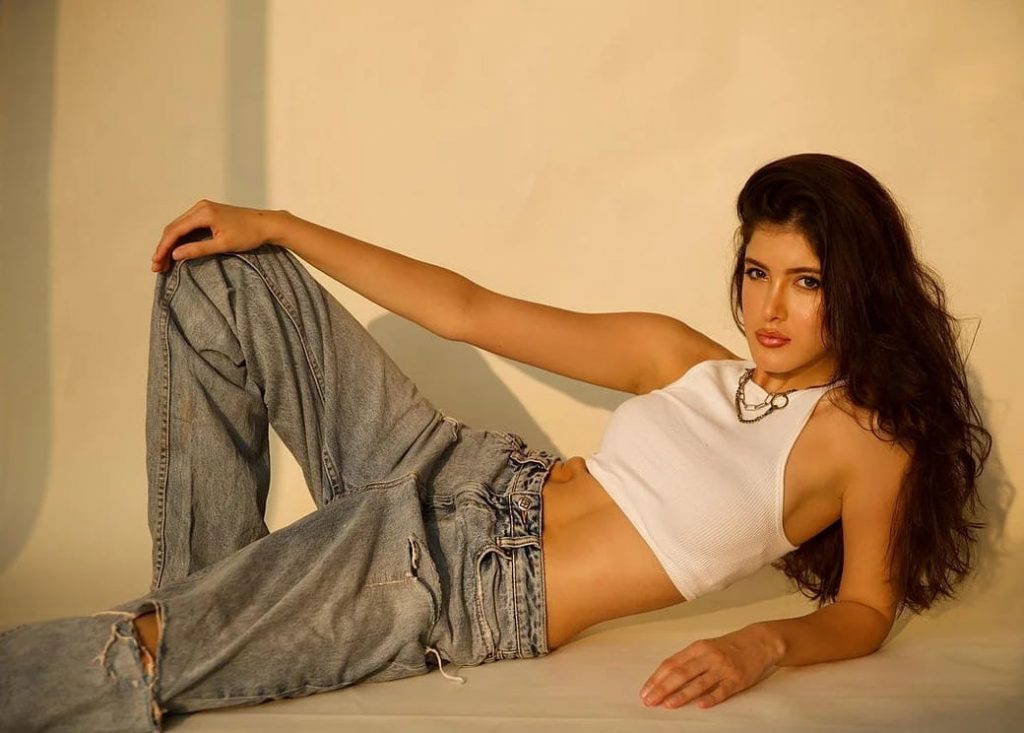 2. Shanaya Kapoor
Sanaya Kapoor belongs to one of the most powerful Bollywood families and she is going to debut this year with Dharma Production. Sanaya is the daughter of Bollywood star Sanjay Kapoor, niece of Anil and Bony Kapoor. Besides, most of her cousins are already in Bollywood.
The beautiful Bollywood star kid Shanaya has completed her schooling at Ecole Mondiale World School and currently pursuing higher education. On the other hand, she is preparing herself with everything that needs to start her career. Moreover, she has already in Bollywood as an assistant director for the movie Gunjan Saxena.
Like her cousin Khushi Kapoor, she has already signed an agreement. And she is going to debut with Karan Johar's Dharma Cornerstone Agency. Karan twitted himself saying "Another beautiful addition to our growing @dcatalent family! Welcome to the #DCASquad, @shanayakapoor02." So, if everything is ok, we may see her in a Hindi film this year.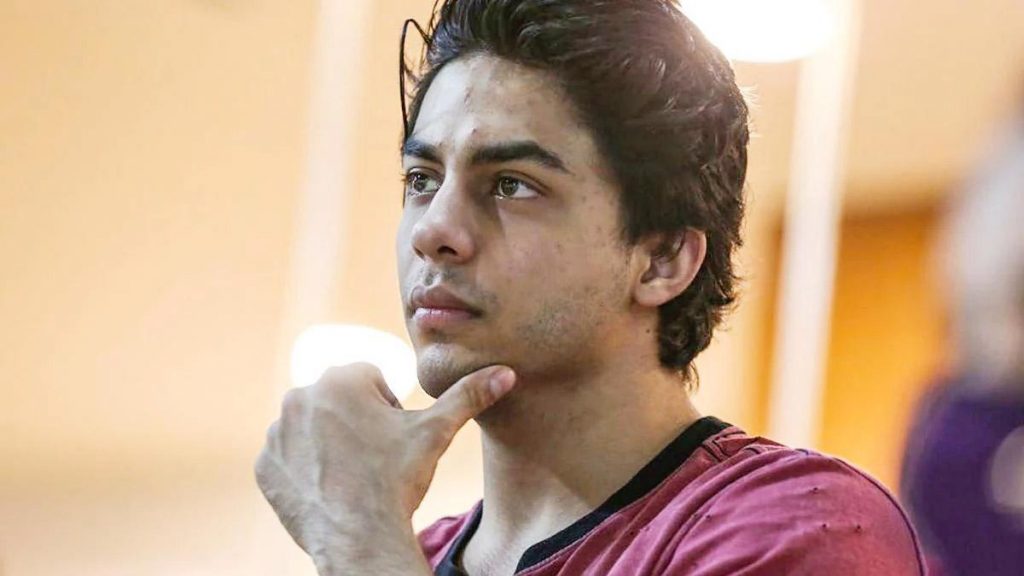 1. Aryan Khan
Last but not least, among all the Bollywood star kids, Aryan Khan is the most popular and dashing. He is the son of Romance king, Shahrukh Khan and designer Gauri Khan. Aryan is also considered to be the richest star kid in Bollywood. On top of everything, he is the most anticipated star kid to debut in Bollywood. With a massive fan following on social media, he is already a star.
Aryan completed his schooling at Dhirubhai Ambani International School like many other star kids. Later, he attended Sevenoaks School in England. He has also graduated from the University of Southern California with a Bachelor of Fine Arts, Cinematic Arts, Film and Television Production in 2020.
You would be surprised that Aaryan has already appeared in a movie as a child character. Yes, he played the childhood character of Rahul in "Kabhi Khushi Kabhie Gham". It went well since he is the carbon copy of his father. Keeping everything aside, Aryan is going to debut as a leading character soon. And there is a rumour that he is going to debut with a Yash Raj Production film. So, we can expect this Bollywood star kid most likely to debut soon, presumably this year.