At first glance, this is a simple superhero story that follows the conventions and rules of high school comedy. At the same time, the first two episodes of the new series are experienced as a breath of fresh air in MCU.
With her bubbly personality and immediate charm, the protagonist Iman Vellani shoots straight up into the starry sky.
She excites the role of the dreamy and distracted teenage girl Kamala Khan, who finds unknown forces in old heritage.
From Cosplay to Reality
Kamala is a 16-year-old American-Pakistani from Jersey City good at drawing, loves superheroes stories, and often forgets in daydreams about Captain Marvel and what it would be like to be a superhero.
When she and her best friend Bruno (Matt Lintz) take part in a cosplay competition at the world's first AvengerCon, she must find something that can add a personal touch to her homely Captain Marvel costume.
But cosplay turns her into a Supergirl when she fastens an old Pakistani grandmother's bracelet retrieved from the attic. The bracelet around her wrist releases strong forces within herself.
Now she has to learn to rein in her new talent, but that's easier said than done.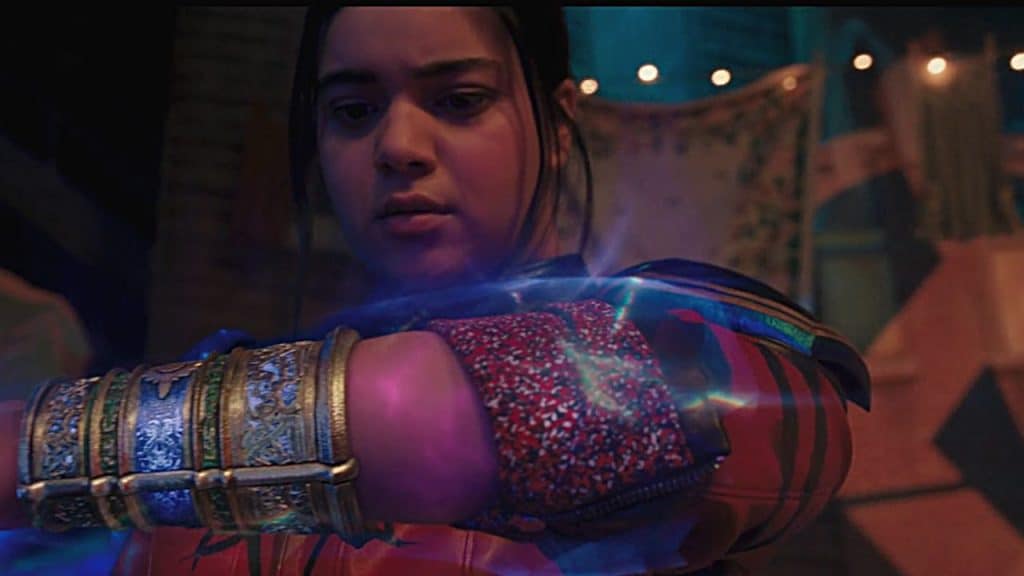 Creative And Playful
Kamala's head is an imaginative place to be, and Ms. Marvel lets a daydreamer's gossip come to life on the TV screen in the series.
Elements such as that Kamala's Captain Marvel cartoon character flies across the sky when she looks out the window, that the graffiti on the walls of Jersey City comes alive when she rides past, or that she herself becomes a cartoon character when her imagination takes over, help to give the series a playful and creative style that reflects Kamala's personality.
Effects like this can quickly become a cheap gimmick, but in Ms. Marvel feels like a natural extension of Kamala's inner life, which is entertaining and fresh to watch.
The design of the superpowers in the series does not look as good. Kamala can manipulate the air around it, and this is done with computer-generated effects that are reminiscent of something from series such as "The Magicians at Waverly Place" (2007) on the Disney Channel.
It was definitely a fun series back then, but I expect more from Disney in 2022.
The Group of Friends You Want to Be a Part Of
Still, I feel that it is not so terribly dangerous for me what the superpowers look like in Ms. Marvel. And I also do not think it is so dangerous that the series takes good care of well-known clichés you have seen in high school movies and series before.
The pretty and popular but superficial girl at school, the social worker who tries a little too hard to be cool, the tough, smart friend, the strict parents, and of course the best friend who is obviously secretly in love – Ms. Marvel has them all.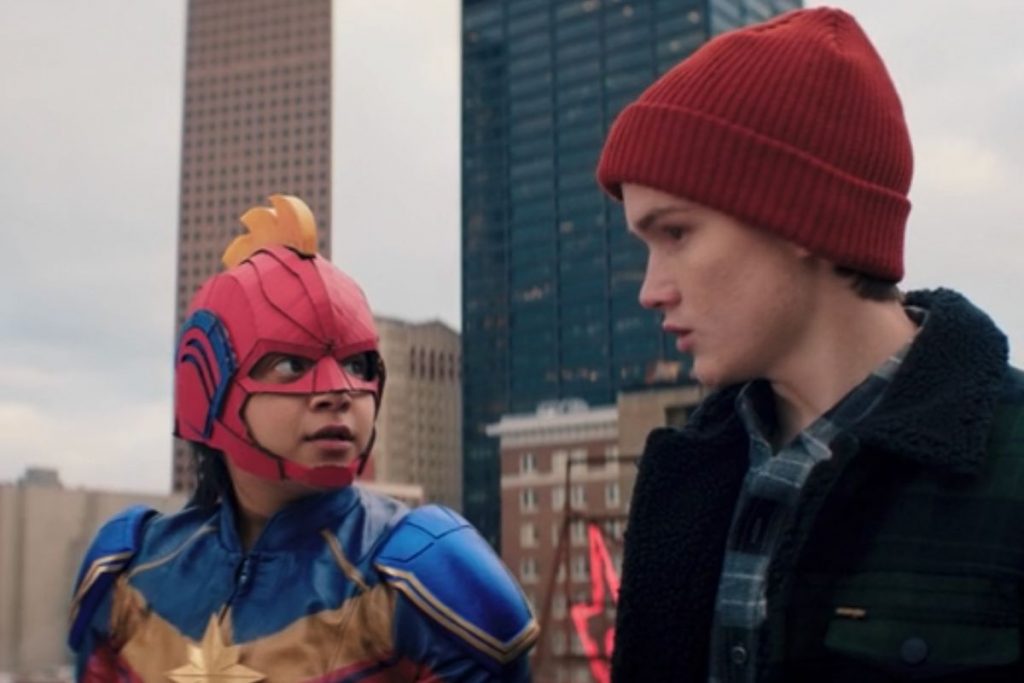 But the series embraces them with the warmth of heart that makes the characters become people I care about, and a gang I would like to hang out with. It is well done to establish it only during the first two episodes.
I enjoy the everyday moments, like at a family dinner with Kamala's good-natured father Yusuf (Mohan Kapur) and strict mother Muneeba (Zenobia Shroff), or when Kamala and her best friend Nakia (Yasmeen Fletcher) are once again late for prayer and running through the stairs of the mosque. Here, series creator Bisha K. Ali is good at bringing out the uniqueness of Kamala's cultural background in a genuine and natural way.
I am also entertained by Kamala's joy over newfound powers in the series' more superb part of the story. It's really fun to see shooting star Iman Vellani in the role of Ms. Marvel.
This is a character who could easily have become the favorite for Marte, 14 years old. And even though two episodes are too small to judge the quality of an entire series, the adult version is still looking forward to following Ms. Marvel.