From wild nightlife to peaceful honeymoon islands, from cultural heritage to modern travel experience, everything is there in Thailand. Being one of the most visited travel destinations in the world, Thailand offers a wide range of travel experiences including for honeymooners. So, if you are looking for the most romantic Islands in Thailand, we have a few suggestions.
Thailand is the tourist gateway of Asia and more than 40 million people visited this country for pleasure just before the Pandemic hits. According to statistics, most visitors come to Bangkok for its wild nightlife. But many are unaware that Thailand also has some of the most romantic Islands for a peaceful honeymoon.
Islands with scenic beauty, lush blue water bodies, clean sandy beaches, and luxurious resorts are all waiting to give you a wonderful romantic experience. In addition, you can also enjoy all the luxury at a very affordable cost that none other places can provide. So, let's check out some of the most romantic islands in Thailand.
Koh Lanta – A Modern and Easily Accessible Island
Koh Lanta is one of Thailand's most beautiful island destinations in Thailand. And this island is also one of the most romantic islands in Thailand that attract a lot of people from around the world. Moreover, it is a popular choice among honeymooners for a peaceful stay.
It is a modern island easily accessible from Thailand. Located off the coast of Andaman, Koh Lanta is especially known for its beautiful white sandy beaches and luxurious resorts. In addition, you have a great opportunity for a wonderful diving experience. Moreover, it is a good choice for a romantic, yet active holiday. Easily accessibility gives it more exposure and you can access this island by boat from both Krabi and Phuket.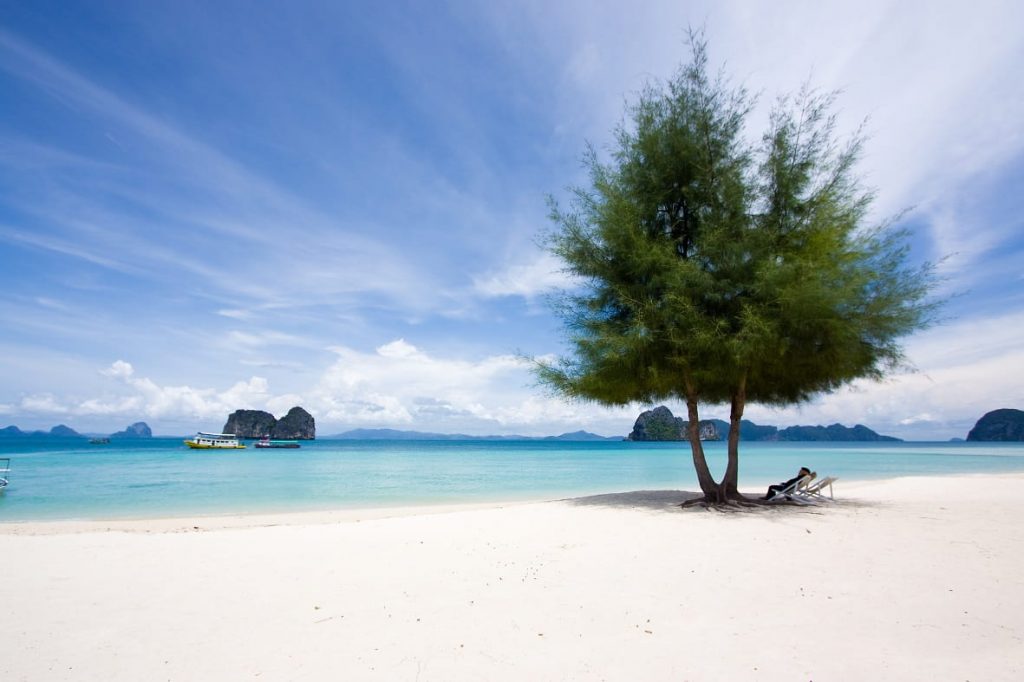 Koh Ngai (Koh Hai) – Paradise Island
Koh Ngai is known as a paradise island with long white beaches and a spectacular coral reef. And it is a perfect destination for romantic beach holidays or honeymoons. The island is quiet and suitable for romantic holidays, but if you want to be more active, the island is perfect for snorkeling.
Though it is a small island, many vacationers choose to stay here for several months. Besides luxurious resorts, you also have affordable alternatives that also provide a good living experience. When it comes to accessibility, Koh Ngai is easily accessible from Krabi and many of the neighboring islands.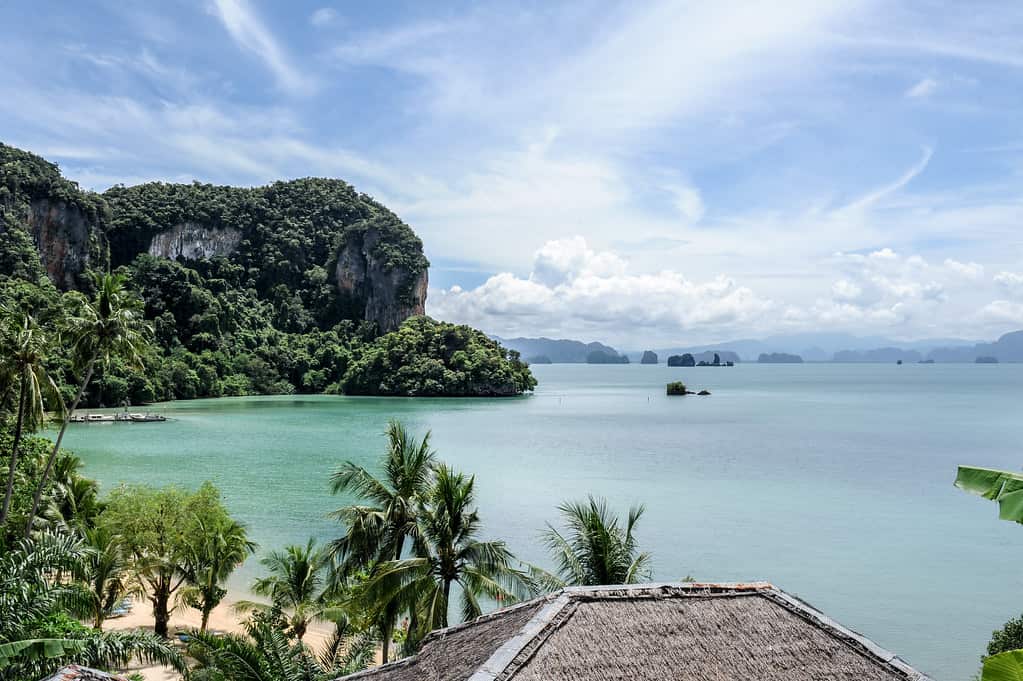 Koh Yao Noi – A Least Know Yet Very Romantic Island
The beautiful island of Koh Yao Noi is one of the best romantic islands in Thailand. Though it has just a few restaurants, bars, and shops, offers you remarkable options of accommodation and activities.
It is located in beautiful Phang Nga Bay, and you can reach the island with a short boat ride from Phuket. Although Koh Yao Noi is a rather unknown gem, it offers remarkably romantic and luxurious accommodation. Here you can participate in a Thai cooking course, which will give you an unforgettable romantic experience.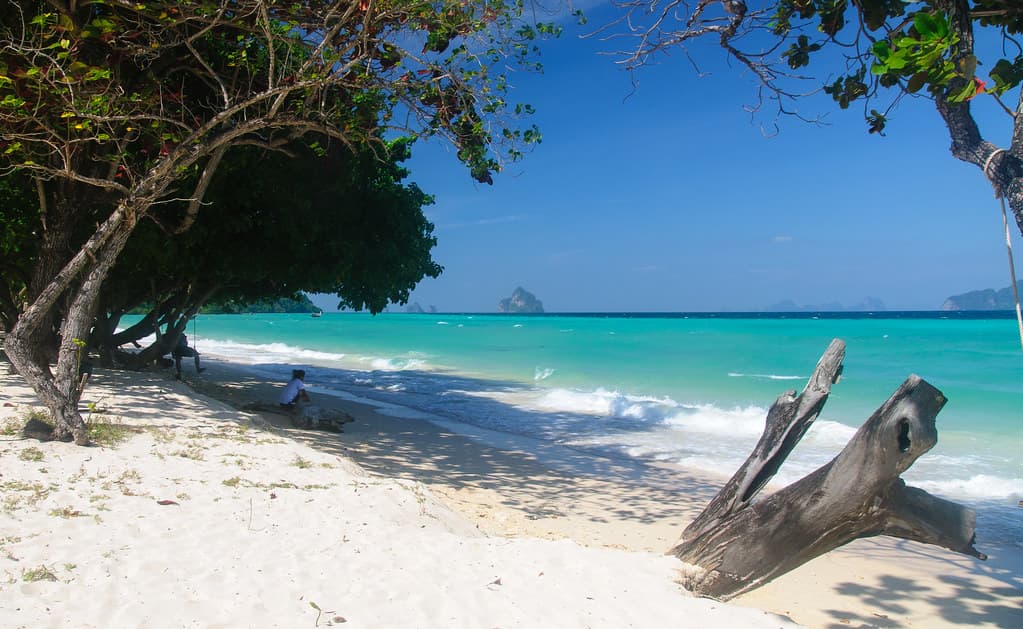 Koh Kradan – A Perfect Island for Getting Married
Koh Kradan is a beautiful little island south of Koh Lanta with crystal clear water and lovely, quiet beaches. The charming island is a place to hide and relax with your loved one. With luxurious and affordable accommodation, it offers you various restaurant options. Besides, you can join various sea activities without facing any crowd.
As one of the most romantic islands in Thailand, Koh Kradan is a popular destination for wedding ceremonies. Especially, you can get married on the island on Valentine's Day. And the most interesting fact is, couples can have their wedding on Valentine's Day underwater.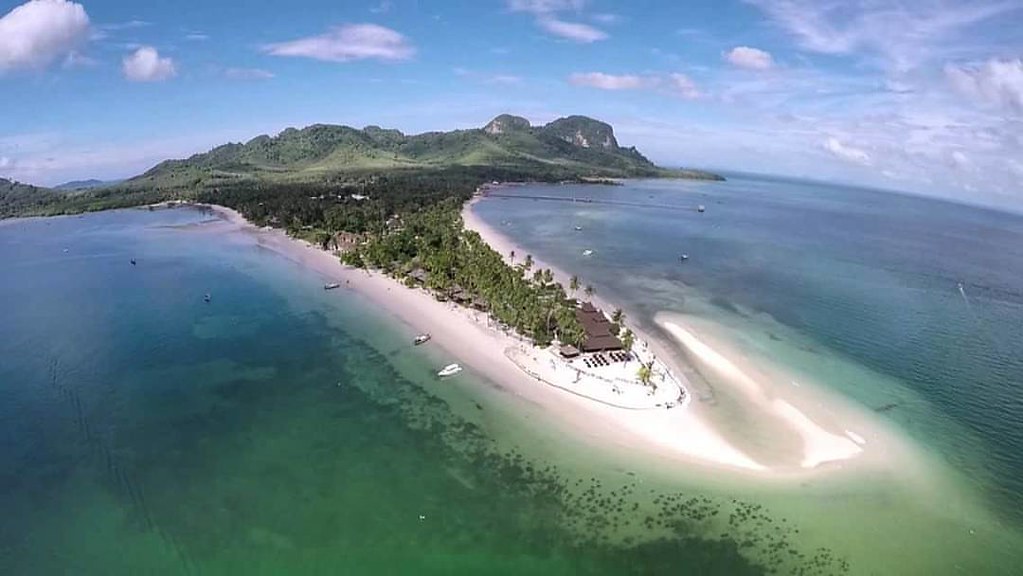 Koh Muk – Pearl Island
Koh stands for Island and "Muk" stands for pearl in the Thai language. So, Pearl Island is a dream destination for honeymooners and romantic vacationers. It is famous for its romantic beaches, beautiful sunsets, and an incredibly beautiful emerald mine, which was once inhabited by pirates.
Most people who visited the island recommend taking part in the unique experience at the mine together with a local guide. After a day out or a relaxing day at the beach, you can enjoy delicious Thai food at some of the most iconic restaurants there. So, enjoy a beautiful sunset while having some delicious foods. The island is easily accessible from Krabi and some other neighboring islands.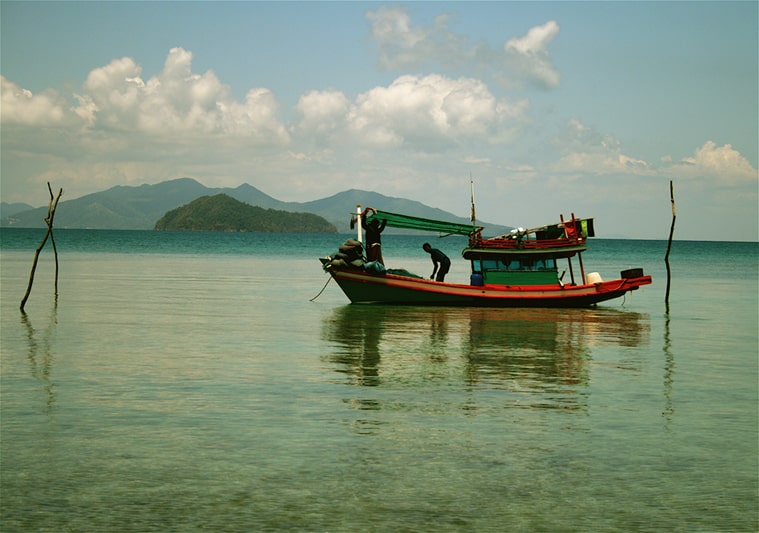 Koh Mak – Small, Secrete and Best for Recreation
It is one of the smallest islands among the most romantic islands in Thailand. It has very few resorts with less visitors, thus you can have the best vacation without being disturbed. The island is considered both a well-kept secret for most tourists and a suitable place for romantic trips.
Wherever you look, you will see lush blue sea and green plantations full of coconut trees. Because of its size and quiet nature, it is the best place for perfect recreation with your loved one. In addition, it is also suitable for walking and cycling thanks to the flat and comfortable roads. Moreover, you can easily visit a few neighboring islands with springboards within a short distance.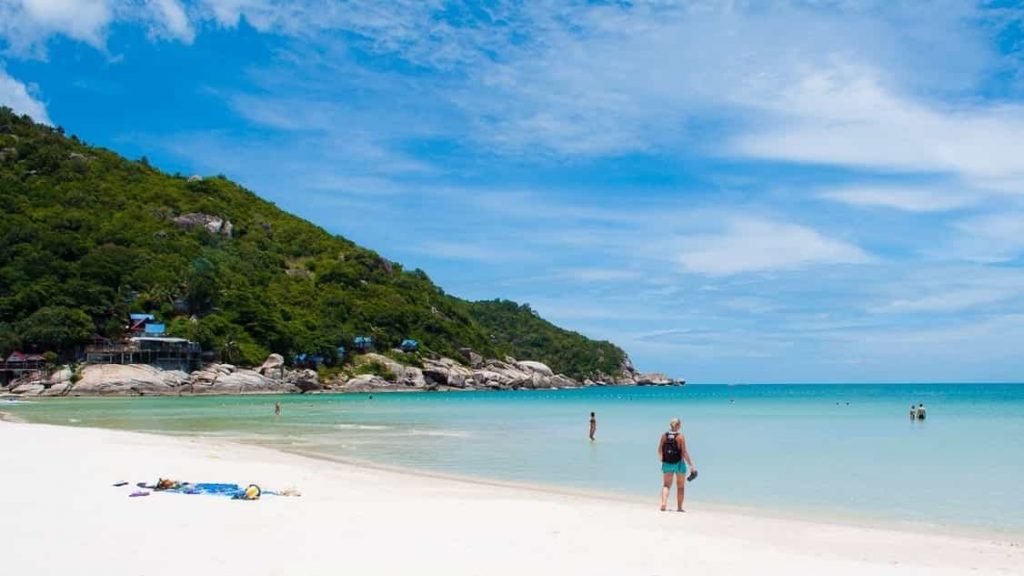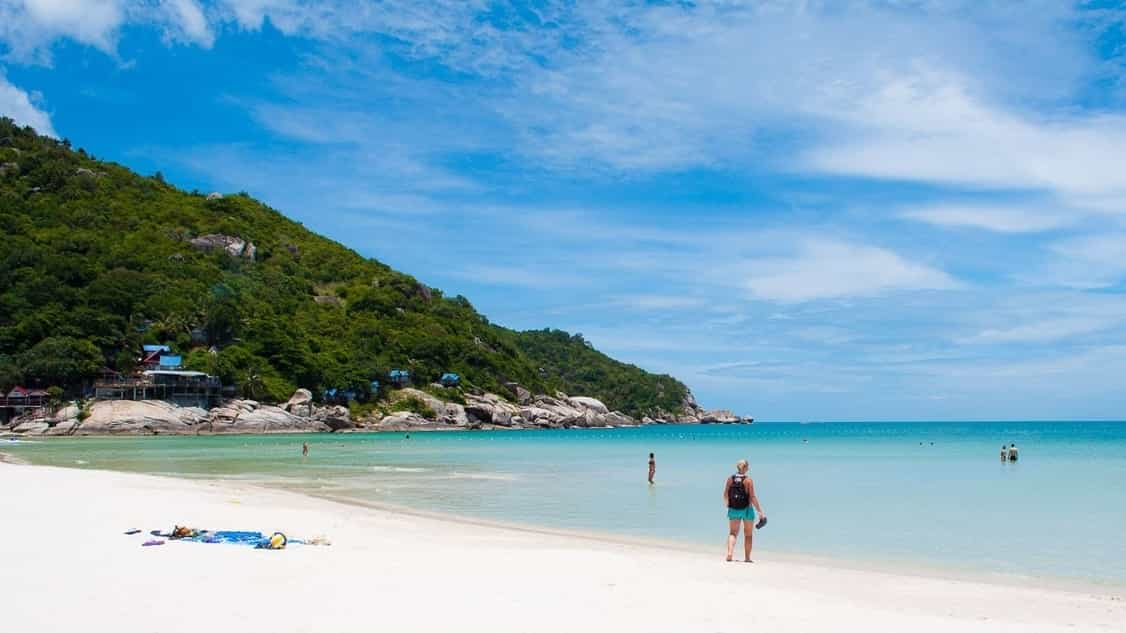 Koh Pahangan – Best Island for Partying
If you love to have a different experience while on a romantic vacation, Koh Pahangan can be the one. It gives you many different vibes in a single vacation. You can have adventurous activities, peaceful mornings, and wild nights. Thus, people looking for a destination full of variation, it is the one.
Koh Pahangan is the best island for partying because it holds several wild parties marking full moons and half-moons. Besides, there are many other parties every week that you can join while on a romantic vacation. In the morning, you get to see a different beauty of the island because it turns very peaceful. During a daytime walk on the white sandy beach or hike in the jungle. So, for an adventurous romantic vacation, there is no better alternative than Koh Pahangan.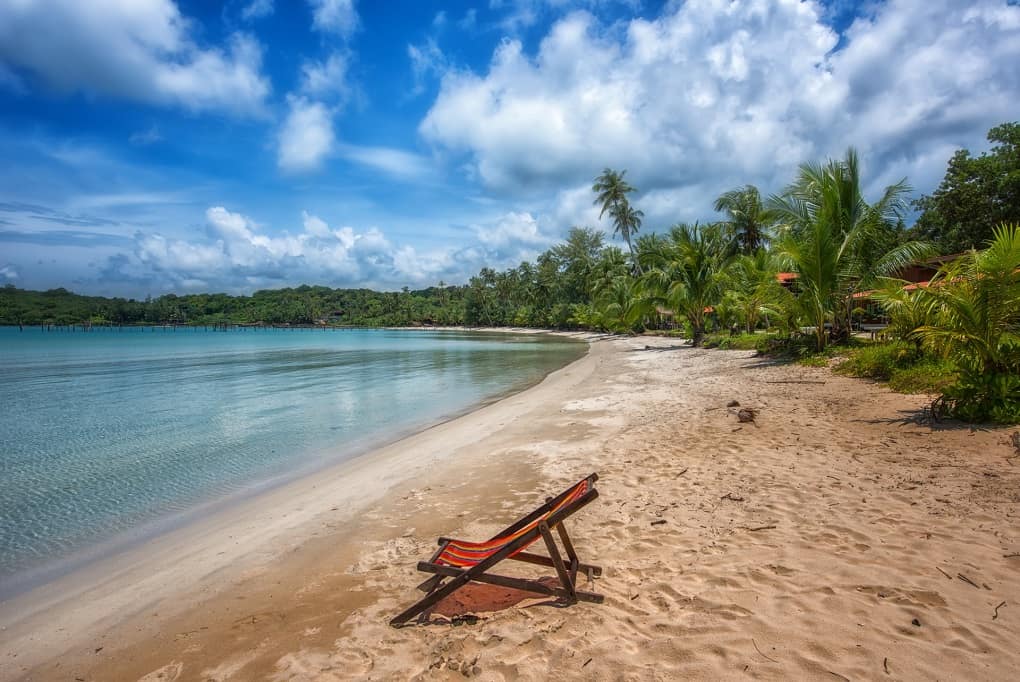 Koh Kut (Koh Kood) – A Tropical Paradise
Last but not least, Koh Kut or Koh Kood is one of the best romantic islands in Thailand in a tropical setting. It is a pristine island surrounded by crystal water and covered by dense jungle. With several activities, you can take your romantic vacation to a different level.
Rent a scooter and drive through the island's dense jungles. Walk on white sandy beaches and ride a boat to past eye-soothing waterfalls with your loved one. In the evening you can enjoy a romantic stay at a local hotel and sleep under the starry sky. Koh Kood is accessible via Laem Sok Pier and from Trat on the mainland.