Experience Europe on foot. Here are the ten most beautiful hiking trails in Europe for the connoisseur – who thinks that a day in the boots should be combined with good food, good accommodation, and luxurious "after-hiking" activities.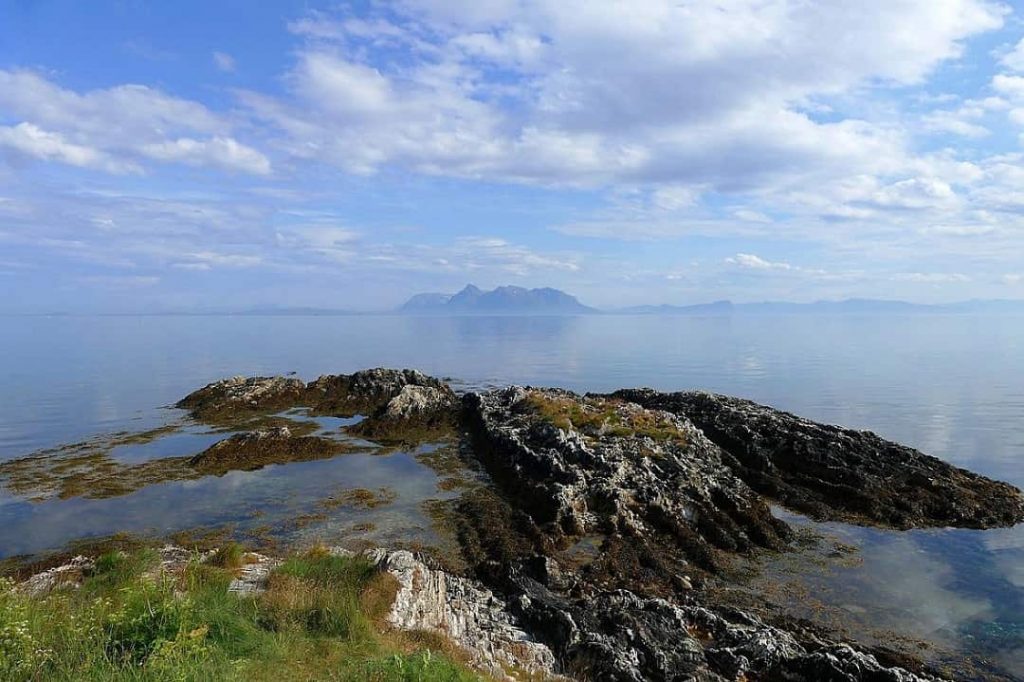 1. Vesterålen — Norway
Walk in Queen Sonja's footsteps, discover genuine fishing villages, and spot whales. Beautiful Vesterålen, the neighboring island of Lofoten, is a hiking Everest. And without any doubt it is one of the most beautiful hiking trails in Europe and the world.
Here there are over 90 trails of various difficulties. "Dronningruta" is one of the most beautiful trails in Norway, and Queen Sonja herself has walked it several times. It stretches between the coastal communities of Nyksund and Stø, and a more beautiful view cannot be imagined. Spectacular mountains, sandy beaches, and islands. Desolate and dramatic.
However, it is relatively difficult to hike – 15 kilometers long, and not at all suitable for hikers with a fear of heights. Alternate hikes with whale watching and watching puffins.
The fishing village of Nyksund is original with the most beautiful surroundings imaginable: wild and barren coastal nature. Check into a Rorbu, a traditional fishing hut, and eat freshly caught fish at one of the restaurants. Good luck!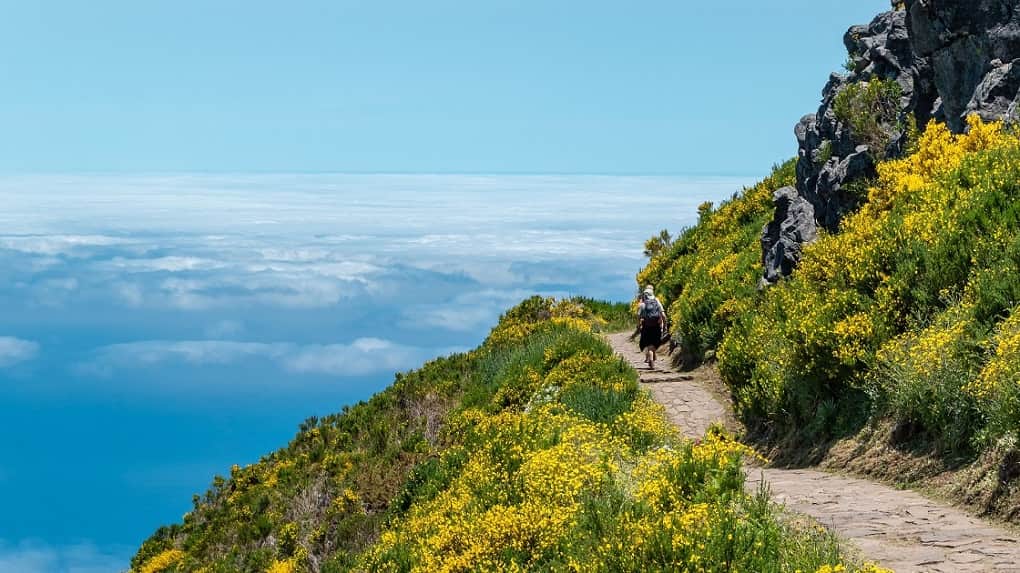 2. Madeira — Portugal
If you are in Portugal a hike in Madeira is a must. After all it is one of the most beautiful hiking trails in Europe. Walking along the old irrigation canals is easy, and it's also a great way to get to grips with the island. Many hikers basically run through people's gardens. It can sometimes almost feel like you're intruding, but we're always greeted by friendly greetings – and the occasional barking dog.
Throughout their lives, people have displayed baskets of fruit. Just grab it and leave a few coins in the bowl. There are several levels of difficult hiking spots to choose from. Lightly trodden "Levada do Castelejo" takes a few hours from start to finish. It is a good beginner's trail, which offers changing nature and a constant beautiful view. Bring your own picnic and set up with the Atlantic coast as a backdrop.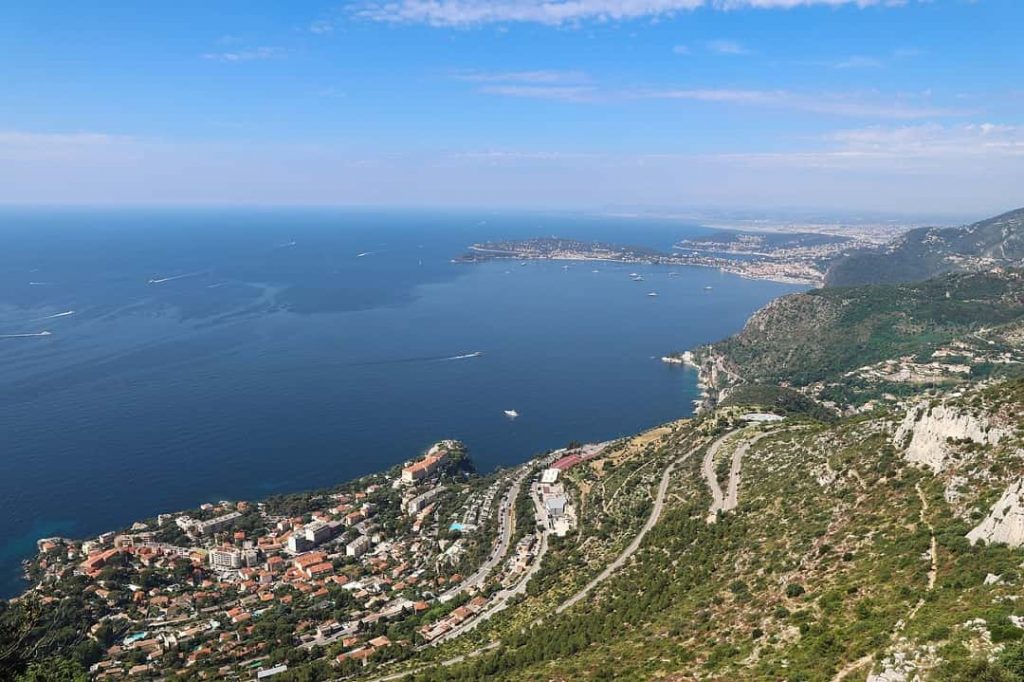 3. French Riviera — France
When it gets too crowded on the beaches on the Riviera, you have to steer the bundle up into the mountains. From the beach to a suitable hiking trail, it only takes about half an hour by car. It is so easy to escape from the stressful Riviera and suddenly find yourself in genuine Provence.
There are a lot of hiking trails here (maps and books are available in several places), but we usually just drive up into the mountains, stop at the side of the road and set off. We often bring a picnic and set up a table with the Mediterranean Sea in our sight. Rest after the hike in one of the picturesque villages. Without any doubt, it is one of the most beautiful hiking trails in Europe.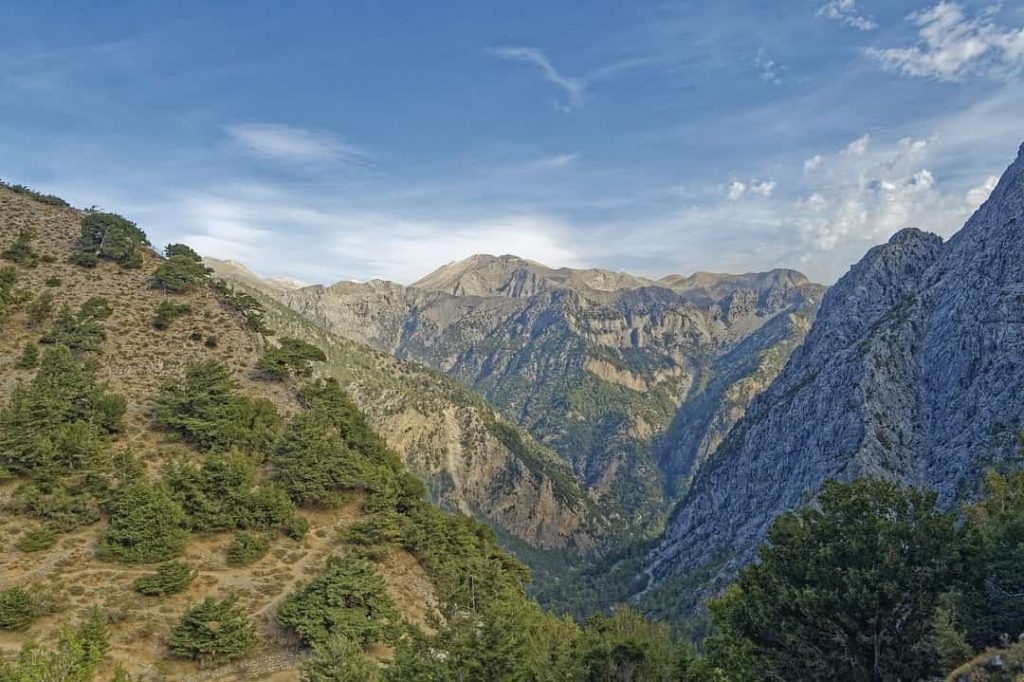 4. Crete — Greece
Crete, with all its beautiful beaches, is actually also famous in hiking circles. And it is especially popular to walk in gorges. The longest and most well-visited is the Samaria Gorge. In high season, the whole adventure is a public celebration – tell the Cretan tourist who has not set foot here. But it is worth the effort, and actually not too difficult to hike, despite the guide's warning words.
But the gorge is long – 17 kilometers. Arriving in the village of Agia Roumeli, the final destination of the hike, we get the reward: freshly squeezed orange juice at a café, then a dip in the clear water. The Imbros Gorge is a good gorge alternative to Samaria. Just as beautiful, but only half as long, and not nearly as well visited.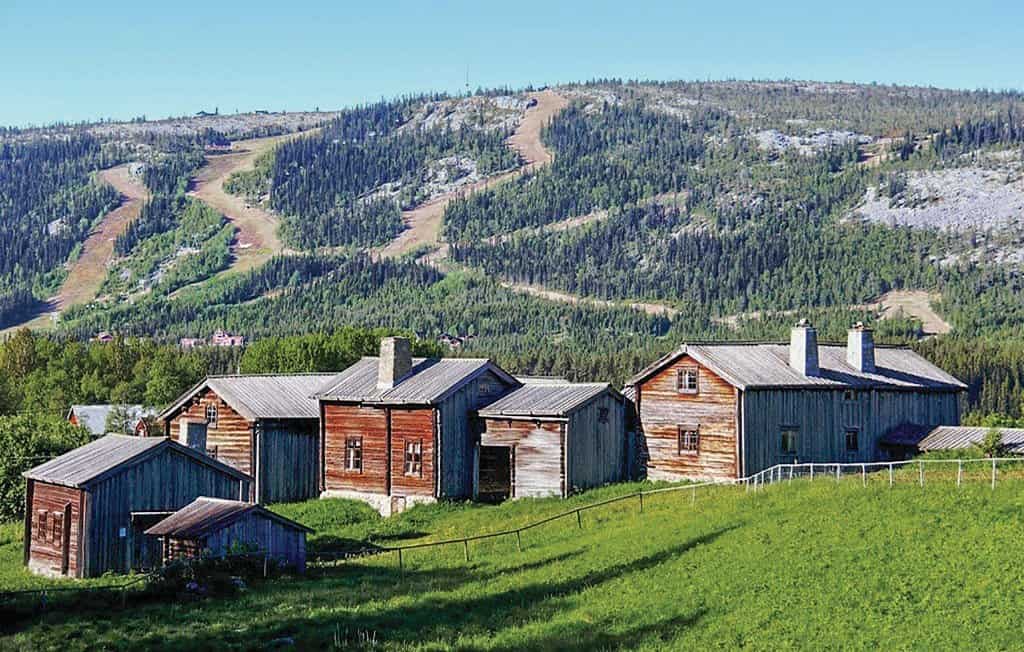 5. Klövsjö — Sweden
Sweden is very beautiful and its locality, Klovsjo is one of the most beautiful hiking trails in Europe you must hike. Klövsjö offers miles upon miles of hiking trails in an easily trodden mountain environment. Fettjeåfallet is a 60-meter-high fall located in the most magical environment. The trail up to the fall follows Fettjeån.
Storhogna fjällhotell is a good base for several nice hikes, which offer both mushrooms and berries if it's in season. Klövsjö is as much classic, Swedish mountain hiking as it can be – expect shacks, waffles, and hikers in green Fjällräven pants.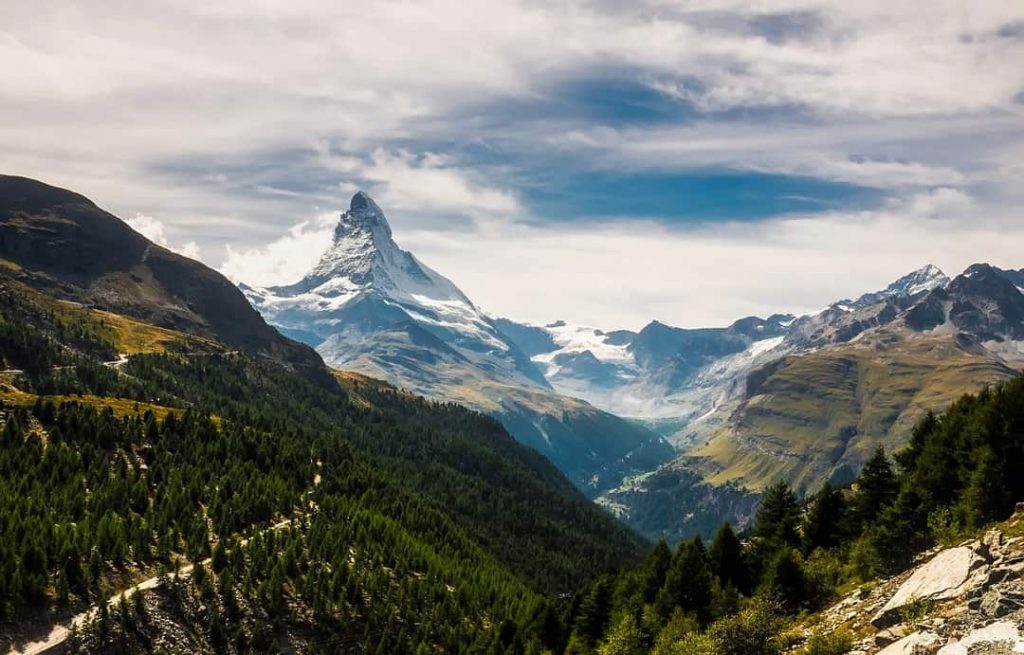 6. Zermatt — Switzerland
At the foot of the Matterhorn – said to be the world's most photographed mountain – lies the fashionable, yet the cozy village of Zermatt at an altitude of 1,600 meters. Here you will find Europe's highest skiing, but the area is also a holiday paradise in summer.
Zermatt is surrounded by 29 alpine peaks above 4,000 meters, and here there are conditions for everything from quiet walks near the village with its fine restaurants and watch shops, to advanced high alpine exertions. We use mountain trains and cabins, which serve alpinists in the winter, but which are also in full swing in the summer.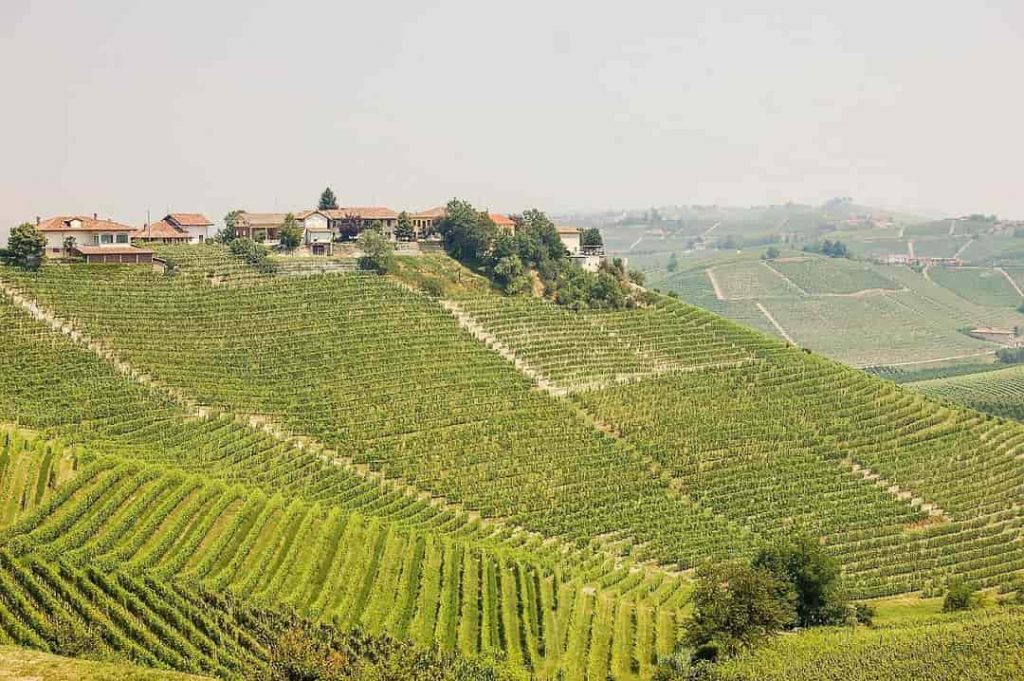 7. Piedmont — Italy
Well, perhaps it is the strong red wines and the super exclusive white truffle that above all attract tourists to Piedmont, between the Alps and the Apennines. But what many people don't know is that the region is actually also perfect for hiking.
Because who doesn't want to mix divinely good food with exercise in the most beautiful surroundings? Walk between Europe's highest vineyards. Visit small wineries, and enjoy hilly terrain and picturesque villages. "La dolce vita" in its true sense – hardly gets much more enjoyable. Take the opportunity to go here now – the region is surprisingly non-touristy for Italy. And it is very peaceful to hike along in one of the most beautiful hiking trails in Europe.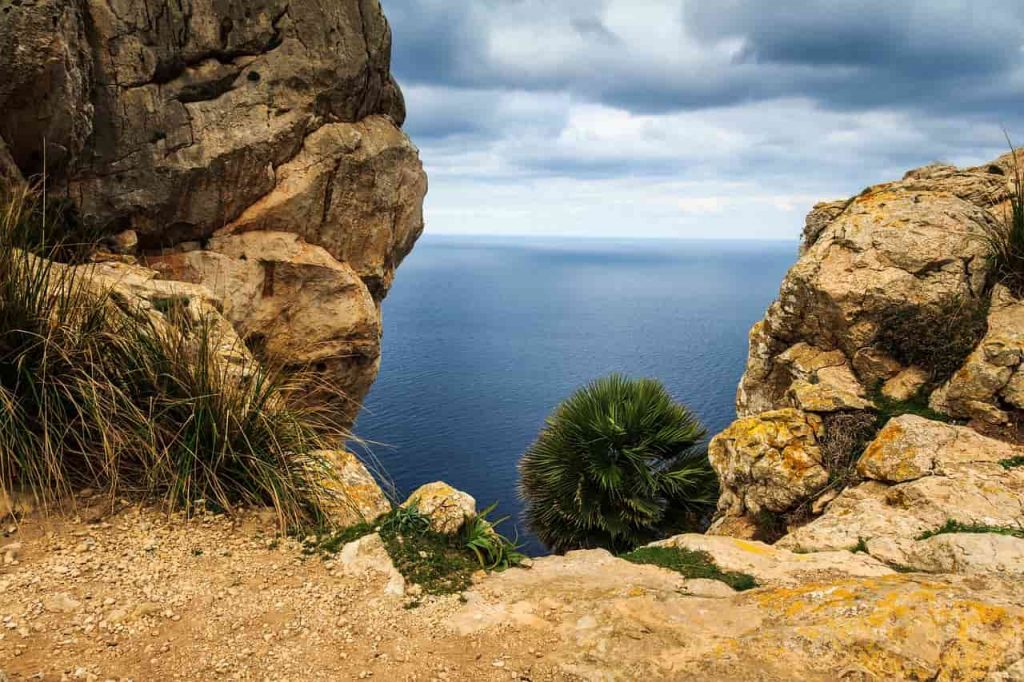 8. Majorca — Spain
Not far from the popular tourist beaches are untouched mountain nature and magnificent hiking trails. A favorite hike is the one from Cap de Ses Salines to Cala Figuera (about 16 kilometers). As unexplored as it can be on Mallis, As made for hikers on hot summer days. Enjoy magnificent views, and alternate your tramping with a dip in the sea.
You will pass "calas", bathing coves, such as es Màrmols, Cala s'Almunia, and Cala Llombards. The trails around Mallorca's largest mountain area, the Tramuntana Mountains, on the island's west coast, are also popular with hikers. Common starting points are the villages of Deià, Valdemossa, Sollér and Lluc. Also, don't miss the "coastal classic" – from Cala Tuent to Sóller (about 12 kilometers), which is one of Mallorca's most popular routes. Varied terrain – from limestone to olive groves.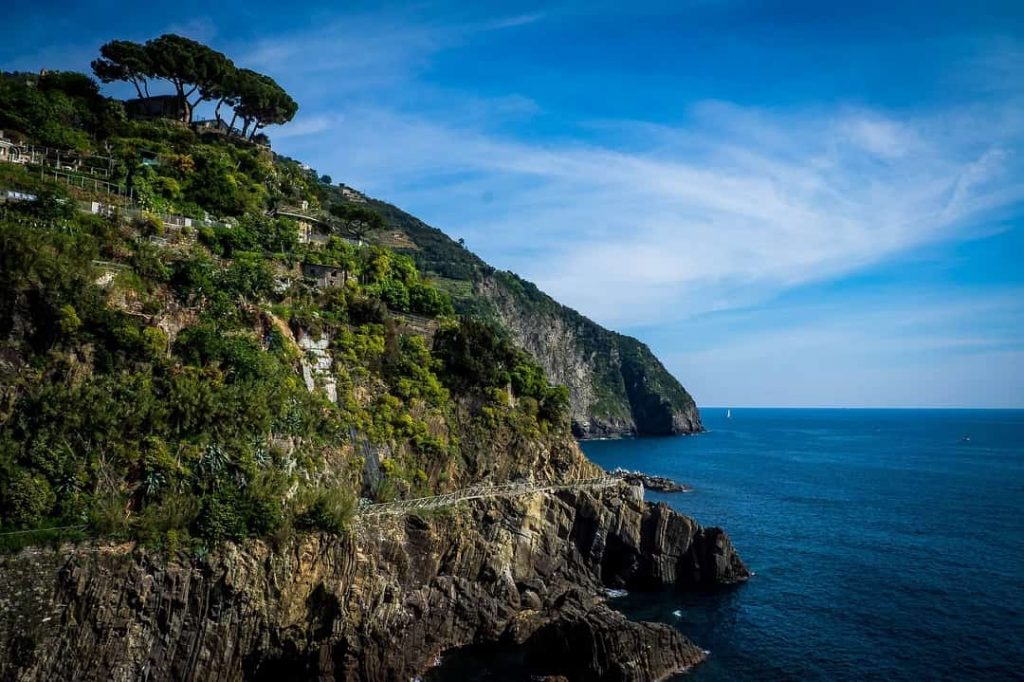 9. Cinque Terre — Italy
The mountains plunge into the sea. The villages cling to the mountainside. The five picturesque villages along the dramatically beautiful Ligurian coast are excellent to get to know on foot. The area is well known in hiking circles – people are drawn here both for the spectacular location and for the high charm factor. But it must be said – during the high season, there are crazy many people, those who want to avoid the lemming train feeling should avoid the summer months. The village of La Spezia is the starting point for most hikes, but we usually choose to stay in Bonassola.
The stretch between the southernmost village of Riomaggiore and the northernmost village of Monterosso is just over a mile long and can be covered in five hours for those who are reasonably fit. But those who rush through the villages have missed the point – here the point is to experience village charm – to look into an artist's studio, to enjoy the view, to drink freshly squeezed orange juice in a cafe. Those who want real hiking challenges will of course find more advanced trails in this national park – ask for maps and tips at the tourist office.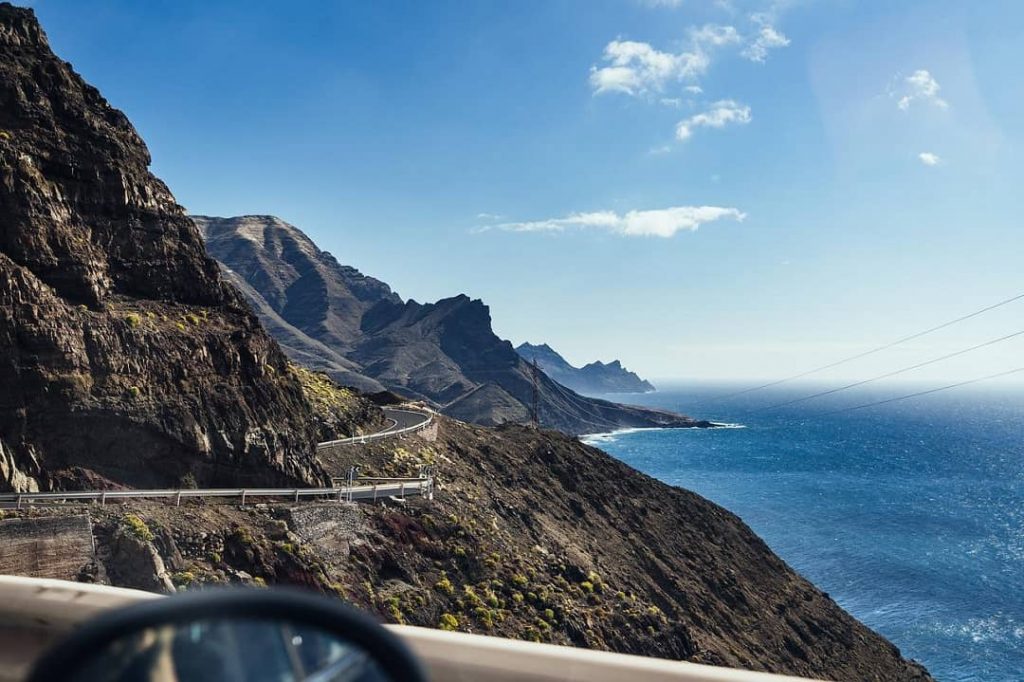 10. Gran Canaria — Spain
Last but not least, Gran Canaria, Spain is one of the most popular hiking trails in Europe that you should enjoy on foot. Many miss the best thing about Gran Canaria – hiking. There are no less than 800 kilometers of hiking trails here. A classic, easy hike is the one up to the viewpoint at Roque Nublo, located at an altitude of almost 2,000 meters.
On a clear day, you can see the neighboring island of Tenerife and Spain's highest peak, the volcano Teide. Tourist offices and guidebooks with a hiking focus have maps of trails with different degrees of difficulty. Most hikes on Gran Canaria are relatively easy and completely doable in trainers or good hiking sandals. In the middle of summer, it can be too hot to hike. And all year round it is important to bring both sun protection and plenty of drink.