Koh Phangan is the fifth largest Island in Thailand and is one of the best places for partying. This island is a haven for Full Moon and Half Moon DJ parties at night. But becomes the most peaceful and silent place in the morning.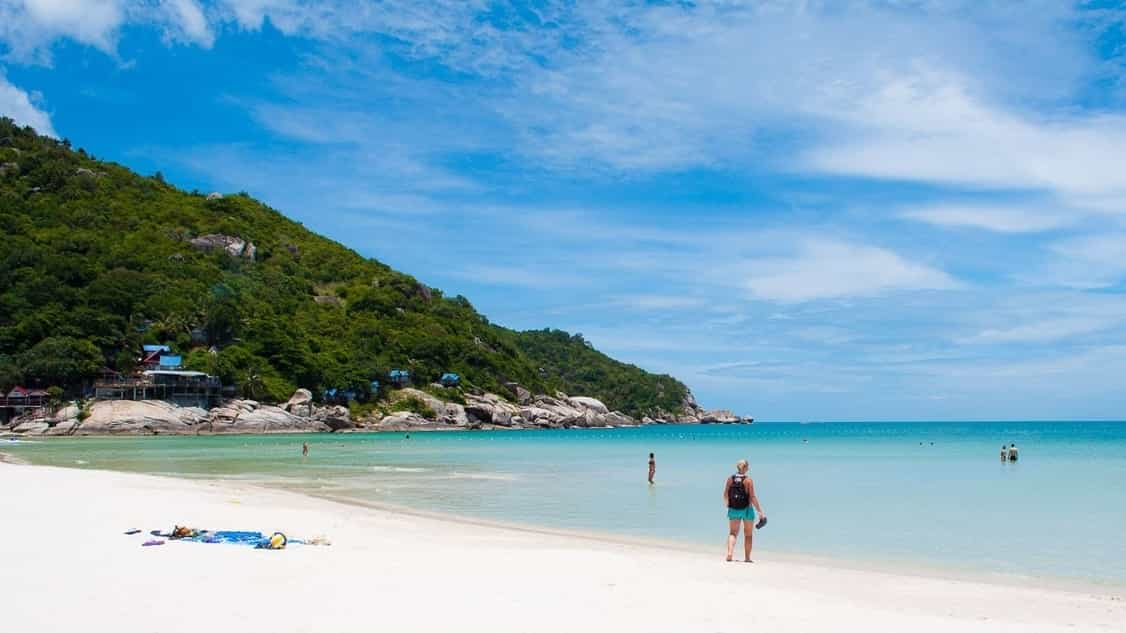 This Thai Island is located 70km from the mainland and only 12km away from Koh Samui. Despite being a small island, it attracts hundreds of thousands of visitors every years. Though Ko Phangan does not have any airport but the ferry system is quite satisfying. The Rocky Island is full of adventure and alcohols for party lovers.
Half & Full Moon Party at Ko Phangan
Recently Ko Phangan is being considered as the haven for party animals. The Island hosts at least one fullmoon party every month. Tourist and party lovers visit this Island from all over the world. For full Moon party you have to be present at least 4 days earlier to get hotels. It is really tough to get reservation if you come late. Most of the Full Moon party take place in Haad Rin Beach which is the most popular beach in the Island. In December alone, the Island hosts three or four fullmoon parties due to the rush of visitors.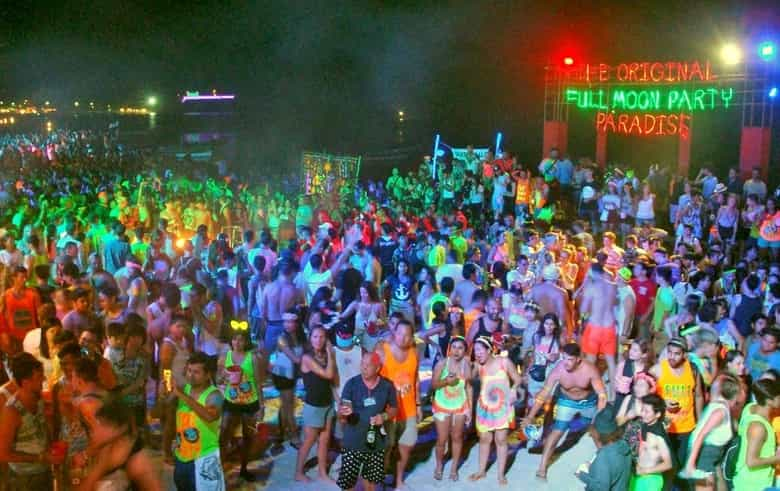 Half Moon parties are always full with people as well. Every month, there are two Half Moon Parties on Baan Tai Beach of this Island and half Moon festivals keep this island alive. There are also Black Moon parties in the Island which makes people think that the place never ends partying. Half Moon parties take place in smaller places and in more secure environment.
Wild at Night and Peaceful in Morning
The Ko Phangan is really busy at night but in the morning it is quite the contrary. The environment is calm and really peaceful in the morning. Every party night is wild and full of different types of alcohols and drugs. Though certain types of drugs are not allowed but people manage to use them occasionally. The scenic beauty is really compelling from its beach side hilltop beautiful resorts and hotels.