Autumn is the time for new iPhones, and this year's launch consists of four new models. However, iPhone 14 series comes with almost the same designs, there are features to consider including the cool dynamic island and an upgraded camera.
Apple has made it a little easier to choose this year, by removing the smallest mini model at 5.4 inches. Instead, you only have two sizes to deal with, either 6.1 (which is supposedly the perfect size) or 6.7 inches.
If you want the biggest and best – and price doesn't matter, the iPhone 14 Pro Max applies. But it is heavy – at 240 grams it is Apple's heaviest mobile ever. Try it before you buy is our recommendation.
If you want a more manageable mobile phone, the choice will be between the iPhone 14 and 14 Pro.
Same Design
The design of this year's iPhones is relatively unchanged. Apple continues with the same angular design that was introduced with the iPhone 12. There is glass on both the front and back, with a metal frame around it.
We think it is beautiful and timeless, and there is little to say about the build quality. It is assumed that there will be a major overhaul next year.
The iPhone 14 will still come in a couple of new colors. Light pink and green have been replaced by a splash of purple and blue. The glass back matches nicely with the surrounding aluminum frame.
On the iPhone 14 Pro, Apple has dropped green and blue in favor of a new darker purple. This is clearly our favorite color of the year.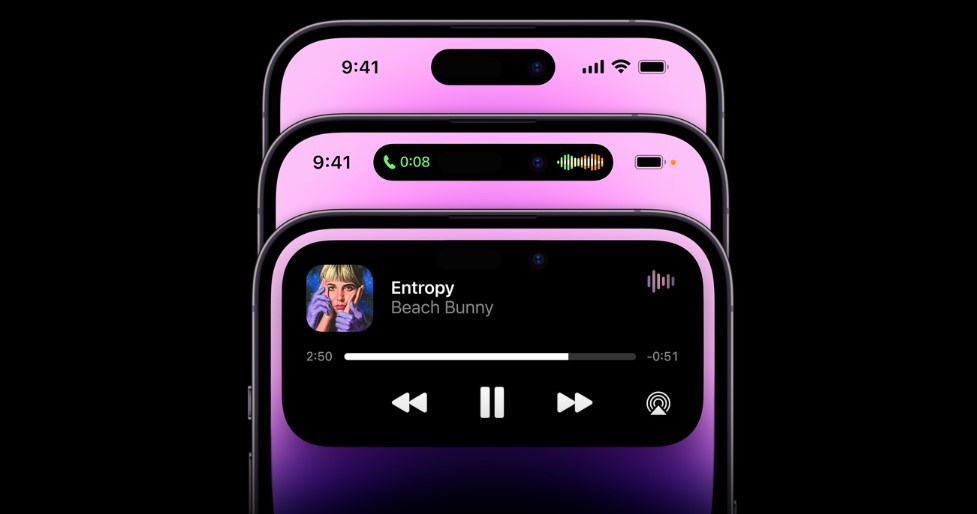 iPhone 14 Pro Introduces a Cool Dynamic Island
In 2017, Apple removed the home button on the iPhone X and changed the way people used their iPhones. Suddenly, you had to use your face to unlock the phone, and without a home button, navigation was done with swiping gestures.
Five years later, they have made a change again.
In this year's Pro edition of the iPhone 14, the controversial bus driver pocket or lip (both nicknames are hideous) is dropped in favor of something called "Dynamic Island". A brilliant name in terms of marketing, but the solution itself is also quite clever.
Apple has followed the Android manufacturers and made a camera hole in the screen. This houses the front camera, speaker, and Face ID components.
But where, for example, Samsung only has a hole in the screen that is designed to be as small as possible, Apple goes the opposite way. "If you've got it, flaunt it", is obviously the thinking – and it works just like that.
The hole, or field, is larger and pill-shaped and it is similar to Huawei P40 Pro +. However, iPhone has put it in the middle unlike Huawei. Another most important things is, iPhone's notch is fully interactive and can change both size and shape according to what you do.
It shows animations for various system actions such as unlocking the phone or plugging in the charger. If you set a timer, it is displayed as a countdown in real-time. If you play music, album art is displayed along with a waveform animation.
Then you can press and hold on to the interactive field to expand it, for example, to pause the music or stop the countdown. To open the app, you just need to tap it.
Opinions are somewhat divided as to whether this is just a gimmick or an innovation. We lean towards the latter. It's fresh and fun. Here, Apple does some of what it does best, combining hardware and software in new ways we haven't seen before. It makes the iPhone 14 without a dynamic island feel old and outdated.
If it changes everything? Well – we're guessing there will be an Android phone near you in the next year.
Dynamic Island is only reserved for the Pro models of the iPhone 14. The regular versions, iPhone 14 and iPhone Plus, therefore have the old screen notch as before. However, it is already rumored that all next year's models will get it.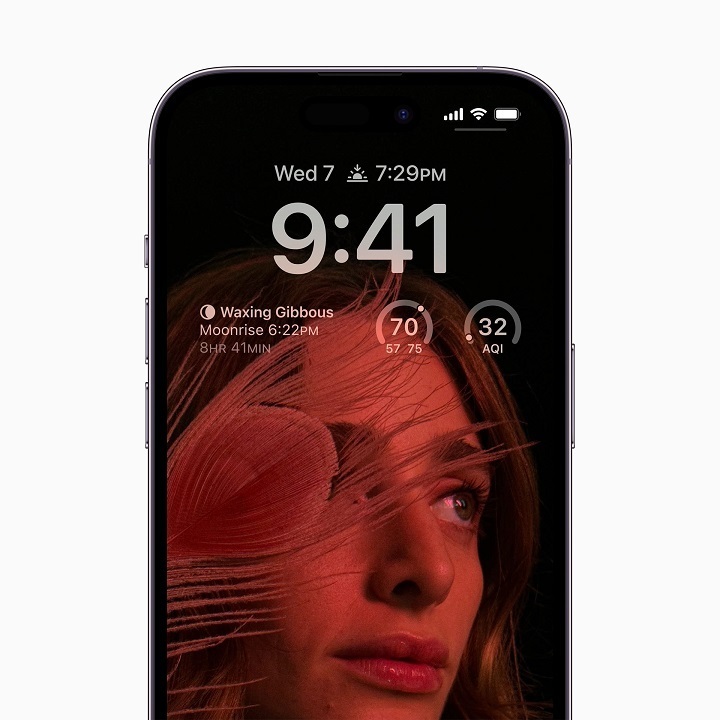 The Screen Is Always On
Another exclusive novelty in the iPhone 14 Pro is the so-called "always on" screen (Always-On Display).
This has been standard on Android phones for a long time and allows the phone to display information even when the screen is not actively in use. However, Apple has solved it completely differently.
Instead of showing a black screen with the time and notifications, it shows a very toned-down version of the lock screen, with wallpaper and all. In other words, it is actually always a little on, instead of being most of it.
Long-awaited, and it fits like a glove with the new lock screen in iOS 16. We've seen several people comment that they find the always-on screen distracting and too bright. Here it could perhaps have been in place with some setting options to turn off the various functions.
Apple has actually thought about this problem by turning off the always-on screen when the phone is in your pocket or lying with the screen down on the table. If you use Apple Watch, the mobile screen will be switched off when you go out of range of the mobile.
Speaking of the screen: Last year's iPhone 13 Pro was finally equipped with a 120 Hz screen, many years after its competitors. The regular 13 models retained the slower 60 Hz display.
On the iPhone 14 Pro, Apple improves the technology by lowering the refresh rate from a minimum of 10 to 1 Hz, which then paves the way for an always-on display. On the iPhone 14, however, Apple continues to use "old-fashioned" 60 Hz displays. We thought this was unheard of last year, and even more so this year.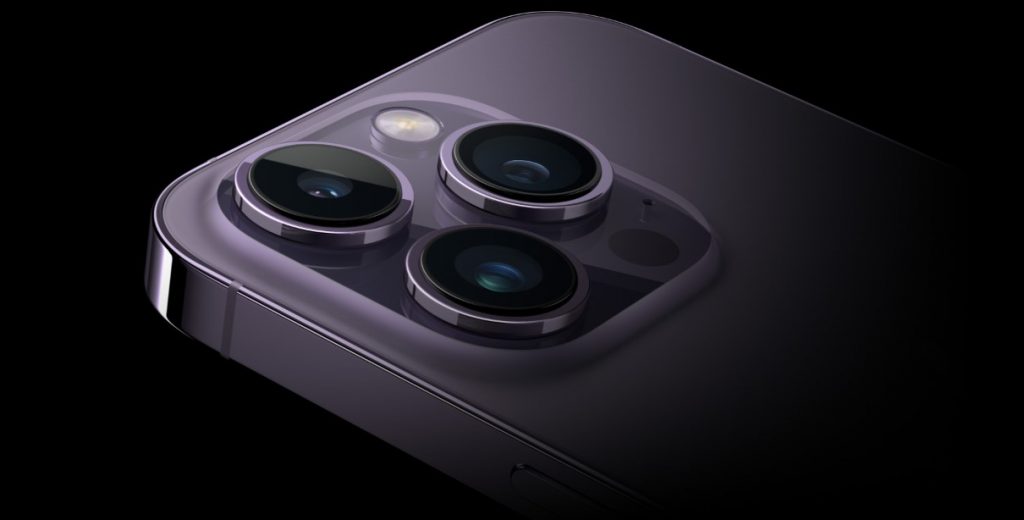 Upgraded Cameras
Apple has upgraded all the cameras in this year's new iPhone models.
The iPhone 14 still has a dual camera with a resolution of 12 megapixels. However, Apple has equipped it with a new and larger sensor that should provide better images in low light.
On the iPhone 14 Pro, the triple camera still applies. However, for the first time in a very long time, the resolution of the main camera increases, from 12 to 48 megapixels. Though the default mode does not produce better images, but the chip is significantly larger now. The larger chip is capable of getting better images in low light.
By default, the camera takes pictures at 12 megapixels. Apple uses a technique called "pixel binning", where four pixels are combined into one "Superpixel", which can capture more light, reduce noise and significantly improve images in low light.
To take a photo in 48 megapixels, you need to turn on Apple's ProRAW mode. This is worth its weight in gold for photographers and photo enthusiasts who get far more editing options than with normal photos, but probably not something people will choose to do on a daily basis. Especially because it eats up storage space; a 48 MP image is between 50 and 100 megabytes.
On paper, the camera looks like a hefty upgrade, but in practice, we don't think there's that much of a difference between the iPhone 13 Pro and 14 Pro, at least not in good lighting. The iPhone 14 also takes very good photos, but of course, it lacks the flexibility that the extra camera (and the 48 megapixels) gives you.
It is in darker lighting conditions that the iPhone 14 Pro shines. Images become brighter and sharper, with more natural colors. We also notice that the camera is faster in night mode (by the way, taking a 48 MP photo in ProRAW mode is a bit slow, so we won't be using it for everyday photography).
With 48-megapixels on board, the main camera also gets a new option: it can take pictures in 2x zoom, which means that the pro version now has four different zoom options (0.5, 1, 2, and 3).
All iPhone 14 models also come with a new front camera with a larger aperture and autofocus. In fact, we think this is where the difference is the biggest – great news for all selfie lovers.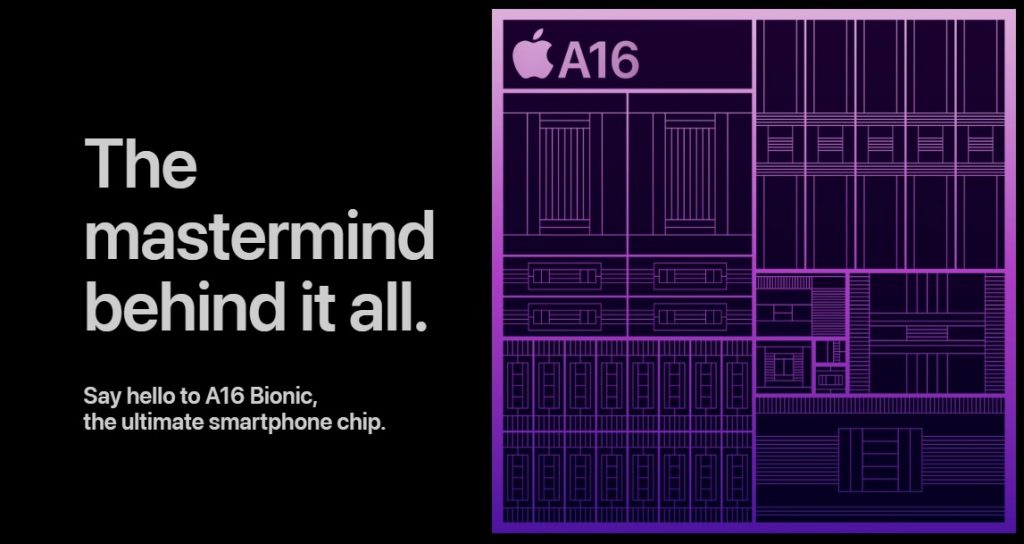 An Enhanced Performance
One feature the iPhone always delivers on is performance. This year, however, Apple has chosen to do it a little differently than in previous years. Only the iPhone 14 Pro and 14 Pro Max get the new A16 Bionic processor, while the iPhone 14 and 14 Plus get last year's A15 instead.
When it comes to battery life, this year's Apple mobiles still hold up well. We have tested the phones for a week, and with normal use on the iPhone 13 Pro, I land at around 20 percent at bedtime.
Apple states that the iPhone 14 Pro can handle up to 23 hours of video playback (20 if you stream), while the iPhone 14 can handle 20 and 16 respectively.
Almost a bit poorly done, because it means that the 14 models may be out of date before the Pro edition. For Apple, this probably means lower production costs.
On the other hand, the A15 Bionic is still one of the most powerful mobile processors on the market, so in practice, it probably won't matter, with the exception of whether you play graphics-heavy games or do advanced video editing.
And that said, the A16 Bionic crushes everyone in the performance tests we run, both Geekbench and 3D Mark. Apple is a horse's head ahead of the entire industry on this front, and for now, no one seems to be able to beat them.
Battery Life
When it comes to battery life, this year's Apple mobiles still hold up well. We have tested the phones for a week, and with normal use on the iPhone 13 Pro, I land at around 20 percent at bedtime.
Apple states that the iPhone 14 Pro can handle up to 23 hours of video playback (20 if you stream), while the iPhone 14 can handle 20 and 16 respectively.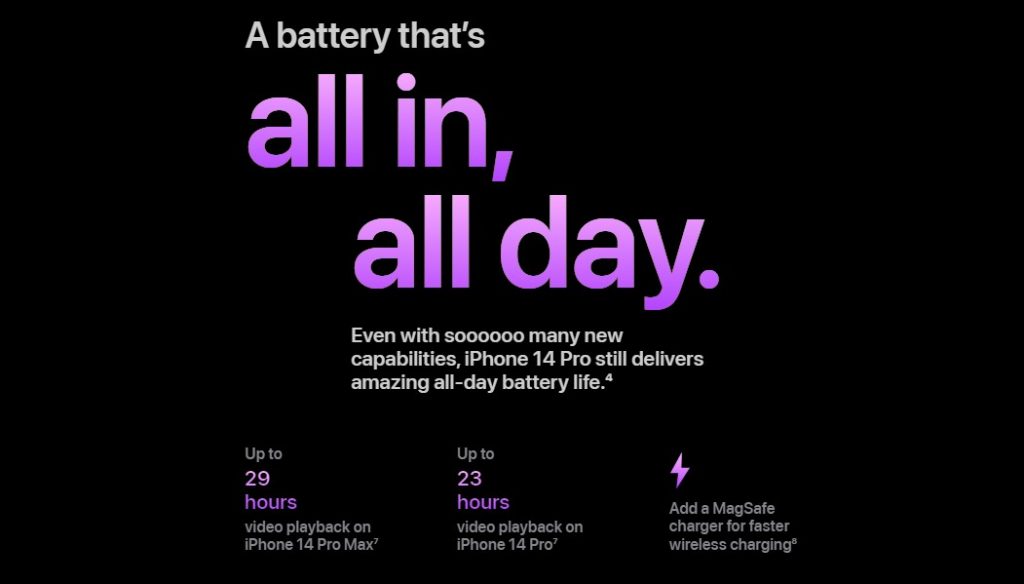 Final Thought
There are always high expectations for new iPhones, and every year many are disappointed because they don't think there is much new. This year's upgrade is twofold in this respect.
On the one hand, you have the iPhone 14, with which not much has happened. It has a slightly better camera and is easier to repair than before. It is still a very good mobile, the iPhone for most people. But it slows down with an older processor and the fact that Apple has not done anything with the screen.
On the opposite end, we find the iPhone 14 Pro, full of exciting news that is either innovations or Apple makes them appear to be innovations. Dynamic Island is cool, the always-on screen is great to look at whether you're using it or not, the new camera is awesome, and the performance is in a class of its own.
There is no getting away from the fact that Apple's mobile phones are expensive. And this year they cost more than ever.
But as always: An advantage of the iPhone is Apple's very good tradition of updates, and you are therefore guaranteed to get security and function updates for many years to come – on the same day they are released. Unlike Android phones, the iPhone also has a good resale value, even years after you bought it.