The digital transformation of mobile phones from simple means of communication to an integral part of our daily lives has been rapid and radical. Moreover, it shows no signs of slowing down its growth. So mobile applications are becoming essential. And in this blog, we are going to tell you how it benefits your business.
According to some studies, on average we spend between 5 and 6 hours a day on the phone. We carry out numerous activities, from entertainment to work.
Additionally, approximately 80% of smartphone and tablet owners have made at least one online purchase. And surprisingly it contributes to $330 billion in sales revenue (globally) annually, and these numbers are projected to grow up.
Mobile devices are becoming one of the main communication channels to connect a (potential) customer to a brand. And having a mobile application that meets the preferential criteria of your customers is an opportunity not to miss.
To offer your customers a better shopping experience, the modern world is becoming particularly app-dependent. And in this process, mobile application development companies are playing a better and bigger role.
Apps for smartphones and tablets have led to major changes in numerous market sectors. For example, we book accommodation for our holidays, carry out bank transactions, buy products and items online, or reserve a table in a restaurant.
Up until a few years ago, to carry out most of these activities, one had to visit the place physically. For example, we had to stand in a long line at the bank to transfer money, and telephone a local to reserve a table or accommodation.
With a smartphone, on the other hand, all this is just a few simple clicks away. With these practices, the examples we have just given are becoming increasingly obsolete.
The benefits of using an application for your business are now essential. Above all, they offer flexible solutions for any company, from large companies to SMEs.
Mobile Applications: What Are the Advantages for Companies?
As we said, one of the main advantages of a mobile application is to improve your customer's shopping experience. Moreover, it also helps you attract new customers.
This concept is valid for companies of all sizes. And it is applicable both for those who already have an established online presence and for those who are approaching. Let's dig deep and learn how mobile applications benefit your business in detail.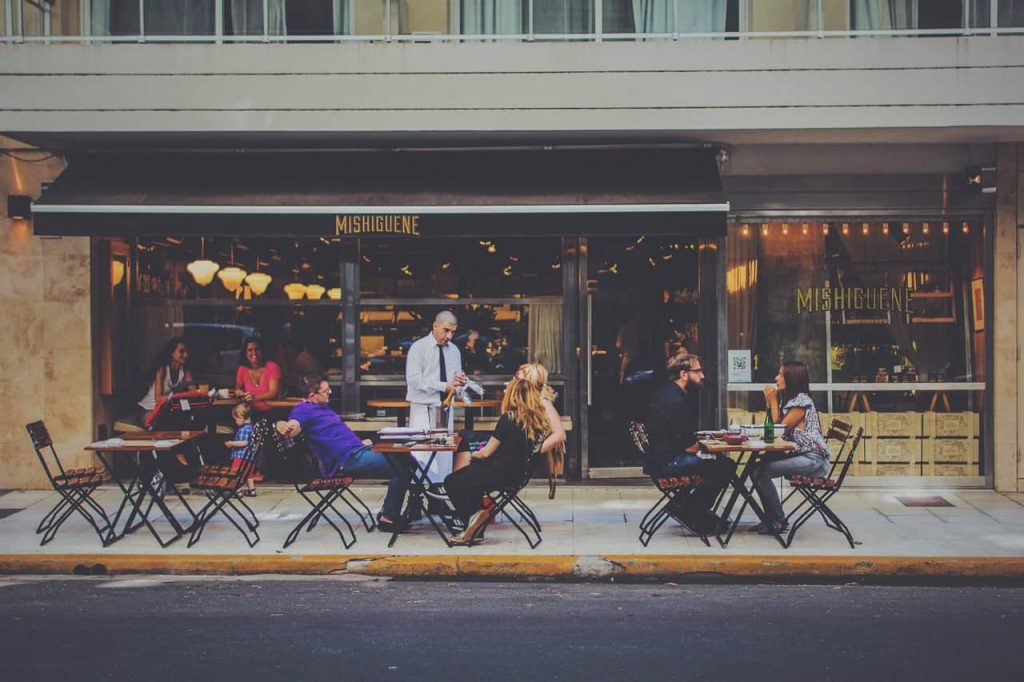 1. Increase the Customer Loyalty of Your Customers
Mobile applications tend to be significantly more accessible and interactive than traditional websites.
This is because, by their very nature, applications for smartphones and tablets are accessible instantly. Wherever you are, it gives your brand the possibility to reach customers, immediately and remotely.
When we talk about customer loyalty, we refer to the loyalty that customers have towards your brand. The greater probability is that they will continue to use the services you offer and buy the products you have created. And they will prefer your brand more than your competitors.
Customer loyalty has always been important for brands. And with this digital transformation, more and more users and customers will continue (or begin) to reward all those brands that are able to meet their requests and needs, offering shopping experiences personalized and designed to increase the percentage of engagement.
For example, if your company is in the restaurant sector, you could encourage your customers to use a mobile app. Convince them to make reservations or home orders through the app rather than making a phone call.
Even, you can track your daily and monthly sales based on a customer. And later reward them for more engagement and loyalty.
This is obviously a rather specific example, but this concept can easily be adapted. So no matter the size, from large companies to SMEs everyone can have a mobile app to rock their business.
2. Increase the Accessibility of Your Brand
Talking about accessibility we are referring to the ease of receiving your services. However, it is important to make sure that the application works and that there are no service interruptions. But you must also consider the aspects related to ease of use by users so such as its safety.
Especially in the eCommerce environment, making an online shop available to customers must result in an agile, flexible, and secure shopping experience.
The users who are going to use your app must be able to easily access all its functions. Besides, the need to have personalized products or services. On the other make sure their sensitive data such as the details of credit cards are always safe.
Furthermore, accessible mobile applications allow you to offer your customers a permanent showcase of what your business is.
The higher the engagement, the higher the possibility of positive reviews. They also suggest their use to their acquaintances and colleagues.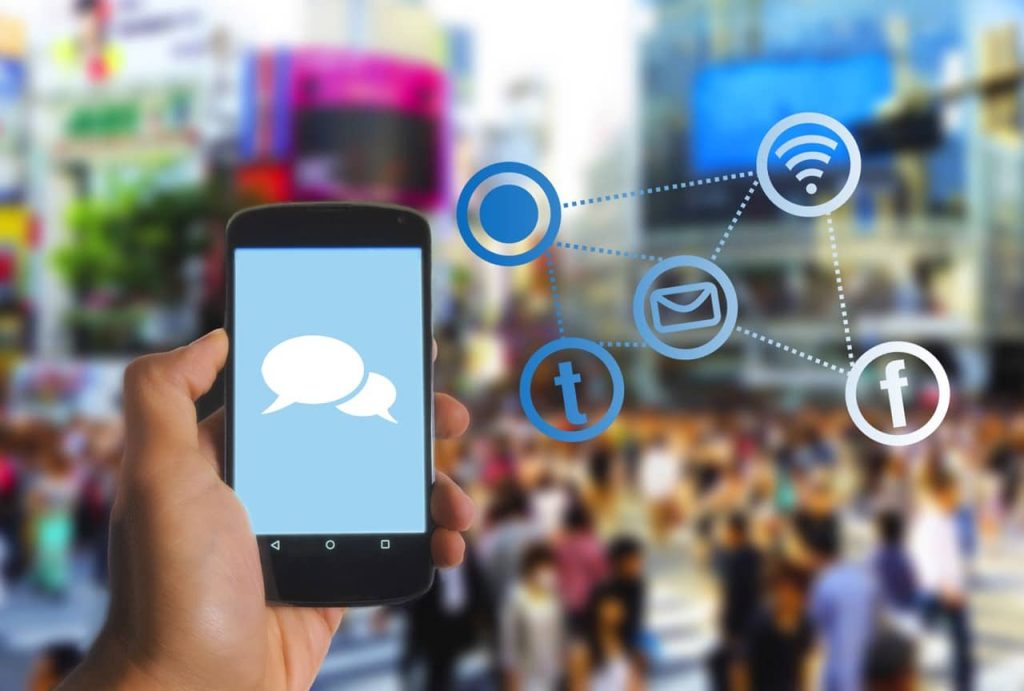 3. Allow Users to Communicate Directly with You
Another aspect not to be underestimated when considering the creation and implementation of mobile applications is that of direct communication between you and your customers, typically relating to assistance support, but not only.
Often, when a problem with a product or service occurs, all the user can do is contact customer support via email or phone, or rely on lengthy (and often unsuccessful) Google searches for the solution.
In both cases, there is no guarantee that the aforementioned user will have a positive resolution to his problems or, at least, not in a timely manner.
With a well-structured mobile application, on the other hand, it is possible to offer your customers tools specifically designed to offer assistance directly within the app itself, with feedback systems, chats with operators in real time, and so on.
You should know that especially thanks to the increasingly widespread use of mobile devices, people's average attention span has dropped dramatically in recent years and currently stands at around 8 seconds.
With such a narrow window of time, it becomes essential to be able not only to offer adequate answers and solutions to your customers but also and above all to do it quickly before they lose interest in your product.
Faster communication directly within the application (without having to resort to external tools such as other websites) is more effective communication and if you are able to meet the needs of your customers, your commitment will be rewarded over time.
4. Create A Database of Your Prospects or Clients
Every time your mobile applications are downloaded or someone makes a purchase using it, this results in new data is collected and analyzed for future activities, mainly for marketing purposes.
Depending on your business's location, you must ensure that your services comply with the directives of data protection regulation.
Once you have obtained consent to the processing of data from users, you can use the information collected by your mobile application for marketing purposes or to collect and analyze the feedback received, so as to be able to make any changes and/or improvements to it.
At the same time, speaking of databases, it is also important that the infrastructure supporting your app is able to interface effectively with the app itself and that the data in transit between the mobile application and the database is always secure and easily accessible.
It is still an extremely competitive market, but if your interest is to increase the online presence of your brand and thus attract new customers, creating a mobile application is certainly a winning choice.
In short, numerous companies around the world are adopting this solution to keep up with the times. Building a mobile application is now becoming essential and it is important that your business reality is at the forefront of ensuring your success.