The world is struggling to fight Corona Virus and you might be sitting home getting bored. Even, when there was no Corona Virus, a lot of people get confused about what to watch. Some might consider movies and some might be looking for the best TV series. For obvious reasons, TV Series is the best option during this lockdown because they are lengthy. In the meantime, when we decide to watch a TV series, it becomes really hard to choose one. Because, A lot of TV shows begin every year along with many of the returning shows, and the browsing seems endless. Stop thinking, we are going to lead you to some of the most outstanding and nerve-wracking TV series that will definitely hook you up.
Money Heist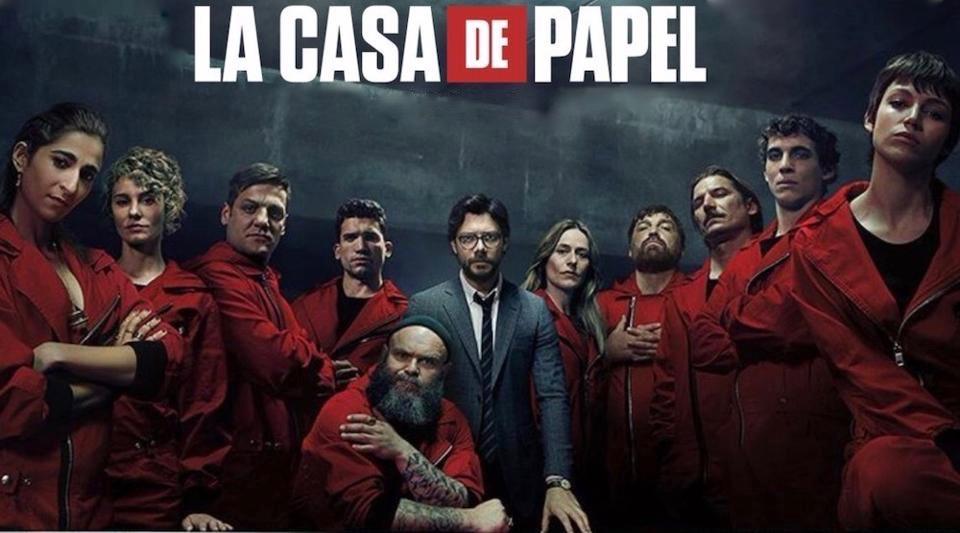 Money Heist might be the best TV series among all the other crime thriller genre. It is the most watched foreign language TV series running on Netflix and it is really very addictive thriller. Money Heist is originally known as La Casa De Papel which is literally means The House of Paper. Despite having the Spanish name, the title Money Heist has become popular.
The first episode was released in 2017 and on 3 April 2020, Vancouver Media has released Part 4. La Casa De Papel is an outstanding story of a criminal mastermind called The Professor planning to run the biggest heist in history to print billions of Euros in the Royal Mint of Spain. With eight selective people with different capabilities, the Professor is able to pull off a 2.6 billion dollars job which makes each of them hideously rich.
In 2018 Money Heist became the most-watched non-English TV series and one of the most popular on Netflix. Part 3 was shot in Panama, Thailand, and Florence. The first and second part was aired on Spanish TV and from the third part distributed on Netflix. Though part 1 and part 2 are considered as one season because of the single event and one robbery. As the story progresses, a new season brings a new heist. Therefore, if you like a crime thriller, there is no doubt that you won't feel bored and you will get addicted to what happens next.
Unorthodox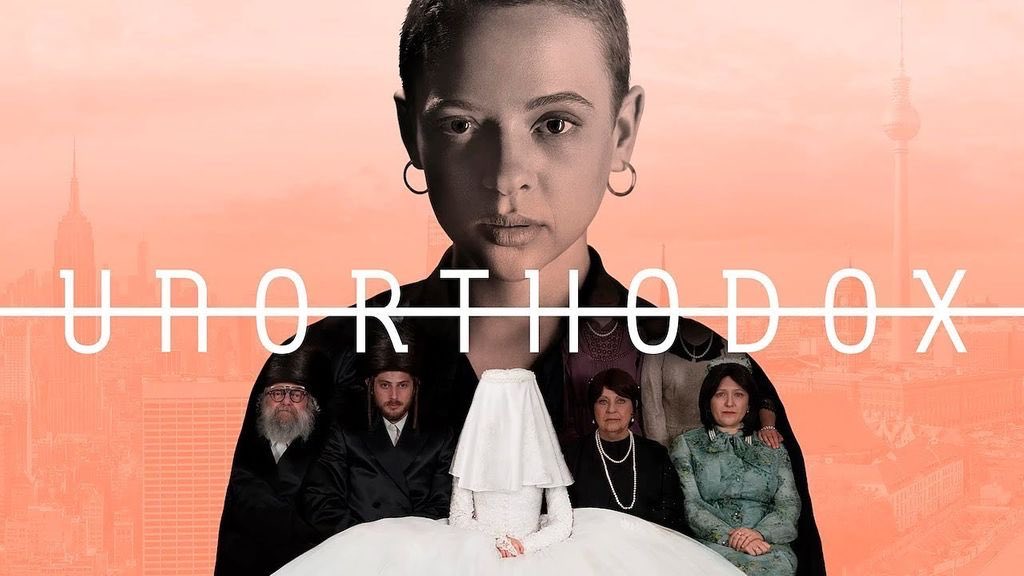 Unorthodox is a recently released TV series on Netflix telling the story of a girl who flees her arrange marriage and ends up in Germany. This autobiographical drama is loosely based on a Jewish girl who brought up in Brooklyn's Hesiodic Jewish community. There is a lot of TV series running well on Netflix but this miniseries has moved people very well. It somehow tore apart people's feelings and provide an exclusively unknown sight in the orthodox Jewish lifestyle. Unorthodox is narrated in English, Yiddish, and German.
It is a four-episode long series that comes with an uneven story lead by 19-year-old, Esther 'Esty' Shapiro. Despite unwillingness, she is married off to Satmar Jew called Yanky. After one year in their relationship,Yanky asks for divorce on the same night Esty comes to know about her pregnancy. After a short while she escapes to Berlin and explore a new life out of the orthodox Jewish norms. Eventually, Yanky and his cousin follow her to Berlin after knowing her pregnancy. As they follow the girl to Berlin because of their Rabbai's order, the story takes a new turn. In the meantime, Esty is on a beautiful journey to her freedom in Berlin.
Mr. Robot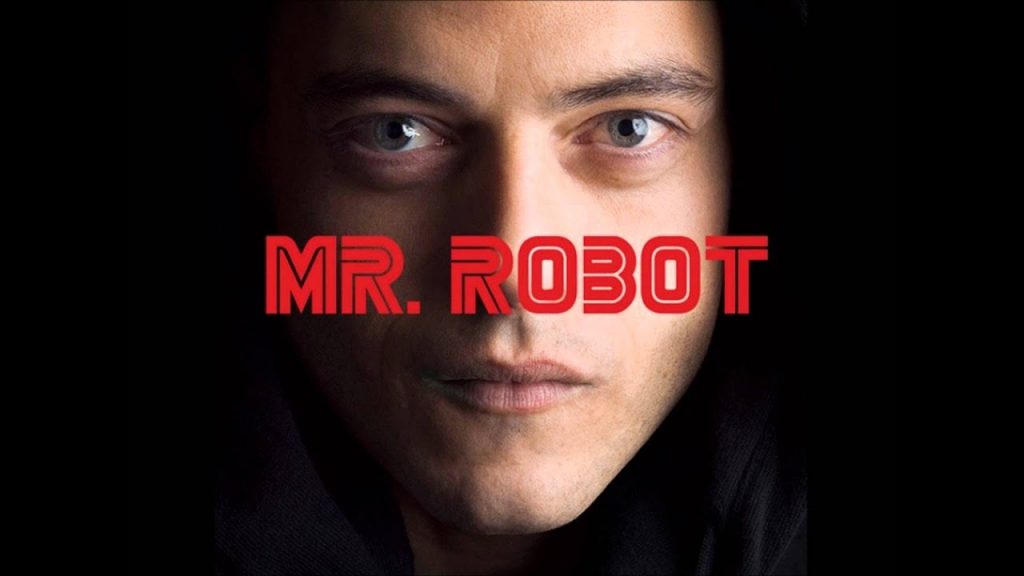 Mr. Robot is a bad-ass hacker TV series loved by millions of audience. If you like the world of hackers, you would definitely love this show. It started its journey in 2015 and concluded in December 2019. Being one of the highly-rated TV series, Mr. Robot remarks on many critical social and political issues. It involves politics, corporate corruption, imperialistic aggression, and social instability. It will definitely hook you up in few episodes with its twisted plots which end up with an unexpected scene.
The narrator, Eliot Alderson is a cyber security engineer suffering from anxiety and multiple personality disorder. He works for a corporation daytime and hacks in the night. Since he has a social anxiety disorder, he gets panic attacks which turns his character into a cryptic anarchist. Mr. Robot is the brain child of the cryptic anarchist character different from Eliot Alderson. Throughout the story, Eliot takes down a capitalist conglomerate called E Corp that happens to be the world's largest and unfortunately controlled by a Chinese White Rose.
The Witcher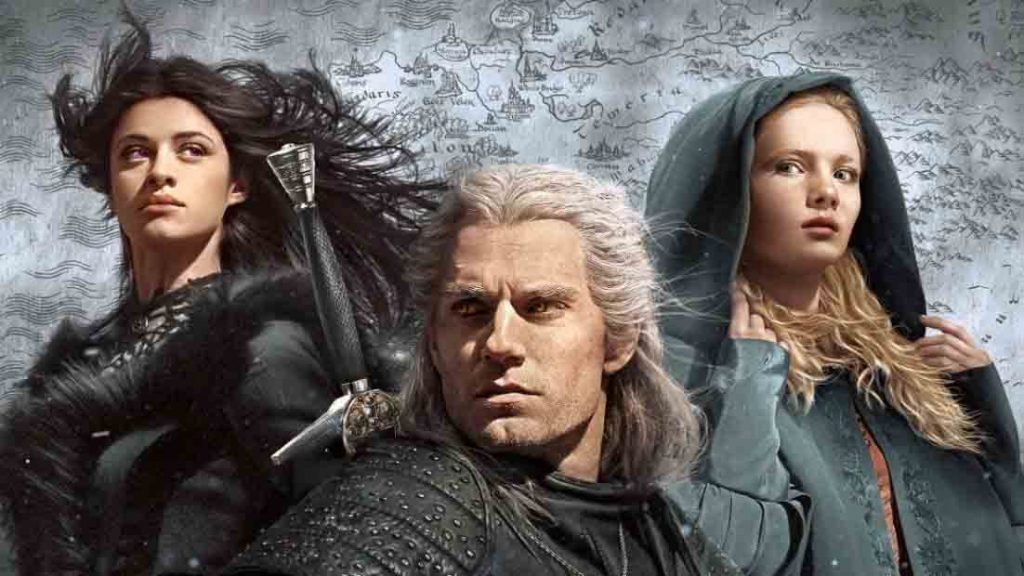 Let's get into the world of fantasy. The Witcher is the new fantasy drama series running well on Netflix. This adaptation is based on a book series by Polish writer Andrezj Sapkowski under the same title. Set on a medieval landmass, The Witcher tells a story of three leading characters Geralt of Rivia, Princes Ciri, and Yennefer. Throughout the development of the story, these three characters deal with their lives and go through a lot of hardships in different points of time while Geralt, the monster hunter is designed to meet princess Ciri.
Throughout the drama series, you will find a magical world along with monsters. Besides, majority percent of the characters are well connected either in a positive or negative aspect. If you like fantasy drama, The Witcher will be one a hell of drama serial that captures your attention. Thus, do not miss to watch this on Netflix.
Narcos: Mexico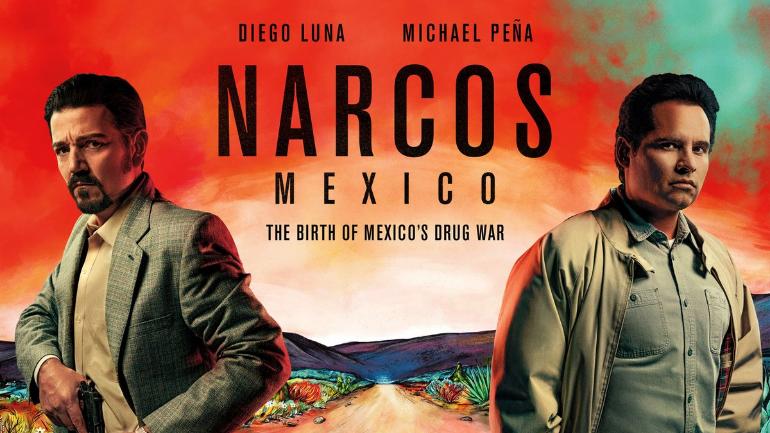 While Money Heist is a crime thriller that involves robbery, Narcos: Mexico has made its name as a crime thriller resembling drug dealers. It was first released in November 2018 and still continuing. If you want to discover the root of the drug dealers and the life of Pablo Escober, this is good bate. Sinking deep into the drama, you would discover the life of a drug mafia outdid all the fictional characters.
Narcos: Mexico remains one of the top Netflix distribution as a foreign language drama series. The powerful presentation of the drug industry and the political gameplay of Central and South American nations got a better depiction throughout this drama series. Central America especially, Mexico and Colombia remain the biggest playground for corrupt and mafias while violent people have the power of prospering into a rich lifestyle. It also shows that the drug industry exists because of the wealthy and rich people of the US and Europe. Though the story is pretty simple, it shows the same drug dealing scenes but the narration makes it very complicit.
Limitless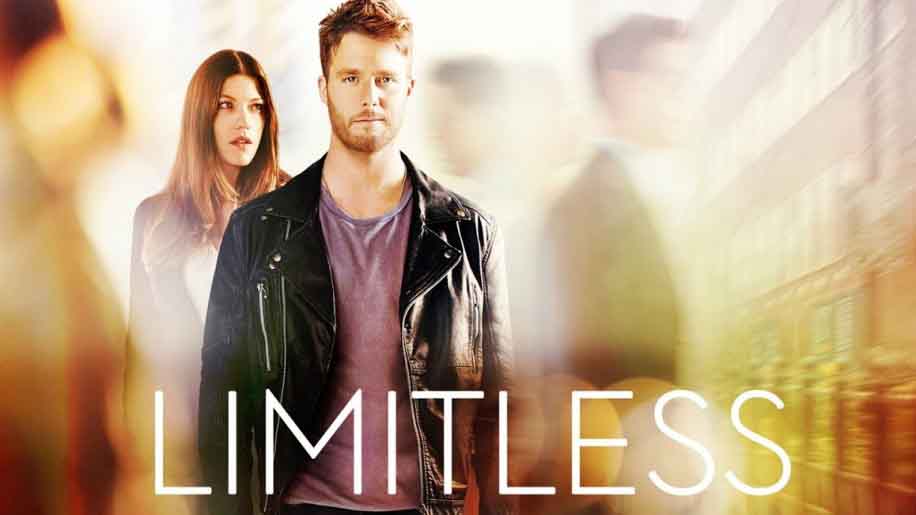 Limitless is addictive because It takes us where we wish to be. It makes us think how the character thinks. After an accidental consumption of NZT-48, a miracle happens to the protagonist Brian Finch. The capacity of thinking kicks out of the limit and he starts helping a FBI Rebecca Harries to solve her cases. Limitless begins after betrayal to their team, soon after Brian and Rebecca runs after tracing down NZT cartel and his associates involved in international incidents.
It is a CBS series based on the 2011 feature film Limitless stared by Bradley Cooper. The series released in 2015 and ran till 2016 and became one of the acclaimed work among many other TV sequels. Do you remember Lucy, Scarlet Johnson's film? Limitless shares the same mental technicality. Brian is a struggling musician and upon introduction to this drug, he is able to access every single neuron in his brain. So due to the newly found intelligence, Brian embarks on a new journey of solving mysteries cases. Now it's your turn, what would you do if something like this happened to you?
Sacred Game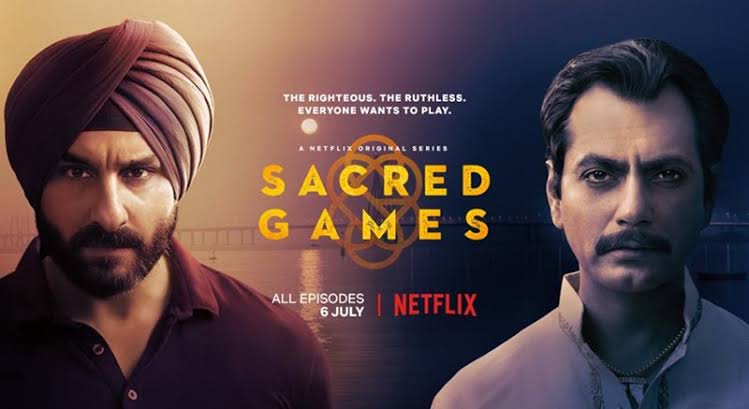 First TV series to make it to the list from India. The entire series is in Hindi but I bet you will enjoy as much as you will enjoy the Money Heist. The story starts when a Mumbai police officer Sartaj Singh gets information about the criminal overlord Ganesh Gaitonde. Singh (Saif Ali Khan) gets a tip from Ganesh that he will have to save Mumbai from chaos.
Ganesh is a notorious criminal who is lost for 16 years. Throughout the first season, the character development of Ganesh Gaitonde as a criminal will definitely give you something out of the box. You might have watched a lot of Hollywood based TV series but the character development is quite different here. Sacred Game was first released in 2017 and the second session got released in 2018.
The second season continues in flashback which also affects the present acts. The police officer Singh investigates the previous acts and unveils Ganesh Gaitonde's involvement with an apocalyptic Ashram. As a matter of fact, Singh's father was also involved with this mission. Overall, this is an excellent web series for ultimate thriller and mystery.
Jack Ryan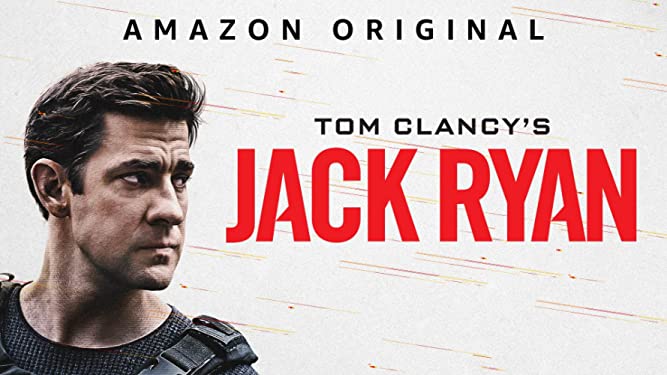 Jack Ryan is an adaptation of the popular book series with the same title by American novelist Tom Clancy. The protagonist, Jack Ryan is a former US-marine featured as a CIA analyst who explores a pattern of economic activity that thrusts him into a dangerous gambit. Before this episodic appearance, Jake Ryan has appeared in a few big-screen films and already became popular. For this time Jack Ryan appears in the long episode with more thriller and mystery. It is an Amazon Original released in 2018im and in October 2019 the second the season premiered. While the first season is completely based on the middle east and the Taliban, the second season explores the political turmoil of Venezuala and its rich minerals. Jack Ryan is an ultimate mystery and action thriller and it is very engaging.
Strike Back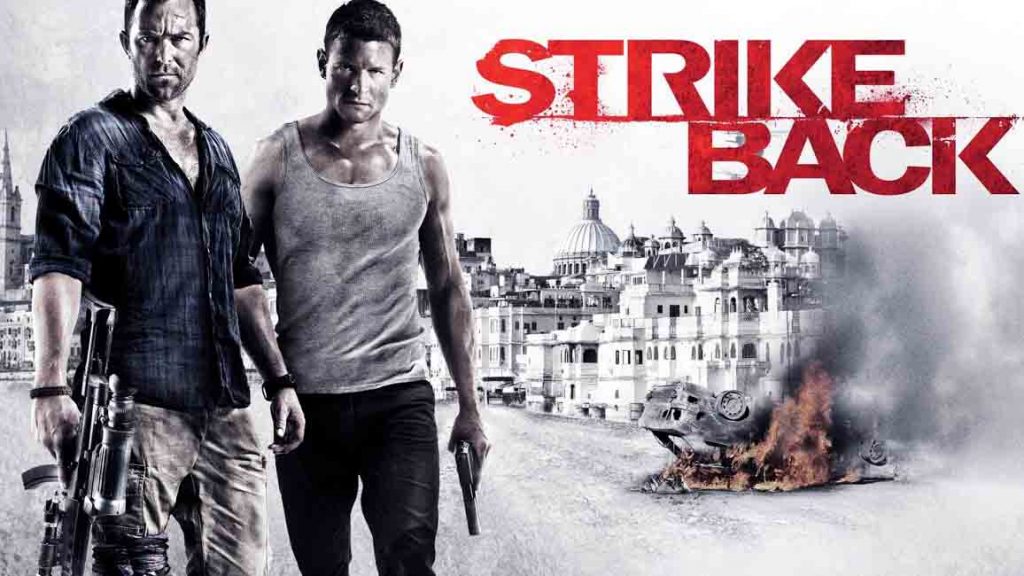 Strike Back is of the best army TV series based in the UK and it has won its recognition for a long time. Initially, Strike Back was first released in 2010 and the final season has just finished in February 2020. Strike Back is an action, spy thriller TV series where British secret force goes on several dangerous missions all over the world. The first season was aired on Sky One but when the second season was commissioned Cinemax joined the team as a co-producer. And from then the series was aired on Cinemax till the end. But some season used to be aired both on Sky and Cinemax.
Jessica Jones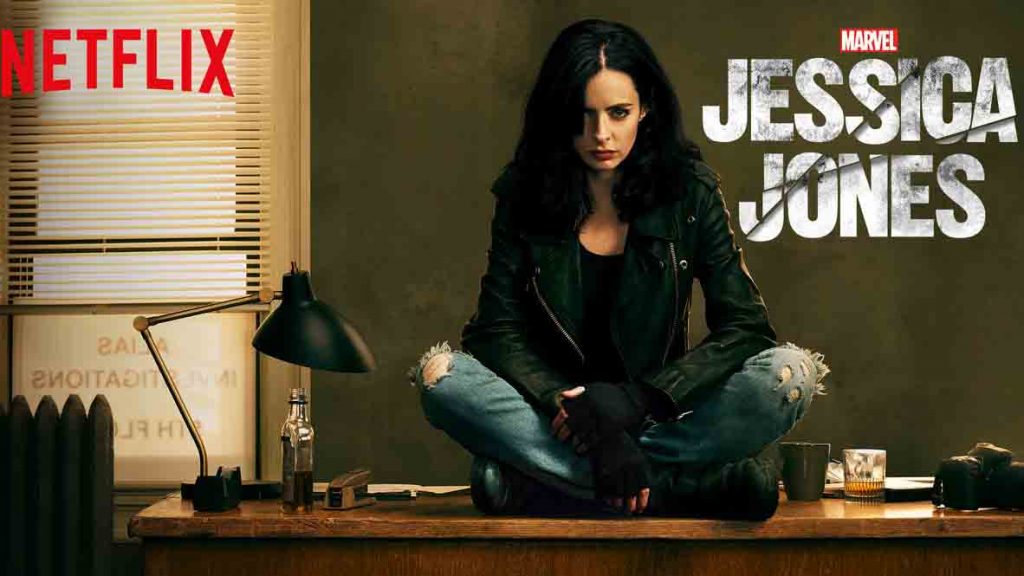 Jessica Jones is a original Netflix series featured by a dark marvel hero Jessica Jones. After tragedy as one of the Marvel hero, she starts living in New York city. She also starts a detective agency but not for doing good to other people or become a real life hero rather she just wants to live her life. This American web series involves in several cases. Jessica Jones is an intuitive and mysterious web series that ran pretty well. It was first released in 20 November 2015. The second season was released on March 2018 and acquired a noir them of sexuality, rape, assault and post traumatic disorder. This is not actually for kids rather it is for adult people. So if you are an adult looking for a mix of heavy thematic series, Jessica Jones will truly pay off and will be worth your time.
Fauda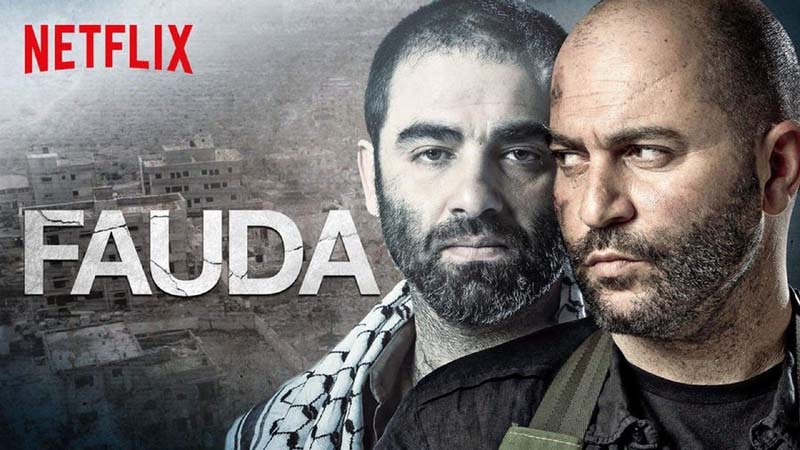 Fauda is an amazing web series in Arabic and Hebrew languages. This middle eastern TV series remains one of the tops in the world and it is highly rated by the IMDb. Fauda is a story of the retired soldier of the Israeli defense force. After leaving special force Doron started his own vineyard until he came to know that his enemy is alive who supposed to be dead. In order to complete his incomplete mission, Doron joins the army again and run for the special target. But due to their mistakes, their cover is blown and currently, the entire team is under risk.
Fauda is a very brave initiative and has completed its second series. Currently, this popular TV series is running its 3rd season. Most interestingly, these 3 seasons have come a long way with a single-camera setup. If you are considering watching this thrilling TV series, you are going to enjoy this and you would like to finish without any pause.