The post-apocalyptic cozy horror story "The Last of Us" is finished for now. Season 2 is coming, but probably not until mid-2024 at the earliest.
It's enough to cause many reactions and longings, but don't despair – we give you more series to watch, where people are thrown into a deep crisis and have to manage on their own.
Whether it's the apocalypse, plane crash, or other extreme situations that are to blame, here we have listed the ten best survival series that can stave off withdrawal after scary, cute, and terrifying stories about survival.
Though it is not possible to rank these series, we have put them on the list for our readers to catch it easily.
If you want even more about the survival genre, we also give film tips and much more in the podcast episode "Virus, plane crash, and cannibalism", which you can listen to here.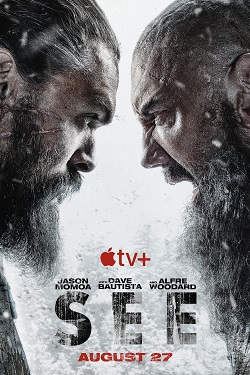 10. "See" (2019-2022)
"See" takes place in a dystopian future where people have lost their sight. Instead, the blind has extremely well-developed hearing, as well as creative and intricate systems for navigating society, hunting, and war.
Jason Momoa stars as Baba Voss, a clan leader of sorts who also raises two children who turn out to be sighted. In a world of the blind, the sighted are feared, so Baba and his partner Maghra, played by Hera Hilmar, work hard to keep the children's secret hidden.
On top of it all, we have the power-hungry queen Kane (Sylvia Hoeks) and Baba's archenemy and brother Edo Voss (Dave Bautista) who make life even more dangerous.
"See" is worth watching for some pretty spectacular and original fight scenes, but also offers three seasons of power plays and intrigue.
Streamed on: AppleTV+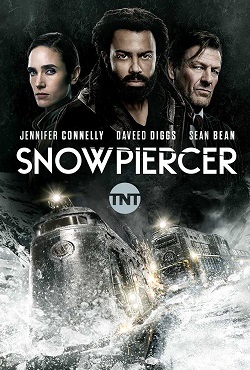 9. "Snowpiercer" (2020-2023)
This series is based on a French cartoon from 1982 that was also made into a movie in 2013 by Oscar winner Bong Joon-ho.
In Snowpiercer's future reality, the world has frozen over. The apparent only survivors are aboard a train with 1,001 carriages that orbits the Earth endlessly to avoid freezing.
The passengers, and what they have access to, are strictly divided by class. First class has a quite different everyday life to the stowaways in the "tail" who boarded illegally, and perhaps not entirely unexpectedly there will be a revolution.
Through three seasons so far, we've had constant surprises, both in terms of who's driving the train, and what the truth is about the climate and the people trying to survive in it.
Streamed on: Netflix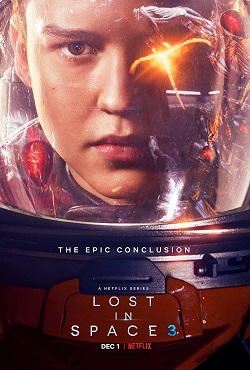 8. "Lost in Space" (2018-2021)
There are countless variants of stories about the Robinson family, first created by the Swiss Johann David Wyss in 1812, which must probably be called a subspecies of the genre robin sonade created with Daniel Defoe's "Robinson Crusoe" from 1719.
Already in the 1960s, the Robinson family was written out in space in cartoon format, and in 1965 came the first "Lost in Space" TV series.
In this Netflix venture spanning three seasons, Molly Parker plays Maureen Robinson who, along with her husband John and their three children, end up adrift in space. Parker Posey also has a very watchable role as Dr. Smith.
"Lost in Space" offers both dangers and challenges and not least discoveries, as they maneuver around unknown and sometimes deadly terrain while trying to keep the family together.
Streamed on: Netflix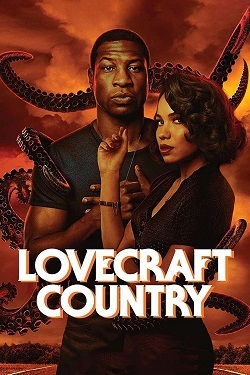 7. "Lovecraft Country" (2020)
This narrative from, among others, "Lost" creator JJ Abrams and "Get Out" creator Jordan Peele is set in an alternative reality and moves smoothly between horror, period drama, road movie, and sci-fi.
Here, there is an African-American family in the United States in the 50s who must fight for survival when they encounter several types of monsters, also of the white human variety. Jonathan Majors and Jurnee Smollett star as Atticus and Leti, while Courtney B. Vance and Michael Kenneth Williams are strong in supporting roles.
Racism and xenophobia, but also actual monsters, are among the elements that make "Lovecraft Country" a current, different, and exciting story about a struggle for life and death.
Streamed on: HBO Max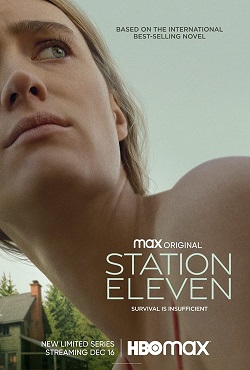 6. "Station Eleven" (2021-2022)
The world-shattering crisis in "Station Eleven" appears frighteningly close, since it is a flu that takes the lives of large parts of the population. The story is based on a book by Emily St. John Mandel, and we follow several people whose lives become intertwined.
The plot jumps between multiple timelines and includes elements such as a traveling theater troupe, a cartoon about outer space, and an alleged prophet. Mackenzie Davis plays Kirsten and Himesh Patel Jevaan, who by chance end up together at the outbreak of the pandemic.
"Station Eleven" is best for those who prefer human drama over action, but it also offers some doses of knife fights and explosions.
Streamed on: HBO Max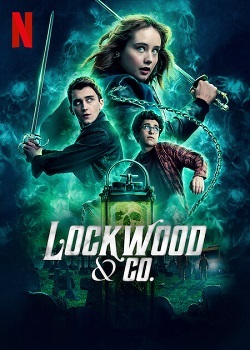 5. "Lockwood & Co" (2023-)
In this fairly recent British action series, a ghost invasion has put a deadly damper on society.
Only young people can see and identify supernatural beings through various abilities, so they are trained to become agents who exterminate ghosts. This is extremely dangerous work.
Lucy (Ruby Stokes) is a sort of teenage version of Lilli Bendriss who eventually gets a job at the entrepreneurial agency Lockwood and co. which consists of two teenage boys. Together they fight ghosts with swords, and silver and salt bombs.
"Lockwood & Co" has become a rather elegant and clever gothic "ghostbusters" that can be reminiscent of "Sabrina", "Wednesday" and "Enola Holmes" in the way it alternates between playfulness, horror, and tension.
(It must be said that the series is also good for the ear canals – there is a lot of 80s goth rock from The Cure and Bauhaus.)
Streamed on: Netflix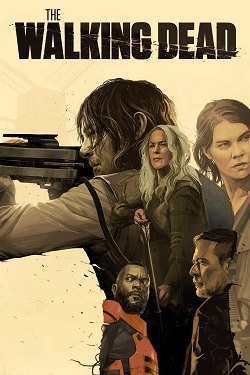 4. "The Walking Dead" (2010-2022)
While we're on the subject of classics, it's impossible not to include this one as well. There were eleven seasons in total from series creator Frank Darabont based on the cartoon of the same name.
"The Walking Dead" is, as the name suggests, a classic zombie series, but like most dystopian stories, it can also fit into many other genres.
The British Andrew Lincoln, who before this was possibly best known for "Love Actually" internationally, plays here an arch-American with a cowboy hat who must learn to live in a new Wild West – where wandering, gaping corpses threaten existence.
This series is also about how dangerous living people can be to each other.
Streamed on: Disney+ has all the episodes, but HBO Max, Stream, and Viaplay have all but the last half of season 11.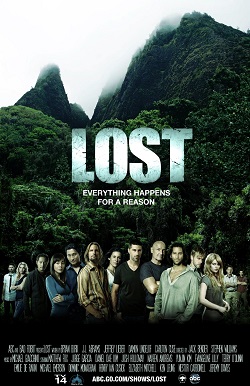 3. "Lost" (2004-2010)
It's hard to write such a list without including this classic from JJ Abrams. Here, too, it is piloted that is the starting point for a group of survivors finding themselves on an apparently deserted island. The series gave plenty of space to stars such as Matthew Fox, Evangeline Lilly, and Dominic Monaghan.
Looking back gives flesh to the story of the various passengers. Not entirely unexpectedly, several people struggle with various demons and skeletons in the closet that they are not very keen to share with others.
In addition, some mysterious creatures appear, not least a group of "others" who threaten existence. Through six seasons, the mystery is allowed to expand, and it can be difficult to keep up with all the sudden twists and turns, but if you want to see what inspired a sudden series since then, "Lost" is worth a look.
Streamed on: Disney+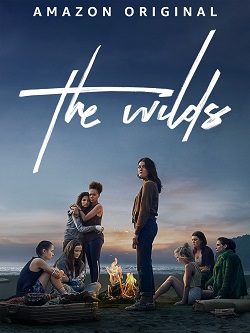 2. "The Wilds" (2020-2022)
In the same spirit as "Yellowjackets", we follow a group of young girls who more or less voluntarily go to a camp, but end up on a deserted island after a plane crash. The girls' stories are told through flashbacks to their past lives, and we see how their behavior on the island is shaped by their very different backgrounds.
And yes, "The Wilds" also gives clear associations with "Lost". We have a group of apparently randomly assembled young people who must learn to work together in order to survive.
Here, too, there is a parallel reality, and much is far from how it works. In the second season, the universe began to open up even further.
(In an earlier version of this matter it was stated that season 2 would arrive in May 2023. The correct thing is that season 2 will arrive in 2022. This was corrected on 26.03 at 23.12.)
Streamed on: Prime Video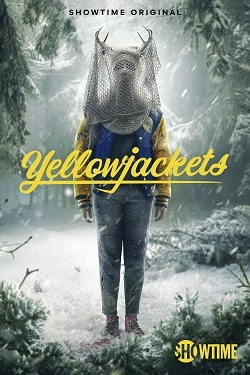 1. "Yellowjackets" (2021-)
On March 25, season 2 of this creepy drama series about a high school girls' soccer team ending up in a plane crash, ending up in what appears to be a desolate wilderness where they must fight to survive. That someone survives is no spoiler, much of the series' tension relies on the story of the lives of several of the women 25 years later.
Their aversion to talking about what happened is intertwined with flashbacks to the wilderness. We more than suspect dark secrets that have consequences for their lives even today. It also entices possible supernatural or occult elements – and potential cannibalism.
Christina Ricci, Melanie Lynskey, and Juliette Lewis are among the actors who deliver elegantly in this psychological thriller that evokes associations with "Lord of the Flies", only with teenage girls.
"Yellowjackets" was created by "Narcos" producers and screenwriters Ashley Lyle and Bart Nickerson, where Eva Sørhaug directed three episodes in season 1.
Streamed on: SkyShowtime