Today Netflix is the most popular streaming media in the world. Though it began its journey back in 1997, it is 2007 that it started streaming. However, on January 16, 2016, it took over the world by storm by going live in 130 countries. Nearly a decade and a half, it has released a significant number of Original Netflix titles along with thousands of films and TV series. How many of them do you remember? Well, maybe many. Let's check out the best Netflix Original titles that created a buzz in the entertainment world.
Now Netflix is ​​a common thing in most homes around the world. The streaming giant has more competitors than ever, but despite a slight decline in subscribers, it still stands strong in people's consciousness as the streaming service "everyone must have".
Over the years, Netflix has entertained us with, among other things, extravagant prestige dramas, genuine high school series, terrifying horror, and exciting adventures. And not to forget all the mediocre films and series the streaming giant also spews out.
And here are the Best Netflix original titles we remember best that Netflix has brought for its subscribers!
The Three Largest Flagships
"House Of Cards"
"This is the future; streaming is the future. TV will not be a TV in five years, everyone will be streaming", screenwriter Beau Willimon enthusiastically told at the TV fair MIPCOM in Cannes in 2012.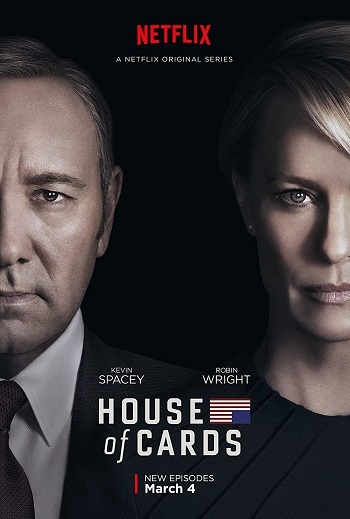 Willimon was the creator of Netflix's first major original series, the "House of Cards" which heralded a change in the status of the TV series.
Directed by David Fincher for the first few episodes and starring the once highly regarded Oscar-winning actor Kevin Spacey, the series took us into the icy world of American politics.
It was The West Wing's evil twin that everyone loved till the end of the series. The audience was convinced by its political game and manipulative masterminds. Dice roll 6.
And the series not only convinced the media, but it also convinced the Emmy Academy, which nominated "House of Cards" for best drama series as the first streaming series in history. The award went to the last season of "Breaking Bad", but "House of Cards was still historic".
Also Read: 11 Best Holocaust Movies Based on Auschwitz
Then, unfortunately, things unraveled for the series eventually, the political intrigues started to become long-winded, and serious #MeToo accusations came in about Kevin Spacey – but in the beginning, it was good!
"Stranger Things"
Then we turn time forward a few years to the summer of 2016, and back to 1983.
"Stranger Things" took over our TV networks, and the combination of high school genre vibes, Steven Spielberg's 80s coolness, and Stephen King's eye for the unsettling immediately hooked us.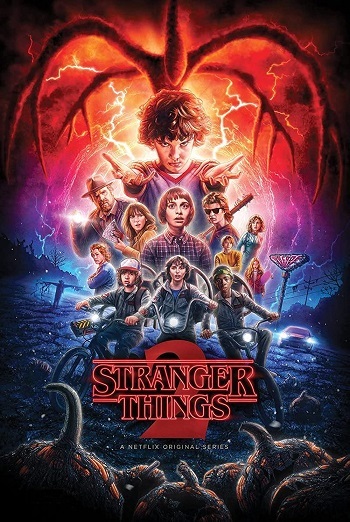 With several great characters, a cracking good soundtrack, and a delicious color palette that gave pleasant shivers down the spine, Matt and Ross Duffer (Duffer Brothers) created a cool and rich world. Where themes such as friendship and losing a child are treated both warmly and brutally.
We fell in love with the nerdy foursome Mike (Finn Wolfhard), Dustin (Gaten Matarazzo), Lucas (Caleb McLaughlin), and Will (Noah Schnapp). Also, we let ourselves be fascinated by the mysterious Eleven (Millie Bobby Brown) and developed a heart for the good-natured, but scruffy Sheriff Hopper (David Harbour).
The series hasn't been as great in all its later seasons, but it's always been entertaining. And we're very excited to see how our gang in Hawkins, Indiana will fare in the fifth and final season of the series, which will probably arrive some time in 2024.
"The Crown"
2016 was indeed a big year for Netflix. After a summer dressed in the colors of the 80s, the autumn was to be a more spectacular affair when the trip went to the British royal house in "The Crown".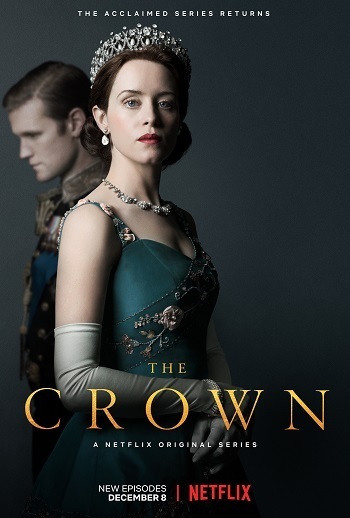 Series creator Peter Morgan introduced us to a young Elizabeth, who, in Claire Foy's persona, stood on the steps of a turning point where Britain's conservative attitudes such as great power, monarchy, and church-state were challenged by both public opinion and members of the royal family.
Aided by brilliant actors, beautiful photography, and a well-graded color, the first season was a magnificent and successful history lesson. And till now, it is one of the best Netflix original Titles.
War, political intrigue, scandals, and a faltering British Empire – Peter Morgan wove it all together with a focus on the person behind the crown in it all.
We were captivated in 2016 and the series continued to captivate us, even when new actors took over the lead roles. In November, Imelda Staunton takes on the role of Queen Elizabeth II when the fifth season of "The Crown" premieres, and we're really looking forward to it!
Crime Thriller Based on True Event
"Making A Murderer"
Together with the podcast "Serial" and the HBO documentary "The Jinx", the Netflix series "Making A Murderer" is one of the best Netflix Original titles we can remember. So, we thought, the story of the "true crime" genre's tremendous popularity in the 2010s is to be written.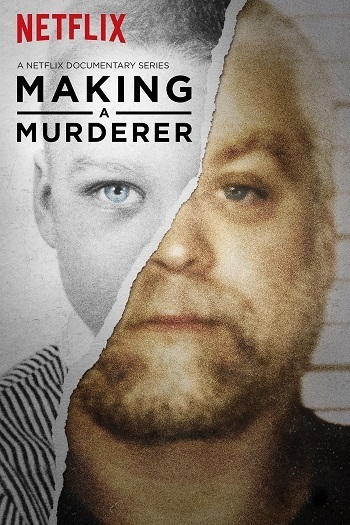 The series about the possible judicial murder of Steven Avery became a fast-growing TV event in Christmas 2015. Besides, "Making a Murderer" got a wide fan base and took up a lot of space in the news media at the beginning of 2016.
However, the series was criticized for some omissions in how they portrayed their main character and the case's evidence. People became enormously interested in the revelations of the case of Steven Avery and the murder.
After "Making a Murderer", reality-based crime has become one of Netflix's big ventures. With, among other things, "Tiger King", the subgenre "true swindle" and great success for dramatizations such as "Dahmer".
But "Making a Murderer" is probably still the one we remember best. A series that in both aesthetics, style, and storytelling technique has left its mark in a well-trodden genre landscape.
Most Talked Netflix Series
"Tiger King"
And speaking of true crime, "Tiger King: Joe Exotic and "Tiger King: Murder", Mayhem and Madness" actually have to be on this list when we talk about the titles that became the biggest talking points.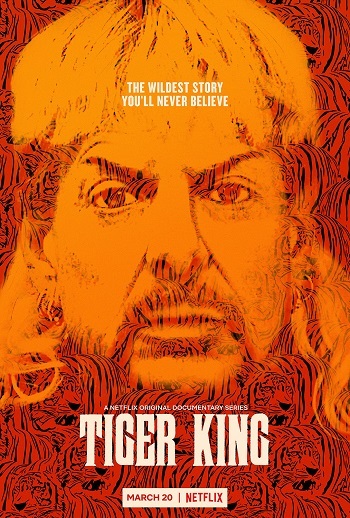 Because people were talking about something other than "Tiger King" in March 2020? Yes, except for the corona pandemic, of course.
And we're not going to start a new conspiracy theory that Netflix created the pandemic in a lab precisely to ensure that millions of people worldwide had nothing better to do in the spring of 2020 – but thanks to good timing from Netflix.
Because the crazy heist story about a tiger king, an animal rights activist and a murderer proved to be just what we needed when the country shut down.
At that very moment, it was needed, an absurd journey into a completely silly and disturbing world.
"Bridgerton"
Netflix has a nose for good rum Christmas treats and likes to release exciting titles in the middle of Christmas. It also consumed a lot of media space during that time. So, we can easily put it on the best Netflix Original titles list.
We watched it, like the rest of the world, when it appeared on the streaming service on Christmas Day 2020. People loved it because we have an insatiable appetite for romantic costume dramas!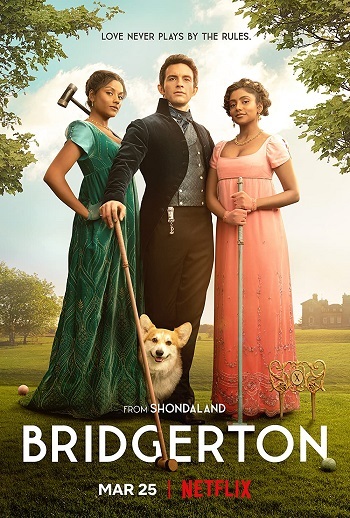 Lady Whistledown's sharp tongue but soft narrator's voice was an excellent wrapper for this juicy and shameless soap opera of a costume drama, which depicted the scandalous lives of London's elite in the 19th century.
The series took Netflix by storm with its colorful palette, playful soundtrack, engaging characters, and steamy romance. And "everyone" had something to say about "Bridgerton".
On the one hand, the series was praised because of its feminist twist. Besides, the colorful cast shows that it is certainly possible to achieve representation of diversity on TV. But many felt that the series' attempt to be color-blind was problematic. Moreover, it also drew criticism for an unvarnished portrayal of non-consensual sex.
When season two ticked in earlier this year, we have still glued to the screen again. Dear Lady Whistledown, 2023 and season three can't come soon enough!
"Squid Game"
If you haven't watched it, you must have heard it. Squid Game is one of the best Netflix Original Titles today. Korean film has been known for a number of years now. And it seems like people are interested in this particular genre – horror and monster films.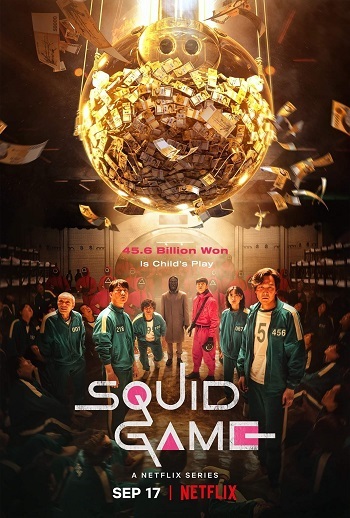 But when Bong Joon-Ho won the Oscar for best screenplay, and best director, and "Parasite" won the Oscar in 2020, it opened the door for Korean cinema to reach an even wider audience.
Together with the growing interest in Korean culture in the West, via for example K-Pop, there was now a screaming need in the market that Netflix knew how to exploit. The result was the big talking point for the series 2021 – "Squid Game". It is a series where "The Luxury Trap" met "The Hunger Games" in a Korean game show from hell.
The series combined a colorful palette and a tight universe with characters we grew to love. And it made our hands sweat from old children's games like 1-2-3 red light and tug of war.
The playful visual style and the contrast between child's play and extreme violence made the series brutal and shocking, funny and entertaining.
But what made "Squid Game" actually impress us was the depth of the story told. The critique of capitalist society and the well-placed commentary on the vast disparities between rich and poor make it engaging. So, we have to admit that the series did not maintain the same high level of quality throughout the season, but we were entertained!
Trembling Horror Stories
"The Haunting Of Hill House"
From ultra-violent entertainment to terrifying horrors – Netflix has gradually acquired quite varied. Now it also has a captivating horror library, thanks in large part to its collaboration with series creator Mike Flanagan.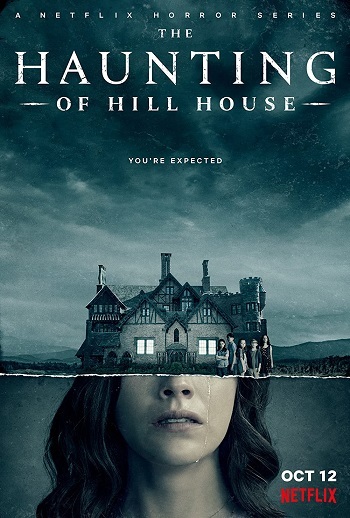 The "Doctor Sleep" director has given the streaming service several spooky treats in "Midnight Mass" and recent "The Midnight Club,". However, the best of them all is "The Haunting of Hill House". That is his best Netflix horror — it went right in on our top list for 2018.
Based on a Shirley Jackson book from 1959, this is a series that elegantly tackles recognizable and universal anxieties we have for our loved ones, and drives them through a delicious haunted house that frightens our main characters both awake and asleep.
We are not scared by "jump scares" every time the camera moves. It can actually be so long between the chills that you almost forget that this is a chill, but only almost. And when it hits, it hits in the most wonderful way.
Best Netflix Original Titles – Animated
"BoJack Horseman"
Between blockbusters, prestigious dramas, polished Christmas films, and endless reality-based crime, Netflix has also delivered some slightly narrower productions that have really excited us with their distinctive character and artistry.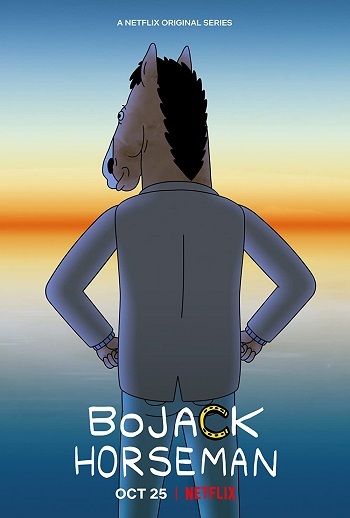 One of the best Netflix original titles we remember best is the animated comedy series "BoJack Horseman".
In a Hollywood populated by talking animals, faded "sitcom" star BoJack lives a life steeped in frustration, alcoholism, and melancholy.
And although the main character's many vices make up the engine for plenty of hit-and-miss and fairly dark humor, the series never loses its ability to accommodate seriousness, thematic insight, and great humanity.
The way the show dares to talk openly about major human issues, such as addiction, depression, and mental health, gives the show nerve and genuine sincerity.
And the wonderful mixture of absurd lines, cozy company, smart satire, poetic respite, and crackling funny jokes make "BoJack Horseman" fully cast serial art.
"Arcane: League Of Legends"
When an animated series based on the game "League of Legends" appeared on Netflix, we thought that this would only be of interest to those who have actually played "LoL" and that the series was too narrow to prioritize.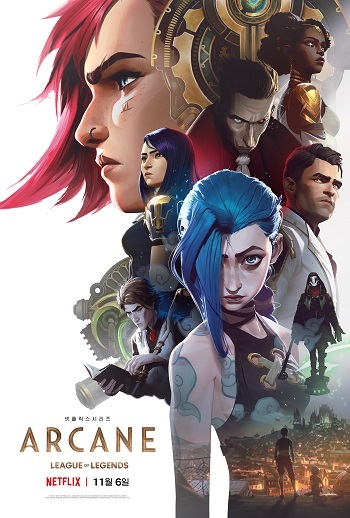 Alas, how wrong one can be, because "Arcane: League of Legends" is animation art of the highest class, and a masterfully told story of love, trauma, and loss.
The series gave us the origin story of Vi and Jinx, two of the most popular game characters. But you didn't need any prior knowledge of the game to get carried away by the story.
By combining 3D animated characters with hand-drawn 2D animation, French animation company Fortiche Production created a unique style and picturesque expression that looked absolutely stunning.
"Arcane: League of Legends" was simply both a feast for the eyes and a powerful story that hit us right in the heart. The result was wide popularity and media attention which makes us consider it one of the best Netflix original titles ever produced.