Do you love Xbox Wireless controller?
There is good news for you from Xbox Design Lab bringing two of their latest edition wireless controllers. The recent announcement has confirmed that there will be one with camo design and another with radioactive electric volt.
Microsoft's Xbox wireless controller line is getting fancier for users day by day. And the latest two designs will steal gamers' hearts. The all-new camo design and radioactive designs are loved among youths and the latest addition will not be different from young gamer's expectations.
All New Daystrike Camo Special Edition
Though camo design was introduced before the new redesigned one looks even more intimidating. What is the difference between previous camo designs and this newly released Daystrike Camo Special Edition?
As you might have learned that already there are two different models in the camo lineup. And the Daystrike camo is the third one to be added. Night-ops camo and Arctic camo became very popular and the Daystrike is expected to follow the previous two. There are three varying tones of red splashes with a black and grey backdrop. Microsoft's design team has also come up with a "streetwear vibe" this time.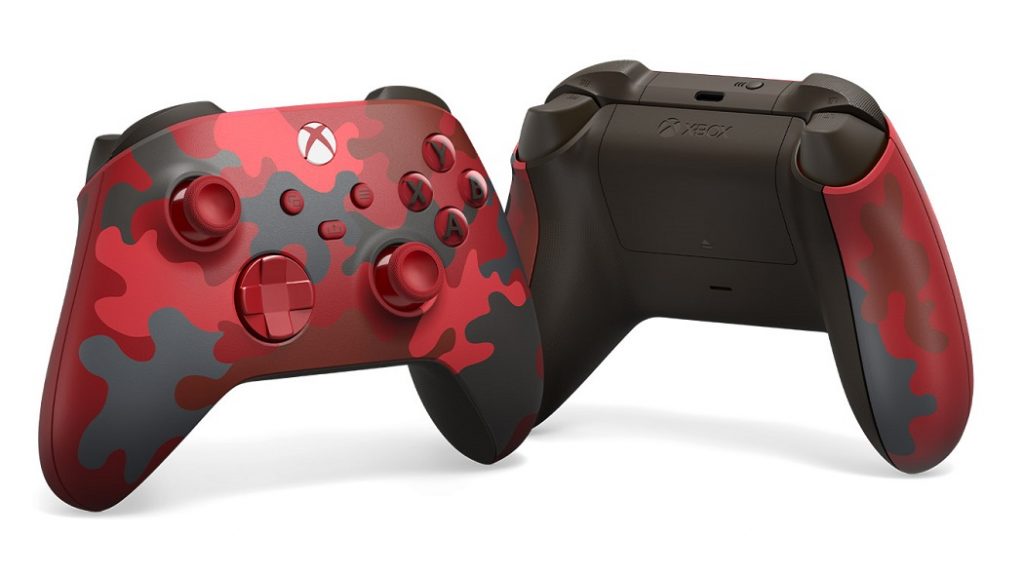 Xbox has confirmed that the product will be released on the 4th of May this year for $69.99. The release date for this particular product is a little late than the radioactive electric design.
Radioactive Electric Volt Design
The second one, Radioactive Electric design with yellow color on top and black on its bottom looks fantastic. It has a bright yellow color with a spearmint gum brand. The color is somehow the most pivoting one in the Xbox controller lineup despite being a very simple look. Though this one's color does not look so intriguing as the camo Daystrike yet it seems attractive for those who like something unique.
The latest Radioactive Electric design more often goes with athletic gaming nerds. By looking at the design, a lot of people would agree with me that it appears to be matching with athletic apparel or sneaker design.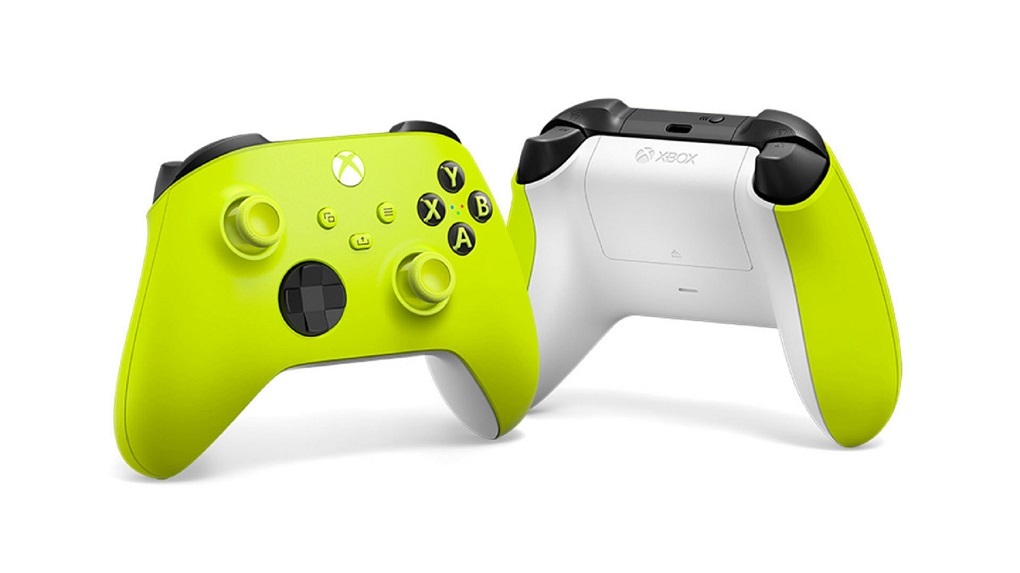 As we have already discussed that this second wireless controller will be released earlier than the camo one, it is expected to be released on the 27th of April. The cost is a little less than the Daystrike Camo design, to be exact, $64.99.     
Contributing to Eco-Friendly Hardware Manufacturing
Is there something new or remarkable in these two new controller lineups?
Yes, both the controller prioritizes sustainability. Xbox has never come close to something more eco-friendly before. The authority has confirmed that both the models will have post-consumer recycled (PCR) resins.  Xbox never has used such a thing in its hardware-making history. Don't worry, it's recycled resin but you can expect something as durable as the previous models.
It is also confirmed that a major portion of these controllers will have recycled materials like automotive headlight covers, plastic water jugs, and CDs. In this way, Microsoft's subsidiary Xbox is going to commit to contributing to reducing waste material that is destroying our world.