This year's BAFTA Games award has a lot of surprises and among them, Returnal stood in pride. This third-person shooter science fiction was nominated in several award categories for its artful making. And the BAFTA did not disappoint them. It won the prestigious "Best Game Award" alongside the Audio achievement and Music. Jane Perry, the lead character also won the best Performer in a Leading Role to play Selene Vassos.  
Housemarque's Returnal has been a PlayStation 5 exclusive that is capable of taking advantage of console power. However, the real power and thrill are hidden under the skin of a third-person shooter that gives a painful enjoyment.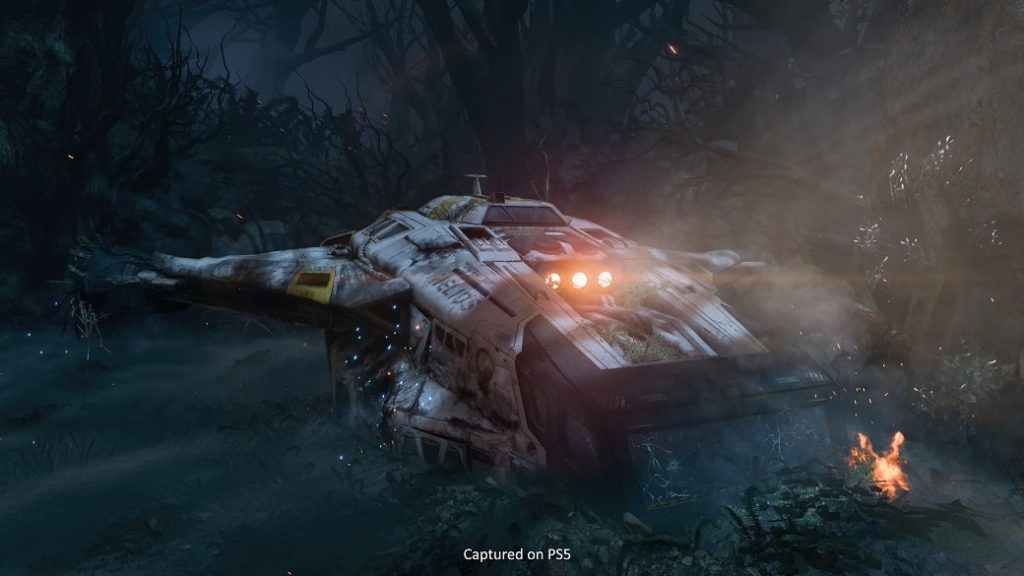 Overly Itchy Storyline
In Returnal, we see Selene the protagonist, represents an astronaut. Hard on look seems badass enough. The cover of the game gives us the reason why she is such a badass astronaut. In particular, we find her with a background wall full of cracked and destroyed helmets identical to hers. The front shields of the helmets carry marks of dark alien creatures all in slimy tentacles.
As a player, you get to play the role of Selene and it makes you crash landing with your spaceship on Atropos. It is a remote planet full of hostile aliens and you along with all the scientists are suddenly in danger. Don't worry you are equipped with powerful firearms to resist the relentless hordes of beasts; they are fast and aggressive.
But anyway, the disappointments happen, you will be killed. Or your she avatar gets killed. Ohh, don't leave, this is where your story begins again. You will wake up again at the crash site as all game does. It means you are stuck in a time loop stubbornly making you start over.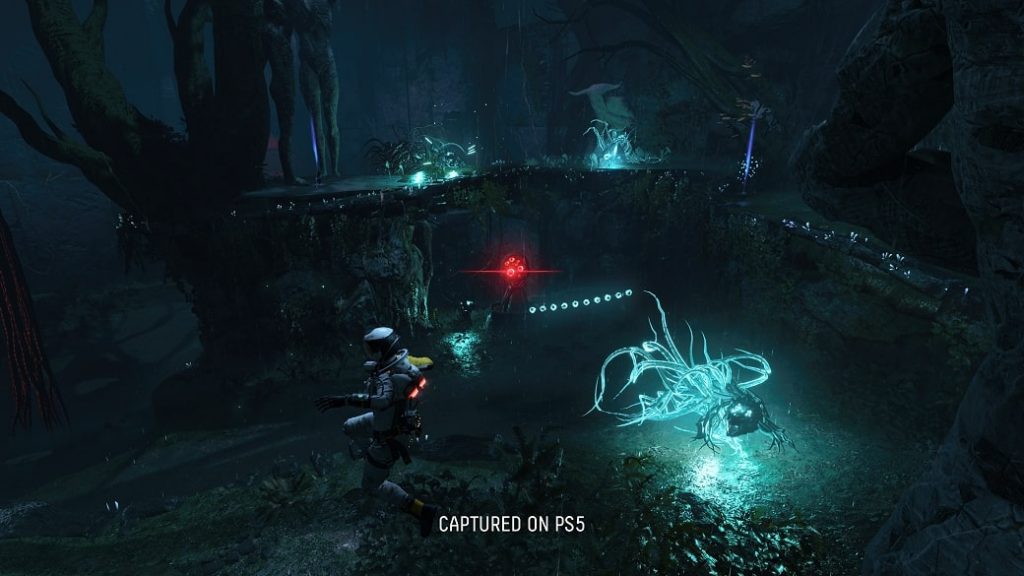 Gothic Background Music and Light Show
Finnish game developer Housemarque has done a great job with the background music. That is the reason for the Sound achievement and music at the BAFTA right?
For, the developer, despite Returnal being their first major production, they have pulled the job in every aspect of this third-person shooter. And their numerous nominations prove they have.
Housemarque's apocalyptic excitement in the Returnal often touches the gamer's retina. The fight against the enemy line in the darkness of Atropos surely recalls the nervous shoot 'em ups for the fame. And the sound and light show here leads us into a breathtaking deadly alien era sending us to shivering excitement full of pain.
Also Check: Best War Games of All Time
Our lead character, Selene's hyper-responsive controls are flawlessly fluid which gives us absolute control behind the triggers. The gameplay makes us quite happy despite its intense passages, tough enemies, immobility, and slowness that lead to the certainty of death.
In addition, its 3D sound quality is extremely helpful through our headsets. This brilliant sound mechanism helps us protect ourselves against harm in a blind spot. At its best, Returnal itself is a whirlwind of ballistic energy while its sound composition raises the energy further higher up.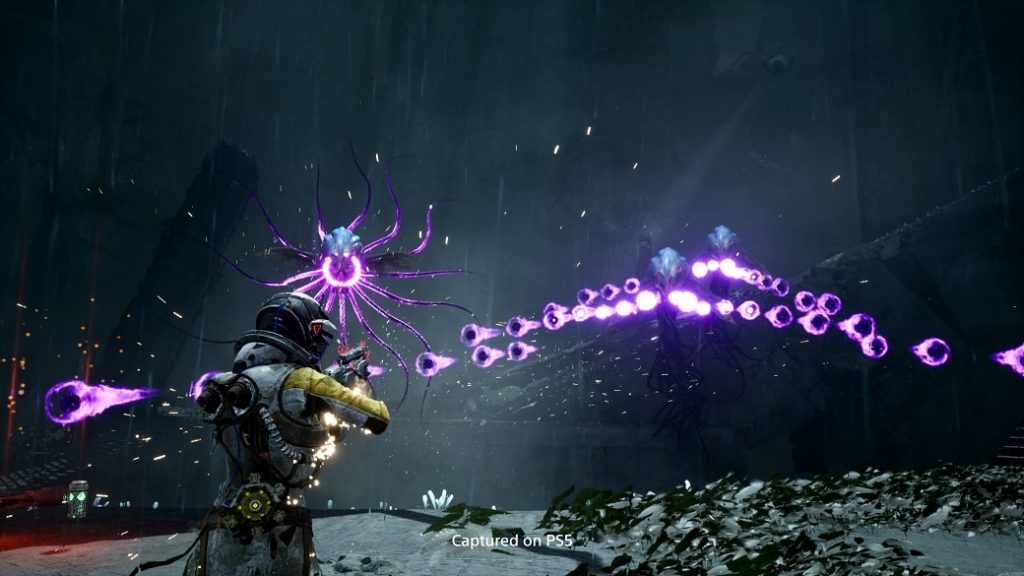 A Roguelike Game with Questionable Accuracy
Returnal is a roguelike adventure third-person shooter where your avatar's death is omnipresent. It comes with an automatic safety net judiciously placed shortly before your failure. Dying in a roguelike is painful because you have to go back to the beginning and rearrange everything procedurally.
It is a snappy concept where death goes hand in hand with some other advantages. If you return to the beginning after failing to complete, you come back with new permanent improvements that will keep you alive a little longer for the next attempt. However, it only happens when you get your hands on powerful weapons in the previous attempt. With this given chance of having an advanced weapon early on, there is a hope to always go a little further. Who knows, you might get a hard-fought victory because of this systemic privilege.
Returnal pinches your shoe because it gets desperately stingy with rewards and punitive at the slightest misstep. The design of the game is ruthlessly trampling on a type of developed pleasure and feeling eternally weary that wants to keep our heads underwater. To the point, no matter the toughness you carry with your badass avatar Selene Returnal will try to put you down every time you put your heads high up. But despite all this hardship is worth the shoot, if you are a gamer enough.