Norway has an incredibly beautiful nature, with the endless sea, green fjords and snow-capped mountain peaks. Both tourists and Norwegians love to holiday in Norway, but which holiday areas are most popular? Here are the recommended travel destinations in Norway suggested by our readers who named the 10 best travel destinations in Norway.
10. Stavanger
Do you like hanging out at trendy coffee shops with friends while standing with the moment of thrill on the surfboard over meter-high to your next? Then Stavanger is a good travel destination for you. The coastal town has a bit of everything to offer the urban and active; long shopping streets, luxury shops, countless restaurants and cafes as well as a number of speciality shops.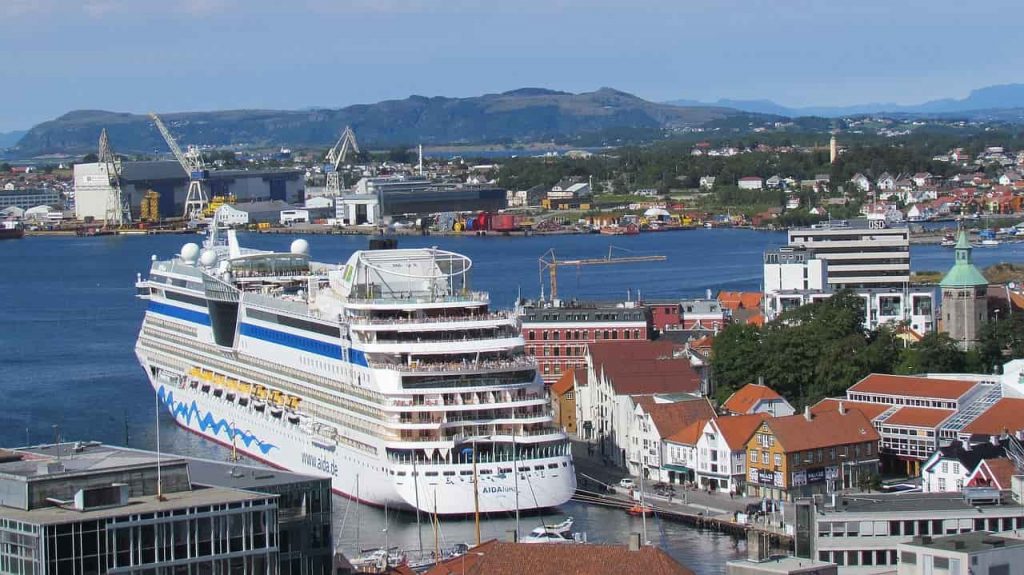 The inhabitants of this city like their city, and if you walk around the cramped wooden houses that dominate the city centre, you notice that the oil adventure has affected the wallets of the people around you. This in turn has led to a thriving business community with rich opportunities and a large selection for the shopping enthusiast. Stavanger is Norway's fourth-largest city with just under 130,000 inhabitants but is experienced as relatively intimate and cosy.
9. Trondheim
One of the most beautiful cities in the Nordic region and it is one of the best travel destinations in Norway as well and it has a lot to offer. Trondheim was founded in 997 by Olav Trygvason as Nidaros. Later, the city was named Trondheim and is the third-largest city in Norway. The city was the Norwegian capital from 1030 to 1217 (was then moved to Bergen, which was the capital until 1314).
Among many other tourists' destinations, you should not miss experiencing Nidaros Cathedral, one of the most popular tourist attractions in the city. Olav the Holy's tomb church was erected right after his death. After that, first as a wooden church and then a stone church was built in that place. The church that exists today was started in the middle of the 12th century and was a pilgrimage church for many Christians in the Middle Ages. The church is a magnificent building, and no matter how you relate to religion, it is an experience to enter it.
8. Kristiansand
Kristiansand is one of Norway's most popular summer cities. With both Animal Park, sun and summer. The capital of Sørlandet is a magnet for tourists on Norwegian holidays. And surveys show that people are happy. As many as nine out of ten tourists who visit Kristiansand would like to return. And due to that reason, it has become one of the top 10 travel destinations in Norway.
At first, we have to introduce the beach for summer holidays in this city. Bystranda is one of the few beaches in Norway with a "Blue Flag", and here young and old meet for swimming, playing and fun throughout the summer.
Secondly, it is not possible to visit Kristiansand without taking a trip to the beautiful skerries. In the summer, a regular bathing boat goes out to the islands from Pier 6 in the centre including Bragdøya and Dvergsøya.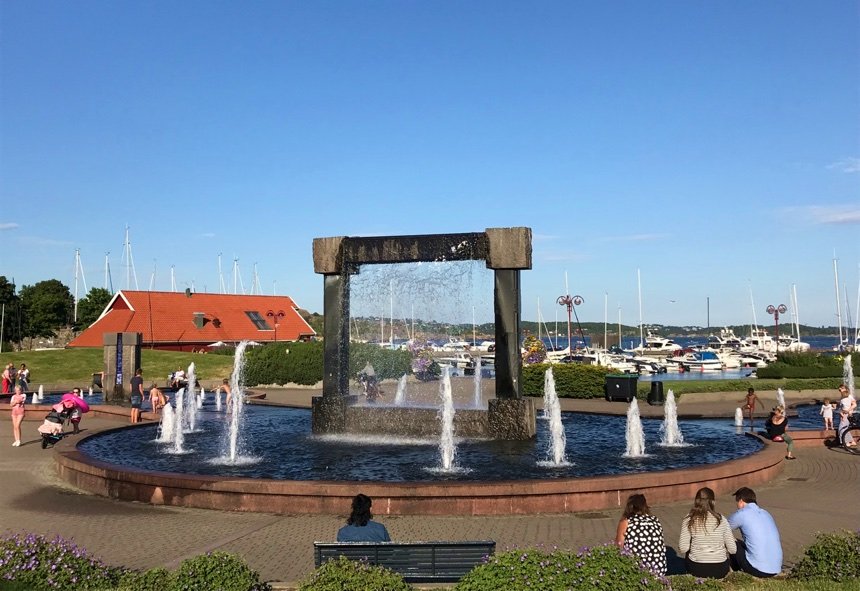 Fish Bazaar is the city's number one meeting place in the summer. Restaurants, boating and crowds around the town's fish bazaar is quite famous. Here you eat fresh shrimp on the pier or enjoy a better meal in the sun wall at one of the many restaurants on the pier. The Kilden concert and theatre house is close by, and here there are free concerts throughout the summer.
Summer is the best time in Norway and here are a number of well-known national and international artists perform on large and small stages in Kristiansand every year. Concerts take place in Ravnedalen nature park, there are quizzes and entertainment every weekend throughout the summer. Intimate and different stage arena in the city also draws loyal fans and visitors to fun and good music.
7. Flåm and Flamsbana
In the middle between steep mountains, steep waterfalls and narrow valleys lie Flåm, a tributary to the Sognefjord. There is a good transport system that incredibly makes it easy to travel by bus, car and boat. In the spring and summer, even large cruise ships enter this narrow fjord and dock at Flåm harbour.
Hiking in the mountains around Flåm, or taking a relaxing fjord cruise on the Aurlandsfjord and Nærøyfjord is rewarding. This trail is on the UNESCO World Heritage List. This small village offers unique nature experiences which made this one of the top travel destinations in entire Norway. On the way to this village, you will find the world's most spectacular railway.
Flåmsbana is described as the world's most spectacular train journey and is one of the most popular tourist attractions in Norway.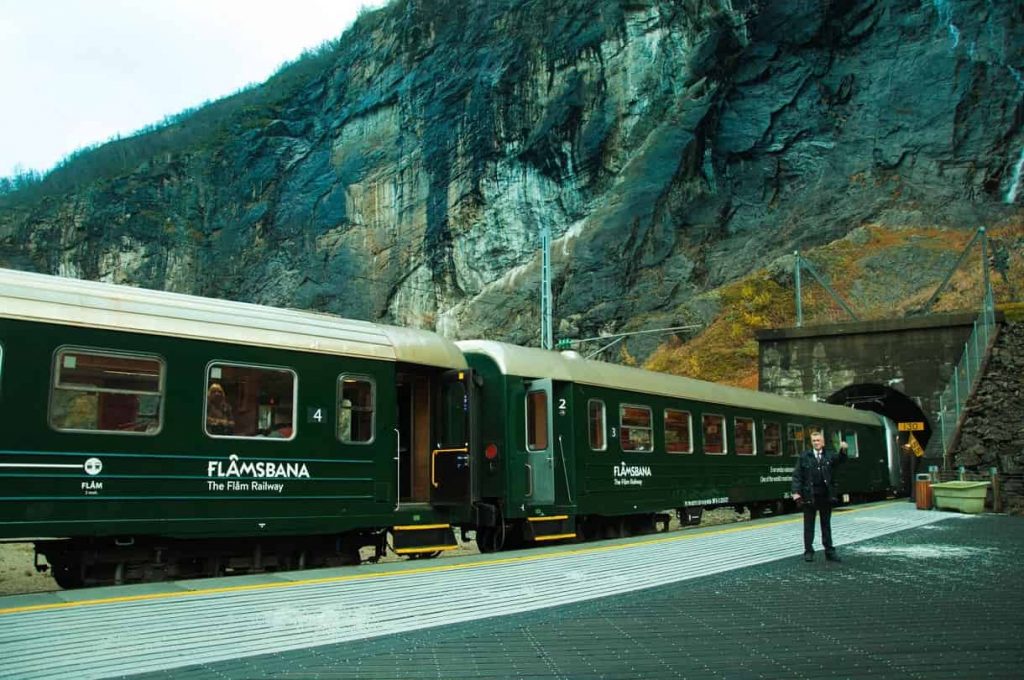 The train runs from the end of the Aurlandsfjord all the way up to the high mountains by Myrdalen. The journey shows the beautiful nature of western Norway from its best side. From the train windows, you can see rivers cutting through deep gills, mountain farms clinging to steep slopes and waterfalls cascading down mountainsides.
You drive through 20 tunnels, and there are so many vantage points that for many, one trip is not enough. In the course of an hour, the train takes you to a picturesque journey of a lifetime. You travel from sea level by the Sognefjord in Flåm to the high mountain station Myrdal. The train goes as high as 867 meters above sea level. This station is also on the Bergen line and Flåmsbana that corresponds with trains between Bergen and Oslo.
6. Kirkenes
The north coast of Sør-Varanger is bare, windswept and almost empty of people, with the exception of the king crab village Bugøynes. When you travel inland, however, it becomes greener and lusher. Inside the fjord, there are light birch forests, and up in Pasvikdalen, the pine takes over. These coniferous forests are the western foothills of what the Russians call the taiga. Here there is a deep pine forest, as well as a few occurrences of spruce. Inside the forests, one lake hooks into the other, small and large rivers flow quietly and it swamps everywhere.
The small town of Kirkenes, located near the Russian border in the north, is considered the capital of the Barents region.
If you want groundbreaking experiences near Russia and Finland, there is a lot to see and do in Kirkenes and the surrounding area. One of the most famous attractions is Kirkenes Snøhotell (Snow Hotel or Ice Hotel), a hotel that is rebuilt every year and is open from December until it melts in April. The temperature inside is constantly minus four degrees, but soft reindeer skins keep you warm all night.
The winters in East Finnmark are snowy and cold, which is optimal for snowmobiling and dog sledging. If you have a little luck, you also get the northern lights on the trip. The sea outside is one of the world's best areas for deep-sea fishing. Here you can land large cod, halibut, catfish and king crabs. Among the most popular summer activities are boat trips, hiking, fishing, hunting and climbing and bird watching.
5. Svalvard
Svalvard is a very lively city and there are many reasons for that. While visiting this place you can go sightseeing, hiking, kayaking, or boating and barbecuing.
Svalbard's polar climate, unique wildlife, wild nature and ancient mining villages have fascinated travellers for many years. From Longyearbyen, you can go on many exciting trips by boat, kayak or snowmobile. You can also go hiking or skiing, and in summer and autumn, you can combine hiking with boat transport or cruises. But do not go anywhere without a rifle, because in addition to around 3,000 inhabitants, there are a few thousand polar bears on the islands.
Svalbard has been awarded the Sustainable Destination label, a quality label for destinations that work systematically to reduce the negative impact of tourism on the local community.
Longyearbyen is the archipelago's administrative centre and here you will find an active cultural life with concerts, performances, festivals and exhibitions. Taste Arctic food culture such as seals, whales, reindeer, grouse and char at a number of restaurants, with a far higher standard than you might expect from a small community. Svalbard also has its own local brewery. The most important thing here is the International seed Vault which is protecting all kinds of seeds from around the world. Considering any kind of annihilation, this vault will protect the seeds for the future generation.
4. Bergen
Bergen is Norway's second-largest city. Still, it is a kind of small-town, but a small town packed with charm and urban atmosphere.
The city between the seven mountains is indisputably Norwegian, and the population is perhaps the most patriotic and passionate you will meet in this country. Do not be surprised if a native suddenly addresses you on the bus, or if the cashier or man in the store talks holes in your head. It is not common to be introverted in Bergen.
What is at least certain is that the city is beautiful. The houses that cling to the mountainsides, the narrow alleys, the cobblestones all framed by seven mountains have attracted many tourists to Bergen. If you add a bustling nightlife, 30,000 students, 250 annual rainy days and a half-baked football league that the whole city loves and hates at the same time. Along with all these, you have so many places and enjoyable things that make Bergen interesting and top tourists' destinations in Norway.
3. Tromsø
Once Tromsø wakes up, you can say that Tromsø wakes up. Not that this city sleeps in the winter, but when the light comes, this is truly a place to be. Tromsø is located 350 kilometres north of the Arctic Circle and is Northern Norway's largest city. The first humans came to the area 11,000 years ago, but the city was first founded in 1794. Tromsø is a popular destination for people who want to see the northern lights from September to March. From May 20 to July 20, it is midnight sun, and then there are activities throughout the city, around the clock. It is easy to travel to Tromsø, which makes the city an ideal starting point for exploring the region.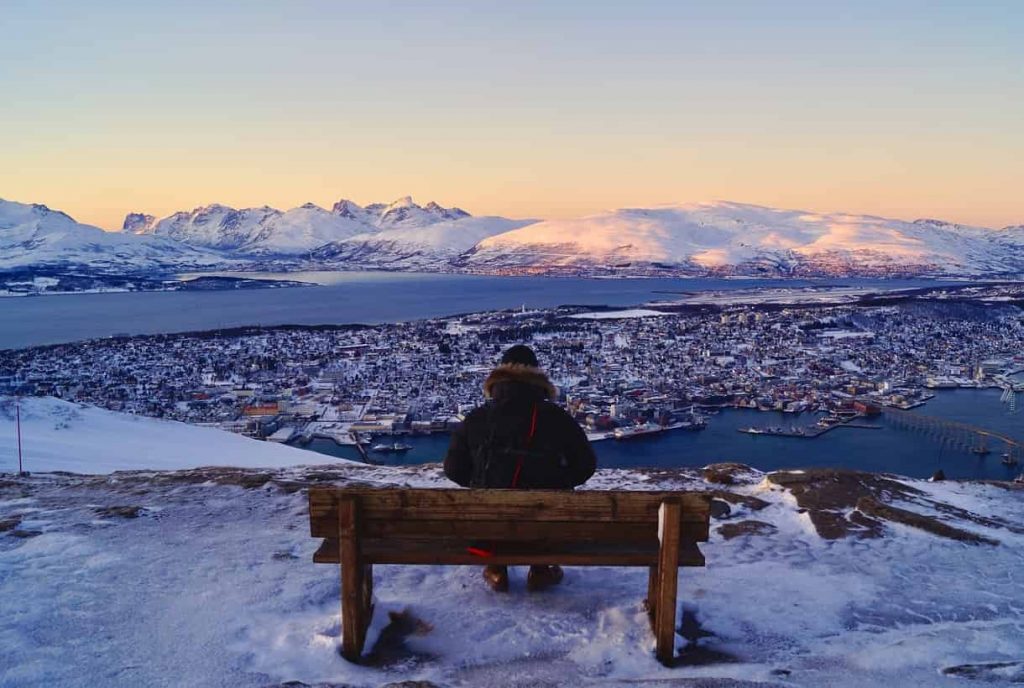 There are many activities in Tromsø and the cultural life is at a high level. At Hålogaland Theater, it is played in sounding northern Norwegian, and the symphony orchestra often holds concerts in untraditional places. If you are on a couple of trips, it is romantic to experience a midnight sun concert or a Northern Lights concert in the Arctic Cathedral.
If you are an outdoor enthusiast, you are not alone when you visit Ishavsbyen. Many people want to go on a northern light hunt, whale safari, dog sledging trip or summit trip to Tromsdalstinden. It is also easy to go hiking or skiing in the beautiful northern Norwegian nature that surrounds Tromsø.
2. Lofoten and Nordland
There is a sea of ​​activities to choose from in Lofoten. You can visit the Viking Museum, the War Museum, galleries and aquariums, and activities such as mountain hikes, diving, horse riding, fishing trips, sea rafting and not least island hopping.
At Borg in Lofoten, you can experience the Viking Age in a living museum. Here you can smell tar and campfires, taste the food and hear the story.
In 1983, the archaeological investigations began, and in the years 1986-1989, a whole series of excavations were made at Borg in Lofoten. These revealed a whole series of remains from the longest building found from the Viking Age.
Lofoten War Museum has Norway's largest exhibition of uniforms and small objects from World War II. The exhibition reflects the era 1940-45 and therefore contains a lot of drama, humiliation and brutality. But in several places, we also find selfless sacrifice and steadfastness.
It is an association that works with the information work around World War II linked to the one that happened locally in Lofoten and northern Norway that has started the museum, and here you can really get an impression of what life was like during that time.
Did you know that Lofoten has dozens of artists who live in the archipelago? Through the many galleries you can find on the trip to the tip, you can join an exciting journey through Lofoten where the joy is shown through pictures and sculptural art.
There are galleries and exhibitions galore, and if you are lucky you can also find the artists themselves in the process of designing their work. We promise that you will have a surprising discovery, and maybe Lofoten hides treasures you want to take home with you.
The hiking trails in Lofoten offer you versatile activity and incredibly beautiful nature experiences in varied and exciting terrain. You can find both marked and unmarked routes, pleasant hikes and challenging summit hikes.
1. Oslo
Number 1 on the list of the top 10 travel destinations in Norway is the capital Oslo. If you visit Oslo, you can expect many experiences. Everything from the Opera House to the Royal House, to Akerbrygge, but also many hidden gems.
In recent years, Oslo has topped many lists of the world's most travel-worthy cities. This capital is then also full of exciting experiences, sculpture parks, galleries, concerts, festivals and world-class museums. Check out some brand-new attractions! Take a long walk along the Harbor Promenade to experience all the new districts. Before enjoying street or gourmet food, perhaps in one of the tempting food halls.
Oslo was the European Capital of the Environment in 2019 and is still continuing its green urban development. And since the city is perfectly located between the fjord and the countryside, you can easily combine big city life with forest walks on foot or by bike, cross-country skiing, alpine or island hopping. Around the Oslo Fjord, you will also find many pearls. In Østfold and Vestfold you can visit cosy towns such as Fredrikstad and Tønsberg. An hour's drive north of Oslo awaits Hadeland, where the unique sculpture park and the iconic building of The Twist are located. Similarly, the Kistefos Museum is a must for all art lovers.
In good weather, you should make the trip to Hovedøya. Five minutes by boat from the centre (Vippetangen). For a while you had to go behind the castle, or west of Oslo, to find the nicest and best shops. This is not the case. As with many other big cities, the best shops have tried to flock around the pedestrian zone. Just stay on top, and by all means, avoid Oslo City. Oslo is just as wonderful in winter as in summer.