Elon Musk is one of the most talked-about entrepreneurs in the world. He is a businessman, innovator, philanthropist, and engineer. Even if we call him a scientist, that wouldn't be wrong. So, let's learn the success story of Elon Musk and how he ended up as the world's richest man.
Currently, Elon Musk's net worth is over $265 billion which comes from several companies including Tesla, SpaceX, Boring Company, OpenAI, Solar City, Star Link, and NuraLink. Besides, he has many other angel investments. Altogether, he is the richest person on earth. Even he is expected to become the world's first trillionaire soon. But how did he become so successful?
Success Story Of Elon Musk
Elon Musk spoke about his thinking investment policy in 1999 saying "It's like a series of poker games. I just took my chips with me and went to a table with more at stake."
From Emerald Mine to Silicon Valley
The first chips Musk left behind, the then 28-year-old decided to use on a McLaren F1, then the world's fastest car, and his next success, PayPal. Musk was already well on his way to his rocket career.
The Tesla boss's career began in Silicon Valley, USA. He has also become a US citizen and can be said to be a patriot. Many therefore assume that Musk is across America, but the road to success began with two completely different citizenships.
Musk was born in South Africa during apartheid in 1971. He grew up in Pretoria, one of the country's three capitals.
The father, Erroll Musk, like his son, must have become a millionaire before he turned 30. The main income came from his father's engineering companies, but also an emerald mine in Zambia, according to his father himself. Elon Musk, on the other hand, has denied on Twitter that his father ever owned the emerald mine.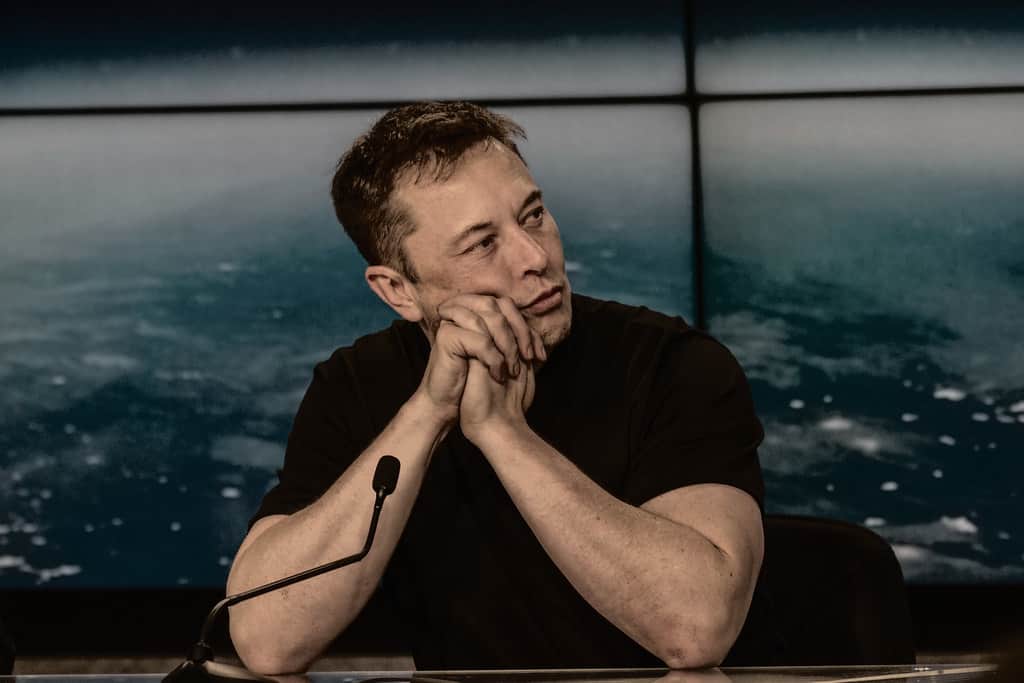 While Musk's father was able to help his son with capital, it was his mother who helped Musk get across the Atlantic.
Maye Musk grew up in South Africa, but she was born on the Canadian prairie. That should help Musk. Yes, he was living in Canada for some time. But three weeks after he gets his Canadian passport, his goal was to get to America because he understood, his career can take flight there.
Though, Musk did not stay long in Canada but managed a couple of semesters at Queen's University in Ontario. Only six hours by car away, Musk started at the American University of Pennsylvania in 1992. Five years later, he went out with a bachelor's degree in physics and another in economics plus nearly $2 hundred thousand in student debt.
The road ahead went to Stanford and a doctorate in physics. A little while, at least. Two days after starting his studies, Musk chose to drop out and instead focus on the internet boom. The result was Zip2 and $ 22 million in capital for the 28-year-old.
Developing Zip2
Zip2 is the first company founded and this technology startup was the beginning of the success story of Elon Musk which has taken him to the top today.
Zip2 was an online guide that allowed users to find local businesses and stores. The company grew to sell services to 160 newspapers in the United States before being acquired by Compaq for $ 300 million. Musk received $ 22 million in the deal. But the road to this success was not easy for Musk.
Musk disclosed later in his speech, "We could not afford an apartment. My brother and I rented a small office, we slept on the couch and we showered at the YMCA."
He also expressed "The one computer we had run the website during the day and was used for coding in the evening, every day, and every night." And this is a lesson everyone should take from him. Moreover, the rule of success from his four years with Zip2 is clear to him.
Work hard every single hour. It's simple math if someone else works 50 hours a week and you work 100, you'll get twice as much done.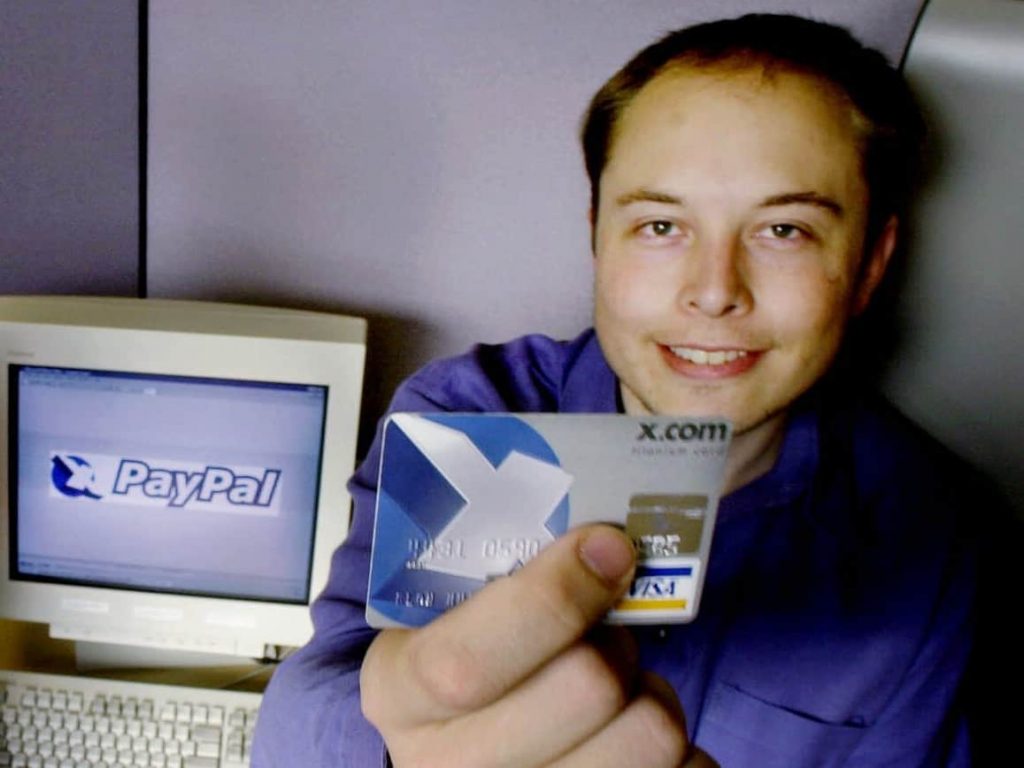 Beginning of X.com Leading to PayPal
With the money Musk won from the Zip2 sale, he joined X.com.
X.com was an online bank that was to compete with a financial world that had only just started with the new internet technology. The following year, the company was merged with Confinity. The result of the merger was PayPal.
Musk joined PayPal as general manager and the company's largest owner with a share of 11.72% percent.
However, he did not sit long inside the company.
Musk proposed moving the company's technology from the Unix platform to Microsoft. For that, he was fired by the board, barely six months after he was hired.
The time in PayPal was still lucrative for Musk. When the company was acquired by eBay for 1.5 billion dollars. And Elon Musk received around 175.8 million dollars for his share.
Wealth grew, and Musk was ready to step out of the Internet world. Out into space.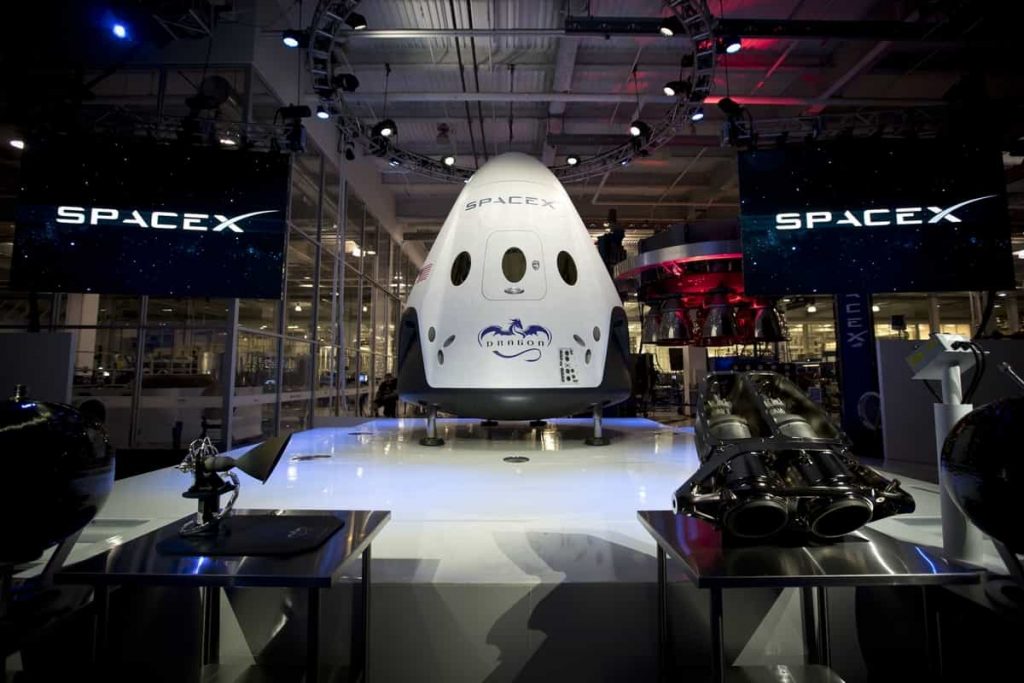 Made History in Space Science and Engineering with SpaceX
After he got his money from the PayPal sale, he wanted to join the space industry with a dream to colonize Mars.
Musk's trips to Russia to obtain rockets were not marked by the same success his Internet adventures had, according to business colleague Jim Cantrell.
We drank vodka. They offered eight million for a rocket, Musk wanted two for the same price. They said "Young boy: No", and Musk stormed out of the room. Cantrell says in an interview with Bloomberg.
Musk was looking for rockets for its new venture after PayPal. The idea was called Mars Oasis and was to set up a greenhouse on Mars.
When Musk was met with the price tag on the rockets that were to get him into space, however, he decided to make cheap rockets himself and created the company SpaceX, short for Space Exploration Technologies. It was a vision that is bigger than himself. And we have to say that SpaceX is the most important part of Elon Musk's success story.
It was far from obvious to everyone in 2002 that a rocket company would succeed. Especially because of its concept of reusability and vertical landing. Today, however, SpaceX receives billion dollars contracts from NASA and many other space initiatives.
When the talk first flew, it was at the same time about the big things: Visions, the electric car revolution, and the transformation of public transport.
Coincidentally, his plowing machines in The Boring Company are of the same dimension as the rockets in SpaceX. It is easy to imagine that much of what he creates on earth is with visions of space.
SpaceX is not listed on the stock exchange, and it is a private company. Though started solely by Elon Musk, later he had to raise funds for taking the company further there he sold more than half the shares to several investors. Currently, Musk has 47.4% equity and 78.3% voting rights. The company is worth over $100 billion. Of course, innovation influences success yet Musk has some secret strategies behind SpaceX's success.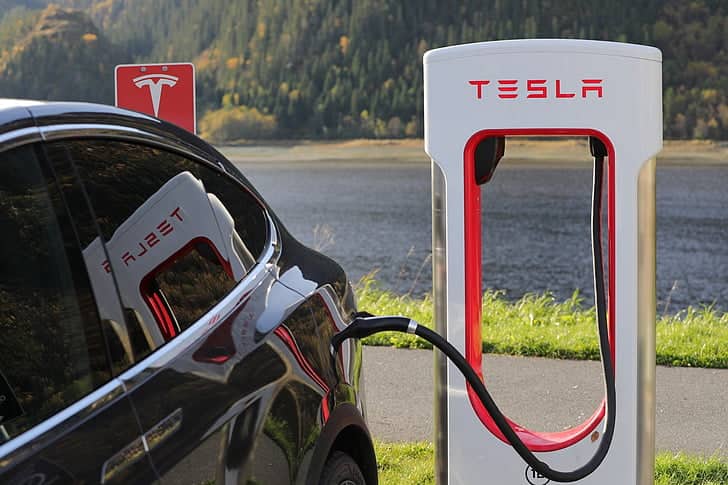 Tesla Made Musk World's Richest Person
With fresh capital from the sale of Paypal, Elon Musk also invested in Tesla in 2004 along with founding SpaceX. And need to mention, it was not founded by Elon Musk.
The company was founded by two other founders, but after investing capital several times, Musk took over as CEO of Tesla in 2008. As a result of a settlement in a lawsuit between Musk and one of the Tesla founders a year later, they agreed that Musk was also allowed to call himself a "co-founder" of Tesla.
Today, Musk owns around 172.6 million shares or a 17% stake in Tesla. Tesla's total value is around $ 1000 billion, giving him a fortune of at least $ 170 billion. Though this is not the exact amount because of the constant changes in the share price.
SolarCity and Tesla Energy
SolarCity started its journey in 2006 and it was founded by Elon Musk's cousins Lyndon and Peter Rive. But Musk had a great financial and conceptual contribution toward building the company. It became the second-largest solar power system manufacturer in the USA by 2013.
But Elon Musk's involvement was visible in 2014 when he started promoting the company based on its advanced production facility in Buffalo, New York. Until 2020, it operated as a joint venture with Panasonic.
In 2016, Tesla acquired SolarCity for more than $2 billion but at that time SolarCity was facing liquidity issues that most of the shareholders were not aware of. As a result, a group of shareholders filed a lawsuit against Elon Musk and other executives.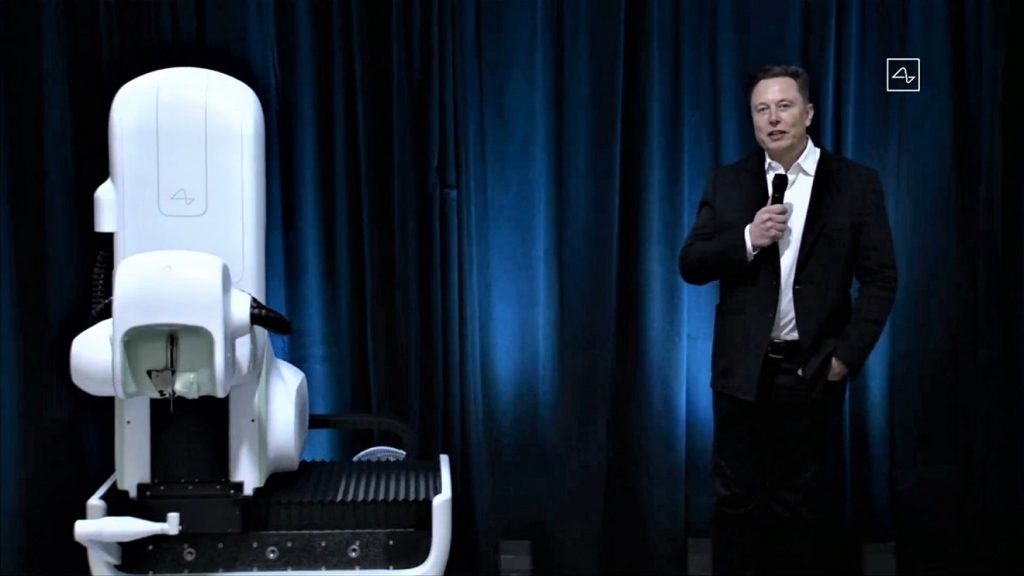 Neuralink – Neuro Science Non-Profit
To tell the complete success story of Elon Musk, we need to add many more companies like Neuralink. It is a neuroscience company co-founded by Musk along with several others in 2016. Moreover, the company aspires to achieve an extra fit in human history. In particular, Elon Musk aspires to enhance the human brain with artificial intelligence with Neuralink.
Moreover, as Musk claims, Neuralink will be able to implant neurological chips in our brains to cure paralysis, blindness, deafness, Alzheimer's, dementia, spinal cord injuries, and other diseases. Besides, Neuralink technologies will connect your brain to computers. Though he has told many things about the company's prospects, many from the Neuroscience background disagree with Musk's vision.
However, Musk did a live demonstration in 2020 implementing a coin-sized computer chip in a pig's brain. One of the three pigs called Gertrude was healthy after the chip implant and people could its brain activity on a computer screen.
It is believed that near future, you can control someone's brain with a computer. But the success story of Elon Musk depending on Neuralink is a long-term process. So, we have to wait to see its success.
Musk Twitter's Largest Stakeholder
Elon Musk is very active on social media. But in March 2018 he deleted Tesla and SpaceX pages from Facebook. Because he feels that Facebook is lame. Even he did not have any Facebook page for himself.
On the other hand, he is very fond of Twitter that he has silently acquired Twitter's 9.2% shares. Though he has expressed his concerns against the platform for its undemocratic censorship, Twitter is the only place he is active. On the platform, he has more than 82 million followers.
Currently, Elon Musk is the largest shareholder of Twitter and he also offered to purchase the full ownership for $54 billion. But the board members have put a restriction that Musk cannot purchase Twitter shares of more than 14.9%.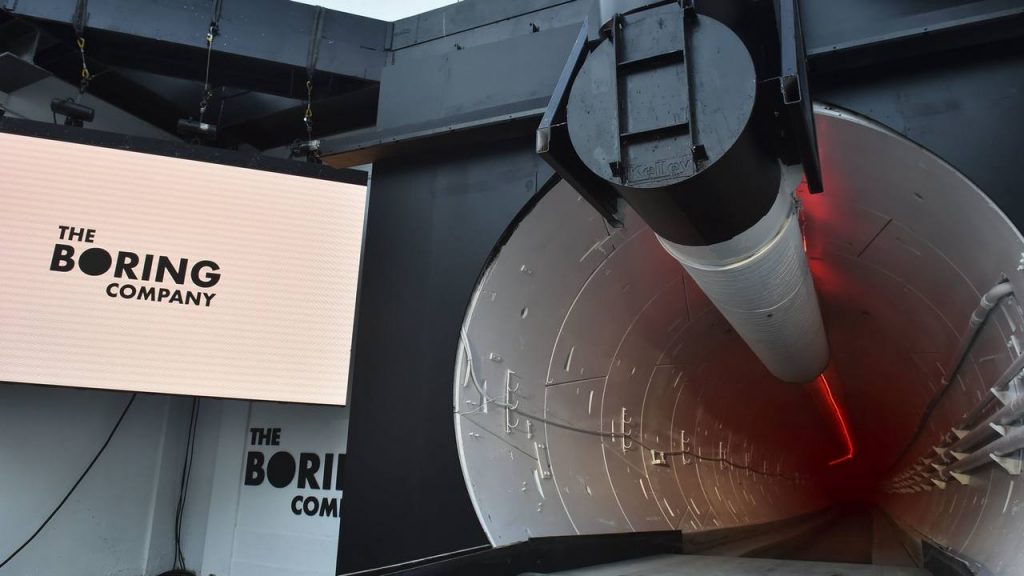 Other Business and Innovation
Musk is involved in a few other companies including, The Boring Company, Hyperloop, and OpenAI without which the success story of Elon Musk won't be completed.
He established The Boring Company in 2016 and initially started his testing phase on the ground of SpaceX. This innovative company aspires to build tunnels for transportation. Currently, he is doing work on the expansion of The Las Vegas tunnel which completed its testing phase in 2021.
In 2013, Musk shared yet another important transportation innovation called Hyperloop. It is a "Vactrain" concept and Tesla and SpaceX engineers works on the model in collaboration. In the same year, the company also revealed that from Los Angels to San Francisco Bay area, the construction will cost around $6 billion. Though there is a huge cost, it could be one of the revolutions in transportation. Besides, it can be a very fast and cheap medium of transportation.
OpenAI is a non-profit research company established by Elon Musk in 2015. It aspires to build general artificial intelligence. Musk has to believe that Artificial Intelligence should only not be controlled by large corporations rather there should be a common AI supporting humanity.
The success story of Elon Musk does not end here since he continues to explore the various form of business and technology. He is a visionary techno king who has a long way to go. But until now what he has achieved, is remarkable in rocket science and space technology.