A team led by Mani Ratnam has made Ponni's Selvan novel written by Amarar Kalki into a film that has crossed various barriers and is hailed as a vigorous medium for the common people.
But does the film fulfill the expectations of those who read Ponni's Selvan novel? Does the young generation who haven't read the novel grab the aspect of entertainment? Another question is, those who like "'Baahubali', will they be happy with this historical film? Has Mani Ratnam's 'Ponniyin Selvan', satisfied everyone? There are lots of questions among moviegoers similar to these. So, I thought I would write a review on it.
'Ponniyin Selvan' is a historical novel written by Kalki Krishnamurthy. It is a huge novel written in five parts which are around two thousand pages. Usually, if such a gigantic novel is to be adapted into a film, at least it should have six or seven parts. However, Mani Ratnam, writer Jayamohan and screenwriter Kumaravel have squeezed only its juice and made it into two parts. 
This movie is a great boon for those who absorb it mentally. It has been a long time since historical films were released in the Tamil film industry. So 'Ponniyin Selvan Part 1' is appealing to the young generation along with veterans.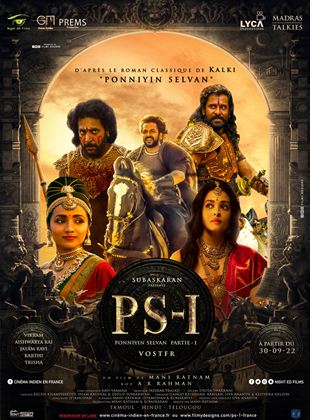 The storyline of 'Ponniyin Selvan Part 1'
Aditya Karikalan, who had left the Chola Dynasty and traveled northward is defeating the opposing kings in battle. But suddenly he receives information about an ongoing conspiracy to change the regime in Tanjore. Borin sends him to Thanjavur so that he can inform Vandiya Devan about the ongoing plot. Then he returns to Tanjore from the edge of war. Vandiya Devan then meets Sundara Chola, who is undergoing treatment for failing health and conveys the information given by Aditha Karikalan. After that, he meets Kundavai and shares the information again. 
At that time, Kundavai orders him to bring his brother Arunmozhi Varman who is in Sri Lanka. Not knowing how he was, he travels to Sri Lanka to bring him to Tanjore. But was he able to bring him to Tanjore? It is the partial story in the first part.
Periya Paluvetaraya, the finance minister of the Chola Dynasty, conspired with other small land kings to succeed Sundara Chola and his cousin Madhurandaka Chola. He played his strategy very diplomatically. Pretending to help this conspiracy, Nandini, the young wife of the great Pazhuvettaraiyar, moves in her own style. She plays her game with the devious intention of usurping the throne of the Chola nation.
Meanwhile, Adittha Karikalan kills the Pandya king. And the assassinated king's supporters, loyalists, and soldiers like Adittha Karikalan, Arunmozhi Varman, and Sundara Chola are determined to destroy the Chola dynasty.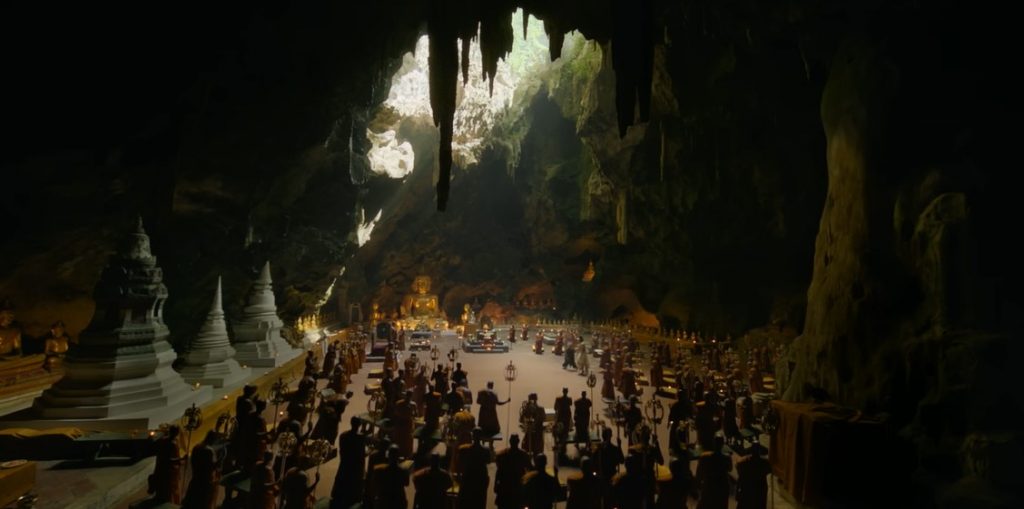 Wonderful Direction
First of all, Mani Ratnam, who dedicated his hard work to the fans by planning to carve a gigantic novel into digital celluloid, should be thanked immensely. We can also applaud him for choosing the topographical scenes that reflect the ninth and tenth-century period of the reign of the Chola dynasty. He is also just in choosing suitable actors for each character in the novel.
Today, for a successful screening, a movie should be full of excitement, grand visuals, catchy songs, exquisite performances by the actors, witty dialogues, etc. to keep the audience hooked. And I would say, due to this grammatically appropriate setting and grand visuals, young fans are enjoying the first part of 'Ponniyin Selvan Part 1'.
Depiction of History
Criticism refers to not only the positive aspects but also its weaknesses. But this age-old rule may not apply to ventures like 'Ponniyin Selvan. However, in the scenes related to Sri Lanka, the fear-filled respect of the Buddhist monks towards the Chola kings, the Sinhalese king who secretly helps to kill Arunmozhi Varman along with the Pandya soldiers, many people have the impression that the details and displays are not enough.
Also Read: Bullet Train Review: Better Aesthetics of Violence than Humor
The debate between Saivism and Vaishnavism that was raised among the lay people during the tenth century through the character of Alwarkadiyan is praiseworthy. Similarly, the scene of giving free buttermilk to the working people in Tanjore in support of Champion Mathevi is also commendable.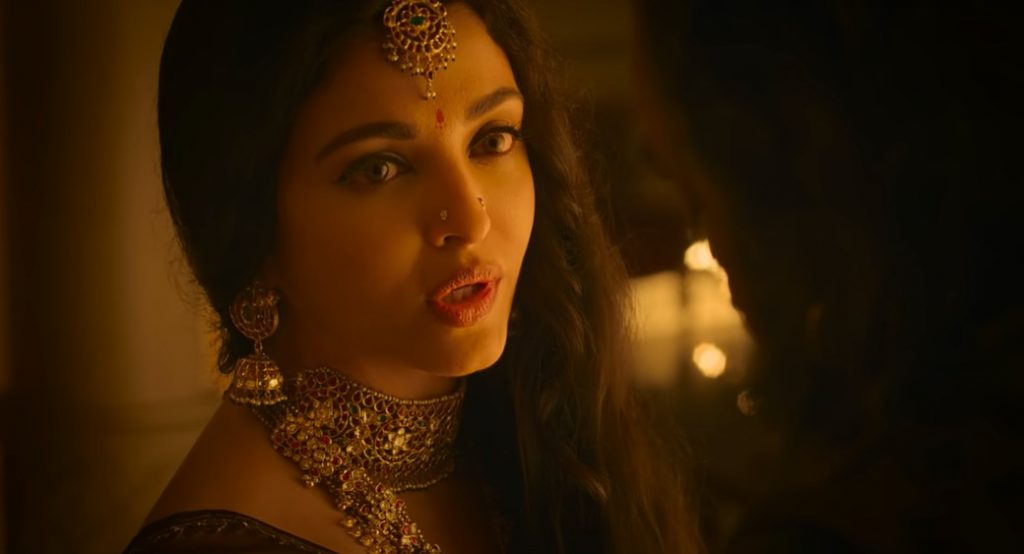 Well Blended Music and Performance
AR Rahman's music and Ravivarman's cinematography created magic when Kuntha and Nandini meet. It just felt 'wow'.
When Siyan Vikram, who plays Aditha Karikalan, describes how he fell in love with Nandini in his childhood, and how that love went unfulfilled due to Kundavai's royal justice and royal dharma, Mani Ratnam's portrayal of it is wonderful. One can appreciate Vikram's performance in every aspect.
Similarly, Karthi as Vandiya Deva, Jayam Ravi as Arunmozhi Varman, Trisha as Kundavai, and Aishwarya Rai as Nandini, all deserve appreciation.
AR Rahman's music is the biggest strength of "Ponniyin Selvan". He has worked hard on songs, background music, and special background music for each character and has amazed the fans.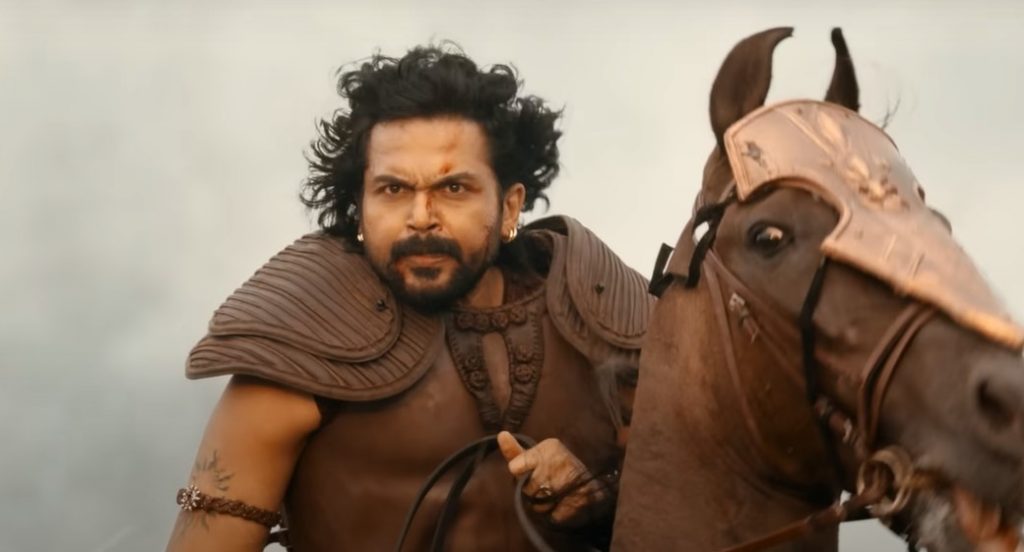 Does it Stand the Expectation?
But despite everything, for those who have read the novel, will this movie fulfill 100 percent of the grandeur? Many people doubt that. But it is an undeniable fact that 'Ponniyin Selvan Part 1' has given a new experience to the readers and non-readers of the novel. It was thrilling, exciting, and antic.
Many people are making the comparison that 'Ponniyin Selvan is not as good as 'Baahubali'. But this comparison is unnecessary. You get to understand that 'Baahubali' is a purely fictional work that does not reflect any period. And all the scenes are a graphical exaggeration.
Ponniyin Selvan Part 1 on the other hand, lacks a graphical presentation. However, the realistic geological locations add credibility to the work. People who have come to know this subtle truth after watching the film, praise and celebrate the film. 
In the closing part of the film, some scenes from the second part have been shown. Mani Ratnam's team has also proved that it is the right incentive to watch the sequel. Especially they have increased the interest by showing who is the dumb queen and the old Aishwarya Rai. And I feel it's a clever choice especially when there is a sequel coming next.