The American painter, Mark Rothko born in the Russian Empire established a new height in the history of Art. His paintings are still raigns in the major museums and in the retrospective, "Abstract Expressionism". Rothko is like a portrait of an inhabited artist, a learned Jew, haunted by the history of Europe and its persecutions.
Rothko always wanted to create an art which will stand as a touch stone of paintings that lasts a thousand years.
He literally wanted to create miracles which he did with his simple paintings with the mysterious philosophy. May be this is the reason Mark Rothko Chapel was built.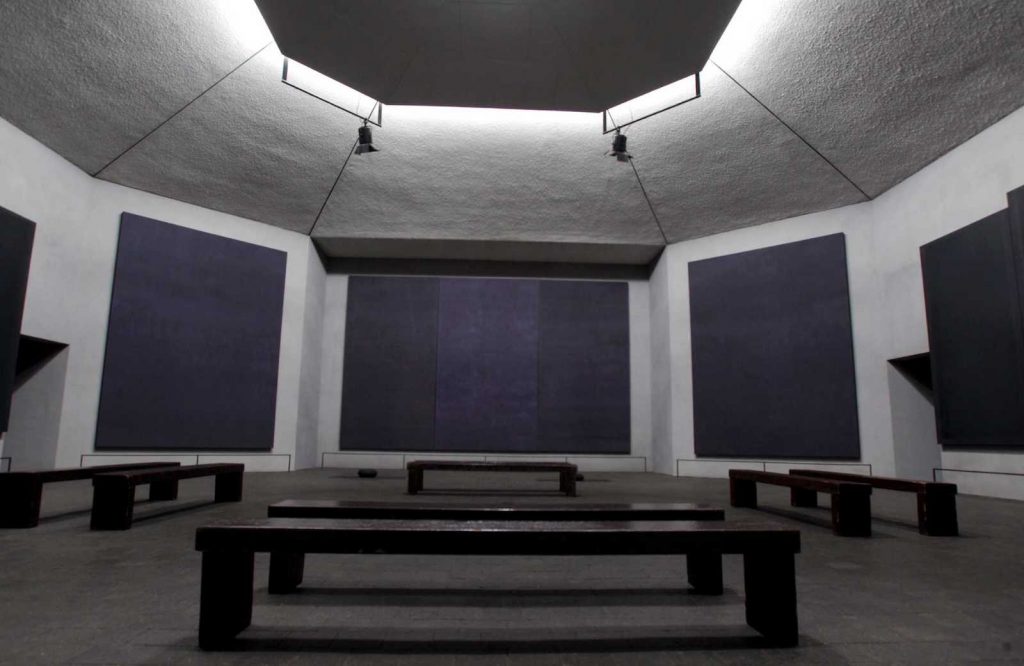 Despite his tragic life, interrupted by a bloody suicide on February 25, 1970, at the age of 66, the artist's wishes for abstraction so inhabited were granted.
Rothko's Works in Display and Becoming Famous
The proof is in his work (839 canvases in his Catalog Raisonné), all in spiritual radiance.
His work often sit alone as a being apart, in the great museums of modern art including National Gallery of Art in Washington and the SFMoMA in San Francisco transformed by unique and very clear architectural sites.
More interestingly Menil Foundation in Houston has dedicated a universal chapel to him, "a place of ecumenical meditation".
During the year 2011, Mark Rothko (1903–1970) even became the hero of Red, a play centered on the Seagram Murals and a Broadway hit. The play won six Tony Awards. The play premiered in London in 2009 by Alfred Molina and Eddie Redmayne. At the meantime in auction houses the price of his paintings kept rising, surpassing that of his American colleagues of the same period – Jackson Pollock , Willem de Kooning, Barnett Newman, Clyfford Still.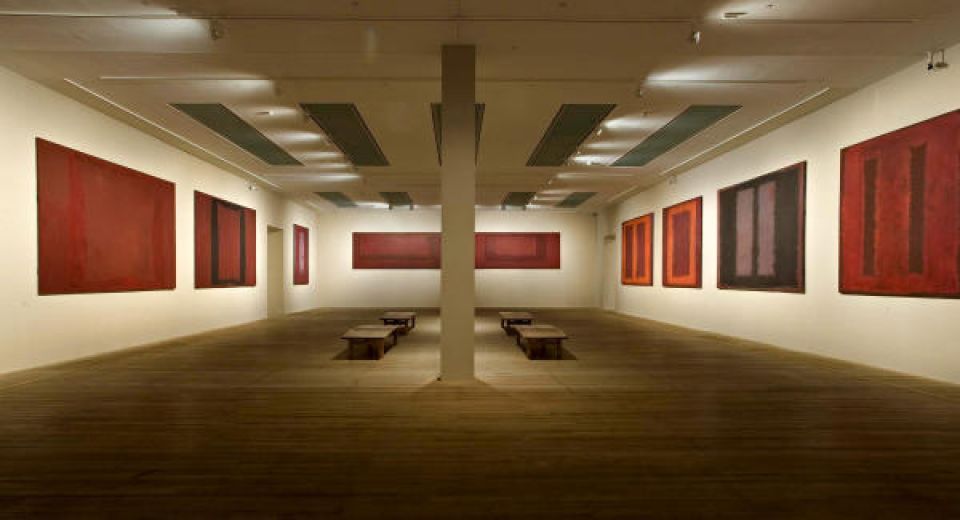 His paintings are focused on "Abstract Expressionism" and they celebrate the aftermath of the Second World War. Landscape formats are worthy of the New World and his strong personalities, often male. His works became started getting famous during 2011, and the works were at the top of the bill.
Mark Rothko: A scholar, an Intellectual, an Educator and a Facilitator
Mark Rothko was born Marcus Rothkowitz (Markus Yakovlevich Rotkovich in Russian) in Dvinsk, now Daugavpils (Latvia), on September 25, 1903.
According to the French historian Annie Cohen-Solal, Rothko was the fourth child of the town pharmacist, Yacov, and his wife Anna Goldin. But after forty years later, he decided to take on a new identity, under which we know him today.
In the article she wrote, Rothko a major artist who was also a scholar, an intellectual, an educator and, of course, a facilitator, whose spiritual dimension remains anchored in the complexity and the richness of his own genealogy.
Annie Cohen also retraced that Rothko's American dream, shattered by despair, has tragic roots in Europe, with the same fire, the transatlantic route to the glory of the great gallery owner of Pop Art, Leo Castelli. (Source: Leo Castelli and his family, Gallimard, 2009).
Reason of Migrating to American
Mark Rothko's father was, she says, "a true intellectual, serious, with his large forehead, his neat dark beard, and his little metallic glasses." We know that he was a great reader, like his wife and children, that their library contained more than 300 volumes and, a sign of their status, they spoke Russian at home".
For fear of seeing his sons forcibly recruited into the Imperial Russian Army, the father emigrated to the United States, then brought in with his elders in 1912 and his youngest children at the end of 19A 13.
A Man Constantly Moving
He died prematurely, leaving his family without resources. Disembarked at ten years from his Russian land, "taking with him his Talmudic education as well as his memories of the pogroms and the persecutions of his childhood", the young Marcus will work in his uncle's warehouse and will sell newspapers to the employees.
"I have never been able to accept this dislocation to a country where I have never really felt at home," he later said the one who added American English to his practice of Russian, Yiddish and Hebrew.
He obtained a scholarship for Yale, but after a year, it was not renewed and he was once again a waiter and courier in front of a community he considers "elitist and racist".
He was 20 when he arrived in New York, a bustling city that plunged him into art fever, where he began his life as an artist at Parsons New School for Design.
Rothko's first works are figurative which lays down the European roots of the Abstract Expressionists, from German Expressionism to Cubism and the De Stijl movement. In 1938, he became an American citizen. In 1940, he shortened, simplified and Americanized his name. He becomes Mark Rothko for all eternity.
Monumental Mystery of Rothko Paintings
He was just thirty years old when his first solo exhibition was offered and, from the 1950s, he was celebrated at MoMA, the Art Institute of Chicago, as well as in the greatest European museums.
In 1949, he was fascinated by Matisse's L'Atelier rouge (1911) purchased by MoMA, a legendary painting that would inspire the paintings of his last period, his "Multiforms" with rectangles of contrasting and complementary colors.
For seven years, he painted very large formats, most often vertical, which envelop the spectator in their suave colors, as if animated by an interior light, and their mysterious velvety. It thus creates a monumental intimacy. The NO. 6 (Violet, Green, and Red) even became one of the most expensive paintings ever sold on auction.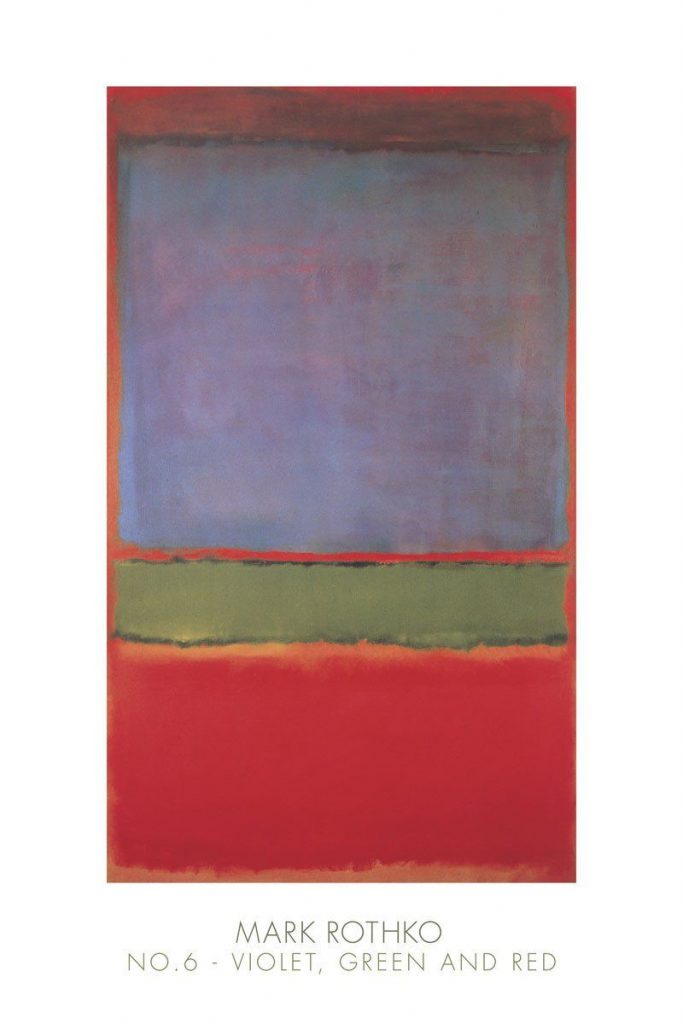 Among the Rothko bouquet gathered by the RAA in a room exclusively devoted to the painter, N ° 15 (Dark Greens on Blue with Green Band) dates from 1957.
The pine green rectangles float on an almost navy-blue background. Almost, only, when we approach, we distinguish other colors on the edge of these rectangles (light touches of turquoise, in particular), brushstrokes from which this impression of levitation is born.
As the painters Arshile Gorky, Helen Frankenthaler, Ad Reinhardt, explains the RAA exhibition, Rothko used turpentine to dilute the pictorial material, create these harlots of diffuse colors and thus build the immaterial architecture of his paintings.
It is difficult, when you are at the foot of this midnight blue Rothko to give your scale, a little as if it were a question of quantifying the distance between yourself and the Milky Way.
It's a dive into the painting, like underwater or in the sky.
Rohko, like many of his peers, refused to have his paintings framed, to give them a limit in space. This enthusiast of Michelangelo and the frescoes of Pompeii liked that they are hung very low, to accentuate this impression of matter which absorbs you.
Rothko expressed his feelings about his paintings in 1947 saying "I'm only interested in expressing basic human feelings – tragedy, ecstasy, curse, and so on – and the fact that a lot of people crack and cry in front of my paintings, shows that they are communicating." with these feelings (…) Those who cry in front of my paintings have the same religious experience as me, when I paint them".