Art fairs and galleries are the events and places where you find great art. It is the most traditional way of showcasing and collecting artworks. Today there are more than 350 major art fairs taking place around the world every year along with countless small ones. And many of them are taking place for decades. But no one can attend them all. So, TimeSpek is going to list down 25 of the most prestigious art fairs in the world that you should visit.
The world's art market is huge and there was a whopping $65.1 billion in sales in 2022. The figure is 29% higher than in 2020. When it comes to the global art market value, it has grown from $441.02 billion in 2022 to $579.52 billion in 2023 where the compound annual growth is 31.4%. And this massive market is mostly backed by a significant number of art fairs and galleries around the world. Let's discover some of the top art fairs in the world where art lovers want to be.
25 Most Prestigious Art Fairs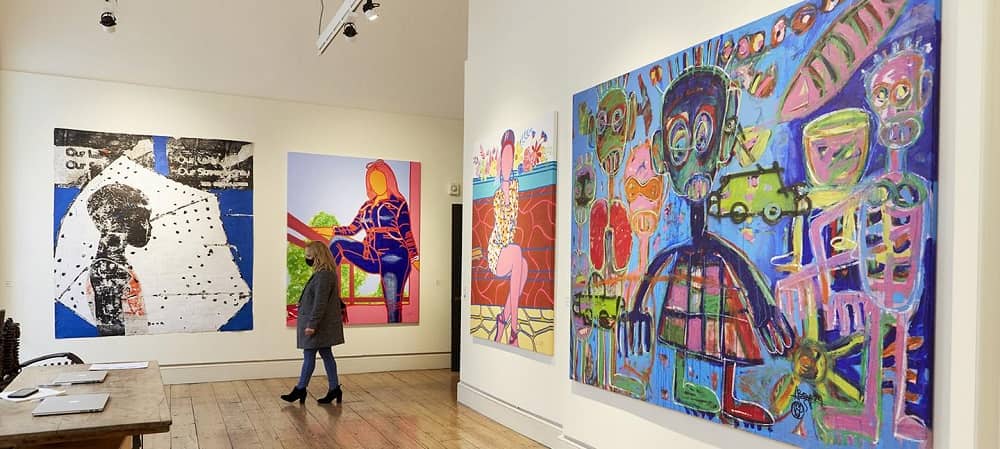 25. 1-54 Contemporary African Art Fair – London, New York, and Paris
Do you like African arts? If you are a fan or just want to explore the African arts, it is your time to visit the 1-54 Contemporary African Art Fair. It started its journey back in 2013 and in this short period became a famous art fair for art lovers, artists, and art galleries. Don't get confused, it is not held in any African city, rather it takes place in London, New York, and Paris. But you will only see contemporary African Arts there because it is dedicated to the continent.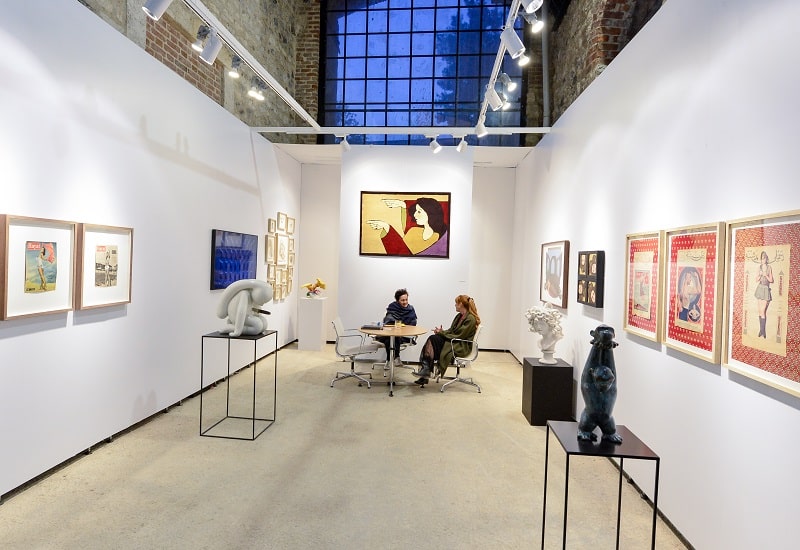 24. Contemporary Istanbul – Istanbul, Turkey
Contemporary Istanbul is one of the most prestigious art fairs held in Istanbul, Turkey. Moreover, it is the largest art fair in Turkey and one of the largest in the world. It is a great fair to find art and antics from recent periods. Contemporary Istanbul gives access to the country's rising artists, art dealers, and art lovers along with others in the region. Every year, it attracts a wide range of visitors from the region and beyond. Since its beginning in 2005, it has grown drastically and hopes to grow more.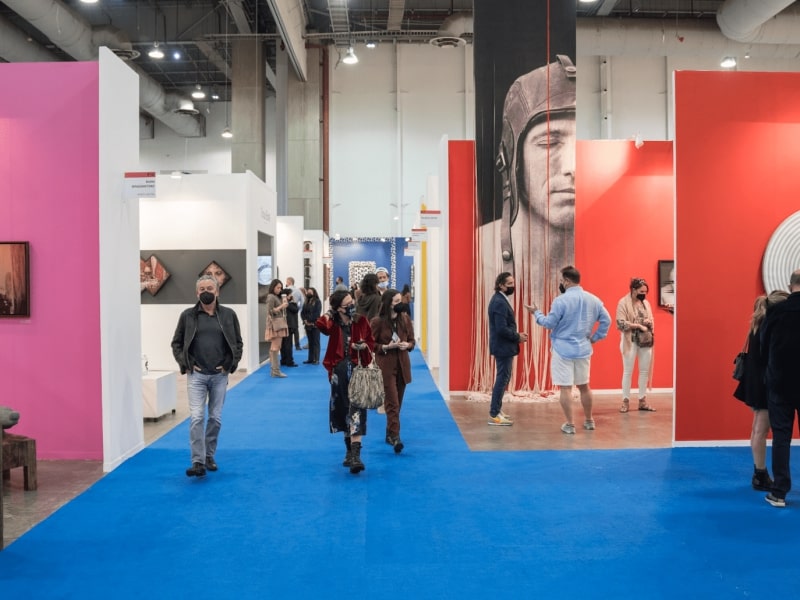 23. Zona Maco – Mexico City, Mexico
Since 2003, Zona Maco is being organized in Mexico City. And now it is one of the largest art fairs in the world attracting a lot of visitors from around North America. It is a haven for Mexican artists and art dealers. An estimated 60000 people visit this art fair every year and counting. So, if you are looking for Mexican and North American arts, Zona Maco can be the one for you.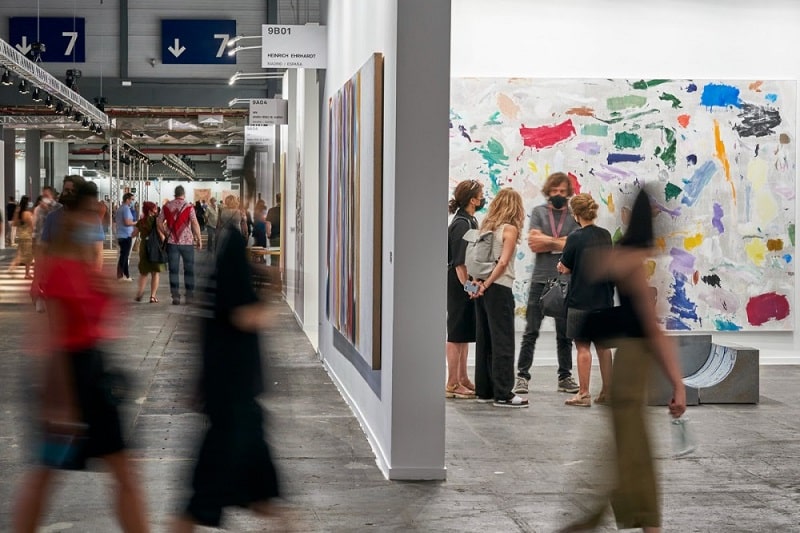 22. ArteBA – Buenos Aires, Argentina
ArteBA is one of the largest contemporary art fairs in Latin America which takes place in the Argentine capital, Buenos Aires. The event attracts more than 1,50,000 visitors over the course of three days from around the world. Sponsored by ArteBA Foundation and visited by the Argentine elite, artists, and celebrities. Moreover, ArteBA is happening for more than 30 years and it has become a very prestigious art fair for art enthusiasts.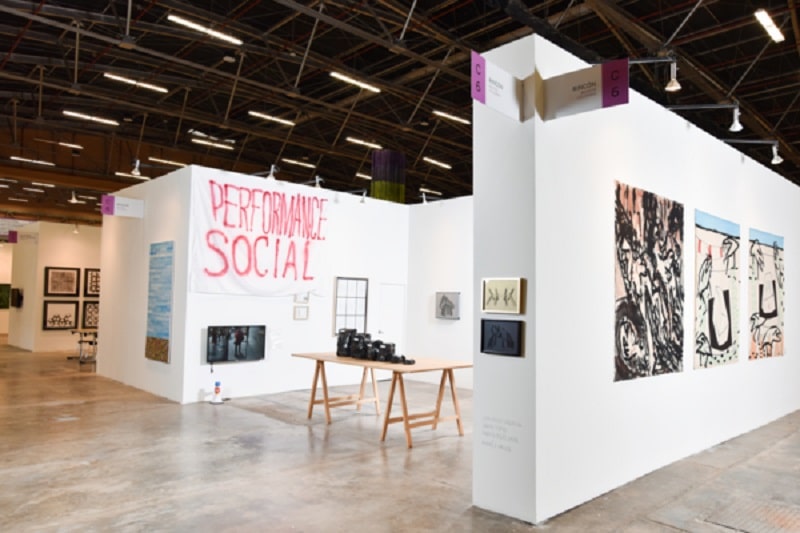 21. ArtBo – Bogota, Columbia
Another Latin American art fair that brings together artists, galleries, curators, and art lovers from around the world. ArtBo is one of the most daring art shows in the world particularly focused on plastic arts which makes it the big cultural gathering in Bogota, Colombia ever. This artistic axis usually takes place in October every year and a large number of visitors along with students participate to experience the most refreshing art pieces. Visiting this art fair can be a lifetime experience for international visitors.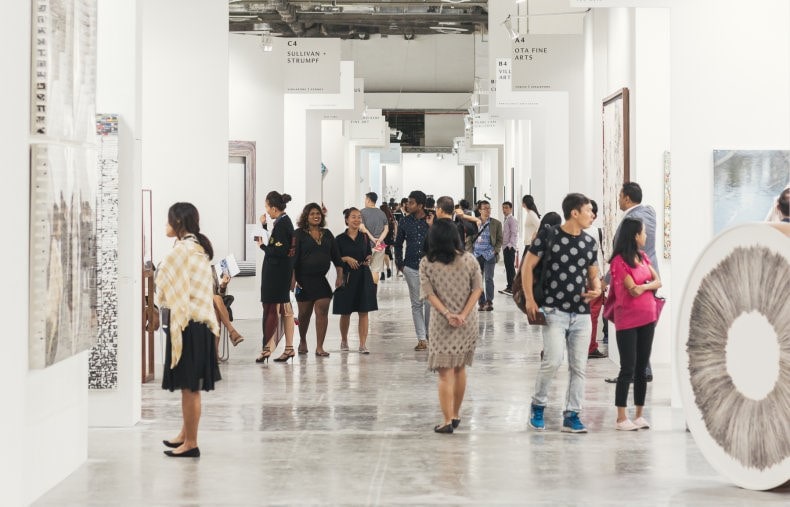 20. ArtSTAGE – Singapore
From technology to education, architecture to living standards, Singapore has raised its bar to a truly international level. And art is its new phoenix rising to popularity. With ArtSTAGE, the Asian nation has marketed its existence into the world's cultural horizon. Artists, galleries, collectors, and art enthusiasts come to experience the world's latest art. Though it is not the world's oldest art fair but in just a decade, it has become one of the most prestigious art fairs in the world. This contemporary art is held every January and attracts around 50000 people.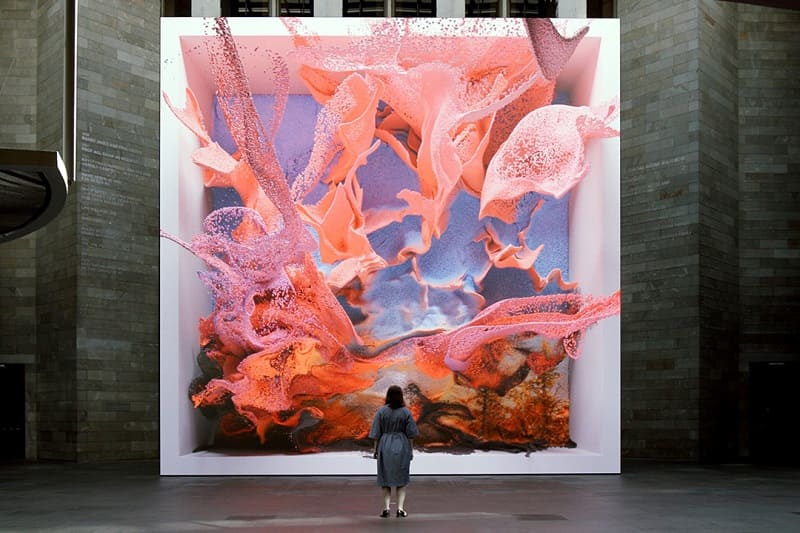 19. Melbourne Art Fair – Melbourne, Australia
Melbourne Art Fair has become one of the most prestigious art fairs in the world. And without any doubt, it is Australasia's one of most progressive events for contemporary art. As an event of culture, it presents the art of all forms from new and popular artists from around the world. Melbourne Art Fair started its journey in 1988 with a group of galleries representing the Melbourne Art Foundation. In 2022, this particular Art Fair attracted around 15000 art lovers with an estimated $10 million in art sales. If you are one of the galleries or artists, this might be one of the art fairs you need to be.
Also Read: 30 Most Expensive Paintings Explained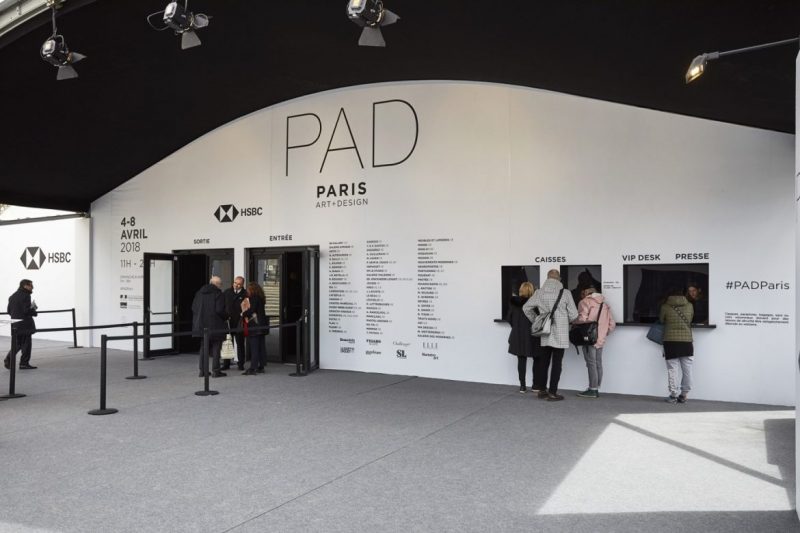 18. PAD Paris – Paris, France
If you are one of those who love both furniture and arts, PAD Paris might be the one you need to visit or participate in. It is one of the most premium furniture and design fairs held in the world's art hub of Paris. Starting back in 1997, PAD Paris has become one of the most prestigious art fairs showcasing the art of furniture making and designing. More than 20 thousand visitors come to witness the modern and contemporary furniture from approximately 25 exhibitors.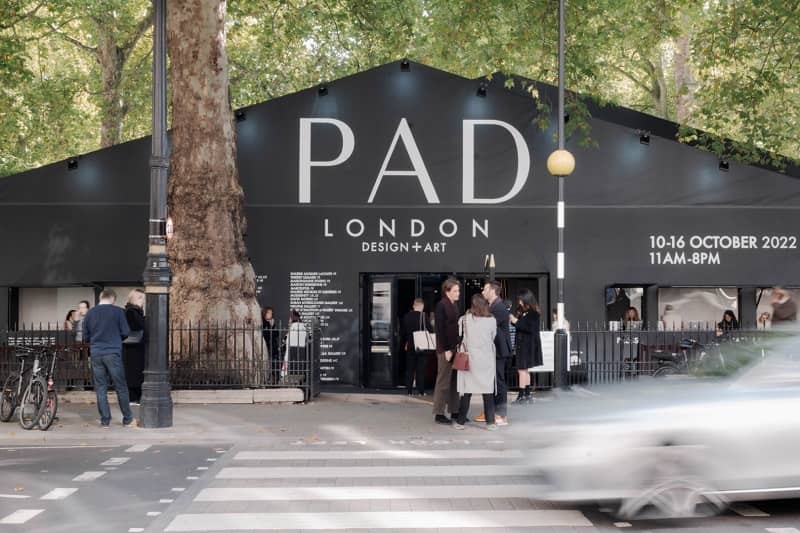 17. PAD London – London, UK
Like PAD Paris, PAD London is also a week-long design and art fair showing mostly antics. The fair's journey began in 2007 with the fourth-generation Parisian antique dealer Patrick Perrin and it is the only art fair in London dedicated to 20th and contemporary art and designs. Being one of the most prestigious art fairs in the world, it attracts more than 27000 visitors per year.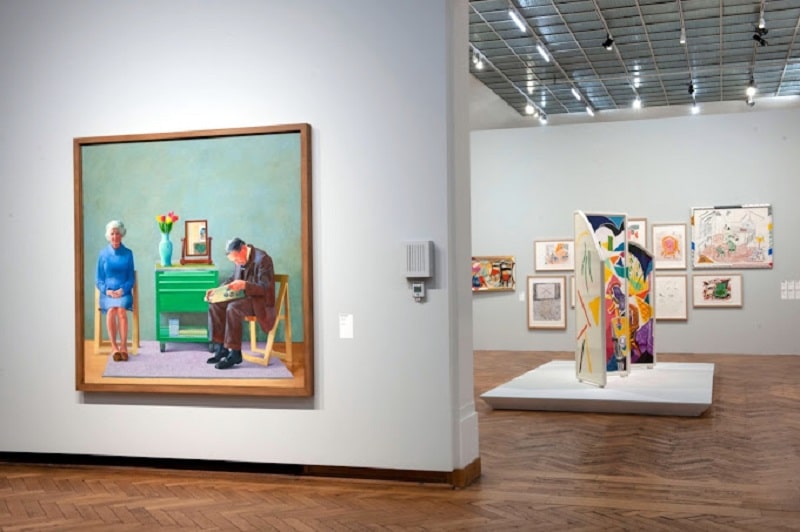 16. BRAFA Art Fair – Brussels, Belgium
Started back in 1956, the BRAFA Art Fair of Brussels, Belgium is an outstanding art event showcasing world-famous artists every year. Be it antics, modern or contemporary art, you can witness varieties of art in this 8-day long event. Being one of the best art fairs in Europe, it has also called the attention of international art collectors and artists for more than half a century. Around 60% of its participants are foreign galleries and artists. Now, it is one of the most prestigious art fairs in the world attracting over 65000 visitors from around the world.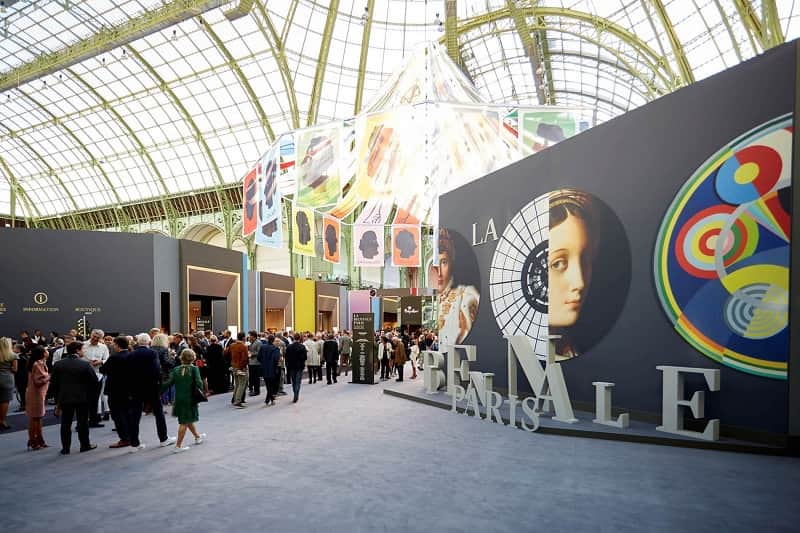 15. La Biennale Paris – Paris, France
We can consider La Biennale Paris as one of the not-to-be-missed art fairs in the world which was first launched back in 1959. The longevity of this event proves its reputation. At La Biennale Paris, more than 60% of visitors are passionate collectors, curators, critics, and professionals who visit this magnificent full-set fair from around the world. Moreover, the rest of the visitors are curious art lovers exploring the world of art. But, after a long journey, the show was put to rest and from 2022, it started again but it has merged with another troubled art fair, Fine Arts Paris. So now it is momentarily called Fine Arts Paris & La Biennale.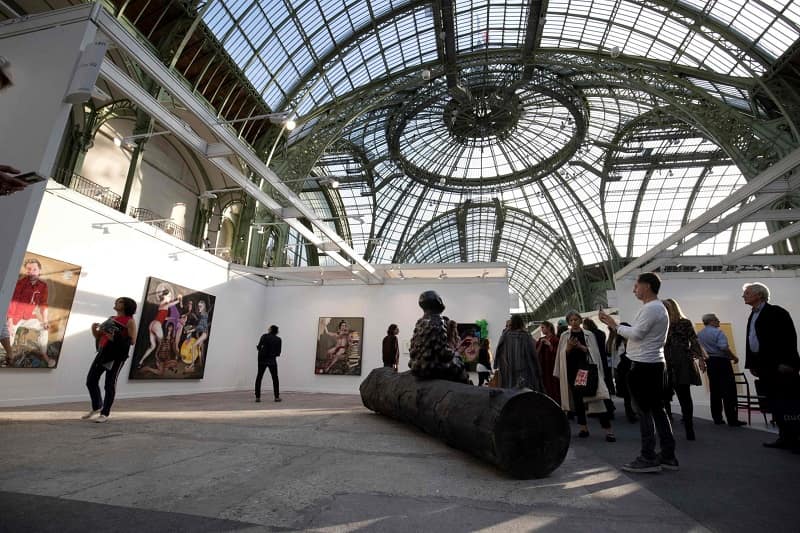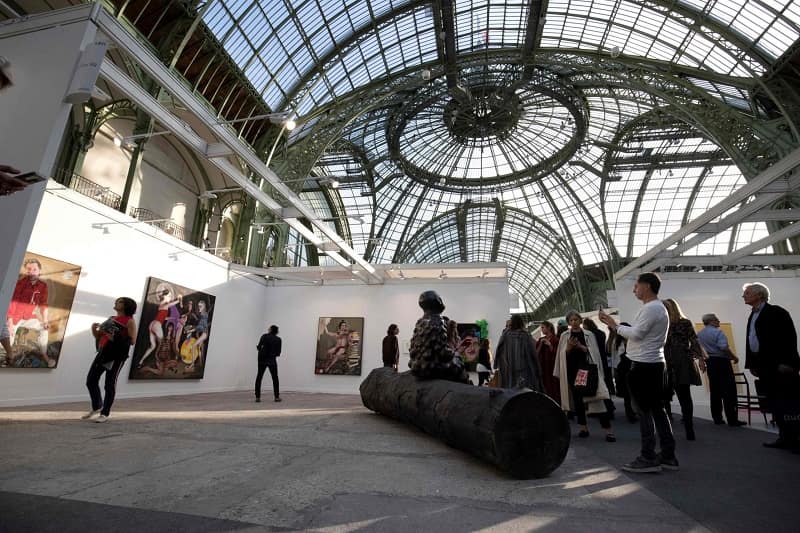 14. FIAC, International Contemporary Art Fair – Paris, France
Among the most prestigious art fairs in the world, FIAC attracts more than 75000 visitors. Besides, around 1500 artists participate in the fair to showcase their work. FIAC is one of the most versatile art fairs in the world showcasing paintings, sculptures, photography, illustrations, videos, performing arts, and digital arts. So, no matter what art form you love, you can witness everything here. More importantly, it was established in 1974, and until now it has been running with fame blended in elegancy.
Also Read: The Card Players by Paul Cézanne: A Series of Masterpieces Made a Master Artist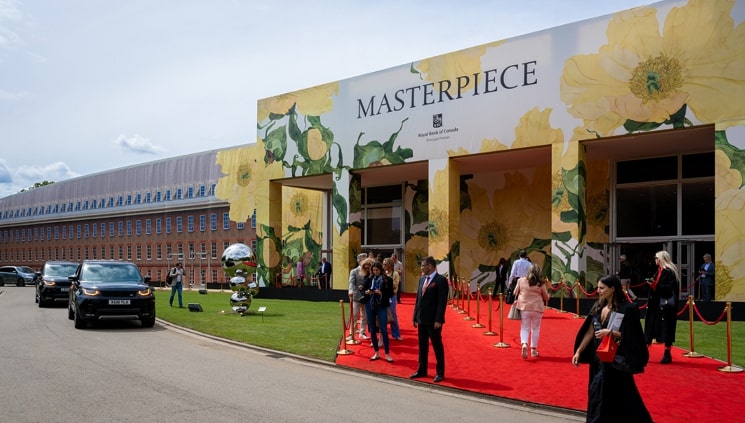 13. Masterpiece London – London, UK
London has a long history of art and culture and Masterpiece London reminds us that its admiration for art has not faded away. Being opened in 2010, it has gained exponential popularity for its flavor of art selection. Every year more than 140 art dealers and galleries exhibit art from various niches including jewelry, painting, sculptures, and more. Moreover, it runs for eight days and attracts more than 40000 visitors from around the world.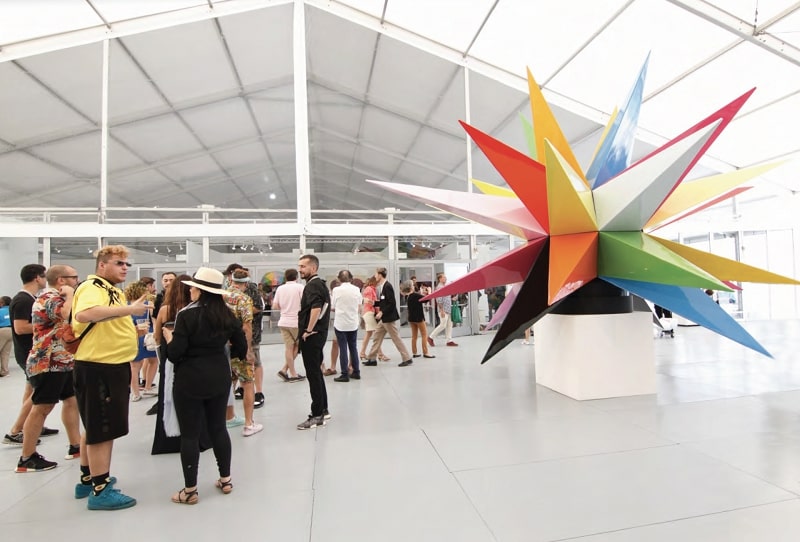 12. Scope Art Show – Miami, USA
Miami is certainly famous for its blue and eventful beaches. But for art enthusiasts, Scope Art Show made it a famous cultural destination. Scope Miami is not like other art shows, rather it is particularly for the new contemporary arts, a genre that stands critical for both politics and local engagement. Around 140 exhibitors participate to showcase their artworks for an estimated 60000 visitors. And now we can call it one of the most prestigious art fairs in the world.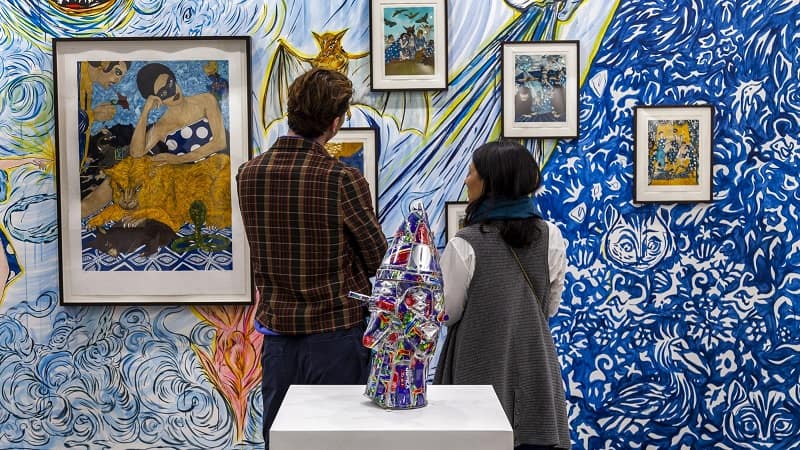 11. India Art Fair – New Delhi, India
The Indian subcontinent has a huge reputation for its traditional and contemporary art nowadays and India Art Fair is the way forward to explore them. Starting back in 2008, it has become the largest art fair in South Asia providing access to a large number of exhibits from galleries and solo artists. Around 70 galleries and 80+ exhibitors showcase their work while 1,50,000 visitors come to join in exploring those artworks. It also attracts a huge number of internal visitors and art collectors making it one of the best art fairs in the world.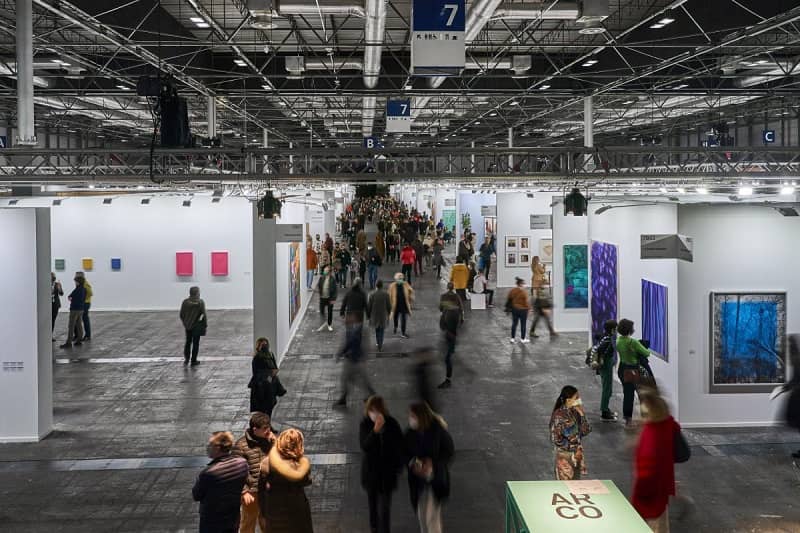 10. ARCO Madrid – Madrid, Spain
Europe has always been the greatest admirer of artworks and ARCO Madrid still reminds us of that status. It was first launched in 1982, and now being one of the most visited art fairs in the world, it has gained popularity around the world. Every year, it attracts around 1,00,000 visitors. Besides, more than 1300 artists and 200+ galleries participate in this event to showcase their works and art collections. Moreover, more than 800 art collectors from 30 countries join this event to make it one of the most prestigious art fairs in the world. Be it an artist or a collector, joining this fair is a dream.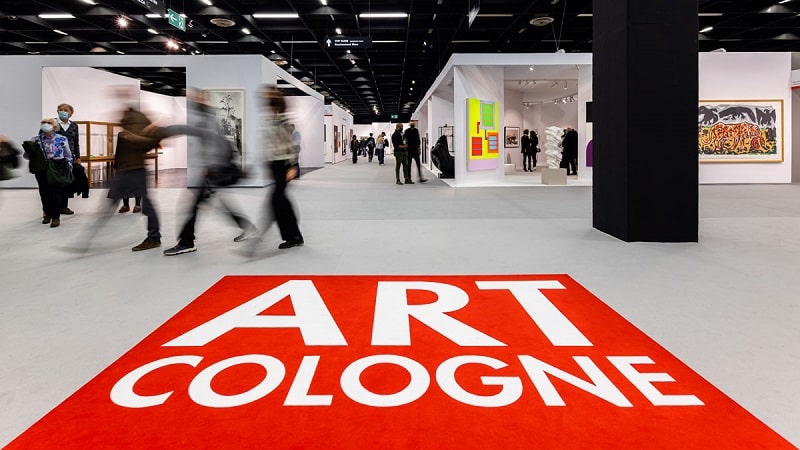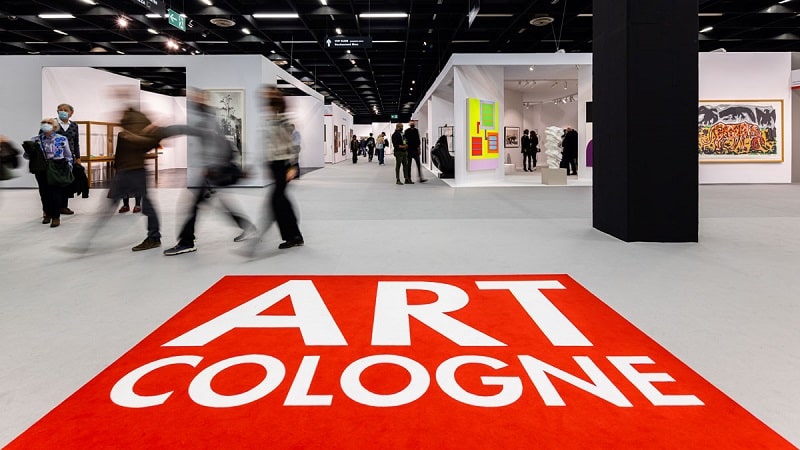 9. Art Cologne – Cologne, Germany
Art Cologne is among the most prestigious Art Fairs in the world holding its events every year since 1967. It is an international stage for artists around the world to showcase their artistic talents. Be it painting or sculpture or another form of art, you must come to visit Art Cologne in Cologne city of Germany. Every year, more than 60k art lovers from around the world visit this magnificent art fair. Art Cologne is also considered one of the oldest art fairs of its kind.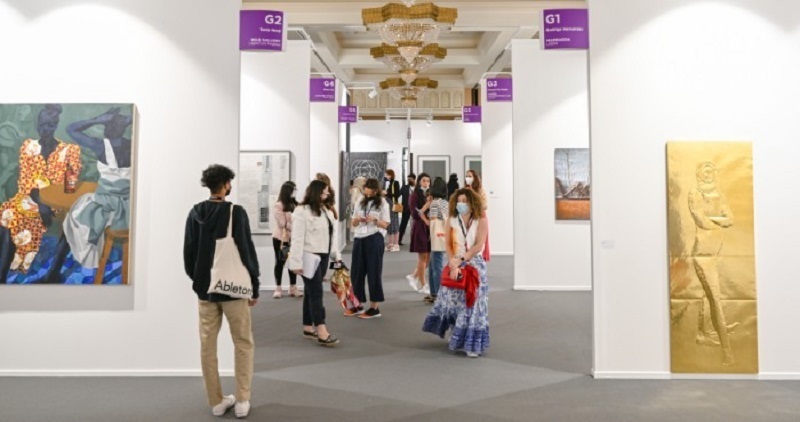 8. Art Dubai – Dubai, UAE
Dubai is the new global attraction for business and art and Art Dubai has become one of the most prestigious art fairs in the world. Though it started in 2007, with effort and promising prospects, the world's art collectors, artists, galleries international visitors, all gather here to witness new perspectives of world art. Besides, this is the most notable art fair in the Middle East. This art show particularly presents art from four genres including, Contemporary, Modern, Bawwaba, and Digital. More than 30000 exclusive visitors visit this show at the magnificent Madinat Jumeirah every year.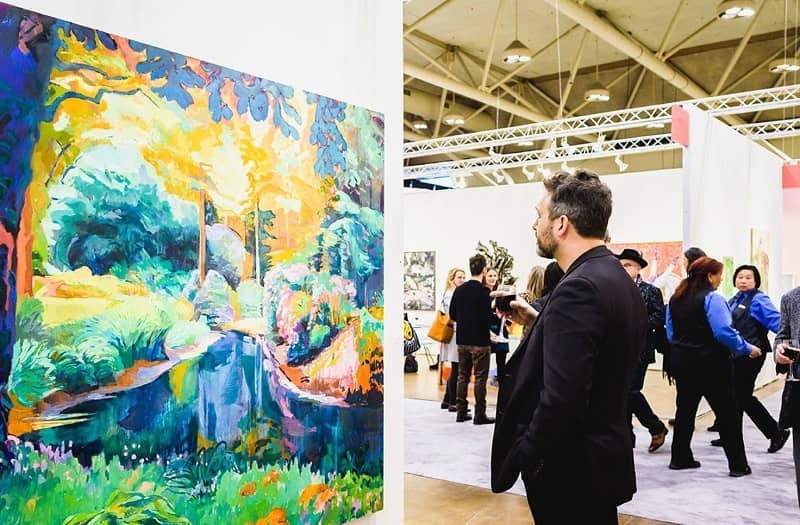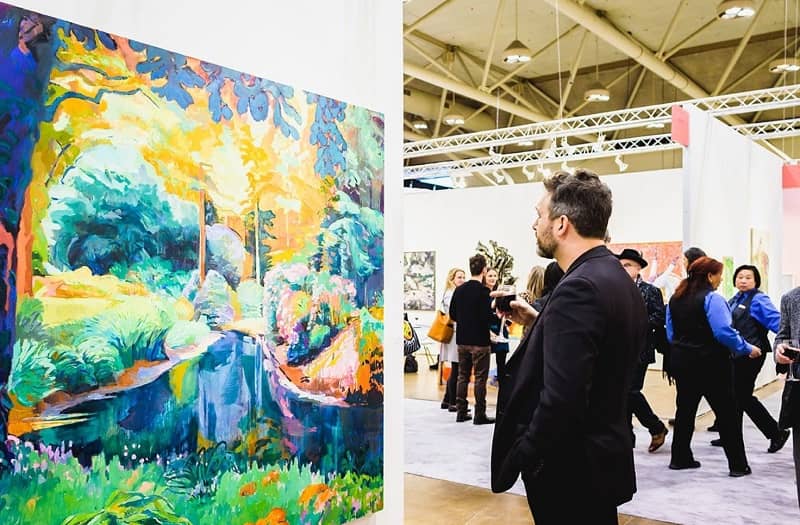 7. Art Toronto – Toronto, Canada
Art Toronto is Canada's biggest art fair where more than 100 galleries participate to showcase the artworks of thousands of artists every year. An estimated 20000 art collectors, curators, artists, and art enthusiasts visit this show to witness the contemporary artworks of several forms. Art Toronto previously known as Toronto International Art Fair started back in 2000. And since the beginning, it takes place in Metro Toronto Convention Center.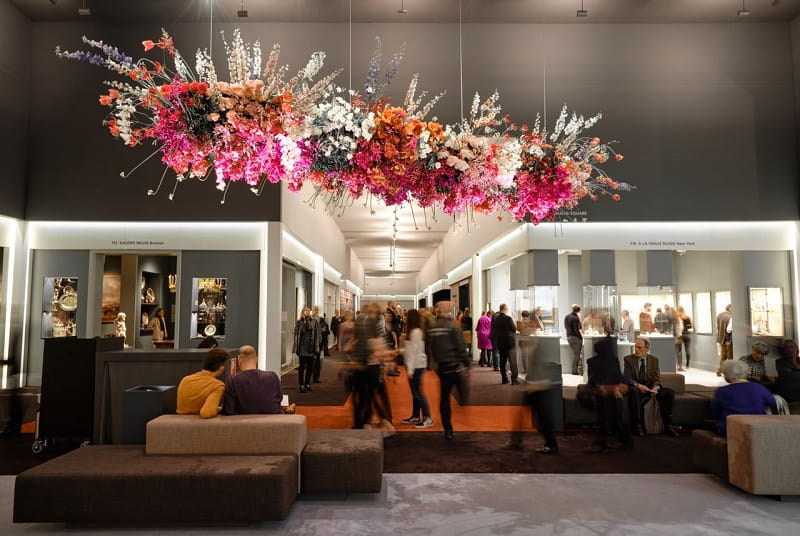 6. TEFAF New York – New York, USA
Among the art fairs, TEFAF's exhibitions have a huge reputation, and TEFAF New York attracts many artists, galleries, curators, and art enthusiasts. The event started in 1988 in New York City, one of the best settings for art fairs. Today, it is a dream for any artist to participate in this show and showcase their artwork to more than 75000 people consisting of collectors, curators, critics, and common visitors. Moreover, it is a 10-day show taking place every year where a lot of blue-chip enterprises from around the world line to participate.
Also Read: Guide to The Louvre: Explore the Most Visited Artworks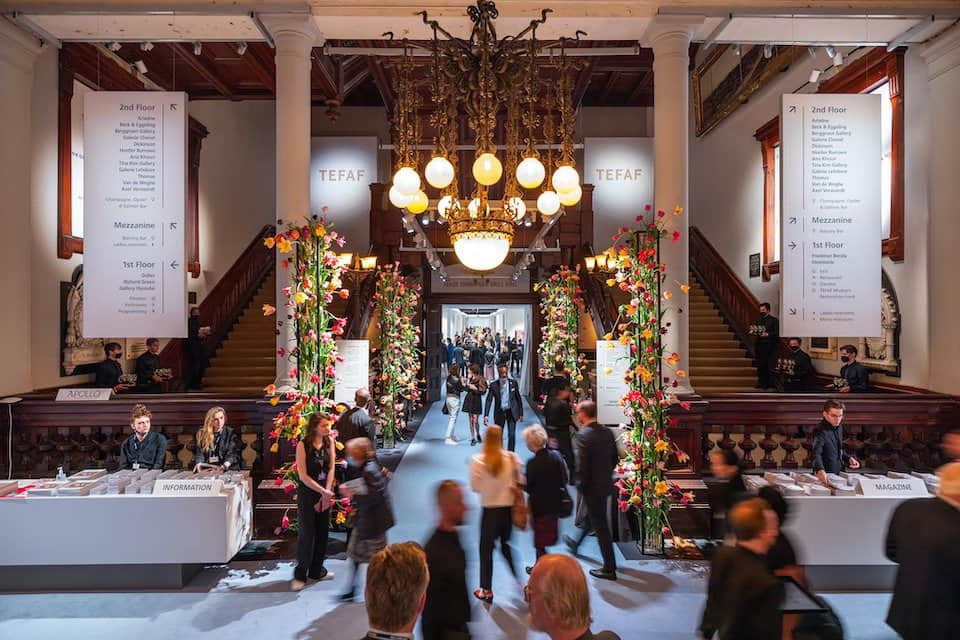 5. TEFAF Maastricht – Maastricht, Netherlands
TEFAF Maastricht is another TEFAF show that people consider one of the most prestigious art fairs in the world. Like the New York show, Maastricht also started back in 1988 in the city of Maastricht, Netherlands. It is organized by the European Fine Art Foundation and runs for 10 days. Today, the show has more than 75000 visitors per year, including many premium collectors and art enthusiasts. Moreover, this art fair is particularly for art, antics, and designs that cut through the noise and stand out among the crowd. So, if you are planning to visit art fairs in Europe, this is the one you should consider visiting.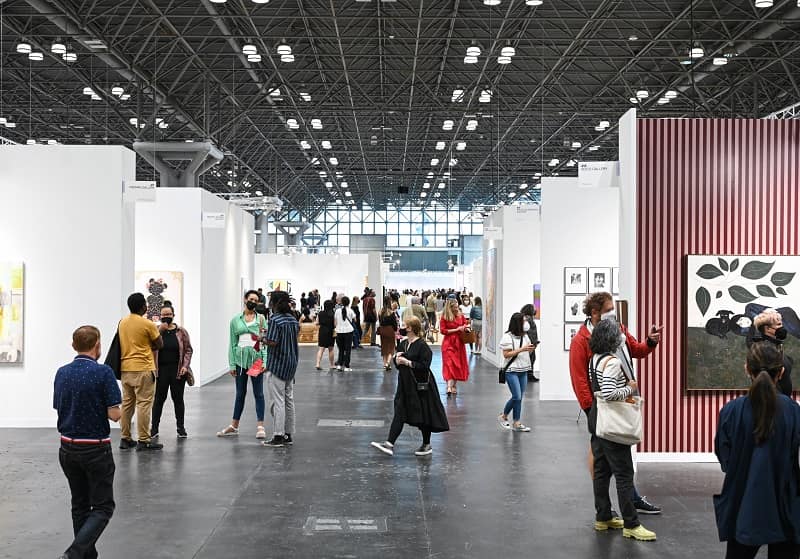 4. The Armory Show – New York, USA
Founded in 1994, The Armory Show has become the greatest cultural landscape of New York City. It is specially focused on contemporary and modern art and the most prestigious galleries from around the world take part in this show. Every year this magnificent art fair attracts more than 65000 art lovers and professionals from around the world with a three-day show. Moreover, as the largest art fair in the US, it has the most premium art collectors who participate in the event to collect artworks from the most prestigious artists worldwide. Though the show started its journey not very long ago, its history goes back to 1913, making it one of the most prestigious art fairs in the world.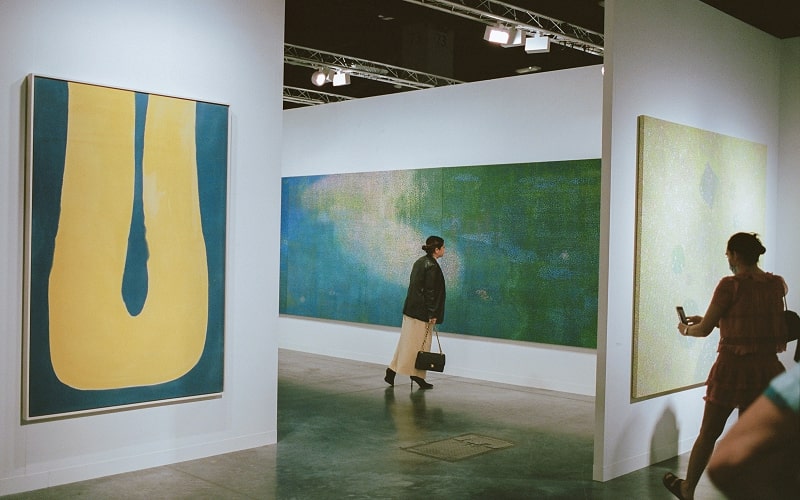 3. Art Basel Miami – Miami, USA
Art Basel Miami is not just another art show, it is a very reputable art show around the world. In this American show, respected artists and galleries from five countries showcase their works. Moreover, Basel Miami is particularly focused on modern and contemporary art. However, many new-generation artists also present their artworks at this event. Though Art Basel first started back in 1970 in Switzerland, Basel Miami is much younger starting in 2002. But despite being such a late start, Miami has become one of the most prestigious art shows in the world because of its versatile showcases. Today, more than 80000 visitors visit this fair.
2. Frieze London – London, UK
Frieze London is among the most visited and influential art fairs in the world. Starting in 2003, it has been bringing together the world's most talented contemporary artists from around the world. When it takes place, London's regent park becomes the most exciting cultural landscape visited by exclusive art collectors, curators, critics, artists, and common visitors. Every year 160 galleries showcase the works of emerging and iconic artists from today. Moreover, around 60000 visitors participate every year to witness, collect and observe artworks. For every art lover, it is worth visiting the show.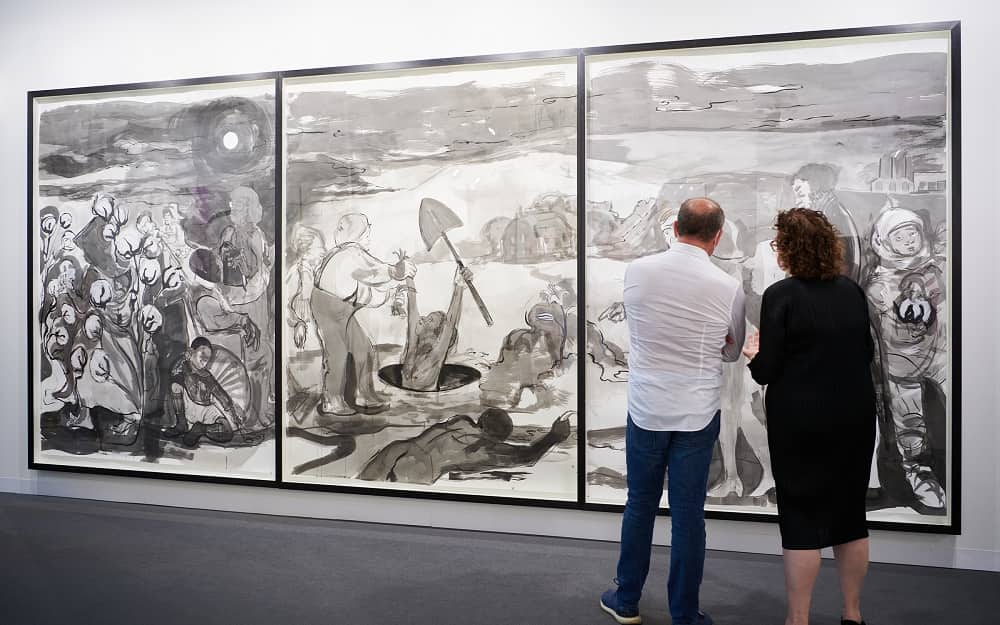 1. Art Basel – Basel, Switzerland
If you are an art lover, you must already know that Art Basel, Switzerland is the Mona Lisa of all art shows around the world. Even, if you search on Google, you might get a reply that Art Basel takes pride in being the best and most respected art fair in the world. Art Basel, Switzerland started back in 1970 and saw immediate success. Today, it has become a dream for every artist and gallery in the world to participate in this event. However, every year it only showcases 300 galleries and the works of around 4000 artists from five continents. Moreover, it runs for a whole week and attracts more than 95000 visitors. Without any doubt, its reputation, visitor, and gallery profiles make it one of the most prestigious art fairs in the world today.