This Malta Travel Guide will discuss the place featured in famous Christopher Marlow's play "Jew of Malta"! The charm of the play actually made many travelers visit this beautiful archipelago.
In the middle of the Mediterranean, Malta, the archipelago attracts a lot of tourists because of its mild climate all year round. Besides, more or less all the travel attractions dazzle nature lovers. Here you can relax in one of the island's wonderful holiday resorts – each with its own character and style. How about festive St. Julian, historic Valetta, or shopping-friendly Sliema? We discuss and take you to all the details that matter for travelers.  
Malta Travel Guide: An Overview of the destination
The archipelago of Malta is located in the middle of the southern Mediterranean Sea and consists of seven islands. Among these seven islands, three of them are populated: Malta, Gozo, and Comino. 
The islands were discovered as early as 7,000 years ago and since then, several conquerors through the ages have seized Malta. They have all left something behind – cathedrals and castles, catacombs and megalithic temples, churches, and medieval architecture.
Which destination in Malta suits you best depends on your interests. A rich restaurant and pub life awaits in St. Julian and Sliema.
A weekend in Malta is best done in the capital Valletta. This island city attracts visitors with a big city feel and for its rich history.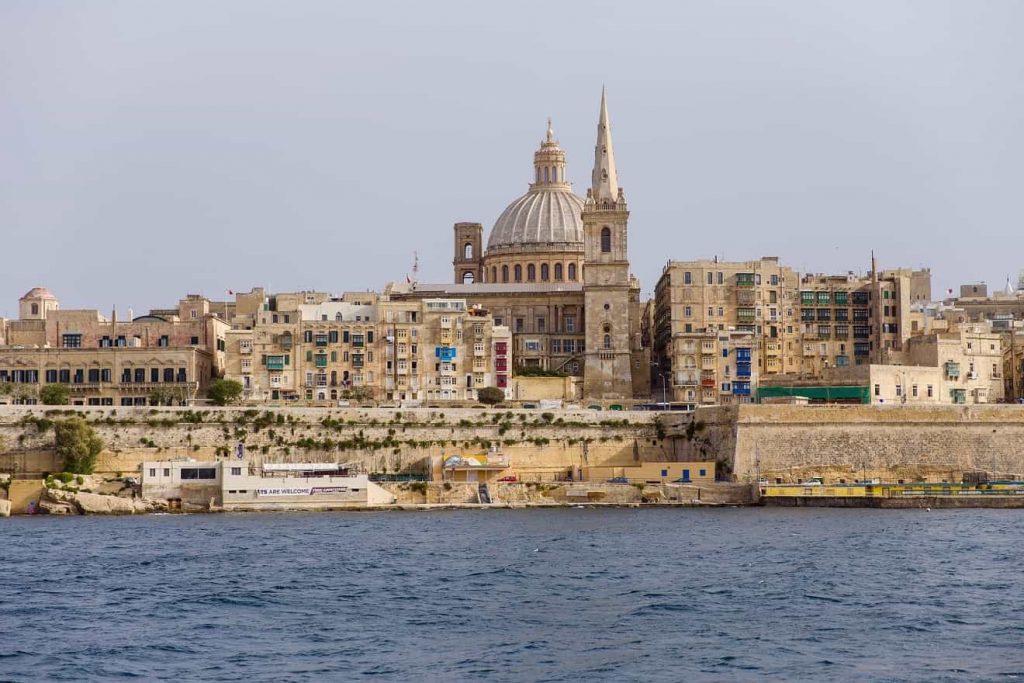 If you are looking for sun, swimming, and relaxation, Saint Paul's Bay is the best you should try. If you ask the Maltese themselves, Gozo is a wonderful alternative, with a slower pace while the town of Gozo offers a feeling of genuine Malta.
Though Malta is not among the top 20 island destinations in the world yet it is the queen of the Mediterranean Sea that attracts a lot of tourists every year.
Attractions in Malta
Mdina: Why not visit the old capital of Malta – Mdina? Here you can stroll around the well-preserved, living urban environment from the Middle Ages. The grand cathedral is the main highlight of this city.
St John's Co-Cathedral: In 2018, the capital of Malta, Valetta, was named European Capital of Culture. Valetta is a UNESCO World Heritage Site since the 1980s. It offers medieval architecture, picturesque alleys, and magnificent buildings. And more interestingly, these magnificent city landscapes show the city's history. The most famous building in Valetta is St John's Co-Cathedral, a nearly 500-year-old cathedral built in Baroque style.
Standing Stones: Hagar Qim, or "Standing Stones", is a temple complex in Malta. Hagar Qim dates back to 3,600 BC. It's a world heritage site and a mystery. No one knows what happened to the civilization and who built the complex.
Marsaxlokk: The small fishing village of Marsaxlokk is just over an hour from Valletta and is a popular excursion. Here, colorful fishing boats crowd the harbor with restaurants whose menus of course focus on fresh seafood.
Malta Travel Guide: Ultimate City Destinations in Malta?
Valletta
Valletta is Malta's capital city and it is the perfect destination for a weekend getaway. The city has a 16th century elegance and is known as one of the world's most historic places. Here you can expect, restaurants, shopping, sights and a deep dive into Malta's history.
St. Paul's Bay
St. Pauls Bay is a wonderful destination in Malta. It is a village in northern Malta. With its crystal-clear water and wonderful range of restaurants and, shopping and entertainment, St. Pauls Bay has become popular among travelers. Fortunately, the village is also a little peaceful than its neighboring villages Bugibba and Qawra.
St. Julian and Sliema
Rich restaurant and pub life is what St. Julian and Sliema are famous for. You should visit the resorts of St. Julian and Sliema which have been developed together as two of Malta's largest cities. From here it is also close to the capital Valletta which gives the best of both worlds.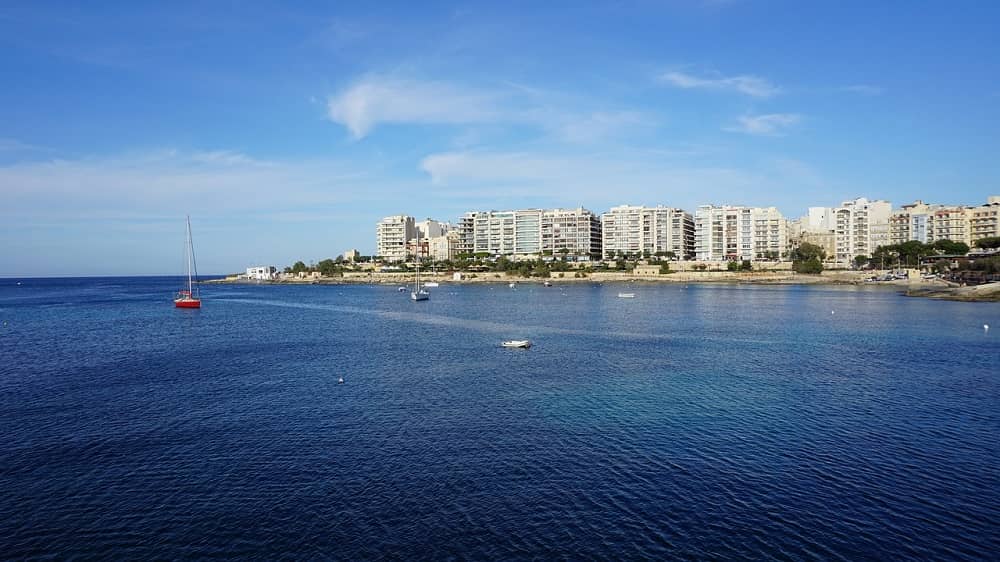 Mellieha
Mellieha is especially popular with families with children and offers Malta's longest sandy beach and clear water. The village is located on a hill overlooking the sea and here is a nice selection of restaurants and shops.
Mdina
If you want to be close to culture and sights, you should spend some time in Mdina. Because this is Malta's ancient capital, it is protecting a history of over 4000 years. 
Activities in Malta: Sunbathing, Swimming and Diving
Pleasant temperatures and cooling baths from rocky ledges are one of the most attractive activities you can take part in. There are a few sandy beaches scattered across the islands. As a matter of fact, the clearest water can be found at the Blue Lagoon on the island of Comino.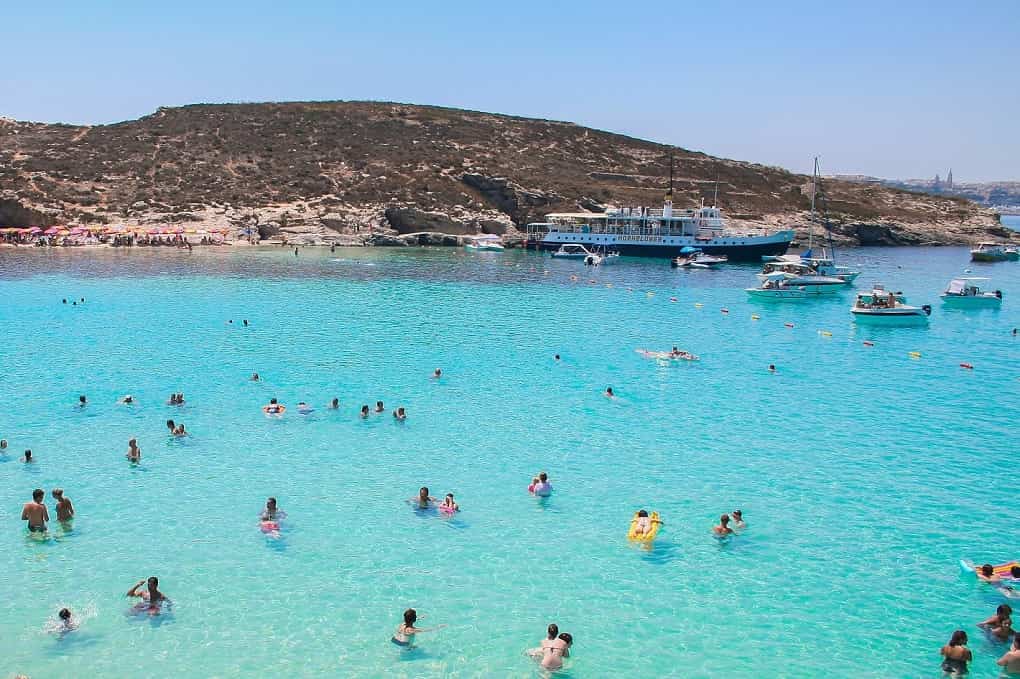 Boats to the Blue Lagoon in Malta depart daily from Sliema. Golden Bay and Ghajn Tuffieha are two popular beaches in Malta, you can easily reach them by bus from Sliema, St. Julian, and Valletta.
Do you love diving? Malta is a perfect destination for diving because it has beautiful coral reefs, wrecks, and caves. Moreover, Malta is one of the best diving destinations in the Mediterranean and this is a kind of place diving becomes an addiction. 
The most exciting is Lantern Point, where you descend through an underwater tunnel to a depth of 50 meters.
Food and Drink to Taste in Malta
This concise Malta travel guide will not be completed if we skip the food and drink of Malta. In Malta, you can actually taste the best of Mediterranean food exclusively seafood. Maltese food is very seasonal and rustic: expect rich stews, pies, and pasta in all its forms. 
Something that is clearly noticeable in Maltese cuisine is its fresh fish. At its core, "Aljotta" – a Maltese fish soup is a must on the trip to Malta! The local beer in Malta is called Cisk that you can also try.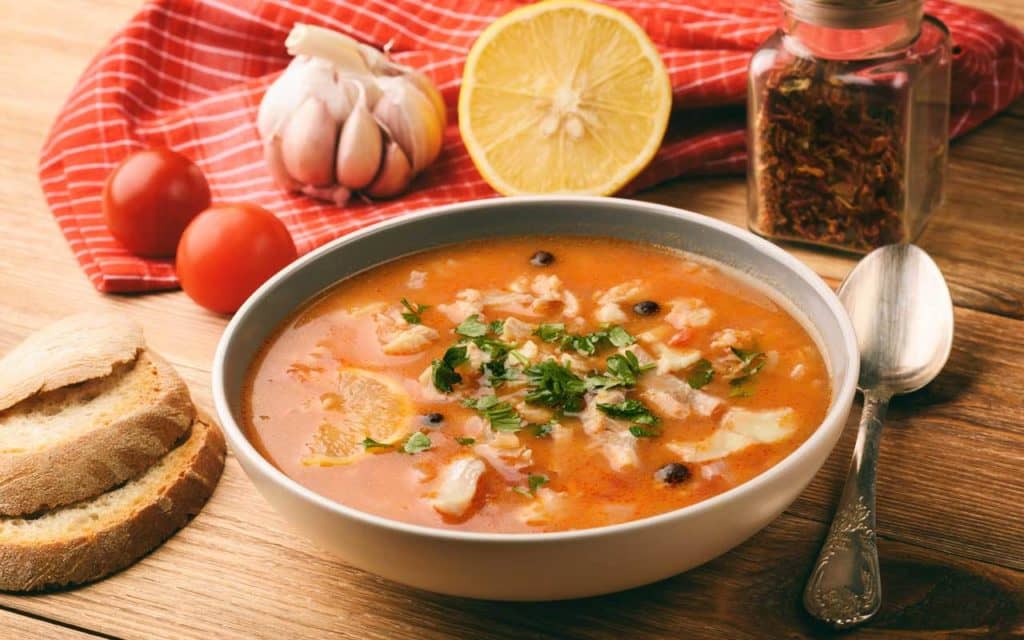 Surprisingly, it is relatively cheap to eat out in Malta. A meal can cost from 10 – 25 dollars. And a beer costs about 4 dollars where a bottle of wine is just from 8 – 15 dollars. Though these costs can go out of your expectation when you dine in somewhere luxurious.
Enjoy All Forms of Beaches
Malta mainly has several types of beaches which are rare around the world. There you find cliffs to swim from, where you can easily take a dip by jumping down from a ladder or jetty. 
Valletta

is the best

for

beach bathing opportunities. 

In St Julian's, St George's Bay, there is a landscaped sandy beach. 

Mellieha, a destination 4 kilometers from Bugibba, is the beach Mellieha Bay considered one of the best beaches on the whole island. 

At the Blue Lagoon on Comino, there are both sandstone cliffs and small beaches.
How Do You Travel in Malta?
From Malaga International Airport you can take a taxi, airport shuttle or use Malta's Hotel Shuttle Service. There are four airport buses that go to and from the airport: X1, X2, X3, and X4. 
To Valetta, it takes about 15 minutes, Sliema 20-25 minutes, and St Julian's around 35-40 minutes. You can buy tickets for the bus on board. The cost of bus travel goes around 1.50 – 2 euros depending on the time of year.