If you have visited the Maldives, you might have experienced the scenic beauty of the ocean. Whilst, spending some days in those exotic resorts are blissful moments of your life. You might have traveled a lot and had numerous flights in your life. Nevertheless, have you ever thought, what was the most beautiful flight in the world? In my opinion, Maldives has the most scenic flights in the world.
Maldives is a island nation with more than 1200 islands and sandbanks. Only 200 of them are inhabited by locals and many islands are home to some of the world's most exotic resorts. Reportedly, there are over 132 resorts constituted by the government of Maldives. To develop tourism, the government has developed many islands that are typically 800 by 200 meters in size.
The Trans Maldivian Airways has a fleet of seaplanes dedicated to transporting tourists. Velana International Airport in Malé is an international airport well connected to major countries around the world. And from this Male airport, your journey to the most beautiful passenger flights happen. The Maldives has around 88 resort islands out of 132 resorts where you can go by seaplane. According to Trans Maldivians Airlines, they transport more than 10,00,000 tourists to over 80 resorts every year. Eventually, all the flights provide a similar breathe taking view of the magnificent blue ocean.
How Can You Take A Flight To Your Holiday Destination in Maldives?
Several options are available to check in with a TMA flight to one of those available destinations. The best option for catching a flight is to directly book resorts. If you have booked your resort, after clearing your immigration pass, be present at the respective resort booth. That is very simple, they will do everything from you now on to enjoy your beautiful flight.
A significant number of tourists, want to avoid hassles and travel on holiday packages. If you are one of those, you have to contact the tour operator. In most of the cases, your tour operator will have a local representative partner to take care of your entire journey to the holiday destination. Some might be confused about the flight checking process, but don't worry airport representatives are the most generous in the world. Hence, they will take care of your problems and lead you to your most awaited flight.
Regardless of the simple flight check-in, you get to know a few things. All the flights are arranged on demand and you get the confirmation just one night before your arrival. Therefore, make sure to negotiate with the resort or your tour operator. On the other hand, make sure your book your flight to Male wisely, so that you can land there in between morning and early afternoon. Because if it is dark, you have to make an arrangement to stay overnight in Male. Remember, seaplanes do not operate at night. Besides, this flight may cost you an extra $200 to $500 US depending on situations.
What To Expect From The Most Beautiful Flight?
Now lets get to the point. As we are talking about the most beautiful flight in the world, So we need to know what is speciality of this flights.
People around the world, enjoy flights in many different spectrums and seaplanes are very limited to a few places like the Maldives. Assuming that you travel a lot and flights are very common and day to day experience for many people. However, seaplanes are something, people less likely to be on board. Therefore, it is going to make an addition to your life, unlike many other flights. Even this can be your best lifetime experience.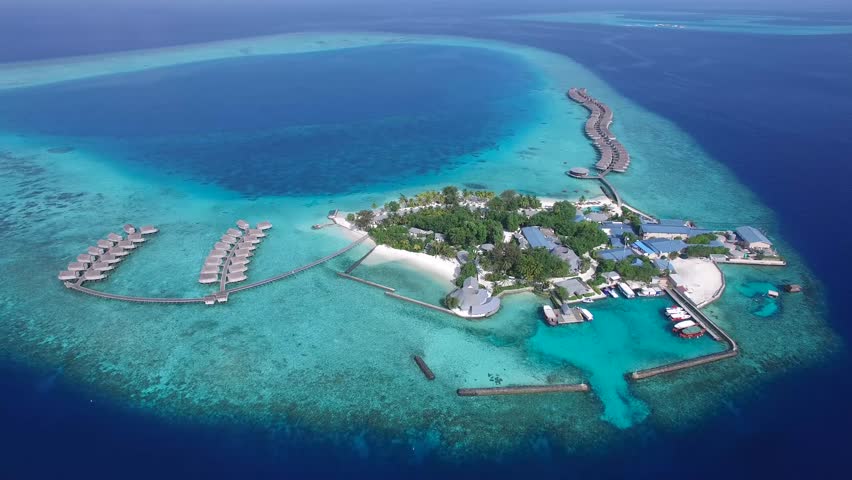 While traveling over the ocean on a seaplane to your exotic destination, you get a glimpse of the blue ocean with floating small islands. Since seaplanes fly rather low, you can enjoy the beauty of clean, blue water dissolved with the sky. If you are lucky enough, you may also expect a Birdseye view dolphin jumping in the ocean. Most importantly, the widest angle view from the flight of blue ocean, white sandy beaches and green small islands with magnificently luxurious resorts. As there are a lot of resort islands scattered in the chest of the ocean, you will probably see many of them on your route along with the beauty of the marine nature. In short, this small moment of time on the flight will be a lifetime experience.