Since its establishment Indian RSS (Rashtriya Swayamsevak Sangh) became one of the largest Hindu religious organizations in the world. Popularity of this hard line Hindu extremist organization is continuously growing among Hindu nationalists. But the dictating and an unethical fact is, RSS Ideology believe in an unseparated India. Ram Madhave's statement put a question mark on the existence of Bangladesh and Pakistan in RSS version of Indian map of Akkhand Bharat.
RSS Background Check
The RSS was formed back in 1925 as a parliamentary voluntary organization for safeguarding the Hindutva. The founder of RSS, Keshav Baliram Hedgewar's ideology of "India as a Hindu Nation" has been the main fuel for the organization. Hence RSS Ideology somehow denies the existence of other cultures and communities inside India.
"The Hindu culture is the life-breath of Hindustan. It is therefore clear that if Hindustan is to be protected, we should first nourish the Hindu culture. If the Hindu culture perishes in Hindustan itself, and if the Hindu society ceases to exist, it will hardly be appropriate to refer to the mere geographical entity that remains as Hindustan." said Keshav, which can be read on RSS website too.
The organization currently has a large number of branches in India and abroad to spread RSS ideology. In India alone RSS has around 52000 branches and has countless organizations under its authority including BJP.
Ban on RSS
RSS is widely recognized as the parent organization of India's present ruling party BJP. Throughout the century RSS was banned several times for communal violence and unethical activity. After the Modi government took control of India, RSS endorsed communal violence has grown outrageously.
First time RSS was banned in 1947 in Panjab province due to its extremist behavior. Nationwide ban was imposed in 1948 after the assassination of Mahatma Gandhia by an RSS member. The Indian government also arrested many prominent leaders of RSS after that incident. Third time RSS was banned in 1975 during the emergency by The Then Indian government. And in 1992 RSS was again banned for destroying Babri Mosque which created massive unrest in India. Apart from that RSS allegedly took part and was main force behind many other violence like Hindu-Muslim riots in Gujrat and other places. They are also responsible of recent violence toward Indian Film Industry which is happening consistently.
1949 Indian Map of India by RSS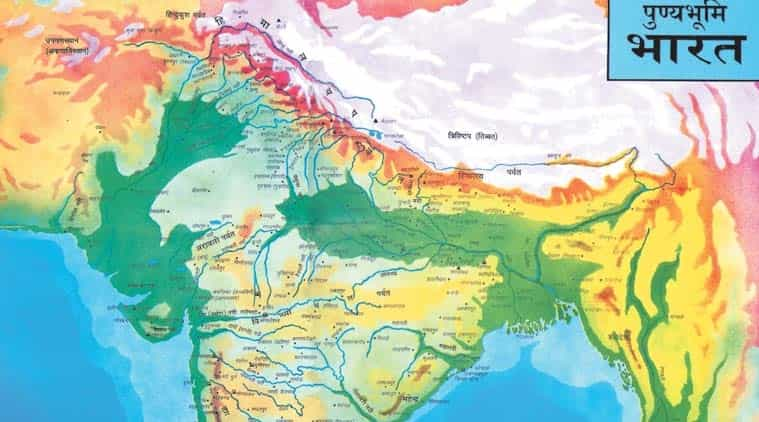 In a press conference in Delhi M S Golwalkar propagated the Indian map of RSS version which does not contain Bangladesh and Pakistan. He also identified Pakistan as an uncertain state. RSS controlled publication Suruchi Prakashon first published a map called "Punyaboomi Bharat". The map not only includes Pakistan and Bangladesh but also Afghanistan, Sri Lanka and Myanmar which is called 'Rashtra'. Golwalkar also stated that the Akkhand Bharat will be based on "Hindu Culture" and will spread RSS ideology.
Existence of Bangladesh and Pakistan in RSS Ideology?
In December 2015 in an interview, BJP national secretary and Pracharak of RSS, Ram Madhave said on AL Jazeera that RSS believes, Bangladesh and Pakistan are part of India. Mehdi Hasan asked Ram regarding the map he saw in RSS office which doesn't recognize Bangladesh and Pakistan as separate nations and Ram replied "we hold on to that".
The BJP lead present government is often called a hard line Hindu nationalist party. And the RSS is the ideological backbone of BJP. In response to Hasan, Ram also said " "The RSS still believes that one day these parts, which have for historical reasons separated only 60 years ago, will again, through popular goodwill, come together and Akhand Bharat will be created."
The view of Akkhand Bharat carried by RSS ideology from 1947 is still the ideological perception for RSS. The present PM visited Pakistan just after Ram Madhave's statement and the former BJP lead PM Atal Bihari Vajpayee also visited Pakistan for strengthening the relationship. But what was the intention behind those visits of these two BJP leaders? If the unseparated India is the intention thgen the future of Bangladesh and Pakistan is a big question. For the sake of argument, if that is the case then how would be the unseparated india under RSS?