Blonde is a good film about Norma Jean Baker. Because that's exactly the point, it's about Norma Jean, not about her alter ego Marylin Monroe.
That's how long it would take, sixty years and one MeToo, before we could begin to get closer to who she was. Because it is quite obvious that with this film a new story is emerging about the young woman who became the world's toy and sex symbol. Admittedly, the story has been known for a long time – the film is based on the book by Joyce Carol Oates (2000). But when it is told on film, it takes on a new dimension.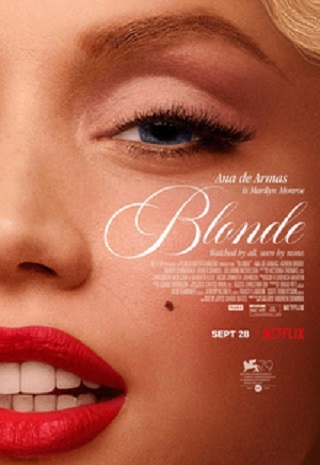 Norma Jean Experiencing Monroe Throughout Life
In Blonde, we follow Norma Jean here and there through life. From her childhood with a mentally ill mother, via a couple of marriages – partly with violence, through the very top level of "stardom", to a neurotic existence with pills and alcohol. Not all transitions are equally well told.
Also Read: Amsterdam – Autumn's Most Star-Studded Film
The most important thing about this film is that it talks about life, as Norma Jean experienced it. On that premise, it grabs hold of us. we don't know if it is historically just. But on the other hand, there is probably not that much of what we have otherwise seen of Hollywood's stories that included Miss Monroe that has been historically correct. However, Blonde feels right if you can put it that way.
The point here, however, is primarily that the angle is different. Probably truer, but at least more interesting. Although it is of course a paradox that "Hollywood" exploited and profited from her while she was alive, and today profits even more from her by talking about it.
Great Performance
The photography, the editing, and the further processing of the images are exciting. Here, realism, dreams, and nightmares are spliced ​​together in a fine way.
Ana de Armas does a very good job in the lead role. Norma Jean was exposed to the male gaze, but also her own need to be seen and confirmed. The combination of the two killed her. And Blonde gives us some redemption and it's about time.