With a celebrity cast including Christian Bale, Margot Robbie, John David Washington, Mike Myers, Michael Shannon, Zoe Saldana, Chris Rock, Rami Malek, Anya Taylor-Joy, Timothy Oliphant, Taylor Swift, and Robert De Niro, "Amsterdam" stands out as one of the autumn's most star-studded films.
The film is just good enough to match the quality-assured ensemble because screenwriter and director David O. Russell has delivered a sophisticated and darkly humorous comedy of the genre.
He tells a wild story based on real events in the 1930s that could have been dismissed as nonsense, had it not been for the clear parallels to today's political climate in the United States, which is just as dark, if not darker.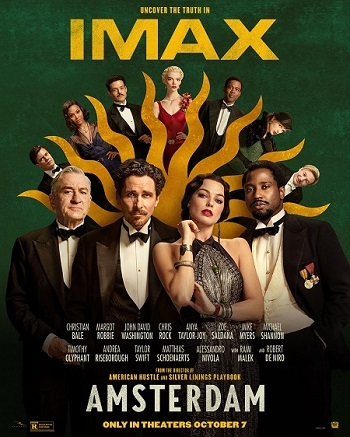 Fighting Against Powerful Forces
The film starts in New York in 1933, where the doctor Burt Berendsen (Christian Bale) and the lawyer Harold Woodman (John David Washington) are asked to investigate the death of the general who led them in France during the First World War.
They then witness a murder for which they themselves are accused, leading them to believe that powerful forces do not want the death solved.
The story looks back on Berendsen and Woodman's happy stay in Amsterdam right after the war, and the close friendship they form with the nurse Valerie (Margot Robbie).
It will turn out that this three-leaf clover must now tie up powerful allies in the fight to uncover a fascist conspiracy that, in the worst-case scenario, could threaten democracy.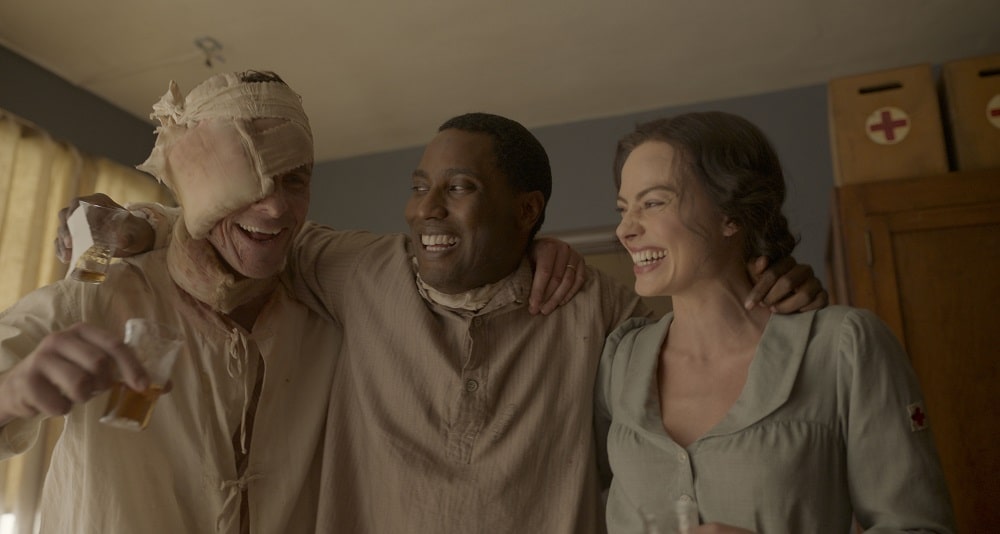 Juicy Story with Sharp Dialogue
The film is loosely based on real events set against a pale and gloomy historical backdrop, but David O. Russell colors it powerfully with subtle humor and a large gallery of distinctive characters.
Perhaps there are a bit too many parts in this machinery, which causes the film to scatter in many directions, but it still entertains with a juicy story with sharp dialogue, performed by actors who are obviously having fun in their respective roles.
Christian Bale, Margot Robbie, and John David Washington are especially easy to like in leading roles that require a certain comic timing and conveying emotions with just the right tone. Not too much, but not too little either.
The film's mystery eventually moves into a political landscape where David O. Russell in no way hides the fact that "Amsterdam" is of course a commentary on political currents that exist in the worst possible way.