You might be looking for a gaming laptop that will improve your gaming scoreboard, or help you having uninterrupted graphic design and video editing.
Hundreds of options are available especially for gaming laptops. Therefore, it is really tough to choose a perfect gaming laptop that provides the ultimate power to knock down your rival.
The best gaming laptops can handle any type of PC games. Most powerful gaming laptops are also being developed on a regular basis to reduce the gap between gaming requirements and the ability of the machine. Similarly, the size, weight, and design everything matter for the present-day consumer group. Eventually, every gamer, graphic designer, video editor or any other professionals thinking about purchasing a laptop, aspire to get something powerful, lightweight, and budget-friendly laptop with aesthetic design.
In this article, we will be discussing the top 10 gaming laptops in 2020. We have gathered and reviewed many laptops and prepared this list. Keeping everyone in mind, we will include the most expensive, most powerful and best budget gaming laptops for gamers and professionals.
10 Best Gaming Laptops
1. Acer Predator 21X – The Most Powerful Gaming Laptop in The World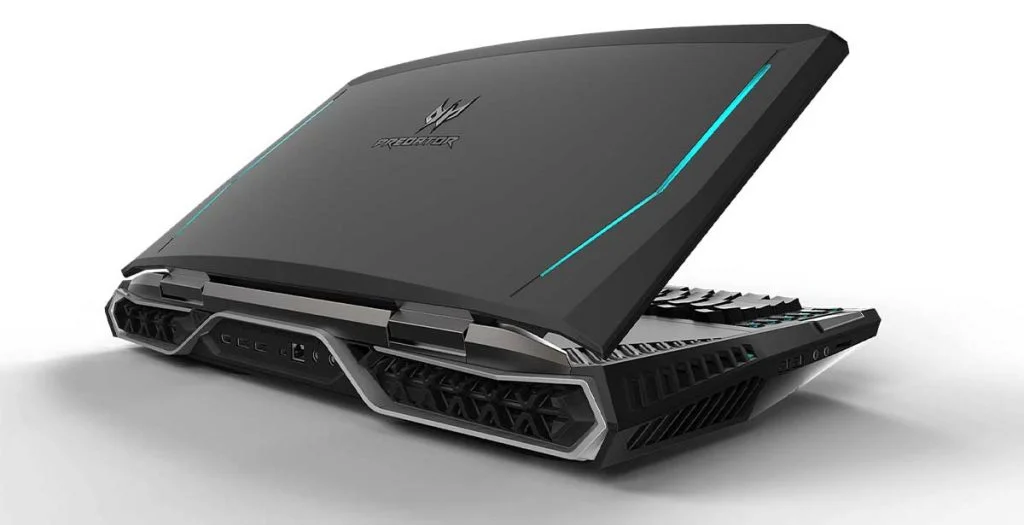 Acer Predator 21X is probably the most powerful and most expensive gaming device available in the market. This gigantic laptop has a 21" UHD curved display with 120Hz refresh rate and it is the only curved display laptop available in the market.
This insane gaming machine is even more powerful than many custom gaming desktop PCs. The performance of this laptop is beyond comparison to all other laptops available in the tech world. With the overclock-able 7th generation core i7-7820HK processor and 64 GB DDR4-2400 memory, you can touch the maximum gaming performance for any game build till the date.
The Acer Predator 21X has dual NVIDIA GeForce GTX 1080 SLI graphics with 16 GB GDDR5X dedicated graphics memory. The coolest thing of this gaming monster, it has two power supply with 5 system fans. It also has eight heat mitigating pipes that all support this laptop to stay cool in heavy loads.
In terms of hard drive memory, Predator 21X can outrank many custom desktop PCs. According to Acer, it has total of two 512GB PCle SSDs that are using NVMe technology in RAID O AKA. These technologies combined, make this laptop one of the most powerful laptop in the world. Acer itself declared, "Don't blink, you will miss the bootup."
When it comes to the price, Predator 21X is insanely expensive.
We can guess, that this PC will be very expensive. If you really want something like, this powerful and ruthlessly fast device, you have to pay something that is very unusual. The Acer Predator 21X price starts at US$8,999.
If you are not a pro gamer, this laptop is definitely not for you. If you want mobility, this laptop is not an option rather look something powerful but lightweight.
2. Razer Blade Pro 17 – Most Powerful Stylish Gaming Laptop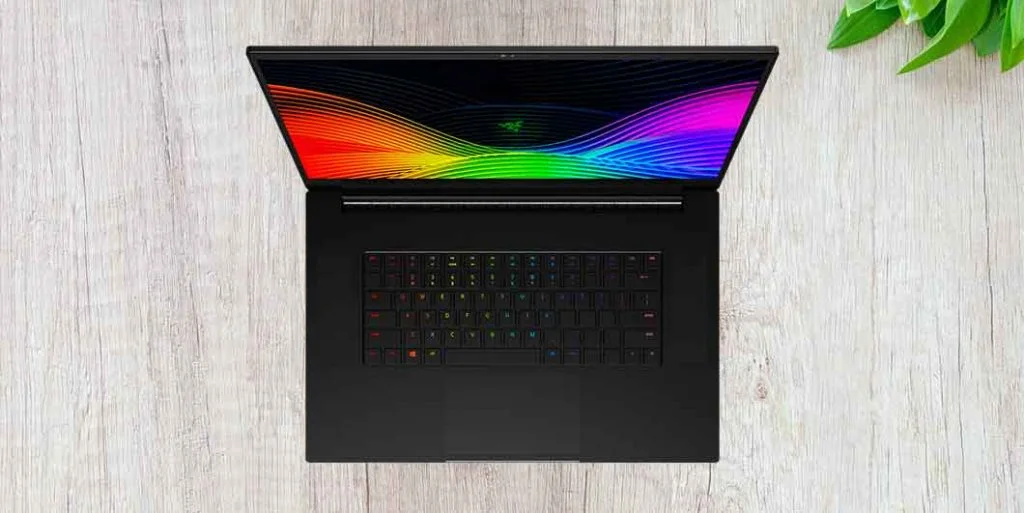 I am sure you have heard about Razer laptops.
Razer Blade Pro 17 is the latest Razer laptop made for the ultimate gaming and video editing. Razer Blade is known for a solid performance with the tag of most stylish gaming laptops available in the market.
With the 17.3-inch 4K touch screen display, gaming and video editing have become impeccable. The display also has 140Hz refresh rate which will make your content flow radically than average laptop screens in the market. Though Razer Blade Pro has not yet crossed the performance of gaming desktop, yet they are moving in the right direction.
The latest Razer Blade Pro 17 has Hexa-core ninth generation core i7 processor by Intel with 16GB DDR4 RAM. Though the base clock speed starts at 2.6Ghz and can boost up to 4.6Ghz. It also comes. In terms of clock speed and the price range, Razer Blade is far from many other gaming laptops.
This machine is available with three different graphics spaces. GeForce RTX 2060, GeForce RTX 2070 Max-Q and GeForce RTX 2080 Max-Q all are available with 6GB DDR6 graphics space. If you are thinking about having more GPU power, you can have an external Razer graphics card to unlock more frame rates for gaming and video editing. The build quality of this latest Razer edition is usual and made of aluminum that feels very solid and premium.
The base model with full HD display, 512GB SSD and NVIDIA GeForce RTX 2060 GPU comes with a price of US$2,499. The highest configuration Razer Blade Pro 17 with 4K display, 1T SSD and GeForce RTX 2080 Max-Q GPU costs US$3699.99.
3. Alienware Area 51-m – Best Gaming Laptop Among Alienware Series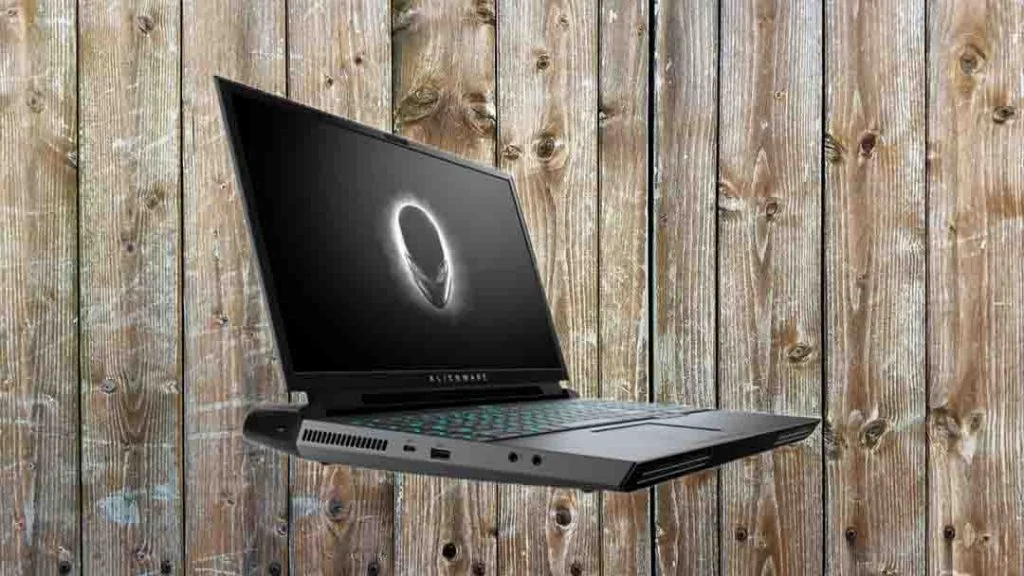 Alienware Area 51-m is another monster in the line of best gaming laptops in 2020. Alienware series from Dell, has become one of the most reliable gaming laptop series in the world. The price and performance make this laptop winning gamers hearts.
Alienware Area 51-m has a 17-inch display and it comes with many different spaces including 9th generation core i7 and core i9 processors. Because it comes with many different spaces, the price range is more or less flexible. Like many other gaming laptops, it is thick and heavy with mixed magnesium and plastic chase.
The base model Alienware Area 51-m includes 9th generation core i7 processor, NVIDIA GeForce GTX 1660 Ti 6GB GDDR6, and 16GB DDR4 RAM with 1TB hybrid drive. On the other hand, the high-end Area 51-m comes with a Core i9 processor, NVIDIA GeForce RTX 2080 8GB GDDR6 GPU and 32 GB DDR4 RAM.
Powerful devices come with extra cost and Alienware is expensive, if you are aspiring to buy something topnotch you must pay, right? But it comes with four major spaces starting from US$2,014 and goes up to US$4,247. If you are looking for an overclockable gaming laptop with high customizability, Alienware Area 51m is worth buying.
4. Asus ROG Zephyrus S GX701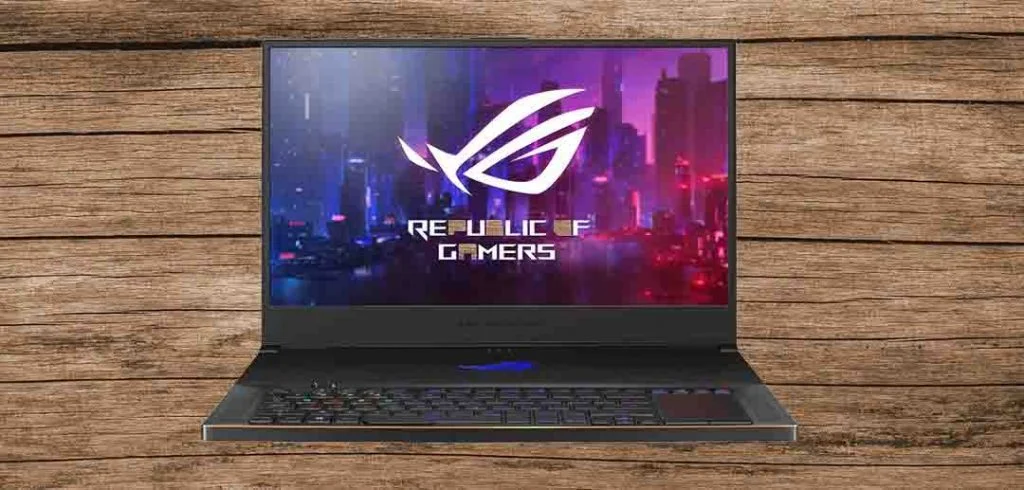 Again another 17-inch powerful gaming laptop meeting the benchmark to become one of the top 10 gaming laptops in the world. Asus ROGs has earned the reputation of among th best gaming laptops from the beginning. The latest line of Asus gaming laptop is its powerful and elegantly designed ROG Zephyrus S GX701.
It is one of the slimmest gaming laptops with a blazing fast 300Hz display with a Panton validated color spectrum. The display is full HD IPS panel with G-synch technology. This powerful machine also comes in three different minor models named GXR, GWR, and GVR. The Zephyrus S GX701GVR is considered to be the base model with 9th generation core i7, NVIDIA GeForce RTX 2060 6GB graphics and 16GB HDDR4 memory. The top-performing GXR comes with the same core i7 processor.
In terms of Graphics card, RAM and display, GXR differ radically from the two-base model. Asus ROG Zephyrus S GX701GXR has the latest GeForce RTX 2080 8GB GDDR6 graphics along with 32GB DDR4 memory. The cost starts at $2999 US and can mount up to $3,599 depending on spaces. Though this looks good and powerful enough to support your crazy gaming instinct, the bottom lid is not cool at all.      
5. Lenovo Legion Y740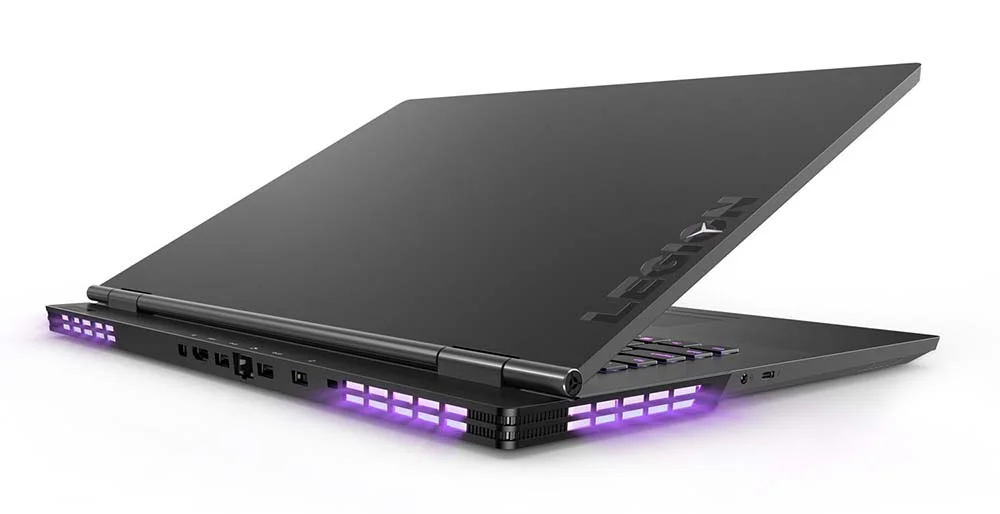 Lenovo Legion Y740 is one of the most beautiful gaming laptops and it provides ultimate power for gamers and video editors. Though Legion Y740 is a little bulky if we think about the design and performance, it is an amazing piece of hardware for heavy work. Y740 is even better when it comes to graphic performance.
It has been years, Lenovo Legion Y740 is among all the best gaming laptop contenders. Though the battery life is poor along with keyboard arrangement and webcam placement, yet one of the best shots in the market to compete with many other expensive gaming laptops.
With 2.20GHz Core i7 processor and NVIDIA GeForce RTX 2070 8GB graphic, this laptop shines in any games available in the gaming world. It also comes with 16GB DDR4 SDRAM with 256GB SSD and 1TB HDD. The Legion Y740 includes 15.6" full HD display with 144Hz refresh rate. Lenovo has also released the 17" model with the same spaces.
Lenovo Y740 15" and 17" with GeForce GTX 1660Ti models are currently sold for US$1699. The max performed 17-inch RTX 2080 version is sold for US$2519. This is one of the highest configured budget gaming laptops in the market.
6. MSI GS65 Stealth Thin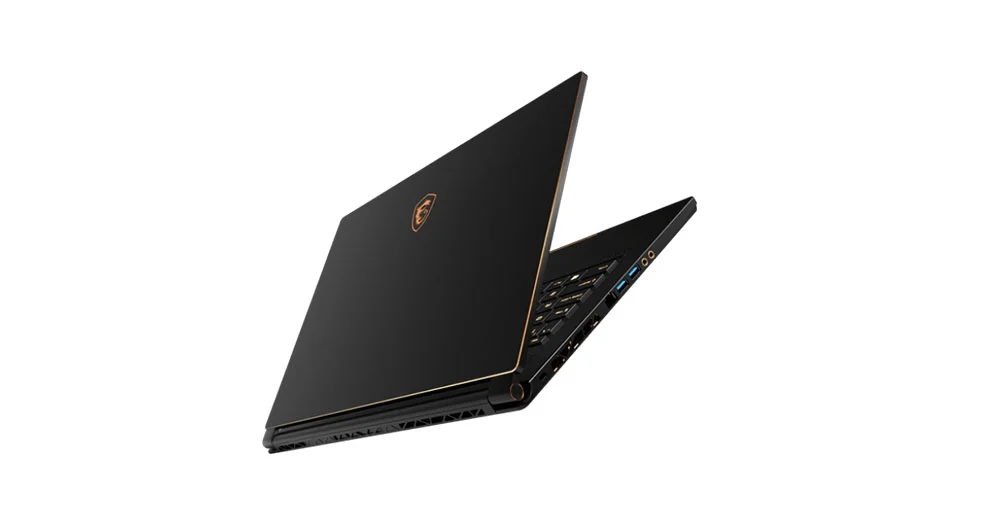 MSI GS65 Stealth is one of the thinnest gaming laptops ever made. This machine is the competitor of Razer Blade Pro 17 in terms of its thinness. Before this laptop came to market, most of the gaming laptops of this thin were too expensive but incompetent. The MSI engineers did a very good job by putting power of gaming desktop in a very thin MSI GS65 Stealth.
GS65 Stealth Thin is an attractive gaming laptop with subtle design with a faster display. Despite having good thermal management, it becomes burning hot underside.
It has a 4K display with the 144Hz refresh rate. MSI used a 9th generation Core i7 processor. Besides, you can find out this laptop with NVIDIA GeForce GTX 1060 6GB to NVIDIA RTX 2080 Max-Q 8GB graphics card. This laptop is also available with 16-32GB DDR4 RAM.
The base model MSI GS65 Stealth Thin is available for $1799 US. If you want more space, RAM, and GPU for maximum power, it will cost you up to US$2999.
7. Alienware m17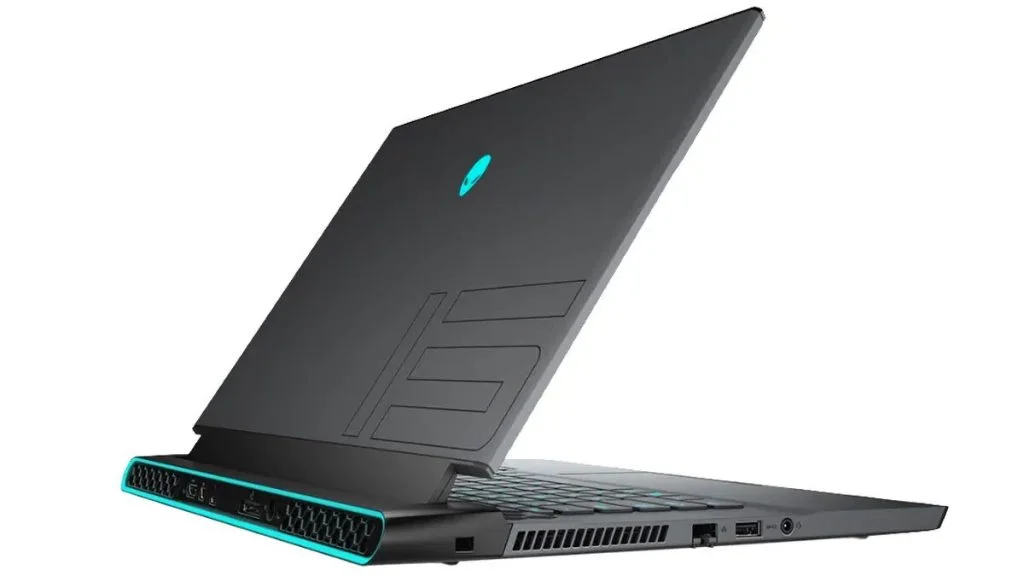 Alienware m17 is another top gaming laptop from Dell. After Alienware Area 51m, m17 is considered to be the best buy. The build quality and design are almost similar to the Area 51m. This ruthless gaming machine is an ultimate stylish winner equipped with magnificent internal power.
Alienware m17 has 17.3" FHD Eyesafe display with 144Hz refresh rate. Unlike many gaming laptops, this one comes with Core i5, i7 and i9 processors for affordability. You can also have your GPU preferences from NVIDIA GeForce GTX 1650 to RTX 2080 Max-Q versions. The Random-Access Memory starts from 8GB and can be maximized up to 16GB along with a maximum of 4TB SSD.
Alienware m17 price typically starts at $1499 US for the base model and it goes up to $4699 US if you aspire to buy with maximum, GPU, processor, RAM, and storage.
8. MSI G75 Stealth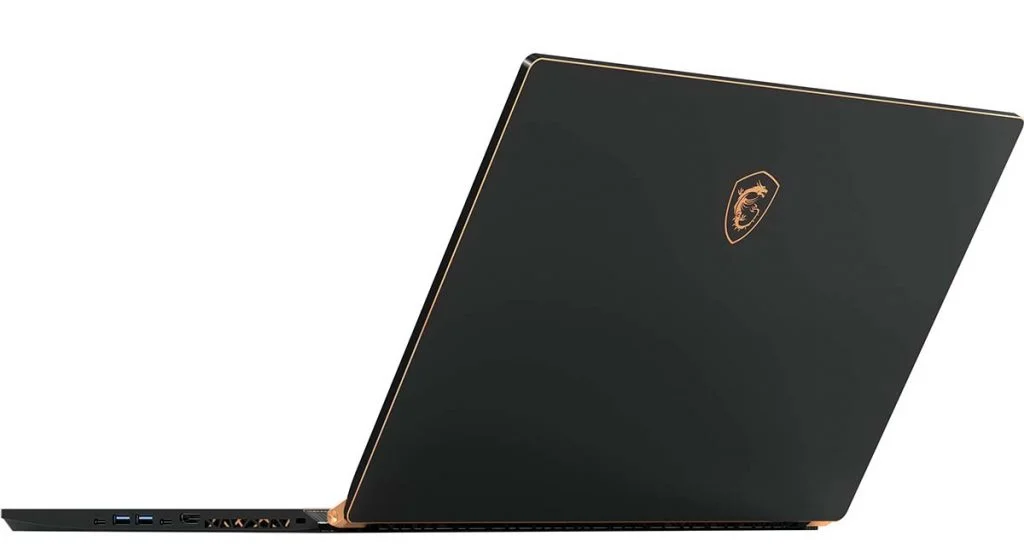 MSI G75 stealth is a 17.3" gaming laptop build for the combination of portability and power. Like MSI G65 Thin, G75 Stealth has also followed the footstep for thinness. Besides, 144Hz display makes this laptop flow like a fluid.
As it is built for power, it is equipped with 8th generation Core i7 processor, 32GB DDR4 RAM, and NVIDIA GeForce RTX Max-Q GPU. The aluminum-body gives you a vibe of one of the good build gaming laptops in the market. This powerful and well-designed laptop comes with $2999 US and it will be worth buying for ultimate gaming.
9. Asus ROG Zephyrus S GX531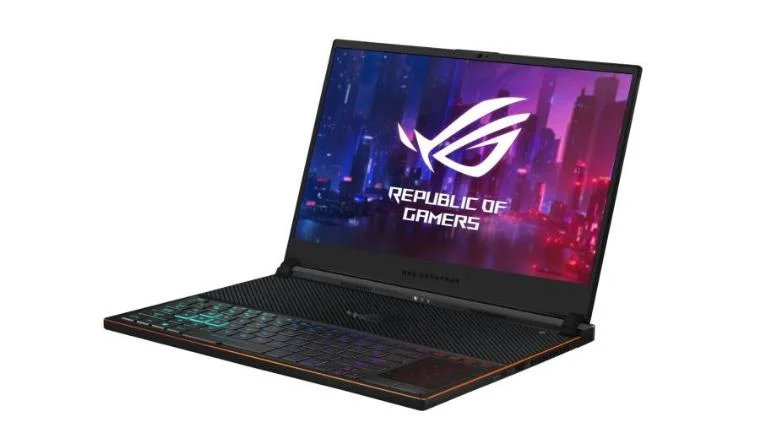 Zephyrus S series has been on the list of top 10 gaming laptops for a few years now. This is a thin gaming powerhouse helping professional gamer to improve their gaming curve. Because Asus has used the latest technology, it is considered to be the most compact laptop with the power to this extent.
The 15" display is ok with 144Hz refresh rate and 1920 x 1080 IPS panel. This is almost like an Ultra-book with an efficient cooling system. It also comes with an 8th generation Intel Core i7 processor supported by NVIDIA GeForce GTX Max-Q graphics. ROG Zephyrus s GX531 also includes a maximum of 24GB DDR4 RAM along with up to 1TB SSD.
This Asus ROG model is a little cheaper than GX701. For 16GB RAM and 1TB SSD, the price starts from $2999 US and if you are looking for maximizing your RAM to 24GB, you have to pay a little higher.
10. MacBook Pro 16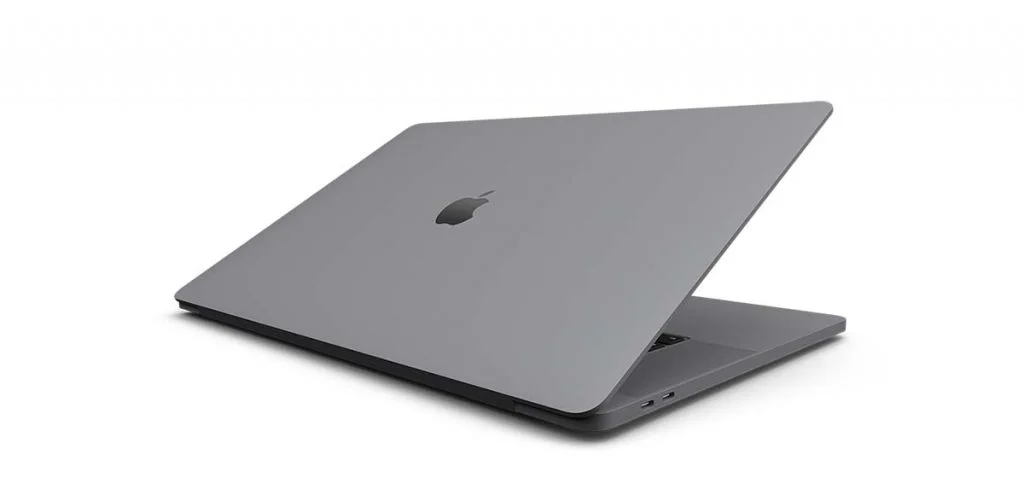 MacBook Pro 16 can be considered as a gaming laptop now. This can even be considered as the most beautiful and thinnest laptop for the gamer and video editors. Though it is not fundamental to include any MacBook as a gaming machine in the top 10 list yet I am considering keeping it.
The newly developed MacBook Pro 16-inch is a very powerful machine with an Octa-core Core i9 processor. Besides the insane 64GB DDR4 RAM is one of the selling points while the storage can go up to 8TB of Solid-State Drive. Apple updated its GPU with an AMD Radeon Pro 5000M Series with up to 8GB of GDDR6 VRAM which is capable of running heavy software like DaVinci Resolve. Since there is nothing to say about the retina display, therefore the gaming on Mac has been better and seamless with MacBook Pro 16.
Apple has always been expansive and the Pro 16 base model starts from $2799 US. If you are thinking about the high performance with max storage, you get to pay way higher than the base model. With 2.4Ghz i9 processor, 64GB RAM, 8GB Graphics, and 8TB SSD storage, MacBook Pro 16 costs US$6,099. This might be the second most expensive laptop in the list after Acer Predator 21X.