To keep a better work-life balance and improve human life, the talk for a four-day workweek has been going on around the world. A few countries have even done multiple trials and many more to test. But finally, Belgium has introduced four days' workweek. From now on, Belgians have the right to work four days on a full-time job.
As part of the agreement, the Belgian labour market can legally perform four days of work a week without losing any salary. It means, they will enjoy the full salary as before with four days of work instead of the usual five.
On the other hand, employees will still have the right to refuse this short working week on writing if necessary. But they will have to put other favourable conditions.
The agreement also favours companies to introduce evening and night shifts. And for this, companies will not even need any consent from the labour unions.
The Deputy Prime Minister and Labor Minister of Belgium, Pierre-Yves Dermagne expressed that this law will make the rigid working condition of the country more flexible.
Moreover, this new bill will help the Belgians keep a better work-life balance.
Why The Sudden Change
According to the Prime Minister of Belgium Alexander De Croo, the plan is to improve work-life balance for employees. And, to provide more freedom to companies to arrange their work time.
Besides, he also pointed out that Belgium is far less dynamic than other countries in the European region.
The new mandate will not only help people improve their work-life balance but also improve the job market.
According to a Eurostat report, Belgium has more jobless people than its neighbouring nations. Only 71 out of 100 citizens from the age group of 20-64 have jobs.
On the other hand, Germany and Netherlands score 10 points ahead of the nation. And the government has to believe, the four-day workweek may help reach its 2030 goal. The nation expects to increase the employment rate to 80%.
Why Four-Day Workweek is Good
Various research finds that a shorter workweek is better for both employees and employers. In particular, it will improve the quality of life and productivity in work.
Reconciliation of work and family is very important for a balanced and healthy life. And four-day workweek is a step ahead. The people of Belgium can have a better and quality life in comparing the present one.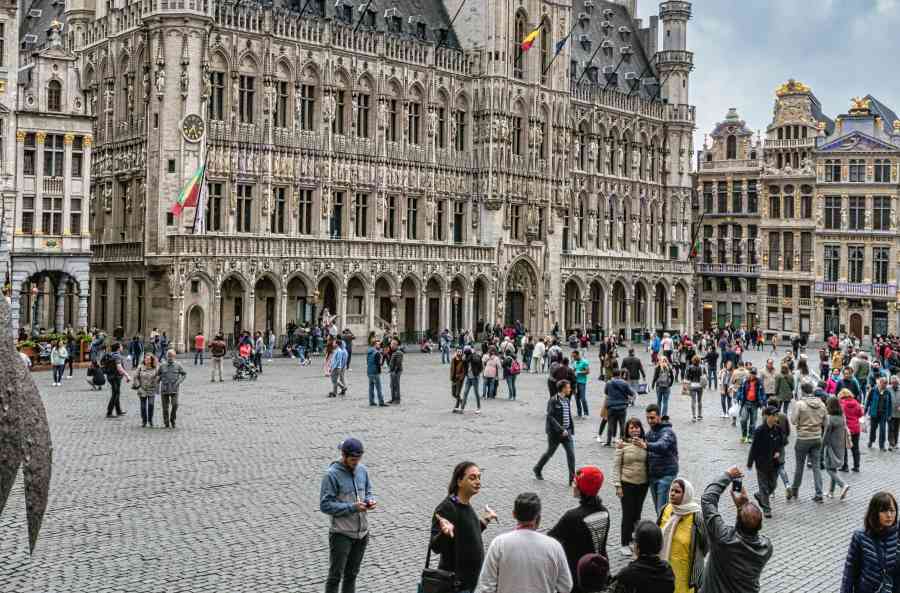 The new mandate is believed to have a very positive effect on people's minds resulting in better physical health.
According to the president of the Belgian Association of Women Business Leaders Beatrice Delfin-Diaz, the four-day workweek will allow female employees to be with their kids and the elderly. It will also have a very positive effect on family bonding.
On the other hand, employers will see improvements in productivity among employees. Since mental and physical health will improve, the productivity in work will boost. As a result, company growth is inevitable.
Though there are still concerns about the new procedural rules, it can work.
Who Else Joining Four-Day Workweek
Due to COVID-19, a short workweek is getting popular. Many countries around the world have made trials to a limited extent. And most of them have seen positive results.
According to a report by BBC last year mid, Iceland found a very overwhelming result on four-day work.
We have also seen Japan running trials for the four-day workweek and they have also reported productivity growth.
Recently, the UK has taken initiatives for a six-month trial of four-day work with 30 companies across the country. And other countries across the globe also opt for trials including the USA, Canada, Australia, and New Zealand.