"Thor: Love and Thunder" is a fast-paced and action-packed summer "blockbuster" that lets one of the biggest Avengers stars ravage around in a star-studded action-comedy.
This is the fourth "Thor" movie (in addition to the four "Avengers" movies), and the second directed by Taika Waititi ("Thor: Ragnarock"). And this is unmistakably a Taika Waititi movie.
The fun and creative filmmaker from New Zealand shamelessly smear his favorite popcorn leaders. It combines hilarious comedy, colorful superhero fantasy, goat-driven spaceflight, monster-happy horror film flirtation, and epic thunder fights set to music by Guns N 'Roses.
Chris Hemsworth continues to entertain on his quest as a hammer-swinging muscle god with varied complexes and debris in his self-awareness.
At the same time, Christian Bale and Natalie Portman help to give the film some sore sounds where their qualities as serious actors are allowed to shine through the film's witty surfaces.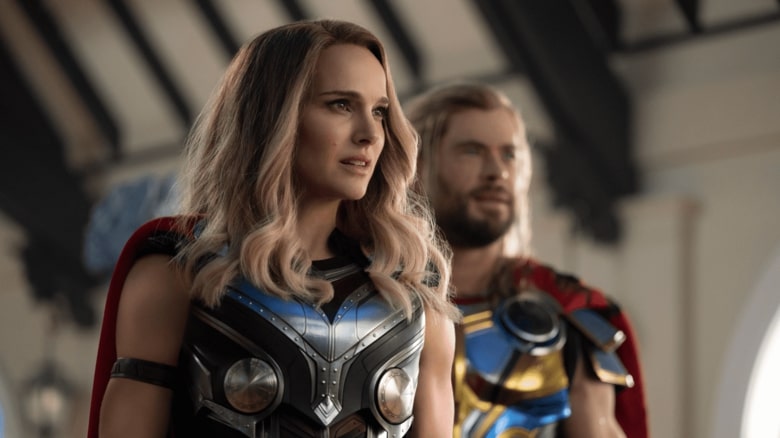 The action is not completely screwed together in an engaging way, and it is far too much of a good thing at times. But Taika Waititi probably has a twinkle in her eye to get away with both the stupid, the silly, the swollen, and the pretty Harry.
A Show of Rock, Muscle, and A Twinkle in The Eye
Gorr the God Butcher (Christian Bale) is the antagonist in this film, and as his name suggests – he is looking for cruel revenge on the gods of the world.
To complete that revenge, he needs something Thor (Chris Hemsworth) has, and that brings both Thor and Gorr to the new Aasgaard. There is also Thor's ex-girlfriend Jane Foster (Natalie Portman), and she has gained new strength.
We will not reveal more action in particular. But all three main characters have a lot to work on, and they are all in places where they really feel the seriousness of life.
Since this is a superhero comedy from a filmmaker who appreciates black humor and big stupid exaggerations, much of this is presented through the corny siding and accurate humor. Thor's story in particular is characterized by a slightly parodic search for meaning and some hard realizations.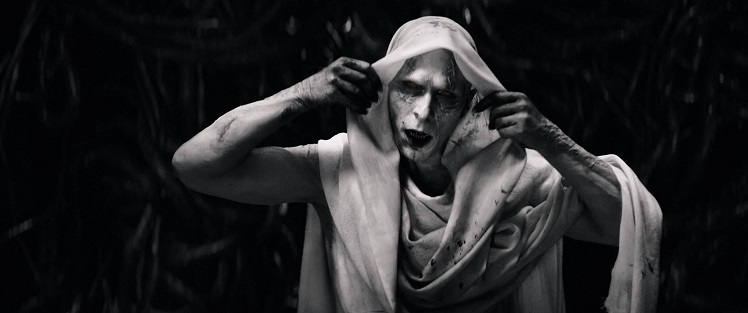 But Waititi is not afraid of the underlying seriousness. He gives real emotion to his characters, and both Gorrs and Jane's stories play on strings that give the film some melancholy layers. And when the film's last battle is to be fought, we are so emotionally engaged throughout the cast, that music, magnificent effects, and heroic action merge into a sparklingly good and fun climax.
Not As Fresh and Fun As "Thor: Ragnarock"
"Thor: Love and Thunder" plays on many of the strengths of the excellent "Thor: Ragnarock" (2017), and Taika Waititi offers several sequels for the fans.
Here again, there is plenty of excessive slapstick, film references, witty remarks, and silly squints at the superhero genre. Tessa Thompson repeats her hard-boiled and good-natured Valkyrie. And we meet again Korg (Waititi), the rock-hard gladiator who has a somewhat literal understanding of the world.
Also Read: Top Gun: Maverick: A Breath-catching Aerial Rush of The Rare
But the sequel is not as fresh, funny, and clean-cut in theme and action as "Thor: Ragnarock". This is a more uneven film, and one can feel a little MCU wear in both humor, well-used points, and some jam-thin supporting roles. But fortunately, "Thor: Love and Thunder" also has a couple of new attractions that make it more than just a new round of Thor comedy.
Jane Foster, aka Mighty Thor, is thunderously cool and gets to swing really well with the hammer. It is also a reunion that brings back the love story from the first two "Thor" films, and gives the film a touch of " Romkom ". As part of the background for her new superpowers, the film gives an absurd and fun jealousy drama.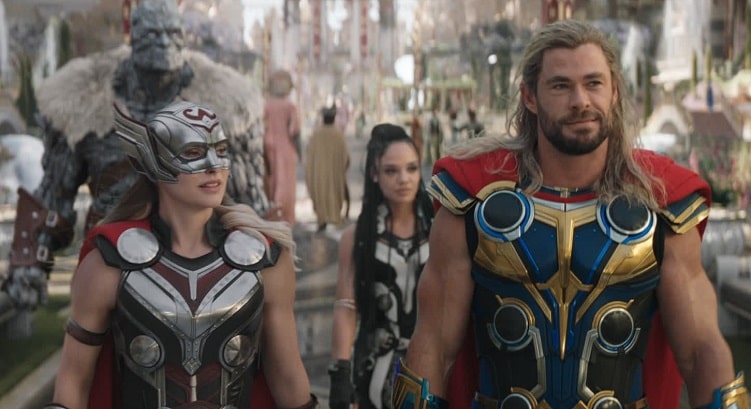 And then Gorr the God Butcher is a memorable character in Christian Bale's dangerous interpretation. He connects to a layer of monster horror that is both eerie and gives the film more visual goodies.
Bale's character should have an even bigger place in the plot, and I would like to see the film take better time to explore the underlying religious issues that motivate the enemy of the god. This will be a fast-paced film that is better on individual scenes than as a whole. And since the taste is like the butt, not all the jokes and scenes sit equally well with me – including a prominent guest role from Russell Crowe.
But for those of us who thrive very well in the moody space part of MCU, and who easily get a foothold in "Welcome to the Jungle", this is still an entertaining superhero adventure full of smashing fun and cool cinema riffs.