Ismail Kadare is one most favorite candidate for Noble Prize in Literature. And the novel "The Doll by Ismail Kadare" is a warm and heartbreaking mother portrait.
Albanian writer and intellectual, Ismail Kadare have written over fifty books. And he is considered as the country's foremost author. The Doll by Ismail Kadare from 2015 is one of the warmest read that you can explore. Moreover, it is half a memoir, half an educational novel, which explores the relationship between a doll-like mother and a writer-son.
Kadare is sometimes compared to the Chzech writer, Milan Kundera because they share similar writing style, elements and social topic. Moreover, they have one thing in common, they were exiled by the communist regime to France.
Because of the extensive use of humor, Kadare is compared to both George Orwell and Milan Kundera. On the other hand, the jury board of Neustadt Prize considers him as the successor of Frenz Kafka. In 2005, he became the first person to win the International Booker Prize. And his books have been translated into more than 40 languages.
The Birth of The Doll
Until 1990, Kadare lived and wrote under Enver Hoxha's brutal communist regime. But later he had to take political asylum in France and moved to Paris. A few years later, he returns to his hometown Gjirokastër in connection to his mother's death.
Furthermore, The Doll by Ismail Kadare portrays his return to his mother in both ways. And according to the novel, he has always seen her "She is not only light as a doll, the unconscious mother he returns to. She is also papery, white powdered, distant.
The Doll by Ismail Kadare: Portrait of a mother
Kadare expressed that it was not that she was cold. Her tenderness for us could be felt from a long distance. The care too. He also felt that there was something else missing. And later on, he understood that she had difficulty opening up, that there was a threshold she could not cross.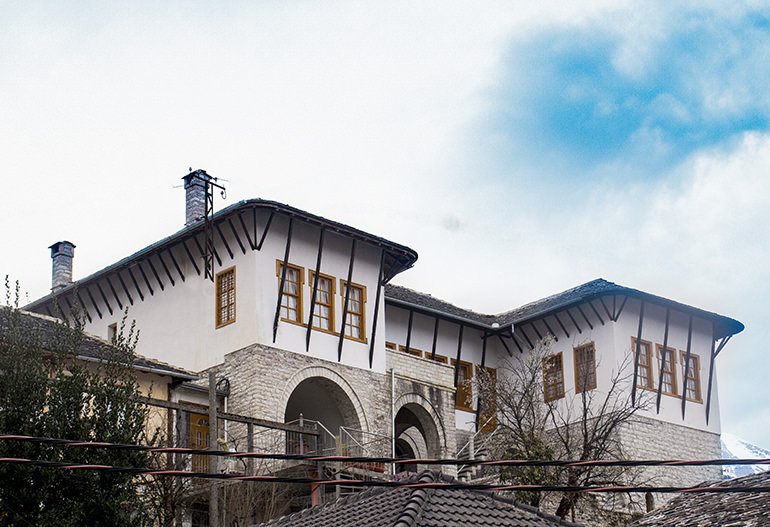 Kadare looks back on his mother's young years in the interwar Soviet era, and to his own upbringing and path to art. He swarms for the memories of his childhood world. A three hundred years old crow castle of his family with blind doors and its own prison. Most interestingly, Kadare's family house is a on the UNESCO World Heritage List and you can visit in Gjirokaster, Albania.
That is the house where, his mother moved as a newlywed and lost 17-year-old, to her husband's wealthy family. It's right, she lost here her 17 years because, Kadare's grandmother followed every step she took with a welcoming, dark look. So, the "The Doll" (mother) felt lost in the task as the house's new lady.
The author has also portrait that over time, the mother's insecurity increased to the relationship with her son. It was because, he was growing up with artistic maneuver. She was worried if she stands in the way of his process of realizing himself as an artist. Moreover, she wondered, will he look around for another and better mother when he has become a famous writer?
The Doll is Full of Wise Humor
The Doll by Ismail Kadare is a small novel of almost 100 pages and many also consider this as novella. It is a delicately designed story about home, family, creative aspirations and personal and political freedom.
According to several critics, the conflicts and the mutual distrust between the Kadare clan and the Dobi clan are portrayed with warm and subtle humor.
It is truly a magnificent tale where Kadare uses his memories as a starting point for a heartbreaking meditation on giftedness and forgiveness.
The extensive use of irony and wise humor makes the book an enjoyable. Besides, The Doll by Ismail Kadare, provides us a fresh look into the existence of Armenia under Soviet rule as his memoire.