US President is accused of sexual assault for 23 times but never been punished?
Until now 23 women have accused Donald Trump for being Sexually assaulted between 1970 to 2018.
The US president Donald Trump is often criticized for having multiple affairs with Porn-stars and assaulted more than 23 women but never faced any trial or punished.
Recently Stormy Daniels an American Porn star revealed in her book "Stormy Daniels Full Disclosure" that She had sex with Trump and never get paid. This is not the first time that Trump is being accused of but this is the first time a Porn star stepped ahead and described everything despite being threatened by Donald Trump.
Stormy Daniels described that he pushed her to have sex with him saying that he will take her to his new TV show but she was never taken and even was not paid for having sex. In 2016 while Trump was preparing for the final presidential election Trump made a nondisclosure agreement with Stormy Daniels and paid $130000 by Trump's Lawyer Michael Cohen. Though in 2018 Chohen was pleaded guilty but Trump was never been charged.
This is not the case only for this time, Trump was accused of sexual assault for more than 20 times and had internal settlements or never had any settlement. Trump was first alleged in 1970. Here is the list and the year of Trump's sexual misconduct .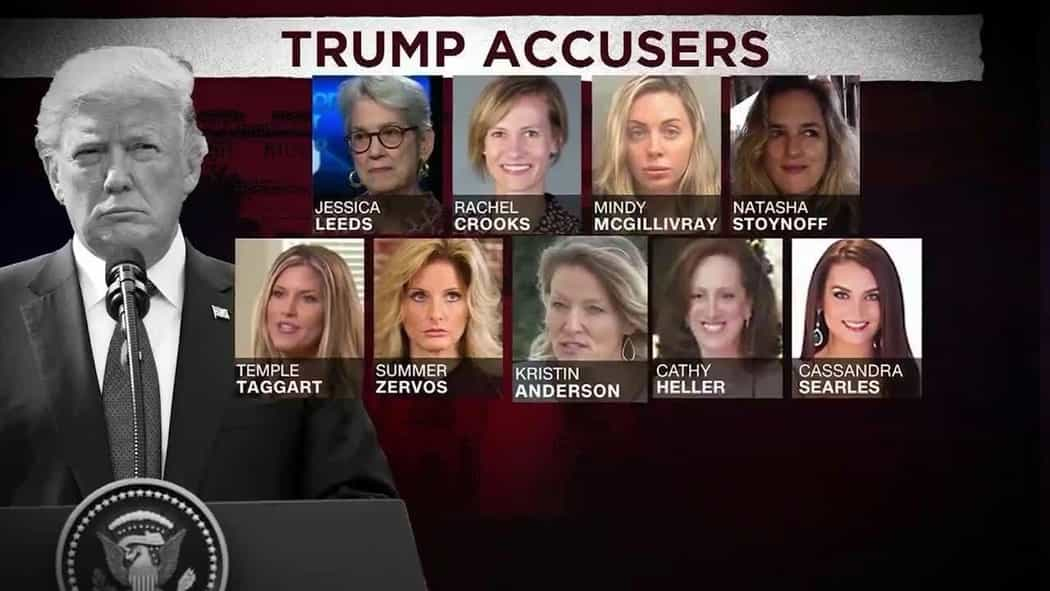 1. Jessica Leeds (1970)
2. Ivana Trump (1989)
3. Kristin Anderson (1990)
4. Jill Harth (1990)
5. Lisa Boyne (1996)
6. Mariah Billado (1997)
7. Victoria Hughes (1997)
8. Temple Taggart (1997)
9. Cathy Heller (1990)
10. Karena Virginia (1998)
11. Tasha Dixon (2001)
12. Bridget Sullivan (2001)
13. Melinda McGillivray (2003)
14. Natasha Stoynoff (2005)
15. Jennifer Murphy (2005 or 2006)
16. Juliet Huddy (2005 or 2006)
17. Rachel Crooks (2005)
18. Samantha Holvey (2006)
19. Ninni Laaksonen (2006)
20. Jessica Drake (2006)
21. Summer Zervos (2007)
22. Cassandra Searles (2013)
23. Stormy Daniels (20012)
It seems like US president is extremely experienced in sexually harassing women and getting away with them. The Trump's Sexual quest and his legacy is rare in American politics and it somehow proves that American people love pervert president.
Will he ever be under trial or punished?
There is always questions behind judgment and if it is against US president then it is in denial. American government was always in favor of women empowerment and women right. They often criticize other nations of Asia or Middle East for their brutality over women but when it comes about their own they act like hypocrite.
Their so called concern about outer nation is lame if they cannot provide justice to their own people. Now the question is to American people whether they want justice or embrace sexual misconduct.