There are already so many simulation games including roller coaster crafting, farming, train etc. And another simulation game is on the process to hit the gaming space.
Yes, the Lawn Mowing Simulator is coming this year to Xbox Series X/S and PC. The announcement became official from ID@Xbox recently and with this simulation game became even more interesting.
You have already seen a lot of mower right? Now forget about the boring mower pulling and get ready to get something interesting from Skyhooks and Curve Digital. This summer let the weeds takeover with Lawn Mower that comes with licensed power models.
Game of a Scenic Beauty
Your mower will be ready to take you to all the scenic beauty across the British countryside. Don't forget to enjoy the fresh cut grass, smell and the sight. The grass are well designed with perfectly glistening sunlight when your mower blades reap the mechanical whirlwind.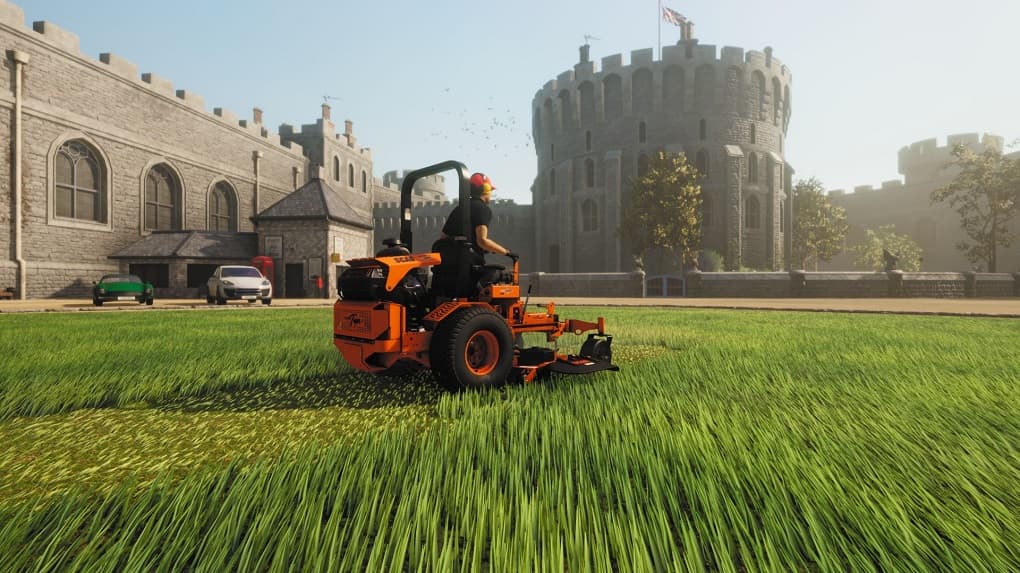 Due to COVID-19, this industry gets delayed distribution consistently and pray that this game at least don't fall in the same trouble and gets delayed in its release process.
The trailer looks really heightened and feels absurdly powerful. The command you have here is ruthless and for you are going to love it.
Now you need to know how powerful is your Lawn Mowing?
This game brought a massive machine that you can set in a numerous ways. You can determine your blade height along with checking the power of your machine to make it even more enjoyable. When it comes to the versatility, it is one of the most versatile sumilation games in the market.
What You Get in Lawn Mowing Simulator?
Beside all these options, you can literally set your mood. Mulch, recycle, career, free and challenge moodes are available to give the actual hight of adventure and power. Think about the environment of this simulation game, it sets in the British countryside environment that includes, Castle, infinite green fields and obviously residential areas. You can also choose from the 12 mower machines and all of them have a tons of customizability features along with upgrades and tools. So, it depends on what you actually want and this game let's you customize accordingly.
If you like Mowing sumilation games you don't have to think about shooters or RPGs, your Mowing Lawn is more enjoyable than many other games.
Do you wish to play this game a bit earlier? You actually can if you join the Xbox insider program. Participants with insider program will be able to enjoy it from April 2 to April 16.