Ed Sheeran's new album is never bad craftsmanship but totally fails to bring anything new to the pop genre.
Superstar Edward Sheeran, known by the mystical artist name "Ed Sheeran", is ready with his fourth studio album.
Like the three previous albums, this has also been named after a symbol from the crazy world of mathematics, and this time it is "=" which stands for the turn.
Of course a Very Popular Singer
Sheeran has meant a lot to modern pop and is among the best-selling artists of all time. He was named the "artist of the decade" of the 2010s by the Official Charts Company, so there is no doubt that he is doing something right.
Personally, however, I have never set Sheeran particularly high as a singer-songwriter, and with the danger of teasing me his huge fan base: "=" Is never a downright lousy record, but colossally uninspiring and clichéd from start to finish.
Also Check: 20 Most Popular Songs of All Time You Should Listen
This is a record that consists of 14 completely obvious pop inventions, which vary between being acceptable background music in a wide-ranging commercial and being adapted for children aged four to five.
This album never challenges the listener's perception of pop music and is crammed with lyrics that are almost exclusively full of jargon and sweet-smelling obviousness.
Very Personal Record
According to Sheeran himself, "=" is his "most personal record to date", a phrase that in itself is so well used that one does not have to complete it prematurely.
The fact that the album is personal means this time that it is largely about Sheeran's personal ups and downs. The upswings are easiest to spot: They are of the type that very many people can relate to, namely birth and marriage.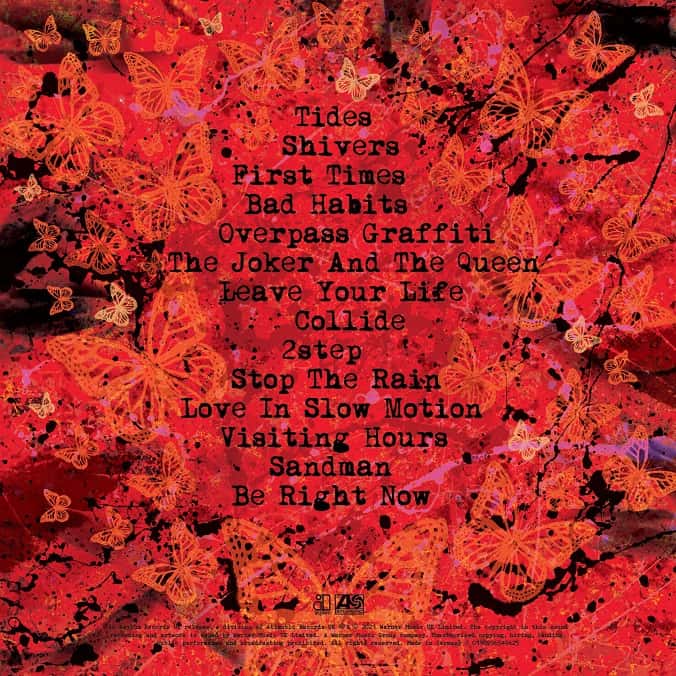 Well-Used Formulas
It is really the review melody for the whole album: Harmless happy pop that depicts a happy love story, full of used formulations such as "When you and I collide, you bring me to life", and " I'm never gonna leave your life ".
It might have been fun if the musical was of an interesting or exploratory nature.
Sheeran, on the other hand, leans on well-developed formulas that have been rolling on for decades.
The main single "Bad Habits" is a Eurovision-like and easy-drinking synthpop case, while "Overpass Graffiti" is a The Weeknd pastiche that brings little new to the table.
In "2step" we meet the rapper Ed Sheeran, who tries his hand at simple boy band melodies from the late 90s.
Not A Bad Craftsmanship
When you hear this album, it's almost like listening to pop music as it is defined in the lexicon. Therefore, it is difficult for me to claim that this is miserable. It is never bad craftsmanship, but about as anonymous and uninspiring as you get it.
At the same time, it is important to recognize that this is designed to meet as many people as possible. If you are not looking for the big emotions or challenges when consuming music, this is a record that hits the spot.
Satisfies the fans
"=" Is in other words a record that is guaranteed to satisfy Ed Sheeran fans, but which will hardly save curious pop enthusiasts.
Fortunately, far more interesting pop music is made than this, also in the segment that will hit wide, but Ed Sheeran probably does not care much.
As long as the coins clink at the checkout, that's probably enough. Unfortunately.