Yes, making science fiction without spaceships and laser weapons is possible. And Kogonada has made it possible with After Yang (2021). And maybe this is something will be on the rise.
"After Yang" is a smart, melancholic, and thoughtful sci-fi drama that asks some big questions in a small story. What does it mean to be human? What are we doing with our lives? And what gives life meaning?
The Korean-American director Kogonada has also written the screenplay, based on a short story by Alexander Weinstein, and fascinates with an interesting discussion about our relationship to grief, loss, memories, technology, consumption, and interpersonal relationships.
Some might argue that "After Yang" isn't the most accessible genre film, but it has several lovely touches of poetry and reflection and stars Colin Farrell and Jodie Turner-Smith in great roles. This, therefore, appears as an appealing addition to a genre that needs intelligent films with fresh approaches.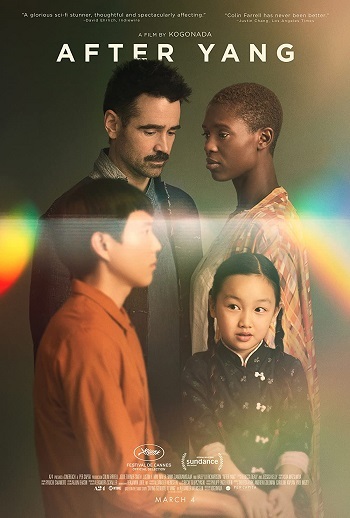 Android Shuts Down
The film says nothing about where and when the story is set, but it is reasonable to assume that we are in the relatively near future somewhere in the United States. Here we meet the married couple Jake (Colin Farrell) and Kyra (Jodie Turner-Smith), their adopted daughter Mika (Malea Emma Tjandrawidjaja), and the family's "techno", Yang (Justin H. Min).
He (or "it") is an android who was purchased when Mika was adopted from China to give her a cultural connection to her country of origin and is now a permanent part of the family.
One day, Yang suddenly shuts down and won't restart. The company they bought him from no longer exists, and Jake must therefore try to find an alternative solution.
This involves, among other things, searching the android's memory chip, where Jake uncovers unexpected information that puts his relationship with both his wife and daughter in an interesting perspective.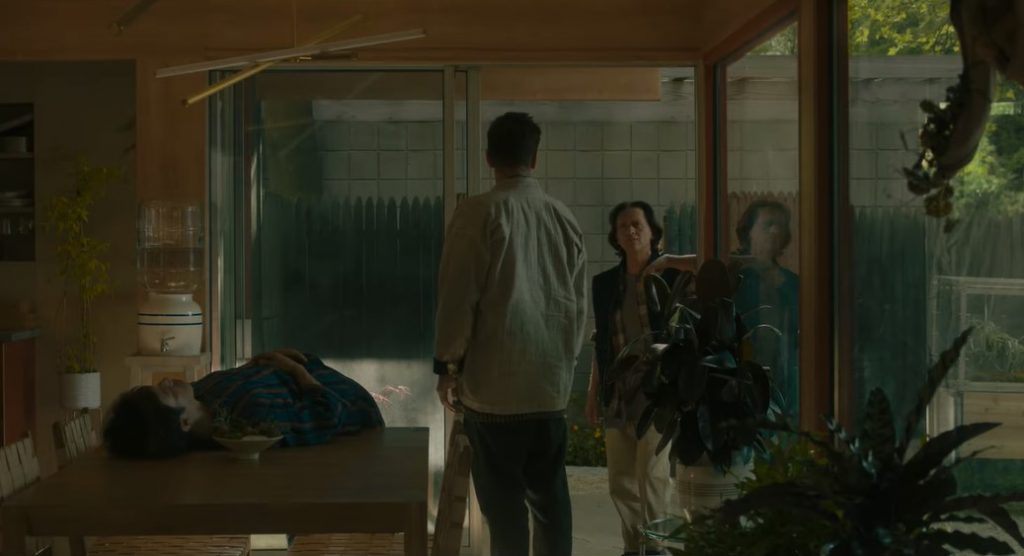 Biting Considerations
It's almost funny to see the main characters react to Yang's condition because it cleverly plays on our addictions to technical gadgets that we surround ourselves with daily.
They discuss the purchase, warranty, and repair of the android much like when we discuss mobile phones, computers, and game consoles.
The story even has some biting observations about technology's dark side when it comes to surveillance and privacy.
At the same time, it is exciting to follow the film's look at artificial intelligence, how it views us and whether it can capture the essence of being human.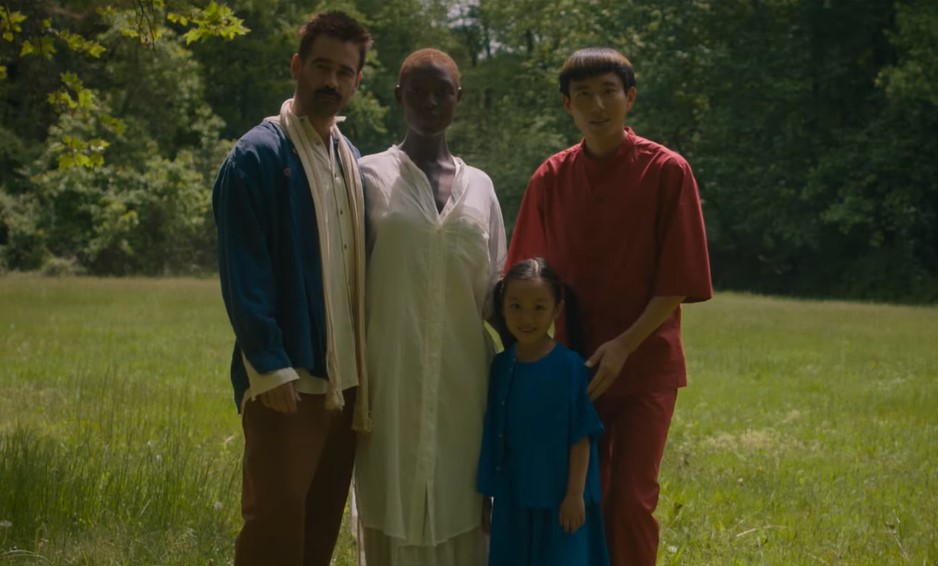 The Human in Focus
Kogonada tells the story with a poetic, playful, and almost meditative film language, including through Norwegian-Canadian photographer Benjamin Loeb's warm and beautiful images, which alternate between three different formats depending on which perspective the story follows.
The great production design by Alexandra Schaller ensures that you sense the futuristic aesthetic in the background without getting in the way of the story and the characters.
Also Read: Halloween Ends: A Blood-Poor Ending to The Horror Saga
Although the central issue in "After Yang" is based on technology, the human aspect is in focus, namely what makes us who we are and what we mean to each other.
The acting is very good, especially from Colin Farrell, who again shows his impressive range. One can only applaud his willingness to use his star status in small, exciting productions like this.
It is possible that Kogonada does not quite reach the goal with his musings, because one is probably left with some questions about what the meaning is after the somewhat loose ending. At the same time, it's nice to have films that you have to work a little to understand.