The last few years saw new talents emerge, witnessed the evolution of technology and also the way of watching, making and selling cinema. Netflix is booming along with many other streaming platforms and Great masters created new masterpieces. The concept of a star has become fluid, and films have evolved. For better or for worse, into great shows of media, in shared universes, at events of the zeitgeist. There are many films that are great but we had to come up with the 15 names that have critically and conceptually won people's hearts and made film industry into another level. So let's go and explore the best movies of this decade that have defined the creativity of the film industry.  
15. Birdman (Alejandro González Iñarritu, 2014)
Birdman, directed by Alejandro González Iñarritu, a film nominated for nine Oscar categories: best film, best actor, best supporting actress, best actor supporting director, best director, best original script, best photography direction, best sound editing, and best sound mixing.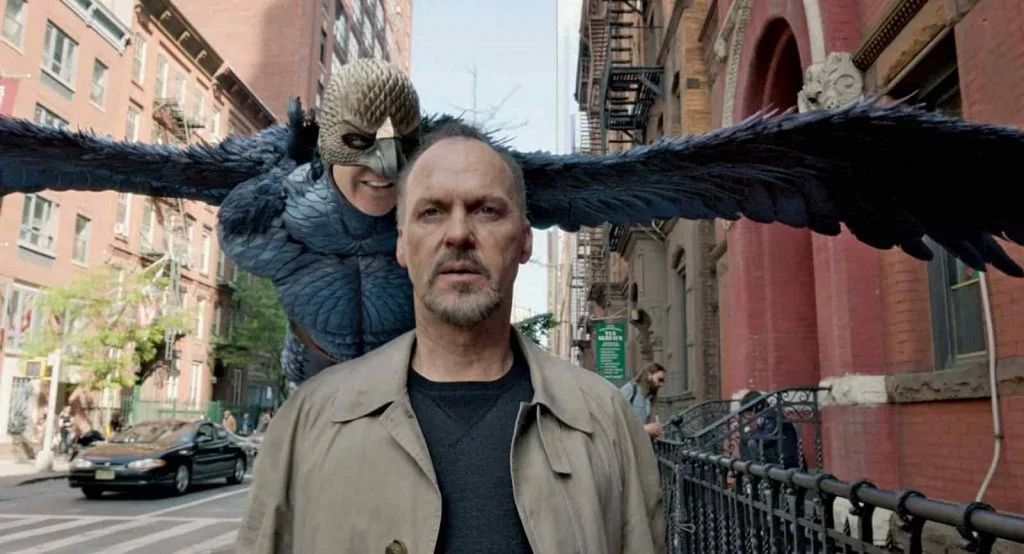 What attracted me most about Birdman was seeing the deconstruction of idealism. As well? The story shows the backstage of fame, of how actors and actresses become celebrities, either for their talent or for a simple stupid or funny attitude that spreads over the internet, becoming viral. To sum up, the film takes the blindfold out of those who idealize fame too much. Here, you watch characters that are difficult to deal with, who cry and strive to have their talent recognized. That is, not everything is flowers for those who think that fame is synonymous with joy and glamor. It may be, but it comes after a lot of hardship.
Another strong point of the film is their criticism of film, television, and theater critics. Many of them think they have the power to destroy a job or not. For me, one of the best scenes of Birdman is when Riggan clashes with Tabitha ( Lindsay Duncan ) to say few and good in the face of criticism. I found it sensational!
14. The Raid: Redemption (Gareth Evans, 2011)
Everything in Operation Invasion is orchestrated for director Gareth Evans and his team of stuntmen to come up with the most insane and spectacular martial arts choreographies of modern cinema. Like the Matrix in 1999, The Raid(and its continuation, launched in 2014) invented a new way that made audiences looking at fight scenes as an integral part of the narrative, and not only as perfumery. For this, the plot is brilliantly simple.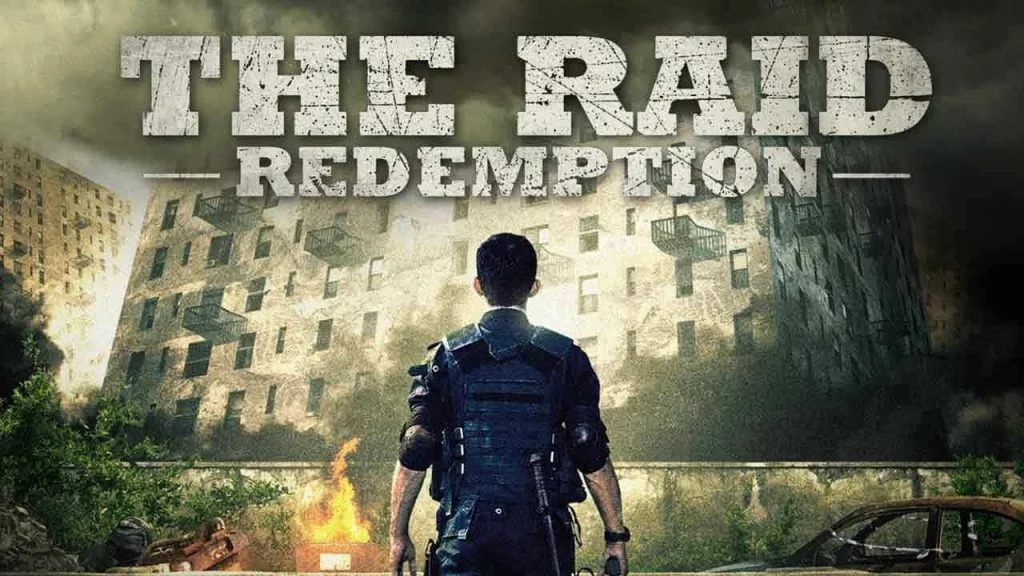 In Jakarta, a SWAT team is trapped in a building led by a gangster and his army of henchmen. Each floor is like a stage in a video game, with the next sequence overcoming risks, ideas and threats, culminating in a fight to the death on the almost literal top of the world.
On the other side of the cameras, another army, the stuntman, worked incessantly to create a unique, absurdly violent, and totally original look. And no one suffered more than the star Iko Uwais, who in the real world would go straight from there to the hospital or the morgue. Everything for art!
13. Spotlight (Tom McCarthy, 2015)
Spotlight is one of those films that made us think about the world in a different way. The hypocrisy, filthy, and dark reality of the Catholic Church could never be revealed. The story, as you can imagine, is controversial, but it is not really surprising. For decades, the Church has systematically suppressed cases of child abuse by priests, reallocating those responsible for each new incident rather than handing them over to justice. In addition, the film shows how bishops and other officials were aware of the situation, and how they hampered police work by hiding documents and making access to information more difficult.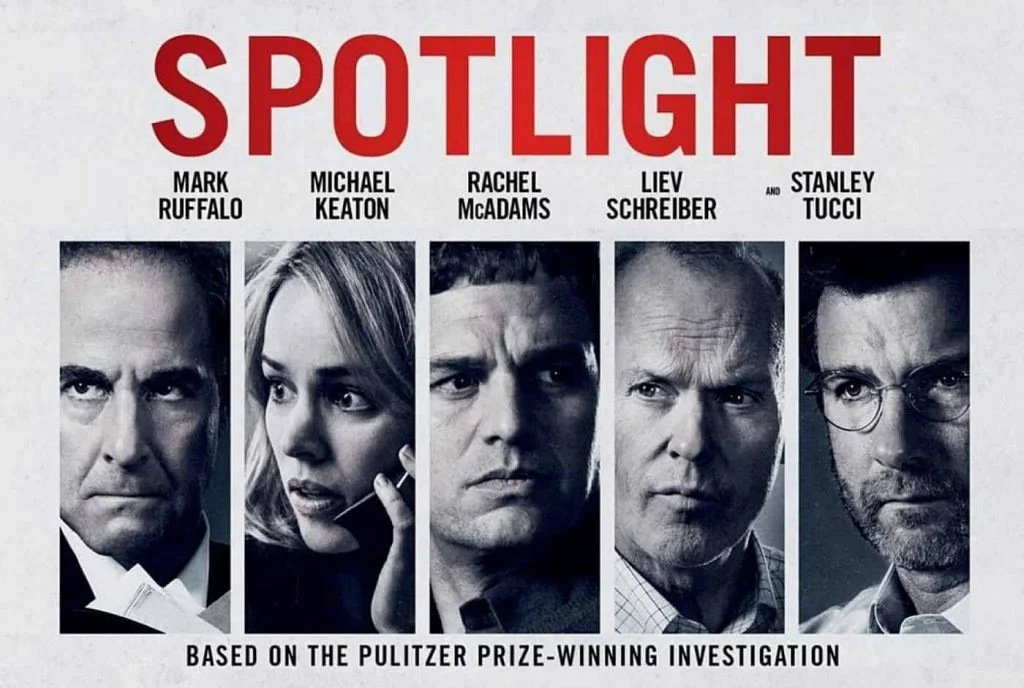 "Spotlight" has drawn attention to recovering a kind of nostalgia for journalism. In the film, reporters have plenty of time to immerse themselves in the story and the newspaper even accepts to pay for a process so that classified documents can be evaluated. Journalists here are heroes in the service of justice, as they had been at the time of the Watergate scandal. It is interesting that this optimism for the profession comes at a time when journalism is experiencing its greatest crisis, with print and digital newspapers around the world contemplating bankruptcy (including the Boston Globe itself).
What is hammering in the mind of the viewer after watching "Spotlight", however, is not the journalistic adventure or the criminal scheme of the Church, but rather a brief and audacious reflection raised during the investigation: that pedophilia among religious professionals would be a standard and would account for 6% of the entire institution. This information, with consequences far wider than the Boston boundaries, is released by a character whose face is never seen, perhaps to ease the impact with the Academy and the public.
12. Gravity (Alfonso Cuarón, 2013)
Alfonso Cuarón has the gift of transforming art into a spectacle, of making a film about isolation and loneliness packed like millionaire science fiction. Gravity is not only breathtaking, but it also proved to be the perfect amusement park for the Mexican director to discover the limits of cinematographic technology and, with boldness and courage, to go beyond. The plot here is as simple as it is brilliant. After an orbiting accident, an astronaut literally lost in space and needs to find a way to return to Earth. And that's it.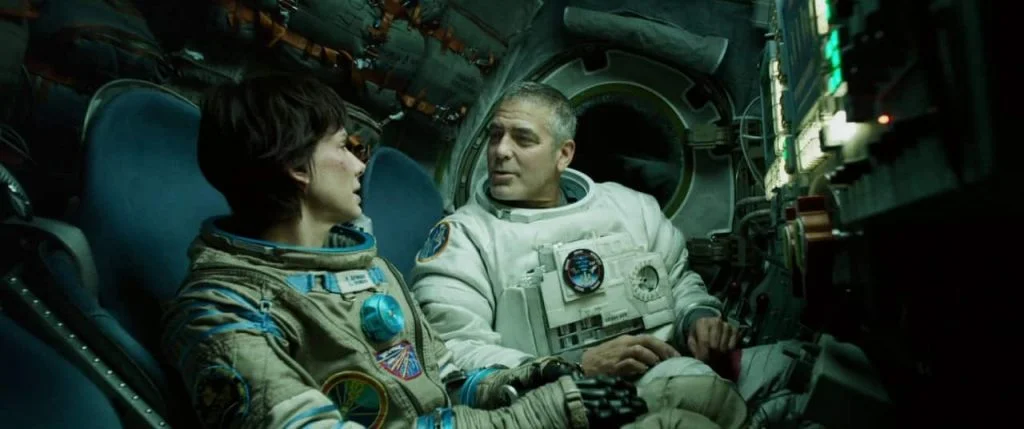 Gravity is a one-woman show from Sandra Bullock. She will just go from despair to hope and back to panic in seconds, marking the journey of her Ryan Stone in the vastness of Earth's orbit, looking for the way home. In an hour and a half, Bullock is subjected to more trials in which any normal human would lose ground, in an adventure of suffocating tension and stunning beauty. Because Cuarón is not content to create visual solutions that are as realistic as they are spectacular, mixing a melting pot of digital technologies to create his space odyssey. But that's perfumery: the human connection to Ryan Stone, and his epic revival, is what really makes the trip worthwhile
11. Whiplash (Damien Chazelle, 2014 )
Where was Damien Chazelle before Whiplash? Ah, it doesn't matter. His career skyrocketed when the screenwriter and director created this little masterpiece on obsession and intensity. It is a film that puts two different poles working at the same frequency under the influence of the same muse music. It is she who unites Andrew (Miles Teller), who begins to study at a prestigious conservatory in New York, and his teacher, Fletcher (JK Simmons), as severe as he is intimidating, seeking (as the national subtitle implies) for perfection in your pupils.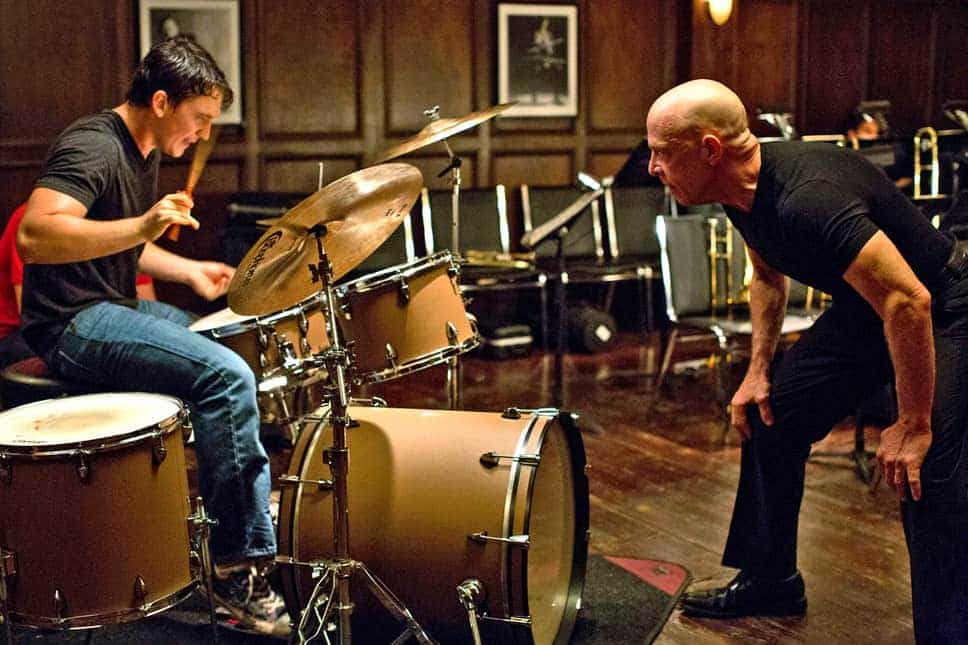 Music is complex, jazz is the Holy Grail of musicians, and even though Fletcher sees Andrew as the spark of genius. The film shows that too much pressure can break a natural talent – but if that talent is real, there is no pressure to break it. ! Chazelle (who later signed with La La Land and with The First Man) is seen in its two protagonists: the young man in search of his space in art and the instructor who will not hesitate in the face of any obstacle so that this potential is reached. The result is exasperating, intense, and profound, even with the brilliant performances of Teller and Simmons. What an ending with that "Caravan"! Sublime!
10. Once Upon A Time In Hollywood (Quentin Tarantino, 2019)
Quentin Tarantino boasted in recent years that he would soon end his career. If Once Upon a Time in Hollywood was his ultimate job, it would be a perfect farewell. At the same time, a love letter and a celebration of Los Angeles and the American cinema, the film that puts Leonardo DiCaprio and Brad Pitt as two Hollywood avatars about to experience a profound change. One is in front of the camera, the other happy to exist behind the scenes. It is a fable precisely about the transforming power of cinema.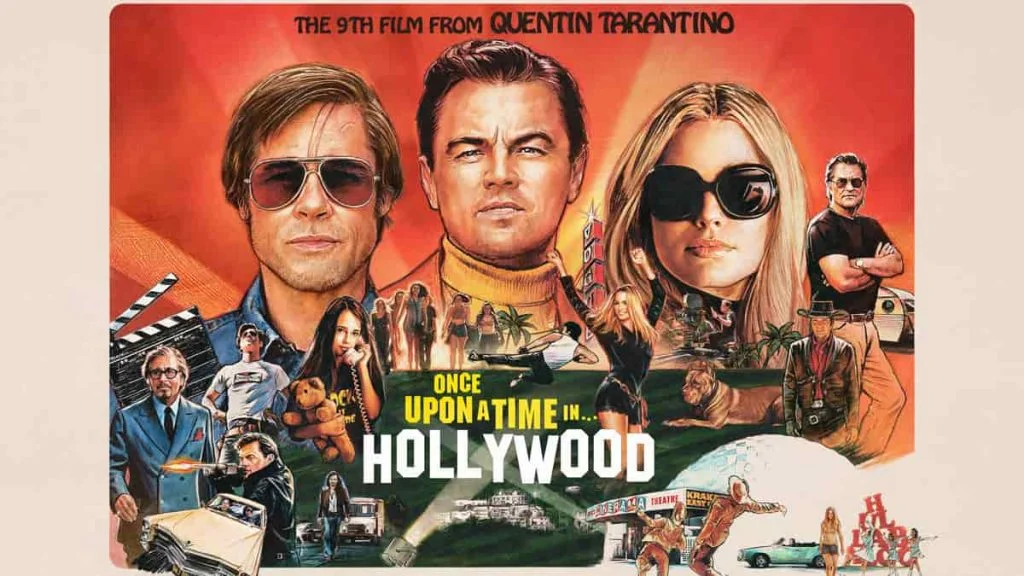 Its ability to rewrite reality, its power to transport us to an idyllic place, are sometimes imperfect but always irresistible. Using Sharon Tate as the glue that connects the real and the playful is the icing. On this cake of brushstroke references from Tarantino's own creation in LA, the reality (re) seen through the eyes of those who built not only a career but also a life, dedicated to the passion for art. And Margot Robbie did really well as Sharon Tate.
9. Arrival (Denis Villeneuve, 2016)
Since he was revealed to the world with the drama Fires, the French-Canadian director Denis Villeneuve has shown himself to be a great idea artist with an ever wider canvas. His next three films, The Suspects, The Duplicate Man, and Sicario explored the transformation of the common man when exposed to obsession and violence. But nothing anticipated the elegant poetry of his first science fiction. The arrival amplifies the recurring themes in his career. But also offers a breath, materialized in the figure of the scientist Louise Banks (Amy Adams), summoned by the military to try to communicate with an alien species that arrives on Earth in twelve colossal spaceships that appear in different points of the world.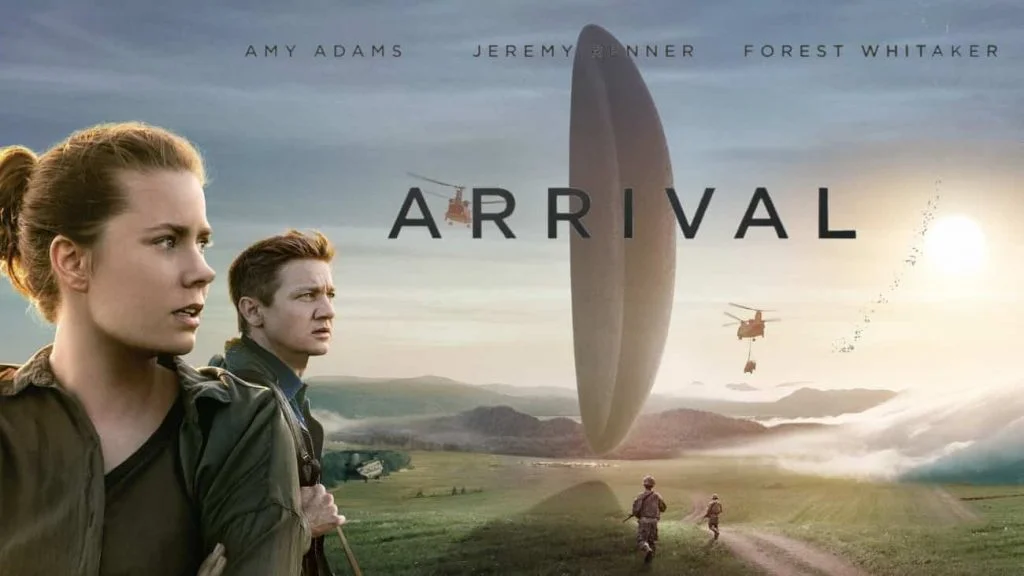 The metaphor is not subtle. The film is about the difficulty of man to communicate, and how this modern Babel can lead to war and chaos. Villeneuve, however, conducts the text delicately, anchoring Amy Adams' performance with genuine emotion and showing that, even with fantastic concepts and a genre as complex and permissive as science fiction. His gaze will always be fixed on the human condition.
8. Inside Llewyn Davis (Joel and Ethan Coen, 2013)
Joel and Ethan Coen like mentally broken people. In his brilliant film, we find, in tragedies and comedies, men and women in constant conflict with the barriers erected by life. Inside Llewyn Davis, doesn't shy away from the theme. But she does it with a brilliant combination of music and melancholy.
Oscar Isaac is a folk singer trying to establish himself as a musician on the Greenwich Village scene in 1961. If he was a friend, it would be wise to call in the corner and tell him to stop sabotaging himself. The hardships that hinder his professional and personal growth invariably depart him.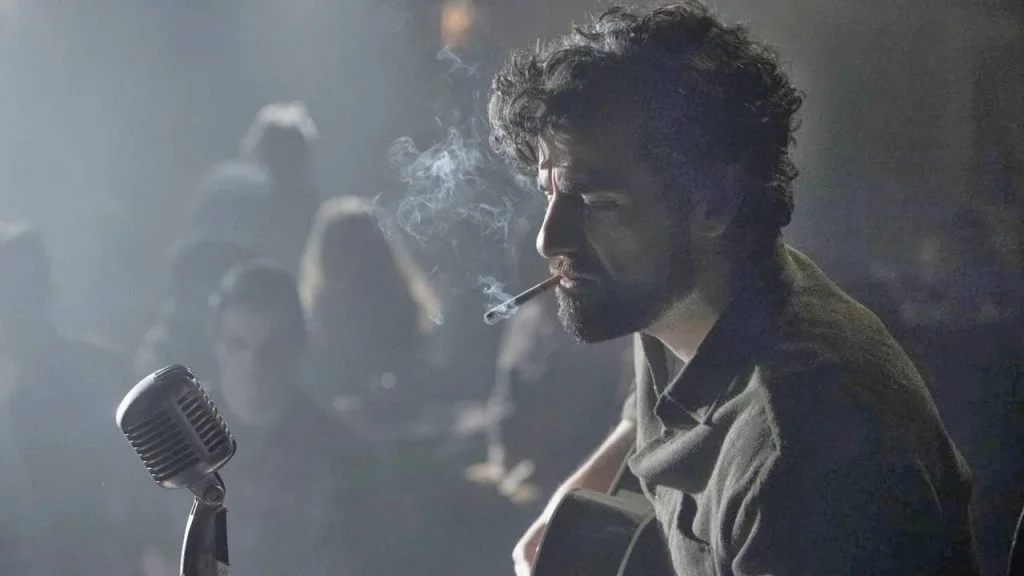 The film follows a week in his life, guitar in hand, growing frustration, failed ambition, uncertain future where a yellow cat marking every moment! Inside Llewyn Davis, it is strange and engaging. It seems to bother you, but when it ends, we feel an immense desire to return to your world that, like the smoky bars, is cold in winter outside and cozy inside.
7. The Wolf of Wall Street (Martin Scorsese, 2013 )
The years 2010 brought Martin Scorsese, one of the last great geniuses of cinema willing to further expand his already vast repertoire. The Adventures of Hugo Cabret was the way he had fun with 3D technology. It was at the same time that he created his first admittedly children's story. The Wolf of Wall Street arrived two years later injecting unsuspected good humor into the story of Jordan Belfort.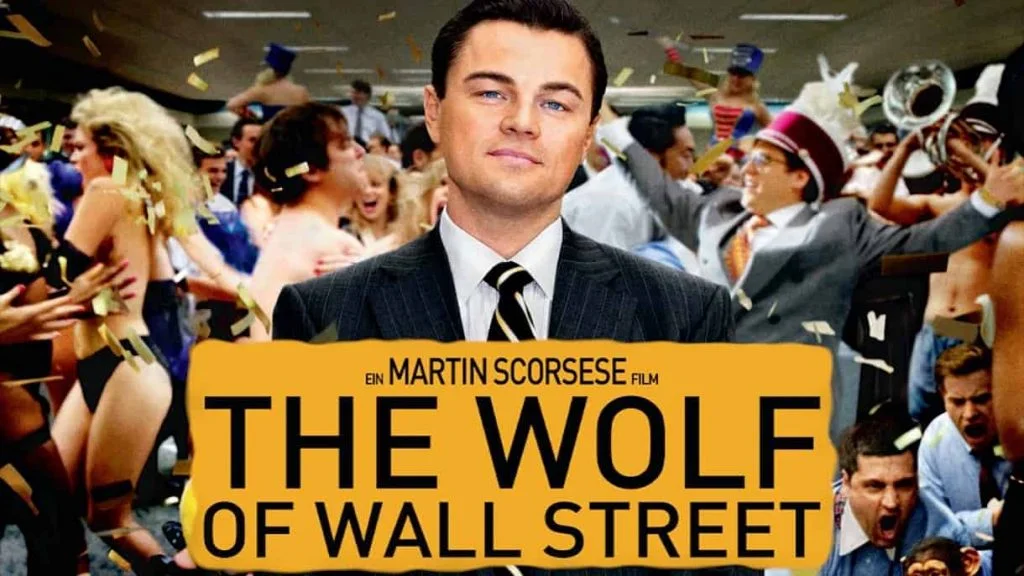 Belfort in the 1990s became stupidly rich with the stock exchange, in schemes involving crime and corruption (and tons of recreational drugs), which ultimately earned him 22 months in federal prison. His fifth collaboration with Leonardo DiCaprio was also the most mature, with the star delivering one of his best performances, taking on the excesses of an era marked by opulence and finding, alongside his mentor and director, a light way to tell a story so dense and contemporary. As a bonus, Scorsese revealed Margot Robbie's talent here and created the funniest scene in history involving DiCaprio, a sports car and vanquished acid.
6. Phantom Thread (Paul Thomas Anderson, 2017)
Daniel Day Lewis' partnership with director Paul Thomas Anderson has already yielded the best film of the decade. "Phantom" plot does not reach the same peaks, but it does not bring that ambition. Far from drawing a portrait of America through a man's obsession with power and oil, here the fixed idea is another to achieve perfection. That's how stylist Reynolds Woodcock lives in the high circles of London in the 1950s, dressing society's ladies in a routine that has become boring.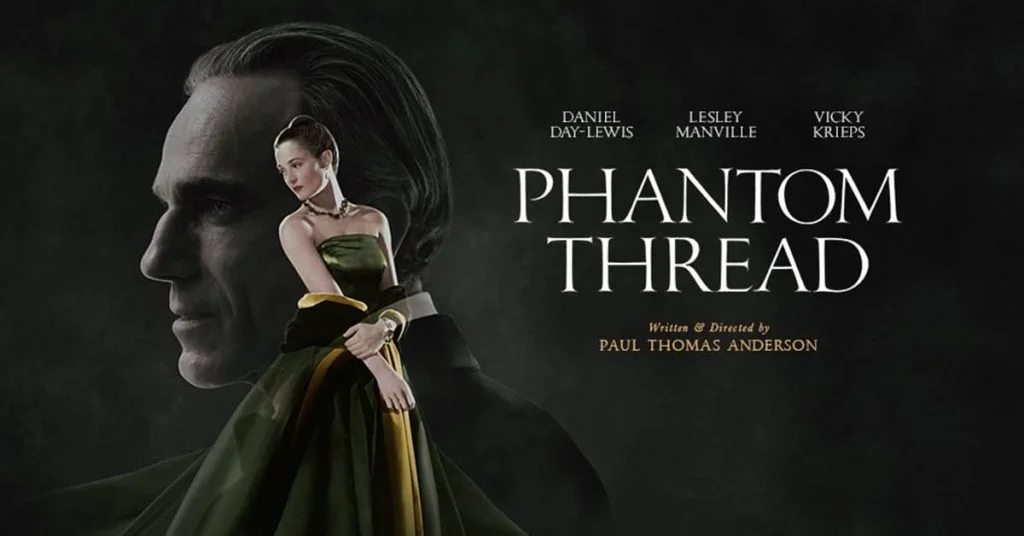 Alma (the incredible Vicky Krieps), a young woman with a strong personality, breaks this doldrums by becoming her muse and lover. With a surprisingly humorous narrative, but without giving up a suffocating romantic tension, trauma Fantasias shows the precision of Anderson's work, amplified when he shares the spotlight with an actor as immersed in his performance as Day Lewis.
It is engaging, it is experimental, it is luxurious and it is absolutely unpredictable. It is also Daniel Day Lewis's farewell to his craft, serving as a testament to one of the most spectacular actor's cinema has ever seen.
5. The Grand Budapest Hotel (Wes Anderson, 2014)
Wes Anderson is like the Ramones: in every new job we know exactly what we are going to find, and it's always great! With The Grand Budapest Hotel, however, he may have achieved perfection in his formula of perfect symmetry, artificialism, and peculiar characters.
As an author of great fairy tales, Anderson recounts the friendship of Gustave H (Ralph Fiennes), the concierge of the most famous hotel in the Republic of Zubrowka, and Zero Mustafa (Tony Revolori), the bellhop who falls in love with a confectioner, in the years between the first and second world wars.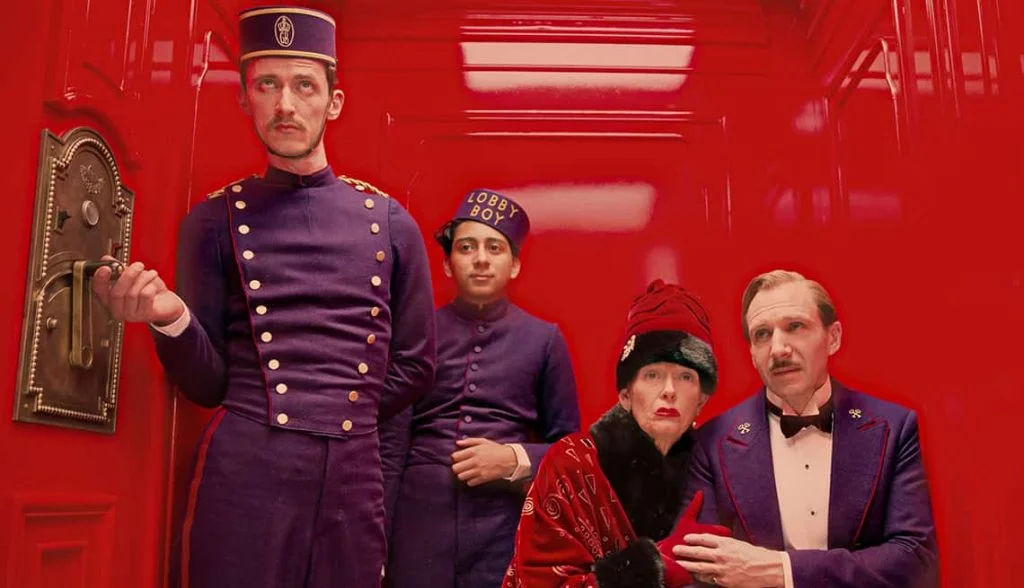 The plot revolves around the theft of a Renaissance painting of immeasurable value. But it is merely an excuse for the director to parade an engaging story about romance, betrayal, friendship, loyalty, and war framed by scenarios of profound visual accuracy which identify and reveal the emotional connection between dozens of characters and dozens of actors who, rain or shine, are ready to answer Wes Anderson's call.
4. Parasite (Bong Joon-Ho, 2019 )
"Parasite" is a political film – perhaps the work most in tune with today. Because, the film, speaks to the real scenario happens in a real country experiencing the consequences of the real predatory policy.
Director Bong Joon-Ho then poses the question: what would you do if the opportunity arose to succeed in the capitalist jungle if no one was hurt by it? The answer lies in the family of scammers, more out of necessity than a choice that intertwines in the home and life of a wealthy family. As employees, they are simply part of the furniture, and the "deal" goes smoothly until a third grape variety appears. Even there is more undergrowth, which threatens to ruin this structure.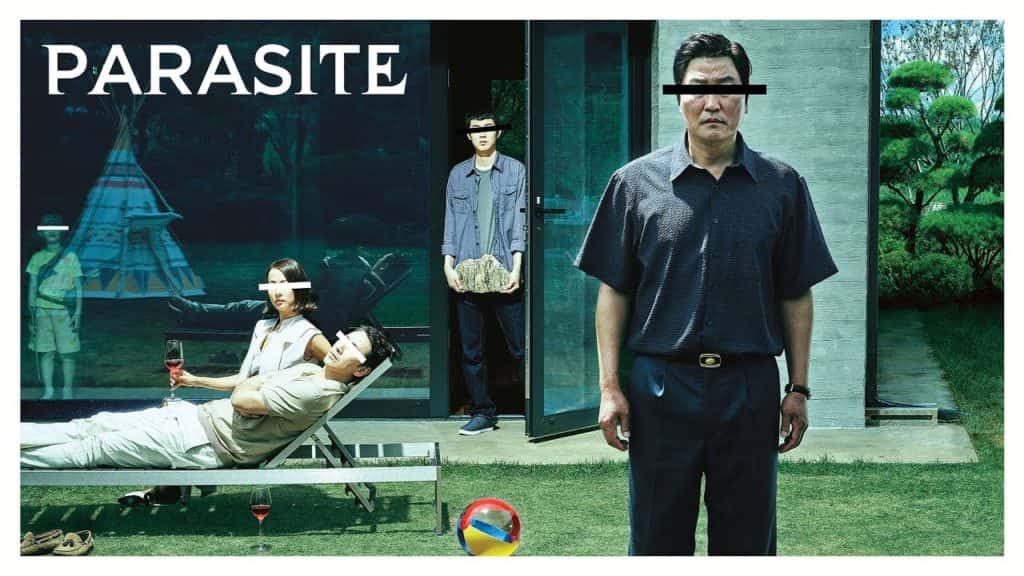 'Parasite' is an uncomfortable mirror and it is curious to observe the reaction of each person exposed to the film and their comments totally based on their social position. After all, who are the "parasites"? The rich who suck the working class to keep their lives perfect? The poor, who see an opportunity to survive, Me? You? The best movie of 2019 plants these questions. But he does not insist on delivering any answer. The judgment only depends on you.
3. Get Out (Jordan Peele, 2017 )
Jordan Peele has built his career as an actor, screenwriter, and producer, doing comedy on TV. Maybe that was one of the reasons why nobody noticed the tsunami, "Get Out" arriving. Better that way. Without ceremony, without fat, Peele helped to write the new American terror by creating a film that has no ambition to stick to the genre.
Using the frame of terror and science fiction, with massive doses of humor and sharp social commentary, in "Get Out"! He manages to talk about race and racism, about privileges and provocations, all without losing his hand in entertainment, creating a hybrid that thrills in the same proportion that provokes reflection. It is the idea of ​​diversity and representativeness presented in an allegory that goes to the extreme, anchored in its protagonist.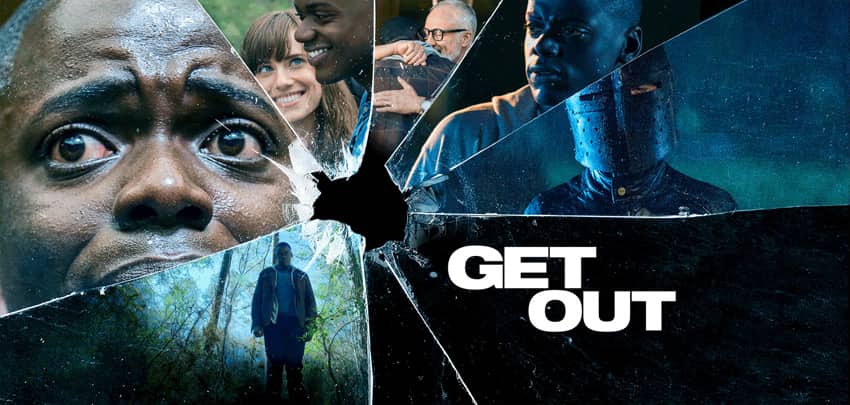 Chris (Daniel Kaluuya) is a photographer, who leaves with his girlfriend, Rose (Allison Williams). Chris is a black man and his girlfriend is white and he lives for a weekend with the girl's family. The racial tension is quickly mitigated by the progressive conversation of Rose's father, Dean (Bradley Whitford), but the inevitable discomfort soon escalates to strangeness. And finally to a resolution that looks like it was out of the 1950s sci-fi films. Original, balanced, and absolutely scary, Get Out! Is a film aware of its social and cultural importance, but it never forgets to be entertainment.
2. Mad Max: Fury Road (George Miller, 2015)
George Miller didn't have a script when he filmed Fury Road. I mean, he didn't have a formal script, with markings, settings, dialogues, etc. The film sprang up in his mind with images, and it was with images, with storyboards.
He developed the return of the anti-hero Mad Max, a lone warrior from the post-apocalyptic desert. If he lost his original star (Mel Gibson gave way to Tom Hardy), he won in compensation a heroine who was born iconic. Charlize Theron, shares the lead with Max on a journey through the desert, fleeing from his oppressor (Immortan Joe, the role of Hugh Keays-Byrne) in search of the mythical "green place". It's an oasis for violence and violence only with aridity in the world.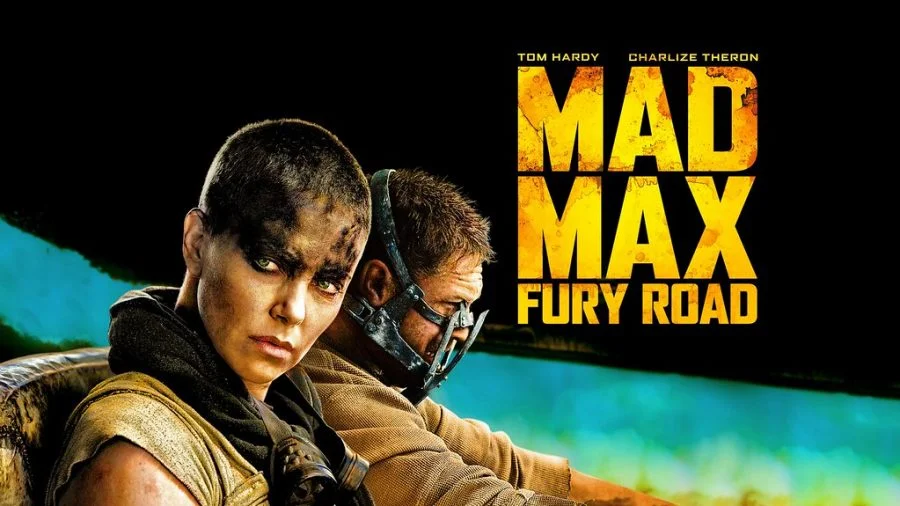 Women, by the way, are the key to the future according to Miller's gospel: it is mothers who hold the key to the future. Women can reverse the damage done to the planet. After all, "Who broke the world?" becomes a recurring question in the narrative. The overtly feminist story may give the impression that Max is relegated to a supporting role, but nothing could be further from the truth. He is the trigger for change, the element of surprise, the man broken by the future, who needs to make peace with the past and recover a fragment of his soul.
All this esoteric-philosophical chat is, of course, packed by the most spectacular film that cinema has dared to launch in recent years (decades?). An adventure of execution as impeccable as unbelievable, a film with pulsating kinetic energy, without ever forgetting the human relationships that create an emotional connection with whoever is on this side. No second is wasted, no dialogue is excessive, and no action is without purpose. If there is a perfect film in the world if there is proof that cinema is still capable of creating the purest beauty, Mad Max: Fury Road. No film has since achieved excellence.
1. Inception (Christopher Nolan, 2010)
Some filmmakers transform great concepts into independent films, far from the interference of major studios in their creative effervescence. Christopher Nolan, on the other hand, learned to make his big ideas an undisputed commercial success, a welcome anomaly in Hollywood's "more money, less control" architecture.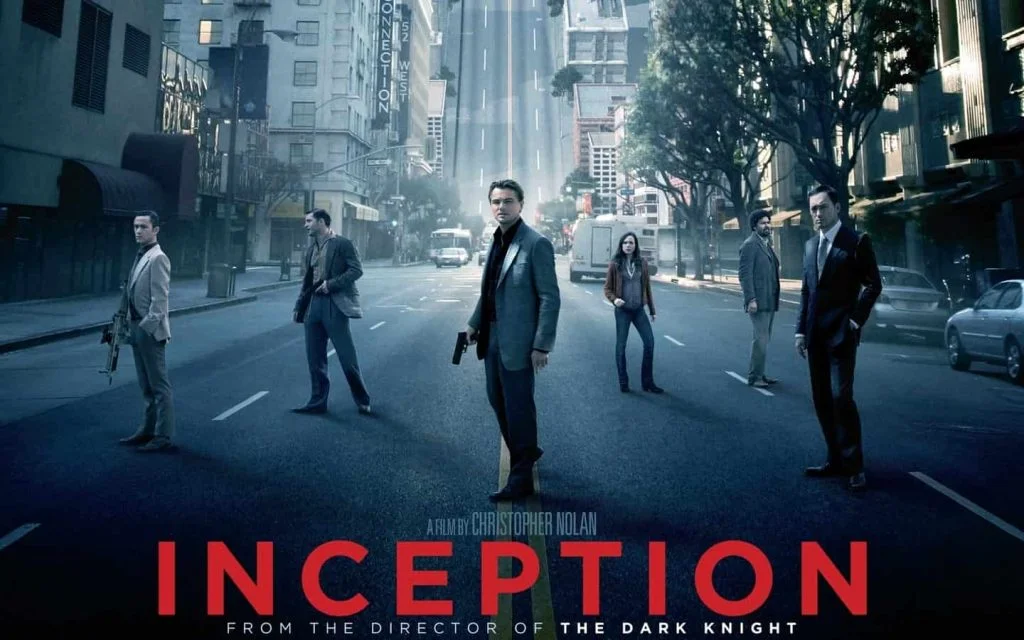 Origin is what happens when an author gets the green light after delivering not only a billion-dollar hit (in this case, Batman – The Dark Knight) but also a film that became a cultural phenomenon (impossible to erase Heath Ledger's lunatic portrait as the Joker from memory). Freedom, in this case, was translated into a science fiction of fantastic concepts and impeccable realization.
Leonardo DiCaprio leads a team that steals corporate secrets by invading the dreams of top executives. His talent, however, is put to the test when the next job is to plant an idea in the mind of a CEO. It shows a series of triggers in which dreams are confused with new dreams while fleeing from another team that seems to predict your movements.
Visually, Inception is a knockout, translating into abstract concepts and images that, with Nolan's firm direction, pass away from the heady verbiage to materialize in action scenes as exciting as they are unpredictable. This is perhaps the best definition of the director, who defined his decade with the brain and popular blockbusters. Interstellar and Dunkirk would easily enter that list. Cinema thus survives!