Many expected, The Batman to be a superfluous Batman iteration, but there are such strong actors and elements involved that the quality was almost assured.
Director Matt Reeves and lead actor Robert Pattinson have made sure "The Batman" becomes a dark and gloomy opus with both tactile nerve and condensed tension.
The Batman Summary
A sadistic serial killer starts to kill politicians of Gotham city which forced Batman to investigate. He suspects that there is some kind of connection between these murders and the on-going corruption in the city. Moreover, Batman believes that his family is involved in this massive corruption in the Gotham City that is connected to the murders.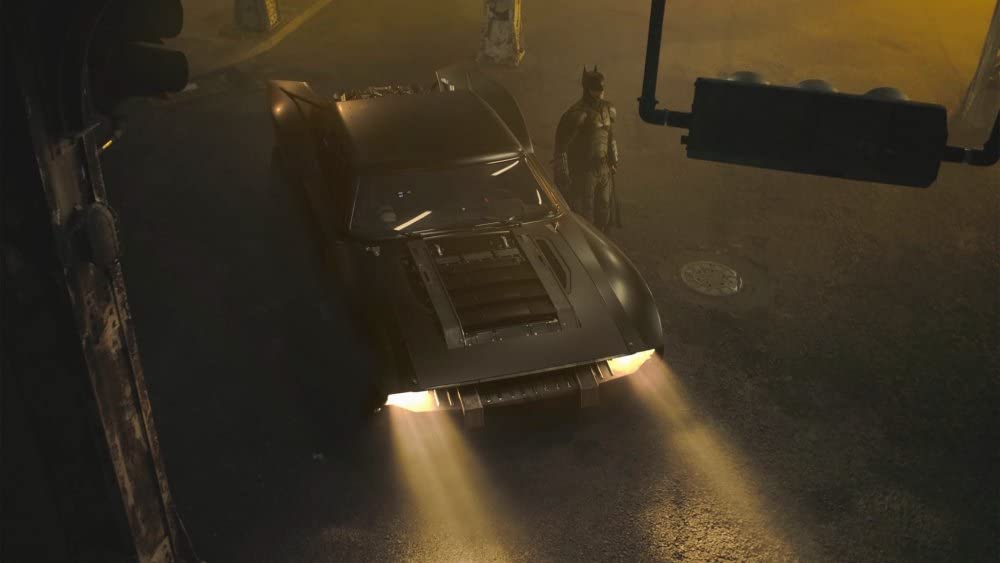 The Batman Review
The three-hour-long story takes a deep dive into crime and corruption in Gotham City. And the fictional city that this time is depicted with elements from Chicago, London and Liverpool, among others. And these are not the only parallels to the real world, for the rebellion of extremist forces against the establishment is one of the film's central elements.
Another Superhero Movie
The amount of superhero movies today is a bit overwhelming, even for an old fan of cloaked cartoon characters. But DC Comics' Batman series are films that have moved this genre in new and exciting directions. And we get to say that Christopher Nolan's trilogy have made all of these possible, though they turned away from the humor and the eternal twinkle in the eye. Moreover, Todd Phillips' Joker showed us new avenues for what one can do within this universe despite not being a strictly superhero movie.
So, we have to point out that Batman has brought out some of the gloomier superhero stories. And filmmaker Matt Reeves has obviously taken some bits to The Batman from especially Frank Miller's series. Miller's series is probably the darkest stories ever made about Bruce Wayne and his masked alter ego.
"The Batman" is still a superhero film, and has more than enough effective action, but it is the almost sad portrayals of disillusioned characters in an increasingly harsh society that make it barely rise to the master class. So, to speak, it leans more towards "Joker" than "Batman & Robin".
We cannot deny that "The Batman" has a heavy influence of both the Nolan trilogy and Joaquin Phoenix's Joker and its success is also stands on the shoulders of those masterpieces. But here the film stands remarkably steady, with an almost total absence of humor – and just as prominent opera-like elements as in Nolan's three epics.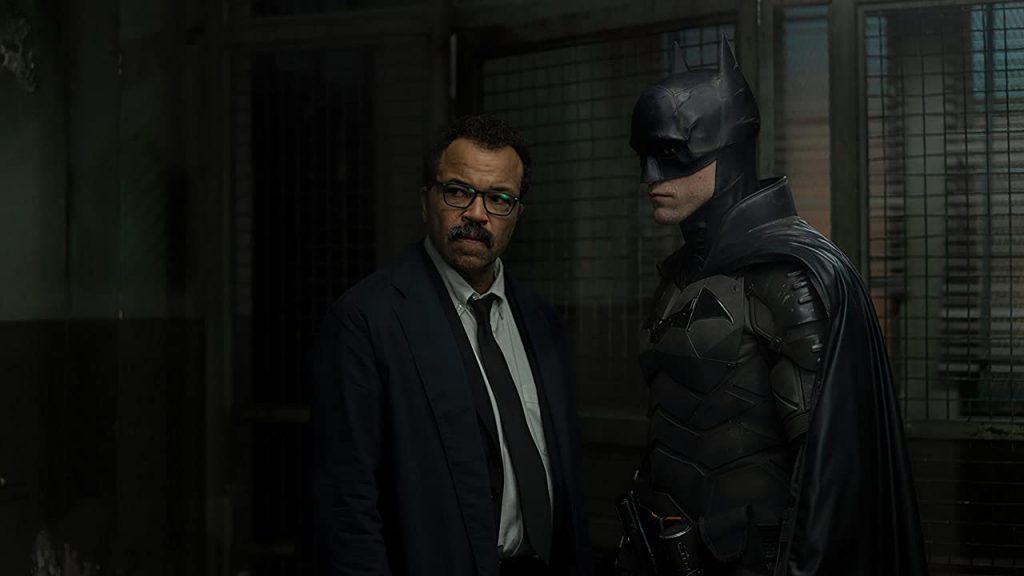 Good Character Choices
The Batman has added a "the" in the title, while the character is never mentioned with his name in the film itself. Though it is a "reboot", but it fails to give us a unique creation story like those from Christopher Nolan. Instead, this film starts two years after the vigilante in bat costume entered Gotham's criminally charged streets.
With Robert Pattinson, this film portrays a more tormented and traumatized version than Christian Bale portrayed in the Dark Knight Rises. The collaboration of Batman with Police Inspector Gordon (Jeffrey Wright) has already established the idea of good character choices even without the rest of the police forces.
Together they face a series of murders related to high-level corruption, where the killer leaves riddles at the crime scenes. In other words, they are old acquaintances, but not necessarily portrayed as we have seen before. Besides, the plot also involves a cat woman called Celina Kyle, played by Zoë Kravitz. She is also like Pattinson and it is an excellent characterization for this role.
On the other hand, most of the other characters are well-chosen including Paul Dano, John Turturro, Andy Serkis, Peter Sarsgaard and an unrecognizable Colin Farrell.
The Batman Review: Fresh and well-Developed Story Line Full of Crime
Matt Reeves and Peter Craig together wrote the script of The Batman and the duo has captured several familiar elements from previous Batman movies, games and comics and breathes new life into them. Despite putting the elements in a particularly original way, they have been able to provide a fresh and well-developed story line.
The original comics, Batman is known by the nickname "the world's best detective" (and DC stands for "Detective Comics"). But in the latest addition of Batman series, the aspect of the character is emphasized. And this is why we can say that it is a distinctive storyline in relation to the previous films.
Director Matt Reeves and Peter Craig, seems to have taken inspiration from David Fincher's Seven to create a similarly gruesome "neo noir" crime story. We can also relate the story to the Zodiac from 2007. But it is confirmed that The Batman contains all the essential elements of a film as the superhero should have.
On the other hand, there are few elements inspired from the Joker, but you can also see few occasional elements that match with Paul Schrader and Taxi Driver. In particular, we find some elements to be similar in The Batman because of the main character's diary notes on the audio track. This narrative grip may not be strictly necessary, but it nevertheless helps to set the film's generally gloomy tone.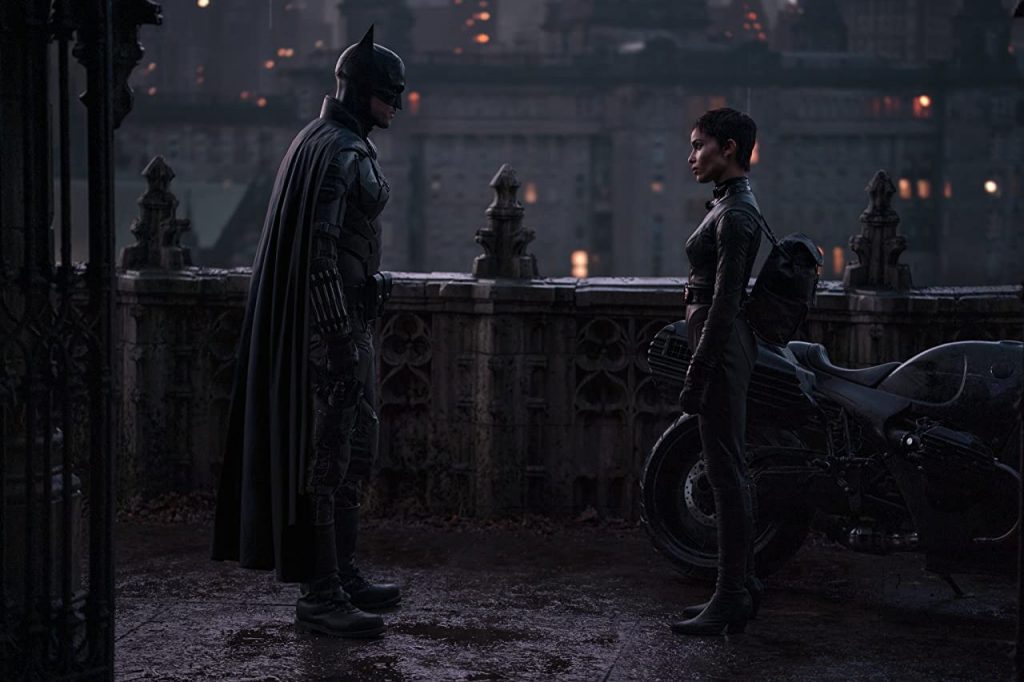 Batman is Guided by His Own Moral Compass
The retired billionaire heir Bruce Wayne (Robert Pattinson) is implicated with some serial killing in Gotham City. In particular, the serial killer murders important politicians and leaves traces addressed to his alter ego, Batman. To get to the bottom of the matter, Batman has to work with police lieutenant Gordon, his only friend in the police force who otherwise hates him. So, he stands for the safety of the city because of moral compass.
To find out the murderer and the source of corruption, Batman leads himself to a mafia nightclub and the Penguin (played by Colin Farrell).
In the nightclub, he also meets the worker Selina Kyle (Zoë Kravitz). Here she turns out to have her own secrets and motives for getting involved in the same cause. Together, they soon find out the contours of a deeper conspiracy. And here Bruce Wayne's own past may be important.
The Batman does not only promote a moral compass guided by Bruce Wayne's self-defined morality , but also by a strong need for revenge. He is also concerned about the civil protection that he always deals with. Besides, Selina is almost like Batman and she has her own morality that leads her to investigate the same cause.
The story also contains several elements that can be linked more directly to our time. But we can say that the portrayal of the unpleasant fable city of Gotham is the continuation of the legacy of Nolan and Phillips.
Unlike Others, The Batman Has No Room for Humor
The characterization of Robert Pattinson is a stroke of genius by Matt Reeves. But Pattinson has played the character very well in the film. And not to mention, he has repeatedly proven to be one of the most exciting actors of his generation. Although, his version of Bruce Wayne establishes that he is darker in mind than his predecessors.
He carries a deep trauma that dictates everything he does. In particular, the murder of his parents that he witnessed as a boy. Unlike Michael Keaton, Christian Bale and Ben Affleck's varieties, Pattinson's Wayne has no room for humor, not even the black variety.
It is no coincidence that Nirvana's "Something in the Way" is centrally located on the soundtrack. "The Batman" is a dark film, and we can consider this as contemporary condemnation of how society's shadowy sides take the spark of life and hope for the future from its citizens.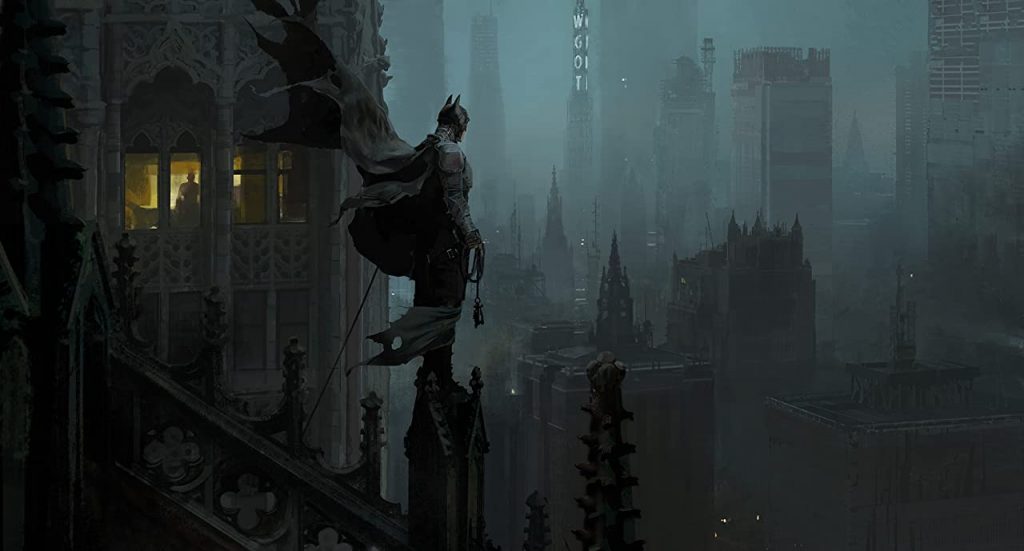 The Choice of Oppressive and Absorbing Atmosphere
"The Batman" has a dark expression with a clear color palette. And it is characterized by red, black and orange which gives an oppressive and absorbing atmosphere. We already know that it rains more in Gotham City than Bergen, and it looks really nice in all its nocturnal gloom, masterfully filmed by Greig Fraser. Composer Michael Giacchino also tones this universe with roaring orchestral music that effectively emphasizes the thematic lines.
Most important of all, the story works. It leads into a rich and empathetic universe, obsessed with both known and unknown characters. However, all these characters seem to belong there.
Though it seems long but the action makes it very captivation. And you won't feel it particularly long. Although there is a question whether the significant playing time was strictly necessary. But we can tell it for sure that there are still stories to be told from Gotham City. "The Batman" does not only function as a suggestive superhero film with stylish means and spectacular stunts. It also contains credible socially critical descriptions that are close to our own reality.
In short, The Batman is a dark, powerful and exciting film that intensify your nerves and tension for whole three hours. And it certainly withstands the inevitable comparison with the previously mentioned films from the same series. It feels both refreshing, relevant and exemplary uncompromising.