The first film of 2020 was a fresh encounter with Enola Holmes in the energetic persona of Millie Bobby Brown, the lesser-known little sister of legendary private detective Sherlock Holmes.
The sequel offers more of exactly the same, and that's certainly not a negative description.
"Enola Holmes 2" is an entertaining mystery that you would love. With fresh storytelling techniques, and a detailed portrayal of London in 1885 with a historically based screenplay (written by Jack Thorne) it hits the real event-like film.
Director Harry Bradbeer follows exactly the same recipe as in the first film, except for an even bigger dose of Henry Cavill as Sherlock, which gives good results.
"Enola Holmes 2" is produced with safety guidelines with enough room for big creative games of chance. However, the end result is good enough to keep the expectation and the sense of adventure.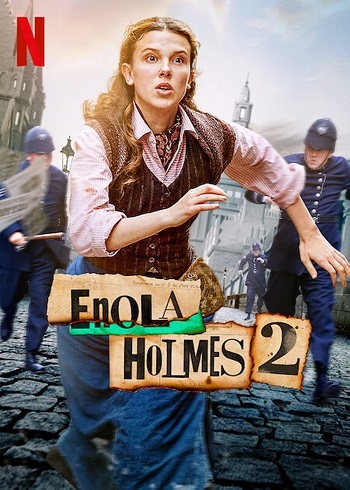 Case Of a Disappeared Girl from Match Factory
After the dramatic events of the first film, Enola Holmes has now started her own private detective agency in London, while the young Lord Tewksbury (Louis Partridge) is experiencing success as a fledgling politician.
Enola does have trouble getting assignments but is eventually hired by little Bessie (Serrana Su-Ling Bliss) to find her older sister from the factory, Sarah.
She has disappeared from the match factory they both worked at, and Enola soon discovers some mysterious clues that indicate that Sarah was in the process of uncovering fraud and corruption in the management.
Also Read:
Enola becomes involved in a dramatic riot in the match factory and has an uneasy meeting with the dubious police chief Grail (David Thewlis).
Therefore, she must seek help from her older brother Sherlock played by Henry Cavill, while he follows a mysterious money trail through London on another case.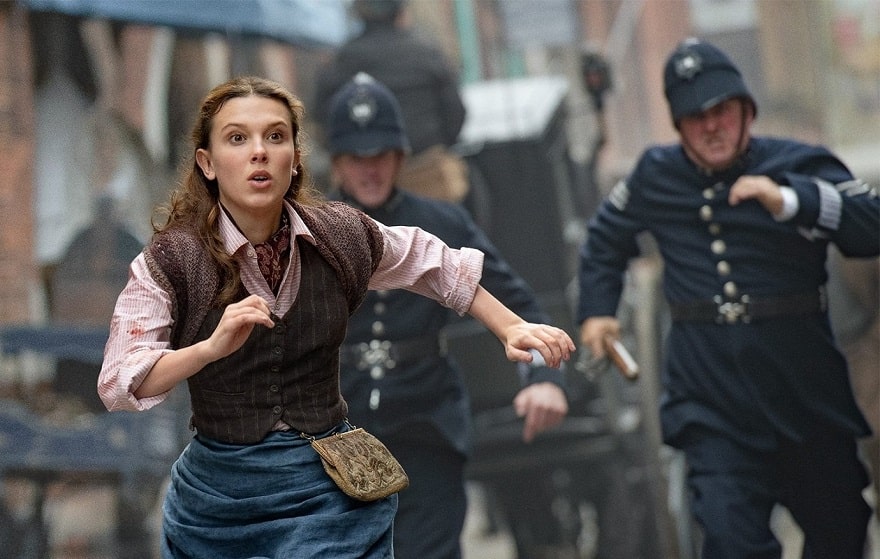 Action-Adventure Setting
As in the first film, director Harry Bradbeer also uses here the same trick he used so well in the series "Fleabag", namely that the main character constantly – perhaps a little too often – breaks the fourth wall and speaks directly to the audience.
Millie Bobby Brown is certainly no Phoebe Waller-Bridge and is more skilled than fabulous as a comedian, but this move nevertheless creates a more direct bond between Enola and the viewer.
Many will also be able to relate more easily to Victorian London in 1885 because the city is portrayed through modern woke glasses, where women are both smarter and stronger than most men.
See, for example, the scene where three 19th-century women dressed in dresses fight off four armed policemen as the greatest obviousness. Perhaps not very likely, but amusingly depicted in an action-adventure setting.
The film is also contemporary and colorblind, like its predecessor, where some of Sir Arthur Conan Doyle's most famous characters change both gender and ethnicity to lessen the dominance of white men. It may break with the author's original universe but makes it more palatable in contemporary eyes.
One must also remember that Enola was not introduced in Doyle's own Sherlock Holmes novels and short stories, published between 1892 and 1927, but in a series of seven juvenile books written by Nancy Springer between 2007 and 2021. The filmmakers, therefore, have greater freedom to change the Sherlock universe at will.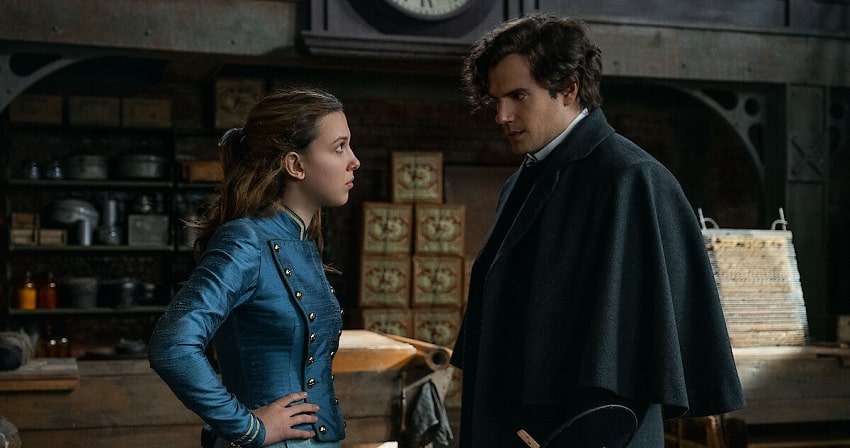 A Win-Win Situation for All Parties
"Enola Holmes 2" despite being a hard-cracking mystery, will find a lot of entertainment in watching the characters' attempts to solve the case where Millie Bobby Brown excels like the last time.
As usual, both Enola and Sherlock Holmes can regularly impress with their exceedingly detail-focused observation skills, which Harry Bradbeer and his staff convey in an entertaining way with close-up camerawork and quick editing.
It would be wrong to claim that the drama is directly exciting because the film's light-hearted mood means that you rarely feel that the main characters are in real danger.
It is not difficult to imagine how things will go with them in the end, and one can sense that the real story behind the "Matchgirls' strike" in the Bryant & May Match factory in London has far darker features than we see here.
"Enola Holmes 2" nevertheless entertains with a story that is constantly driven forward by a diverse cast of enjoyably caricatured characters, fortunately including a reunion with Helena Bonham-Carter as Enola's mother.
And the fact that Millie Bobby Brown and Henry Cavill have even more to do together this time as the Holmes siblings is a win-win situation for all parties.