Recently released Hollywood big budget, Black Adam is characterized by large amounts of digital effects, which make it busy for the brain to process everything you see. It feels like an overdose of visual cotton candy, and if that's all you ask for, you can say that the film delivers the goods.
If you also want to get involved with – and maybe even feel something for – the characters, it unfortunately disappoints.
"Black Adam" can be accused of being both soulless and bland and has a bleak story that seems almost generated by an algorithm. Admittedly, there is a commendable amount of banging on both the visual and sound fronts, but not enough to hide the script's shortcomings.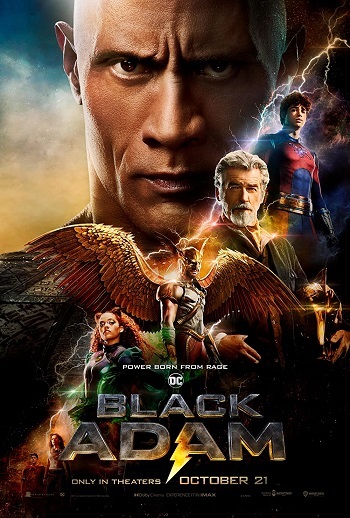 Resurrected After 5000 Years
The story takes place in the once powerful kingdom of Kahndaq, somewhere in the Middle East, where the legend Teth Adam (Dwayne Johnson) is brought to life after 5,000 years of slumber.
He was once granted superpowers by Egyptian gods which he now brutally uses to fight the mercenaries of Intergang, who control Kahndaq.
The four superheroes of the Justice Society are sent there to stop him, namely Carter Hall/Hawkman (Aldis Hodge), Al Rothstein/Atom Smasher (Noah Centineo), Maxine Hunkel/Cyclone (Quintessa Swindell), and Kent Nelson/Doctor Fate (Pierce Brosnan).
With the help of local woman Adrianna (Sarah Shahi) and her son as Amon (Bodhi Sabongui), they try to gain control over Teth Adam, while sinister forces try to get their hands on a crown of Eternium that could open to even more sinister forces.
Overdose of Visual effects
Director Jaume Collet-Serra made a name for himself with the first "Orphan" in 2009. Since then, he directed the four Liam Neeson films "Unknown", "Non-Stop", "Run All Night" and "The Commuter".
Also Read: Triangle Of Sadness – One Of The Best Satire This Year
After the competent shark thriller "The Shallows" in 2016, he got to make the Disney film "Jungle Cruise" with Dwayne Johnson, and maybe that's why he got the opportunity to make "Black Adam" with the same star.
He has obviously worked hard to give the film a visual idiom that will overwhelm the audience with colorful effects – often in slow motion – and much of this looks undeniably stylish.
No one can claim that it has too little hard-hitting action with bombastic explosions, and many of the sequences have spectacular qualities that effects hounds will be able to appreciate.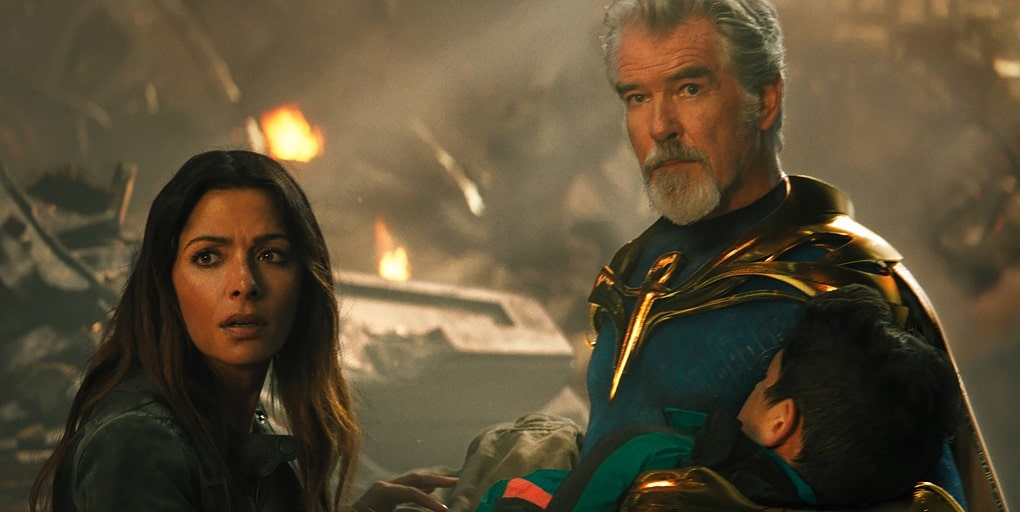 A Sloppy Script With Soul
The film's main problem goes with sloppy script, written by Adam Sztykiel, Rory Haines, and Sohrab Noshirvani, which fails to establish a particularly exciting universe in which the characters can operate.
Dwayne Johnson's title character is big and mighty, but nothing more than that. He could have worked better with disarming humor, but "The Rock" is no comedian, so any mild attempts at sarcasm fall stone-dead to the ground.
The four heroes in the Justice Society don't get much of an introduction either, and never manage to make much of an impression. The exception might be Pierce Brosnan in the role of Doctor Fate, but I suspect that has more to do with Bond nostalgia than the weight and complexity of the character (which he lacks).
"Black Adam" probably sets up Teth Adam to continue to be an anti-hero in later DC films. Perhaps Dwayne Johnson will work better when he doesn't have to be the main character because here, he doesn't have enough strings to play to make "Black Adam" more than a mediocre side track in the DC universe.